Pulled Pork Stuffed Sweet Potatoes
Published 2001 days ago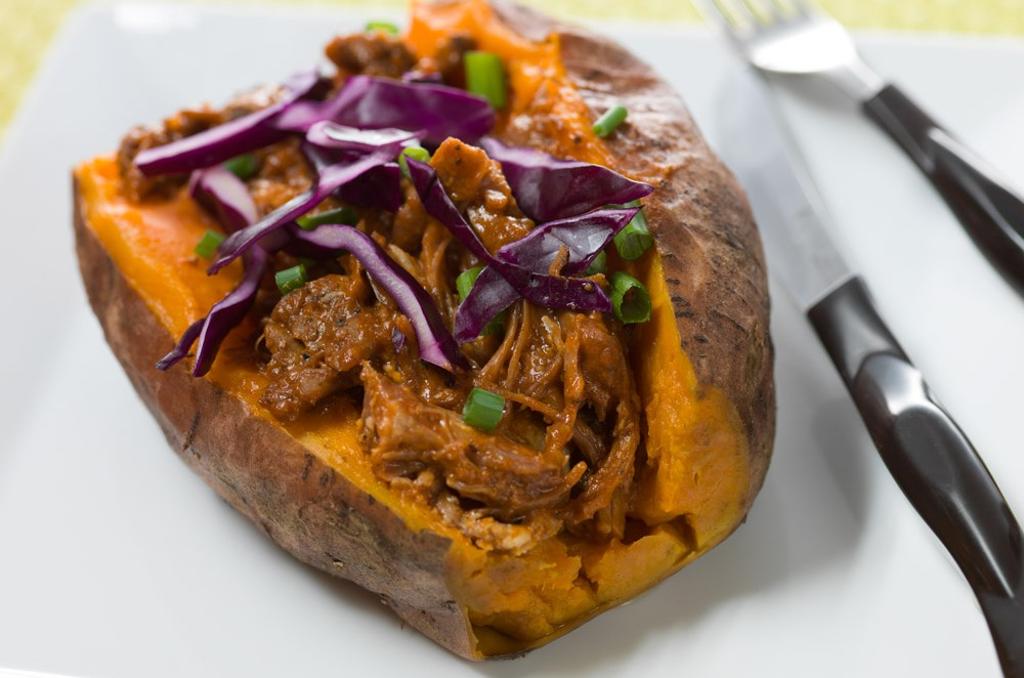 From Colleen Kennedy of www.soufflebombay.com
Sometimes simple dinners or lunches are the best, especially if they are both easy and delicious. This stuffed sweet potato is a go-to meal for my family. Pulled pork is something I make about once a month and I always make extra on purpose for leftovers. There is much you can do with pulled pork besides just a sandwich.
Ingredients
2 large sweet potatoes
2 cups (16 ounces) of pulled pork (homemade or store-bought)
Salt and pepper
Scallions
Directions
Preheat your oven to 400 degrees. Prepare your sweet potatoes by washing and drying them, then poking them 4-5 times with a fork. Place potatoes directly on your oven rack and bake for 1 hour or until a fork easily penetrates the potato halfway through. The bigger the potato, the longer it will need to bake.
Remove potato from the oven, split it open lengthwise with a knife, fluff the potato a bit with a fork, and then sprinkle in a little salt and pepper. Top the potato with your heated pulled pork, sprinkle with scallions and enjoy.
If you like cheese, feel free to sprinkle some over top. If calories are not a concern, you could add a bit of butter, brown sugar and cardamom to your potato prior to topping it with the pork. You can either make your own pulled pork or use store-bought.