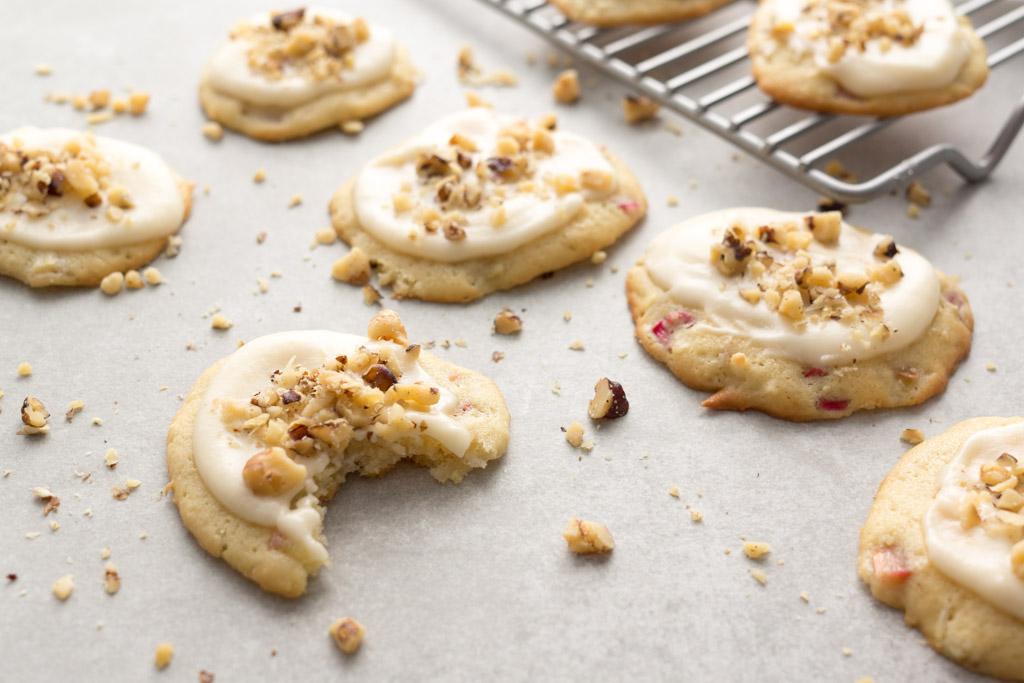 In looking for some rhubarb dessert I came across a few for cookies that I thought I'd try. I have to admit I never thought about how rhubarb would taste in a cookie, but this may be my new favorite way to cook with rhubarb.
The base of this cookie has a light, airy texture and is almost sponge-like. The bits of diced rhubarb are tart and slightly sweet and the coconut also adds a bit more sweetness.
To prep the rhubarb, I chose to peel the rhubarb stalks with the 4" Paring Knife because I was concerned it might be stringy. In hindsight, it was probably not necessary. When it came time to cut the stalks, the sharp edge of the 7-5/8" Petite Chef cut through them easily, making dicing a breeze.
Be careful not to overbake these little beauties. The edges just need to be a little brown and the tops should have a just a bit of color.
They're good with or without frosting. It's your preference. I liked the added crunch of the nuts on top.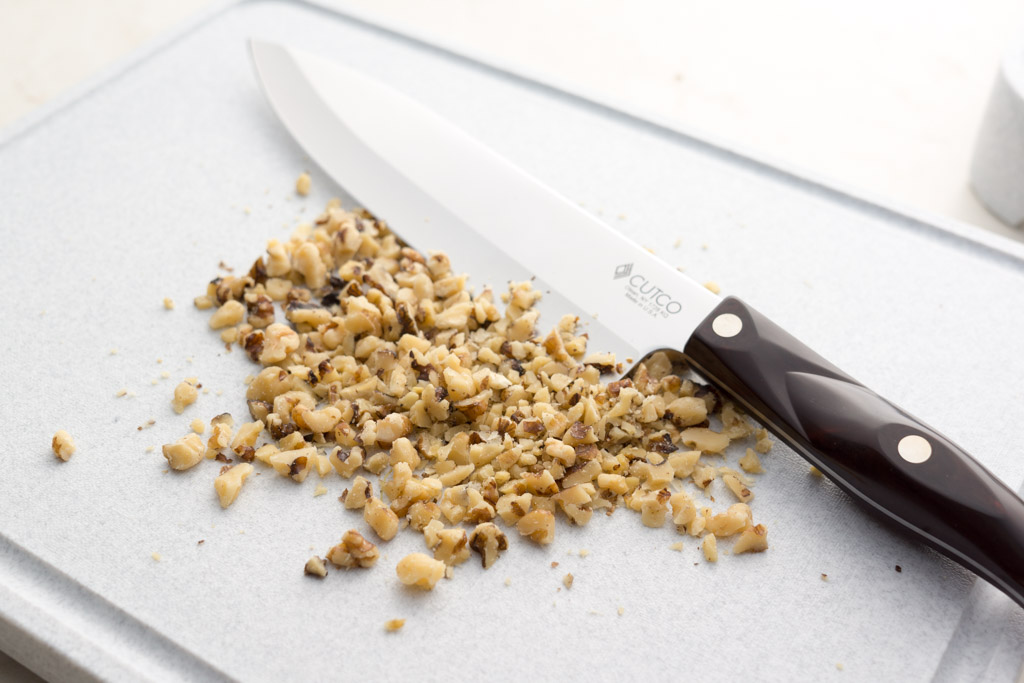 I put the left overs on a plate and covered them with wax paper. They stayed moist and delicious for several days.
Ingredients
1 1/2 cups all-purpose flour
1 teaspoon baking powder
1/2 teaspoon baking soda
1/2 teaspoon salt
1/2 cup butter, softened
3/4 cup sugar
1 egg
3/4 cup sour cream
1/2 teaspoon vanilla
2 cups rhubarb, diced
2/3 cup coconut
Vanilla frosting or glaze (optional)
Diced walnuts (optional)
Directions
Preheat the oven to 350°F. Line two baking sheets with parchment paper.
Whisk flour, baking powder, baking soda and salt together in a medium bowl.
In a large bowl, beat the butter and sugar with an electric mixer until light and fluffy. Add the egg and beat to combine. Beat in the sour cream and vanilla.
Add 1/3 of the flour mixture and beat until combined. Add another 1/3 of the flour mixture and repeat until all ingredients are combined. Stir in the rhubarb and coconut.
Drop by tablespoons onto parchment lined baking sheets, spacing about 2 inches apart. Bake 10 – 12 minutes or until edges start to brown and the tops of the cookies have a little color. Cool slightly, remove to wire rack and cool completely.
Leave plain or frost with a simple vanilla frosting or glaze and sprinkle with finely diced walnuts.
Recommended Tools