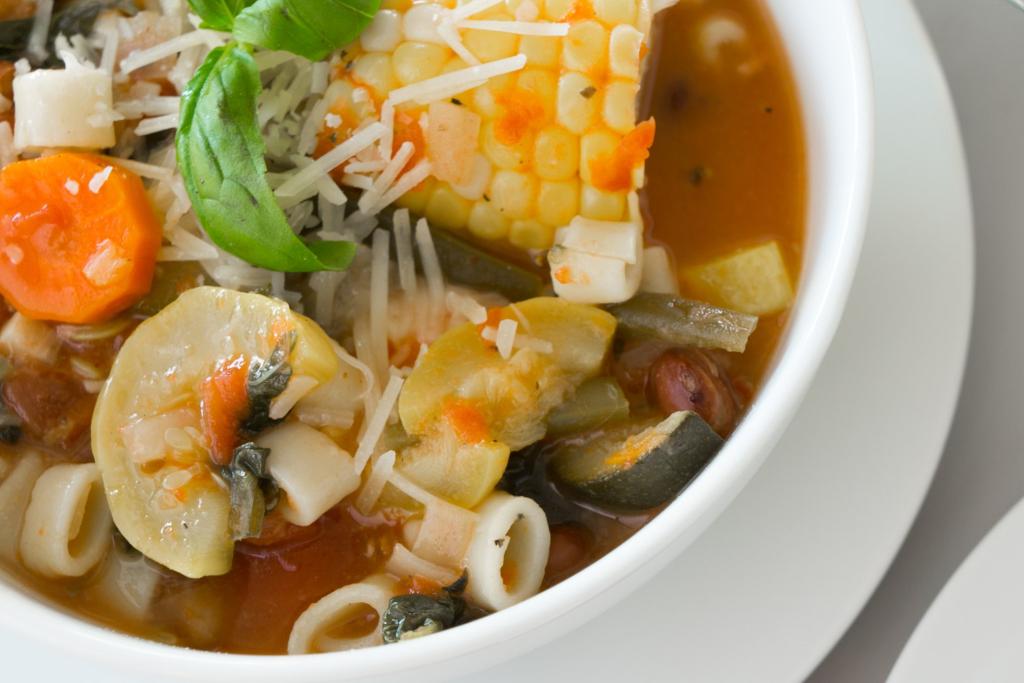 We don't often think about eating hot soup in the summer. We normally gravitate to cool, quick and easy dishes. We're approaching peak season for fresh vegetables and those of you with home gardens are probably starting to be overwhelmed with an abundance of squash, carrots, green beans, onions and more.
This soup is a tasty way to use many of those vegetables along with fresh herbs. For those of you who shop at farmers markets and bring home bags of fresh vegetables only to look at them and think "how can I make good use of all this," this soup is for you too. In my mind, nothing tastes better than a dish made with fresh ingredients.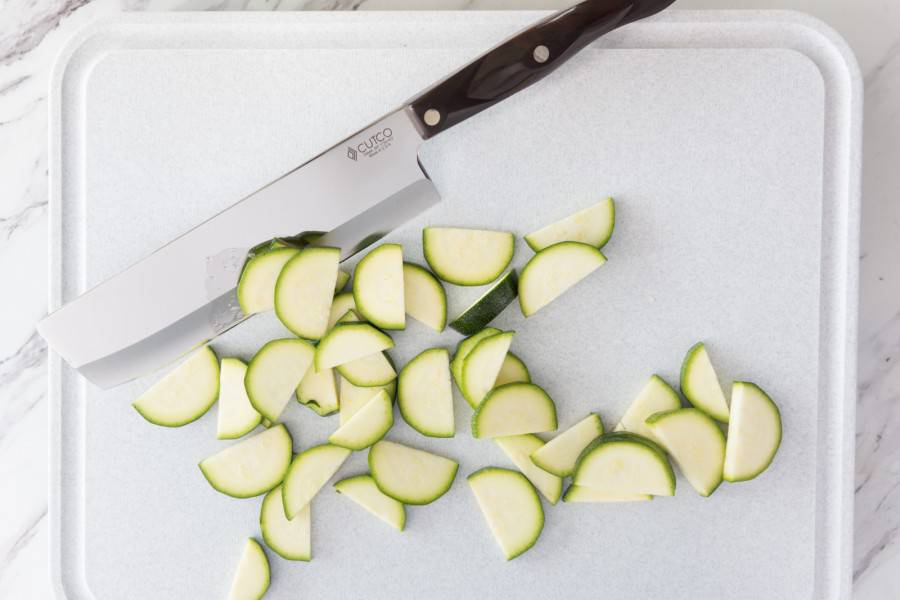 This soup is so good. It does take a little time to slice and chop the ingredients but it's worth it. It is chock full of fresh vegetables but is surprisingly light. There is no meat in it but you could easily add some cut up turkey or chicken sausage if you prefer a heartier soup. Be sure to thoroughly cook the sausage before adding it to the soup.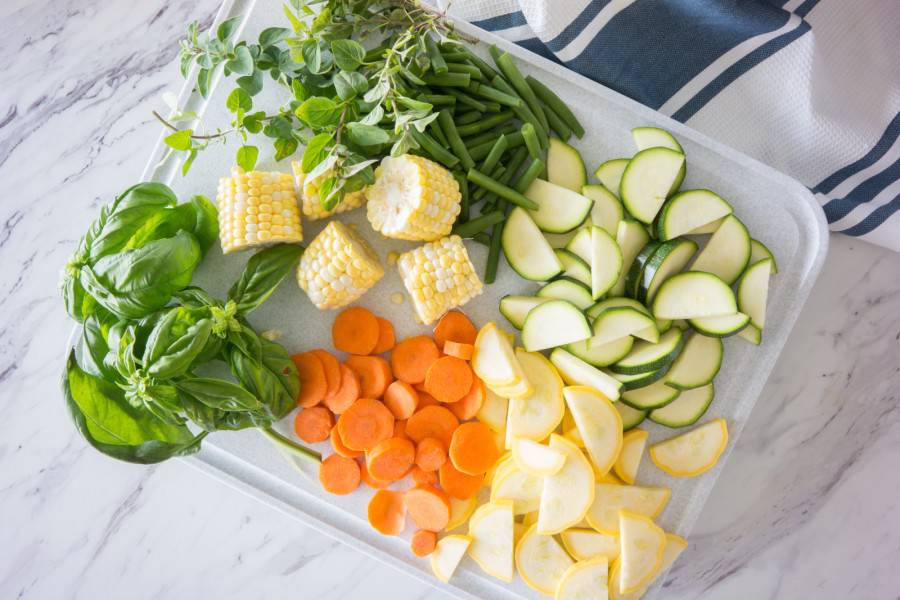 The recipe makes a large pot of soup. Consider freezing individual portions to have later. To reheat, remove from the freezer, let thaw and microwave. If you do freeze it, omit the pasta because it will get mushy once frozen and reheated.
Ingredients
2 tablespoons olive oil
1 onion, chopped
2 - 3 cloves garlic, chopped
2 carrots sliced into 1/2 inch coins
2 cups zucchini sliced into 1/4 inch half-moons
2 cups summer squash sliced into 1/4 inch half-moons
1/2 pound fresh green beans, tips removed and cut into 1 inch pieces
2 ears corn, cut into chunks
8 cups chicken broth
1 28 ounce can San Marzano diced tomatoes, undrained
1 teaspoon dried Italian seasoning
1 teaspoon salt
1/2 teaspoons black pepper
8 ounces ditalini pasta, about 2 cups uncooked
1 15 ounce can red kidney beans, drained and rinsed
1 tablespoon fresh oregano
1 8 ounce bag baby spinach
1 cup fresh basil leaves
Grated Parmesan cheese
Directions
Heat oil in a large pot over medium-high heat. Add onion and garlic. Cook 3 minutes, stirring occasionally.
Add carrots, zucchini, squash, green beans, corn, broth, tomatoes, Italian seasoning, salt and pepper.
Bring to a boil and simmer 3 minutes. Add pasta and cook 8 minutes. Stir in kidney beans and oregano. Simmer 2 minutes or until pasta is tender. Gradually stir in spinach until wilted. Add basil.
Ladle into bowls and sprinkle with Parmesan cheese.
Recommended Tools