Stuffed Eggs 3 Ways
2163 days ago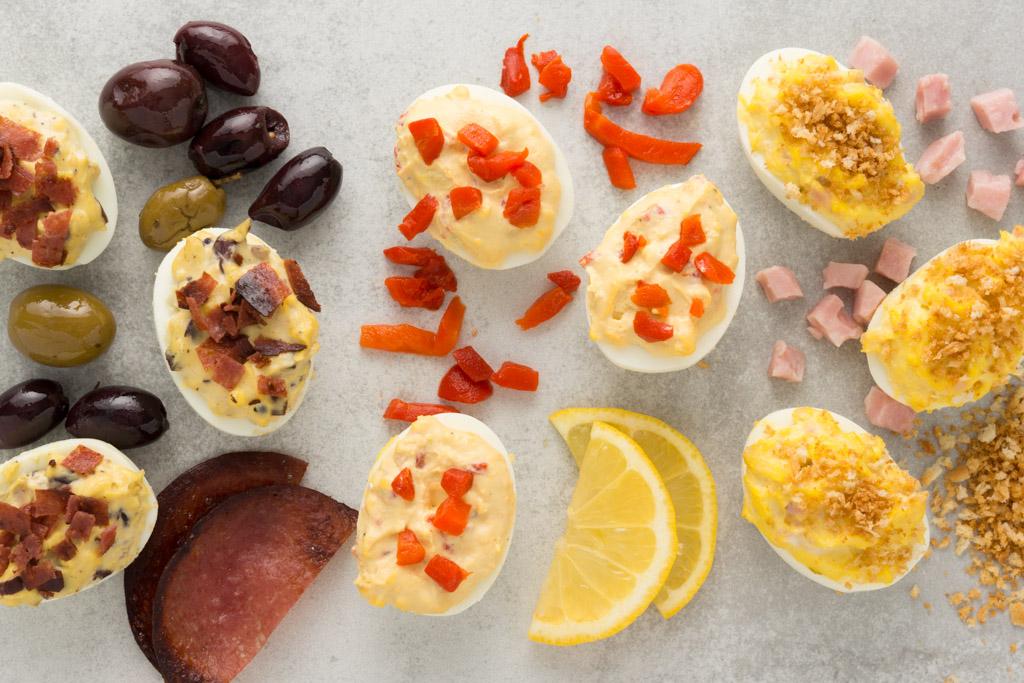 Now that Easter is over, what do you do with all those eggs you dyed and decorated with your children and grandchildren? Sure you can just peel and eat them or make egg salad but for a different take, make a variety of stuffed eggs.
Peel the eggs and slice them in half with a sharp knife like the 4" Paring Knife. Dampen the knife with warm water to help prevent the yolk from sticking to the blade. Remove the yolks, mash and mix them with some yummy add-ins, spoon or pipe the mixture into the egg whites and enjoy.
The three recipes presented here are just the tip of the iceberg. Open the fridge. If you're like me you probably have small hunks of cheese, a couple of pickles, some olives, a slice or two of deli meat, a few kinds of mustard, small amounts of salad dressings, etc. Just make sure that you chop everything into very small pieces and finely shred any cheese you use. It makes them much easier to eat.
Pimento and Cheese Stuffed Eggs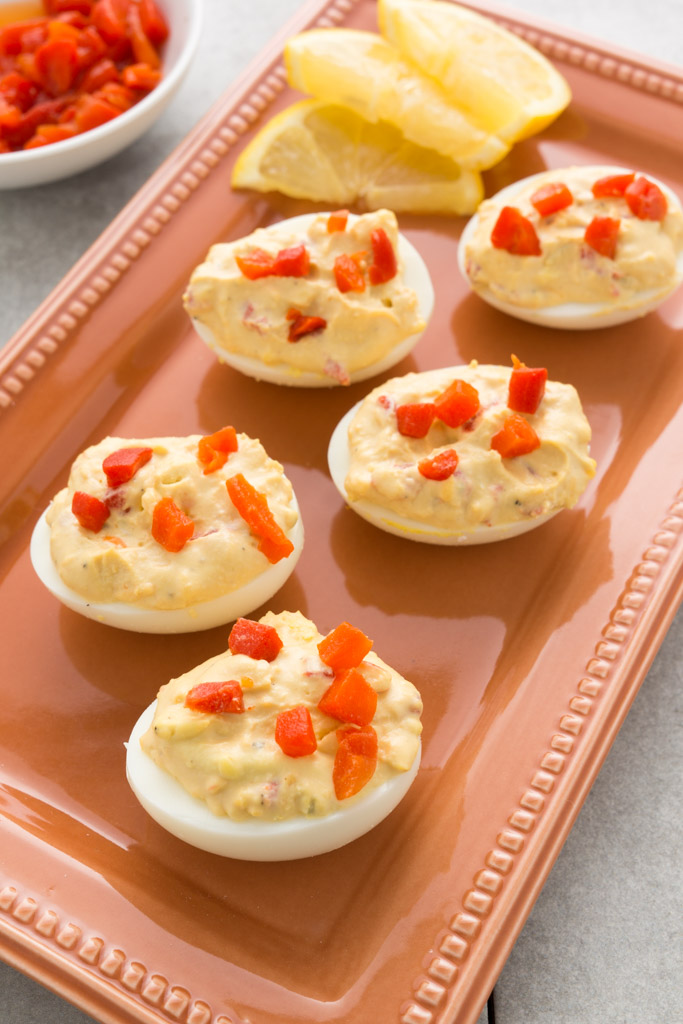 My favorite is the olive stuffed eggs. Olives and cheese go together so well. The briny taste of the olives paired with the sharpness of the provolone is so tasty. My second favorite is the ham and cheese. Those ingredients are always a great combination and the added crunch of the buttered bread crumbs on top make them even more delicious. Coming in a close third was the pimento and cheese stuffed eggs for no other reason than I liked the other two better.