Strawberry Cheesecake Bars
Published 380 days ago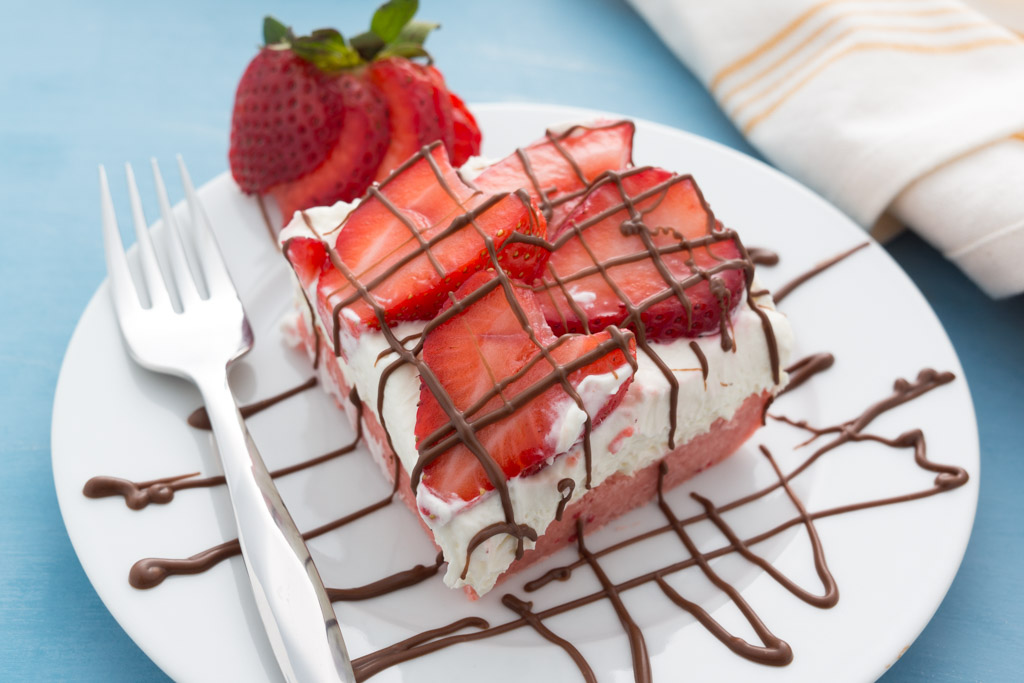 Prepping for Easter can be almost as overwhelming as Christmas. Coloring eggs, filling baskets and I know many people who enjoy making candy like peanut butter eggs, candy bark and colorful snack mixes.
We usually have ham for Easter dinner along with mashed and sweet potatoes, a couple of kinds of vegetables, rolls and butter. All in all, dinner can be quite rich so when it comes to dessert, something lighter, like these Strawberry Cheesecake Bars, seems more appropriate.
This recipe combines two of my favorites – strawberries and cheesecake.
The instructions call for preparing the cake and cheesecake layers a day ahead but if you're pressed for time, you can make them two days ahead with no problem. On serving day, use the Bird's Beak Paring Knife to easily remove the stems from the strawberries and then use a 4" Paring Knife to slice them. Store them in a covered container in the refrigerator. Arrange the sliced strawberries on top of the cheesecake layer. Drizzle with melted chocolate and in a matter of minutes you'll be ready to serve an elegant dessert to your guests.
Tip: Spoon the melted chocolate into a plastic zipper bag, pushing the chocolate into a bottom corner of the bag. Use Super Shears to snip off a small piece from that corner. Squeeze the bag gently to pipe the chocolate over the strawberries.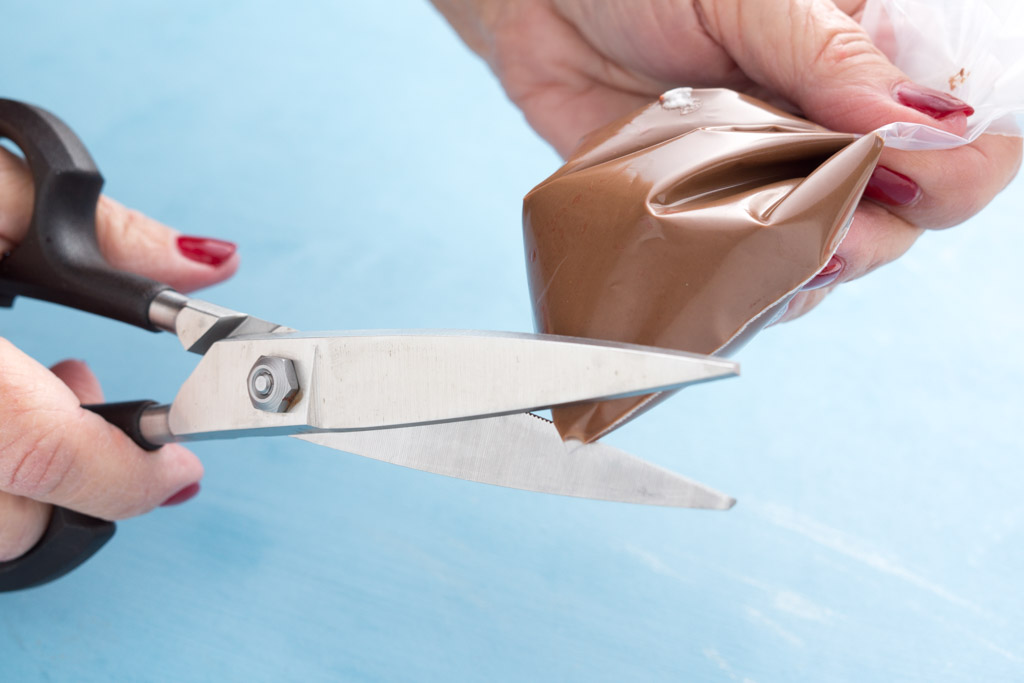 Ingredients
For the crust
1 box strawberry cake mix
1/2 stick butter, melted
1 egg
For whipped cream cheese layer
1 package cream cheese (8 ounces), softened
1/4 cup sugar
1 pint heavy cream
1 teaspoon vanilla
Topping
2 cups sliced strawberries
4 ounces semi-sweet chocolate chips or dark chocolate wafers, melted
Directions
Preheat oven to 350°F.
Beat cake mix, melted butter and egg using an electric mixer until thoroughly combined. (The dough will be pebble-like – more like a pie crust than cake batter.)
Press the dough in an even layer on the bottom of a greased 9x9 inch baking pan and bake for 5-7 minutes. Set aside to cool for at least 20 minutes.
Whip cream cheese and sugar until light and fluffy, about 2 minutes. Pour in the heavy cream and beat until stiff peaks form, about 2 more minutes.
Spread in an even layer on top of the cooled strawberry crust and refrigerate at least two hours, or overnight.
Just before serving, cover entire cake with sliced strawberries and drizzle with melted chocolate. If you prefer, you can drizzle each piece after cutting and plating.
Recommended Tools