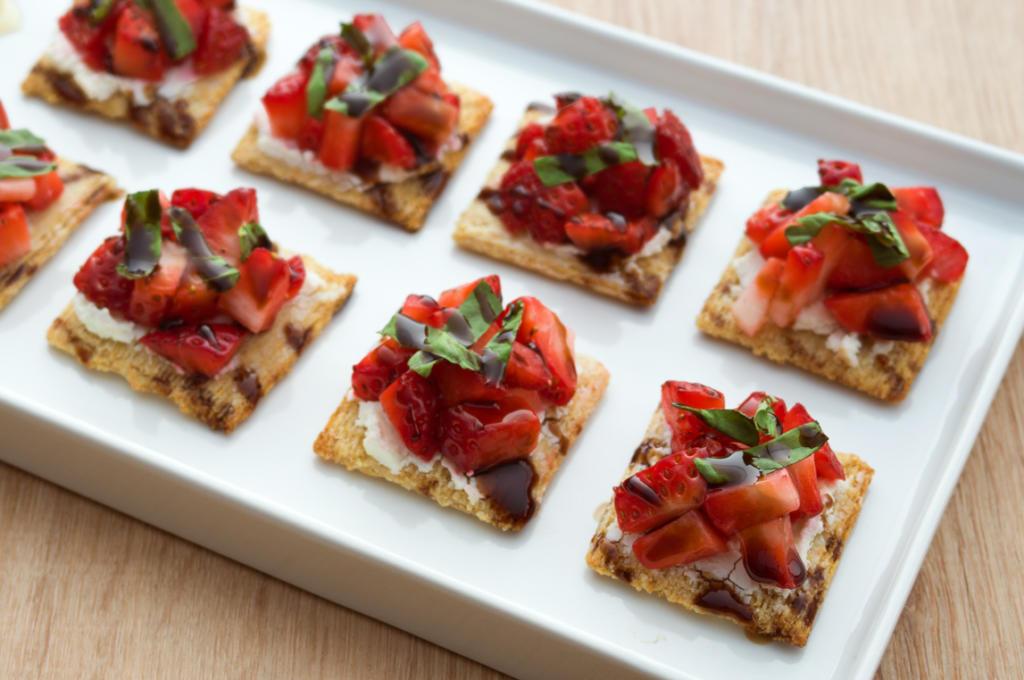 For every big family gathering, I like to make sure I have some appetizers on hand to keep people happy while the main courses are cooking. However, I don't want to ruin their appetites so I try to keep things light. Fruit appetizers may sound boring, but by adding some special touches you can create a mouthful of flavor.
Strawberries are one of my favorite fruits, and combining them with complimentary cheeses and drizzles makes for quick prep and delicious results. These easy Strawberry Balsamic Bites appetizers will be a hit with both kids and adults.
Prepping the Fruit and Cheese
To chop the strawberries, I used the 3" Gourmet Paring Knife. Its unique sharp blade is the perfect size for cutting them.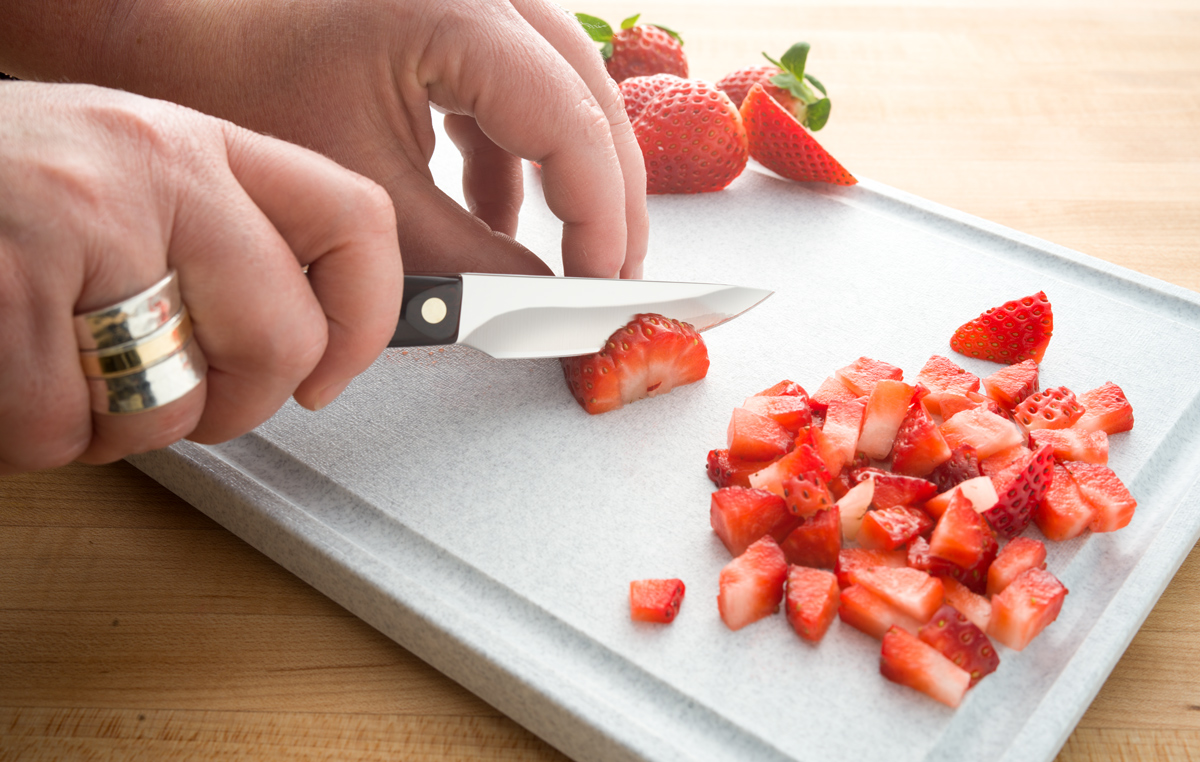 Meanwhile, the wide, flexible blade of the Cutco Spatula Spreader allows you to evenly spread the cheese mixture and can even be used to scoop the chopped strawberries onto the cracker.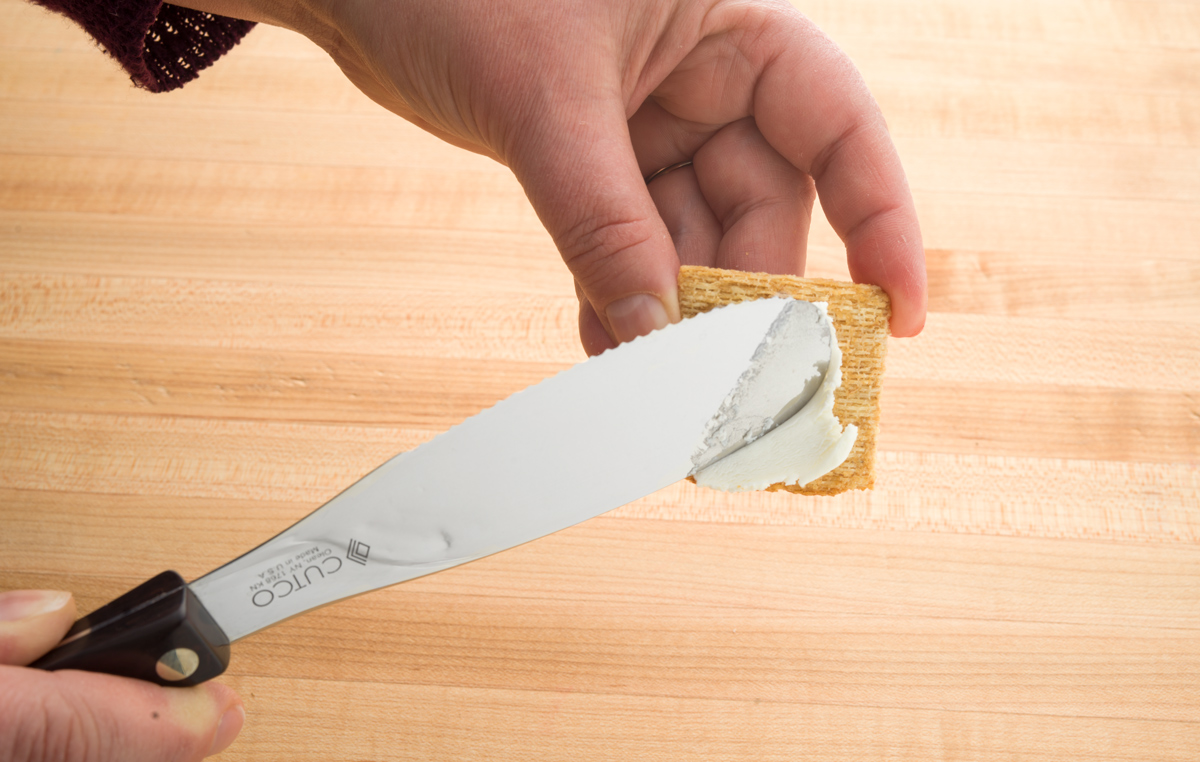 For the balsamic drizzle for the Strawberry Balsamic Bites, make sure you're using a balsamic reduction. It's a bit thicker and sweeter than traditional balsamic vinegar.
This easy appetizer is quite tasty. Give it a try and you may discover that fruit, combined with savory ingredients can be quite flavorful.
Ingredients
24 woven wheat crackers
4 ounces cream cheese, room temperature
3 ounces plain yogurt (Greek or traditional)
12 large, ripe strawberries, chopped
1/4 cup basil, julienned
Balsamic reduction, for drizzle
Directions
Place the crackers on a serving tray. Mix together the cream cheese and plain yogurt until thoroughly combined. Spread each cracker evenly with the cheese mixture, then top with chopped strawberries and a pinch of basil. Drizzle with the balsamic reduction.
Recommended Tools