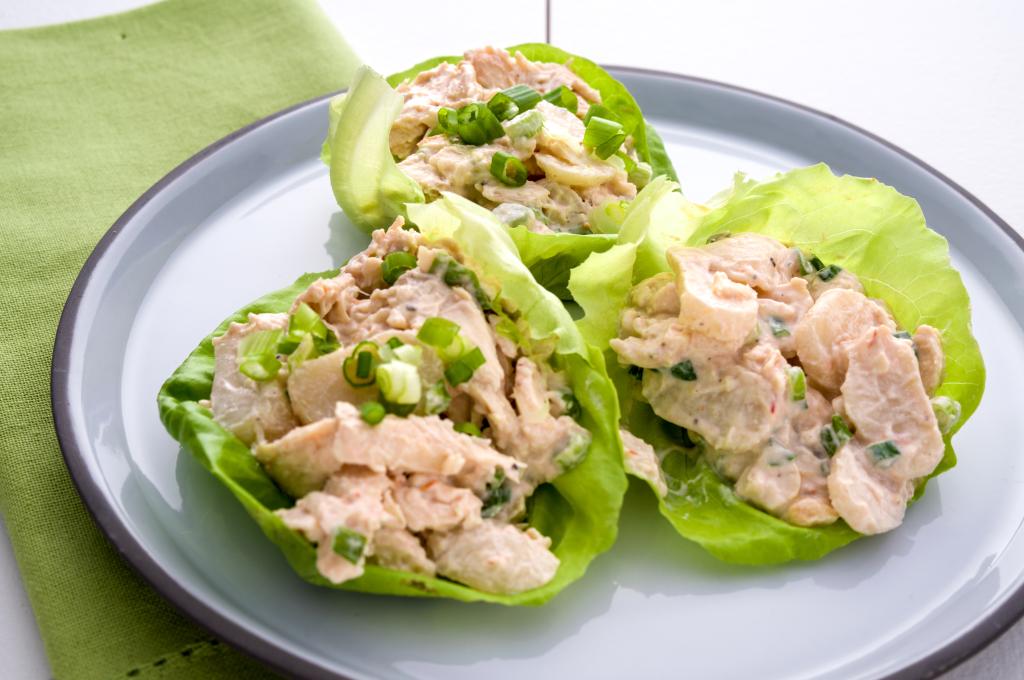 You'll never order take-out again once you taste these Spicy Asian Lettuce Cups. Using precooked Rotisserie chicken, these cups are easy to throw together. They offer zesty flavor and crunch and are packed with nutrition. Using lettuce as a wrap for the meat mixture not only adds additional vitamins and minerals, it's also a great low carb option. Along with lettuce, you could also use other leafy greens like collard greens as cups in place of breads and wraps.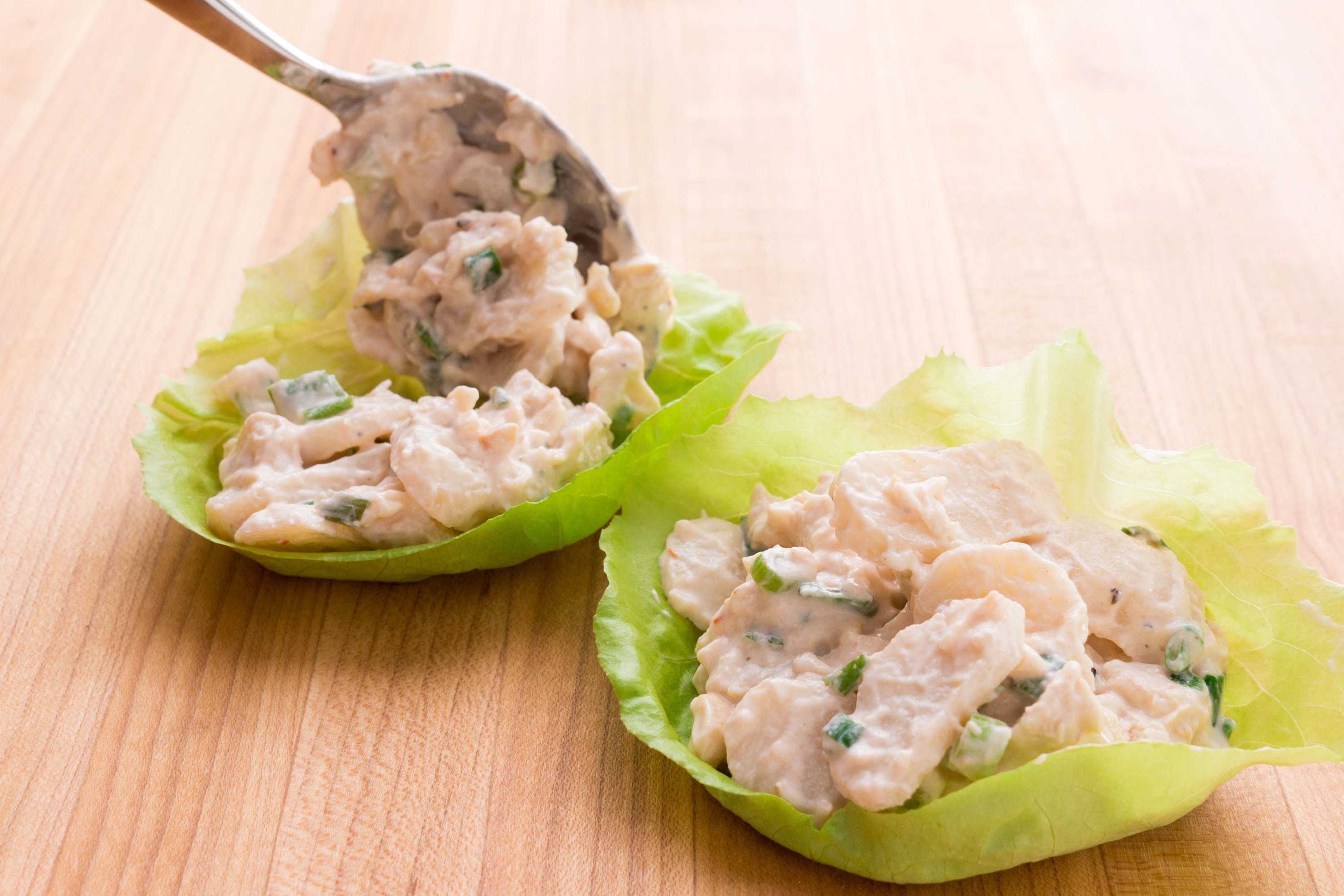 For carving the Rotisserie chicken the 6-3/4" Petite Carver and Turning Fork worked beautifully. They're just the right size for cutting smaller meats.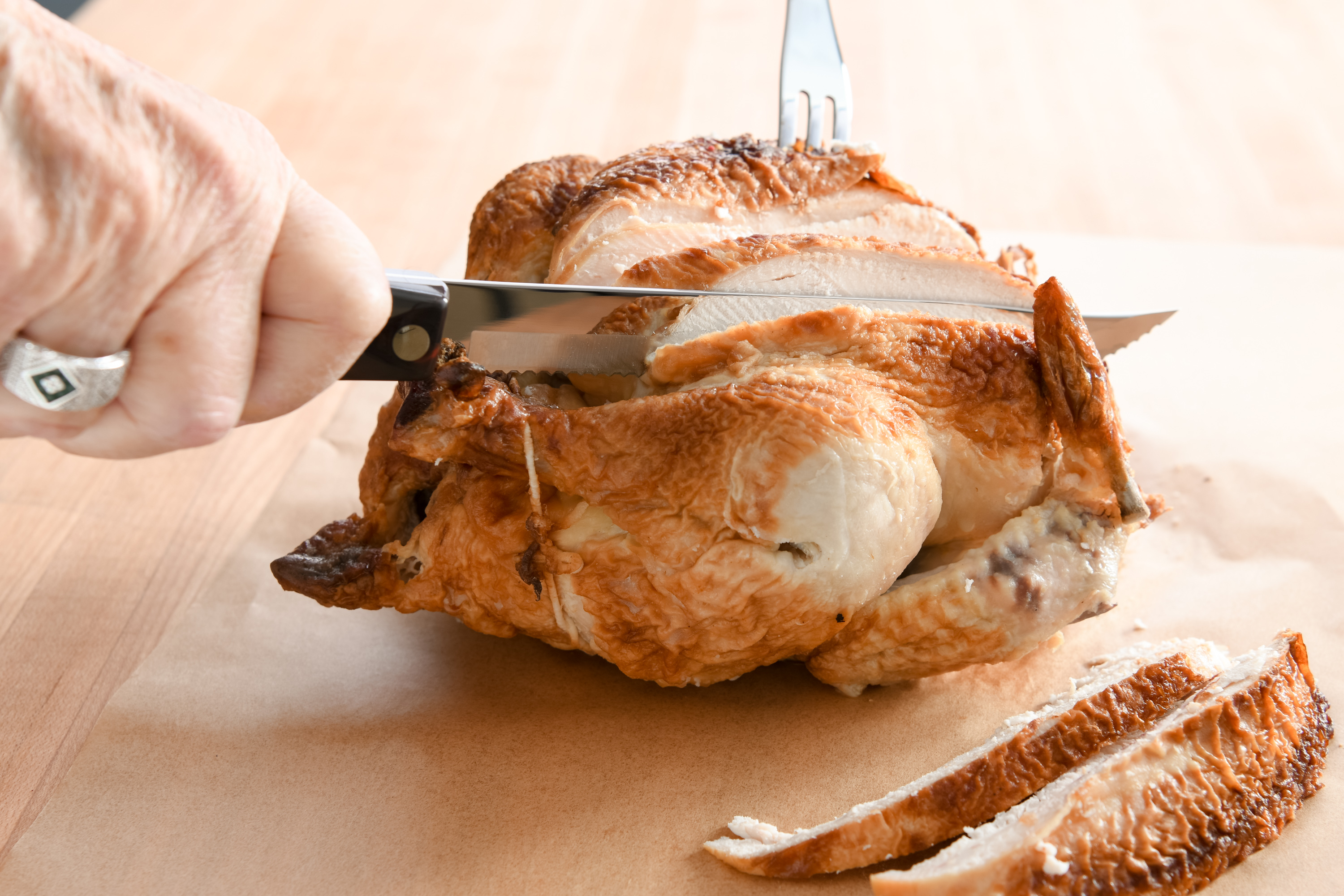 Rotisserie chicken makes these come together in a snap for dinner and will give you enough for lunch the next day. Nutrition info: Per serving (One Lettuce Cup), 215 Calories, 8g Fat, (0.5g Saturated), 297mg Sodium, 59mg Cholesterol, 9g Carbohydrates, 2g Fiber, 26g Protein
Ingredients
1/2 cup plain Greek yogurt
1-1/2 teaspoons Dijon mustard
1 teaspoon Chinese chili sauce
4 cups shredded rotisserie chicken
8-ounce can water chestnuts, drained chopped
4 chopped green onions
2 tablespoons unsalted cashews
1/4 teaspoon black pepper
1 teaspoon lime juice
12 lettuce leaves (romaine, Boston, etc.)
Directions
In a medium mixing bowl, combine yogurt, mustard and chili sauce.

Stir in chicken, water chestnuts, green onions, cashews, pepper and lime juice.

Spoon equally into lettuce leaves and serve.
Recommended Tools