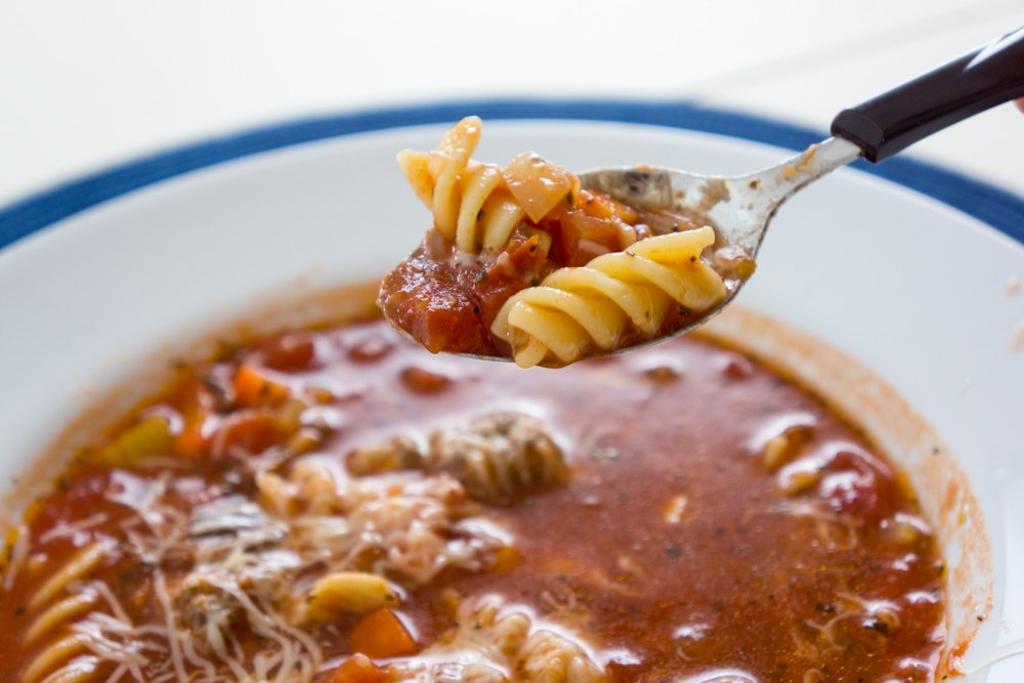 It is wintry here in Western New York and a warm, comforting bowl of soup on a cold day tastes so good. The slow cooker is a convenient way to serve your family a hearty meal with little effort. This soup recipe is a veggie-packed, stick-to-your ribs soup you'll enjoy. Add sliced fresh Italian or French bread and I think your family will say, "Yum."
I usually put this together in the morning before I leave for work so I do some prepping ahead of time. That way, it will take just a few minutes to combine everything in the cooker and you're out the door. Here are some tips
Slice and chop the carrots, celery, onion, garlic and mushrooms the night before. Place in a covered bowl and refrigerate.
Measure the salt, pepper, basil and oregano into a small container.
Make the meatballs and refrigerate.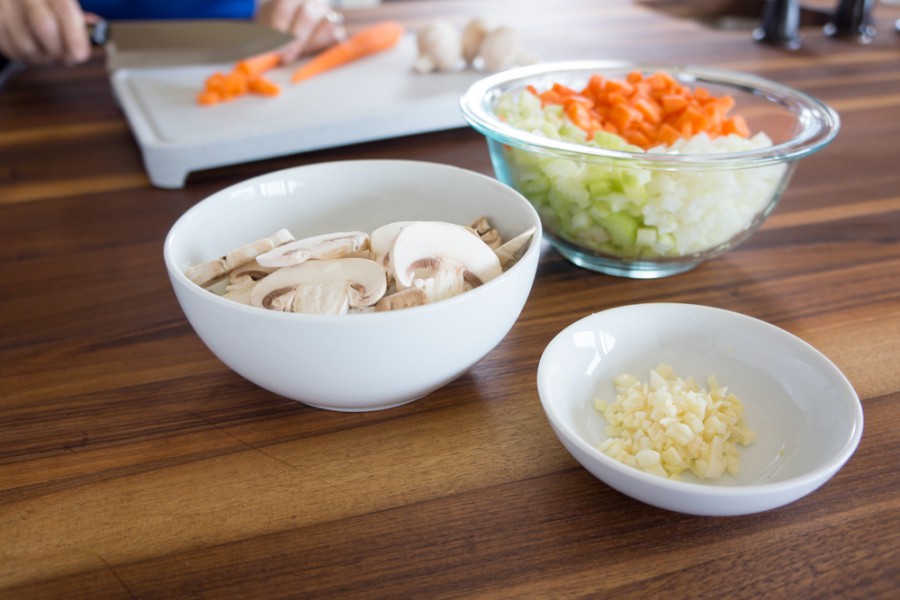 Ingredients
For the Meatballs
1 pound ground round
2/3 cup fresh white breadcrumbs
2 teaspoons minced garlic
3 tablespoons chopped fresh parsley
1/4 cup grated Romano cheese
1/4 cup grated Parmesan cheese
3 tablespoons milk
1 large egg, lightly beaten
Salt and black pepper to taste
For the Soup
4 cups of vegetable or chicken broth
4 cups of tomato juice
1 tablespoons dried basil leaves
1 teaspoon salt
1/2 teaspoon dried oregano leaves
1/4 teaspoon pepper
2 carrots, sliced (about 1 cup)
2 stalks celery, chopped (about 1 cup)
1 medium onion, chopped (about 1/2 cup)
1 cup of sliced mushrooms
2 cloves of garlic, finely chopped
1 28 ounce can diced tomatoes, un-drained
1 1/2 cups uncooked rotini pasta
Shredded Parmesan cheese
Directions
Place all ingredients for the meatballs in a large bowl and mix gently. Using a teaspoon, make 30 to 40 meatballs. Sauté in olive oil until lightly brown. Set aside. (Fully cook meatballs if refrigerating overnight.)
Place all ingredients, except pasta and Parmesan cheese in a 4 to 5 quart slow cooker. Add meatballs. Cover and cook on low 7 to 8 hours. Stir in pasta. Cover and cook on high for 15 to 20 minutes or until pasta is tender.
Sprinkle each serving with cheese. Makes 12 servings. This soup can be made without the meatballs and it is just as good.