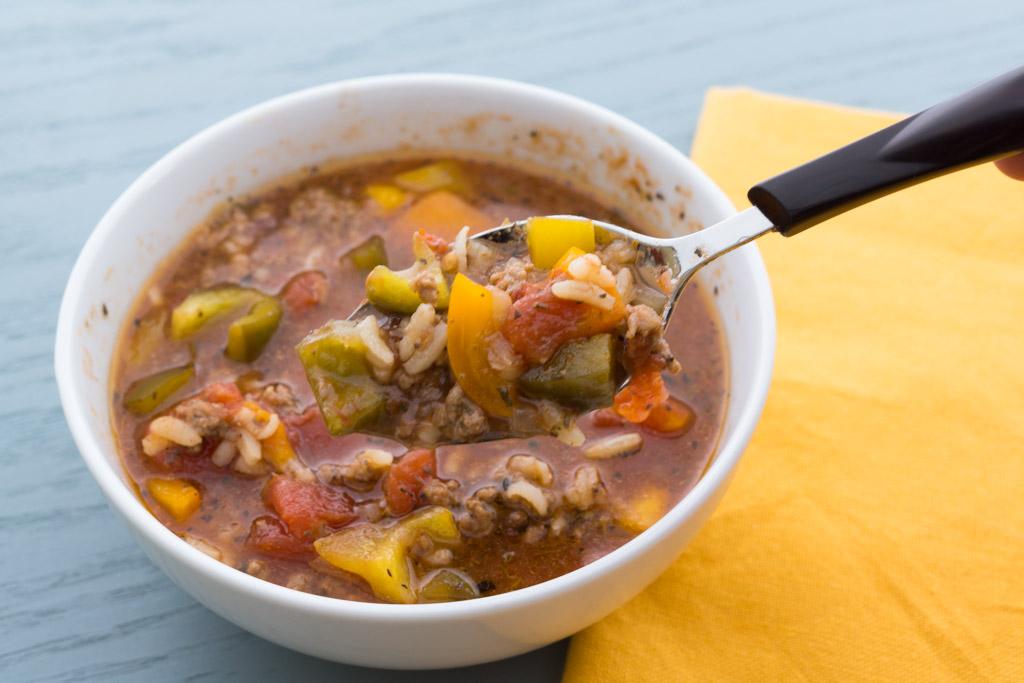 We are hearing from you that you want more slow cooker recipes. This fill-the-pot, set it and forget it method of cooking is very helpful in getting tasty, nutritious dinners on the table with little fuss.
Soups are particularly easy to put together with a minimum amount of prep. Earlier this week we shared a video that demonstrated an easy way to dice peppers. It will come in handy for this recipe.
A salad or slices of warm, buttered bread is all you need to have a complete meal. Set the slow-cooker on warm and the soup can keep for hours, which is nice for those evenings when everyone is on a different schedule.
Tip: Remember to use a liner in your slow-cooker. It makes clean up so much easier.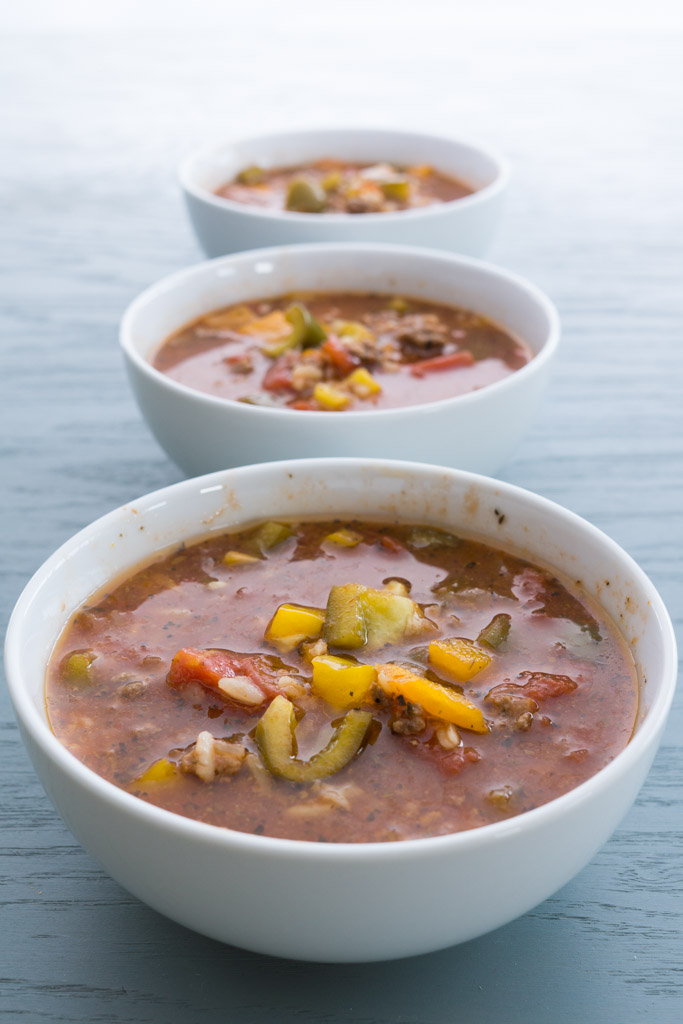 Ingredients
1 tablespoon vegetable oil
1 cup onion, diced
1 clove of garlic, minced
1 pound extra lean ground beef
Salt and pepper
1 14.5-ounce can diced tomatoes with garlic and onions
1 15-ounce can tomato sauce
2 cups green and/or red peppers, diced
3 cups beef broth
1/2 teaspoon dried basil
1/2 teaspoon dried oregano
1 cup cooked white or brown rice
Directions
Heat the vegetable oil in a medium skillet over medium heat. Add the onion and cook until translucent. Add the garlic and cook about 2 minutes. Add the ground beef, season lightly with salt and pepper and cook until no longer pink. Drain the beef and onions and place in the slow-cooker.
Add the tomatoes, tomato sauce, peppers, beef broth, basil, oregano and rice. Cover and cook on low 6-8 hours.
Recommended Tools