Slow-Cooker Italian Sausage, Pepper and Onion Sandwiches
2023 days ago
Skip to recipe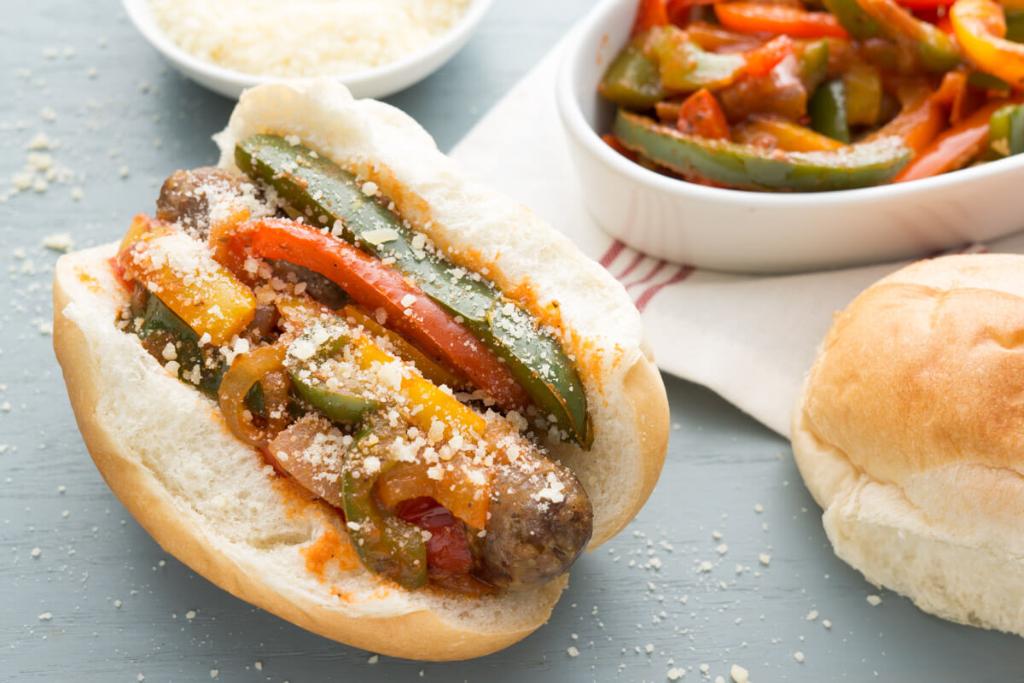 It's football season and you've been invited watch the game. Whatever team you're following, it's bound to be a good time with lots of food. So, what do you bring to the party? That's where this recipe for Slow-Cooker Italian Sausage, Peppers and Onion Sandwiches comes in. It's easy to make, easy to transport and delicious to eat.
This is a recipe you can play around with. The combination of the different colors and flavors of the peppers work well together but if you prefer to use just one color, go with it. There are so many varieties of sauces on the market that are really quite tasty. I used a spicy red pepper sauce and added the red pepper flakes, as well. Both added a slightly hot, but not too hot, flavor. It can also be made with turkey sausage to cut back on calories.
I used two of Cutco's santoku-style knives for prepping. The Santoku-Style Trimmer with its sharp Double-D edge worked great to thinly slice the peppers and, my favorite, the 5" Petite Santoku was the ideal length for slicing the onion.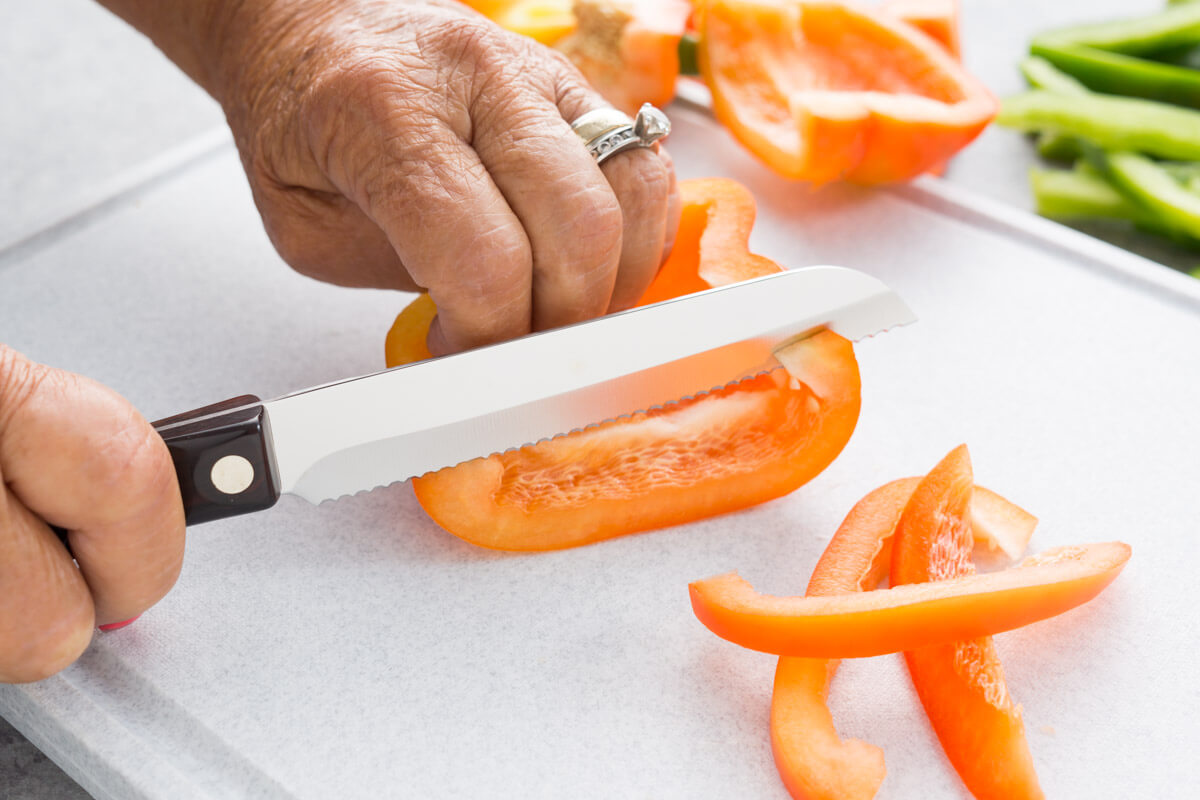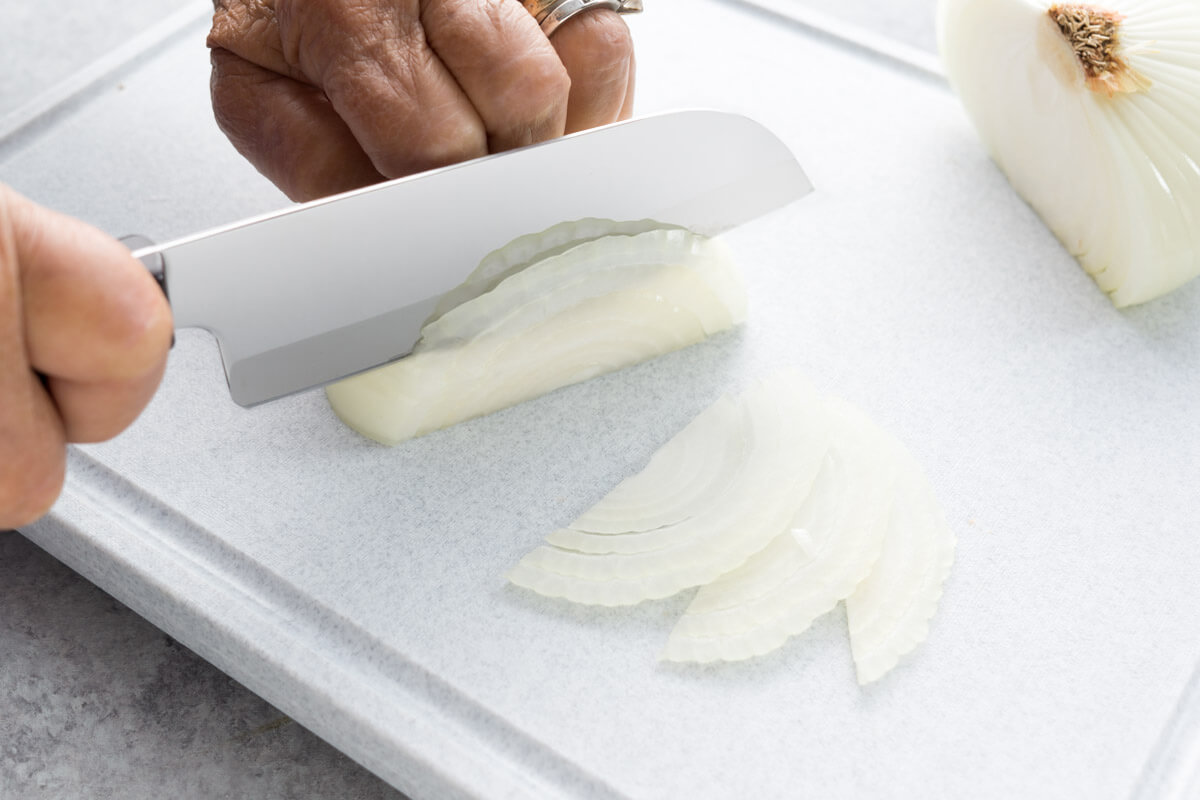 Slice the rolls with the 7-3/4" Petite Slicer ahead of time so they're ready to fill with all the deliciousness of this easy to prepare dish.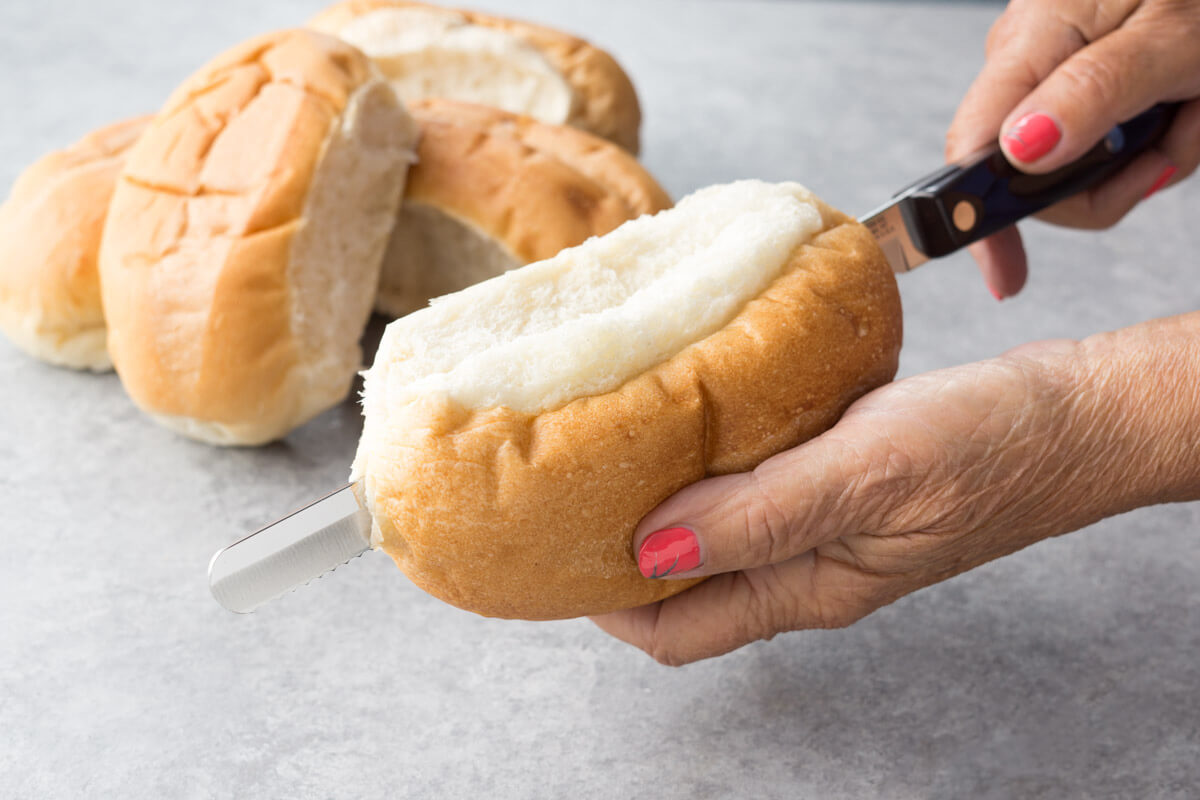 A slow-cooker works well to finish the cooking and keep the sausages warm. It's also great for transporting them.
If there are any peppers and sauce left over, keep them in a container in the fridge, heat and serve over your favorite pasta for a quick and easy weeknight dish.
Slow-Cooker Italian Sausage, Peppers and Onion Sandwiches
Print Recipe
Ingredients
8-10 Italian sausage links
1 each red, orange, yellow and green pepper, thinly sliced
1 medium onion, sliced
2 garlic cloves, minced
1 tablespoon olive oil
1 jar (24 ounces) marinara or your favorite tomato sauce
1/4 teaspoon red pepper flakes or to taste
Grated Parmesan or thin slices of Provolone cheese
Hoagie, sub or sausage rolls
Directions
In a large skillet, cook sausage according to package directions. Remove from skillet and set aside. Discard any grease.
In the same skillet, sauté peppers, onion and garlic in olive oil until just crisp. Add the tomato sauce, red pepper flakes and the cooked sausage links. Heat until sauce just starts to bubble and then transfer to the slow-cooker. Cook on low until the peppers are just tender. Switch the dial to the "warm" if your cooker has one. This will keep everything warm but will not overcook the peppers and onions.
Serve on rolls topping with grated Parmesan or thin slices of Provolone cheese.
Recommended Tools