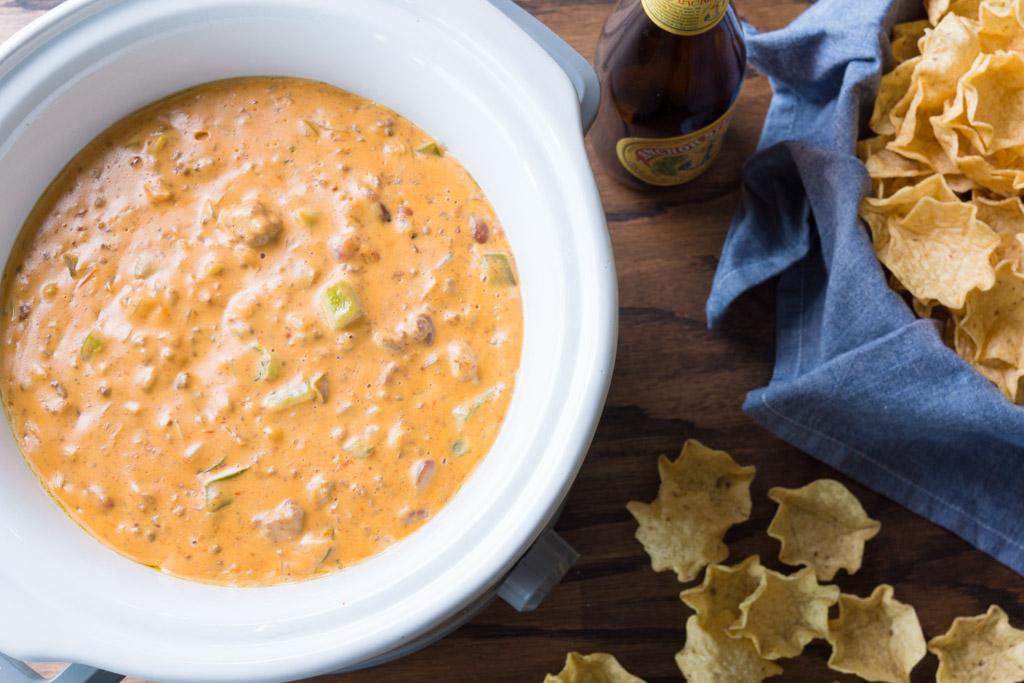 I like everything about fall, the weather, the food and football.
Whether you're at the game or getting together with family and friends to watch it on TV, one thing you can be sure of is that there will be lots of food, from appetizers to desserts and everything in between.
The recipe we have this week is a variation of one that has been around for years. It's perfect to serve when the gang gets together to watch football on the big screen. The nice thing is you can swap out the ground beef for sausage, use canned chili with or without beans, and your choice of mild, medium or hot salsa. Your slow cooker can cook it and keep it warm all through the game.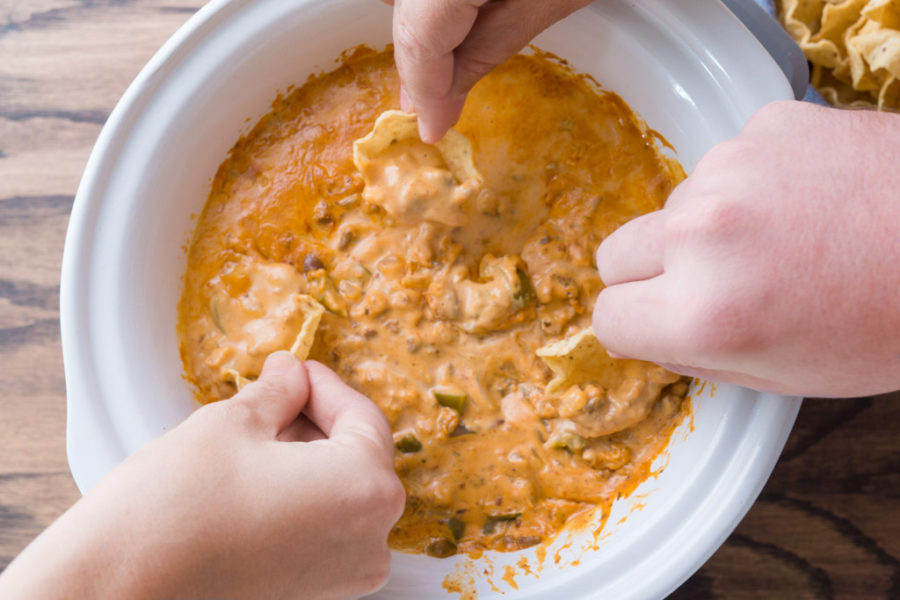 It was a big hit here. It makes a lot. If there is any left, put the ceramic bowl from the cooker in the fridge and reheat it the next day. Be sure to buy a few bags of chips; you're going to need them.
Ingredients
1 pound ground beef
1 large yellow onion, peeled and diced
1 large green pepper, seeded and diced
1 16-ounce package processed American cheese loaf, cubed
1 8-ounce package processed American spicy cheese loaf, cubed
1 15-ounce can chili with or without beans
1 16-ounce jar mild, medium or hot salsa
1 1/2 teaspoons hot sauce or to taste
Directions
Brown the beef in a large skillet over medium-high heat until no longer pink. Remove from skillet with a slotted spoon and transfer to a lightly greased large slow cooker.
Add the onion and green pepper to the skillet and sauté for a few minutes until the onion is translucent. Transfer to the slow cooker and add the cheese cubes, chili, salsa and hot sauce. Cover and cook on low for 3 1/2 hours. Serve warm with scoop-type chips.
If you're in a hurry, after browning, transfer the meat to a Dutch oven, add the sautéed onions and peppers and the remainder of ingredients. Cook on low heat, stirring often, until the cheeses are melted. Continue to cook and stir over low heat for about 10 – 15 minutes longer. Pour the mixture into the slow cooker and set to low.
Recommended Tools