Sheet Pan Honey Garlic Chicken Drumsticks With Carrots and Broccoli
17 days ago
Skip to recipe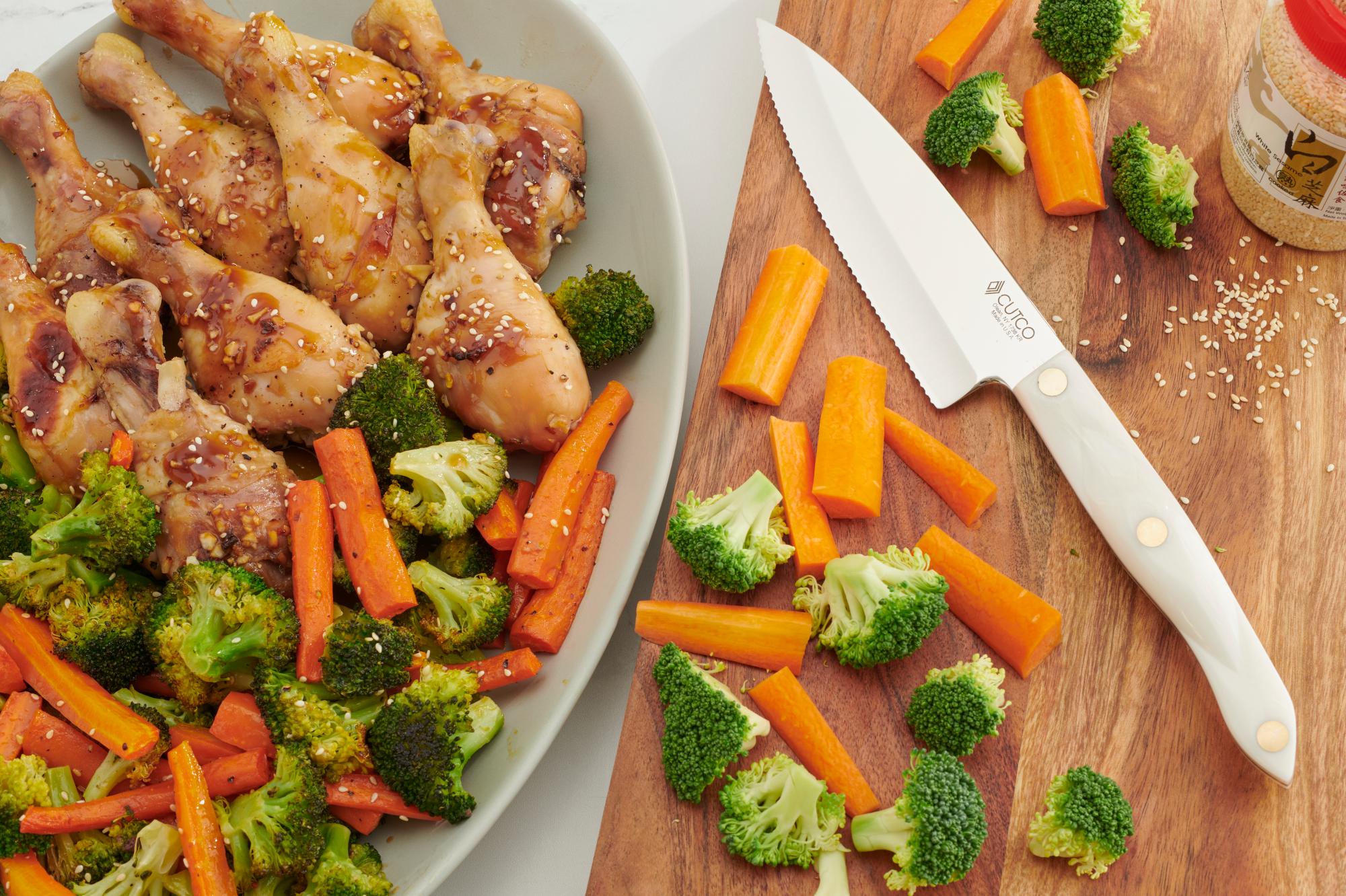 Here is an easy all-in-one dinner with a bit of an Asian influence. Sheet Pan Honey Garlic Chicken Drumsticks is a flavorful, delicious recipe that's great for a simple weeknight meal.
The Honey Garlic Marinade
The garlic and honey marinade gives the drumsticks a sweet, savory flavor that will have you asking for seconds. It is made with honey, low-sodium soy sauce, minced garlic, apple cider vinegar and crushed red pepper, all whisked together with a Mix-Stir.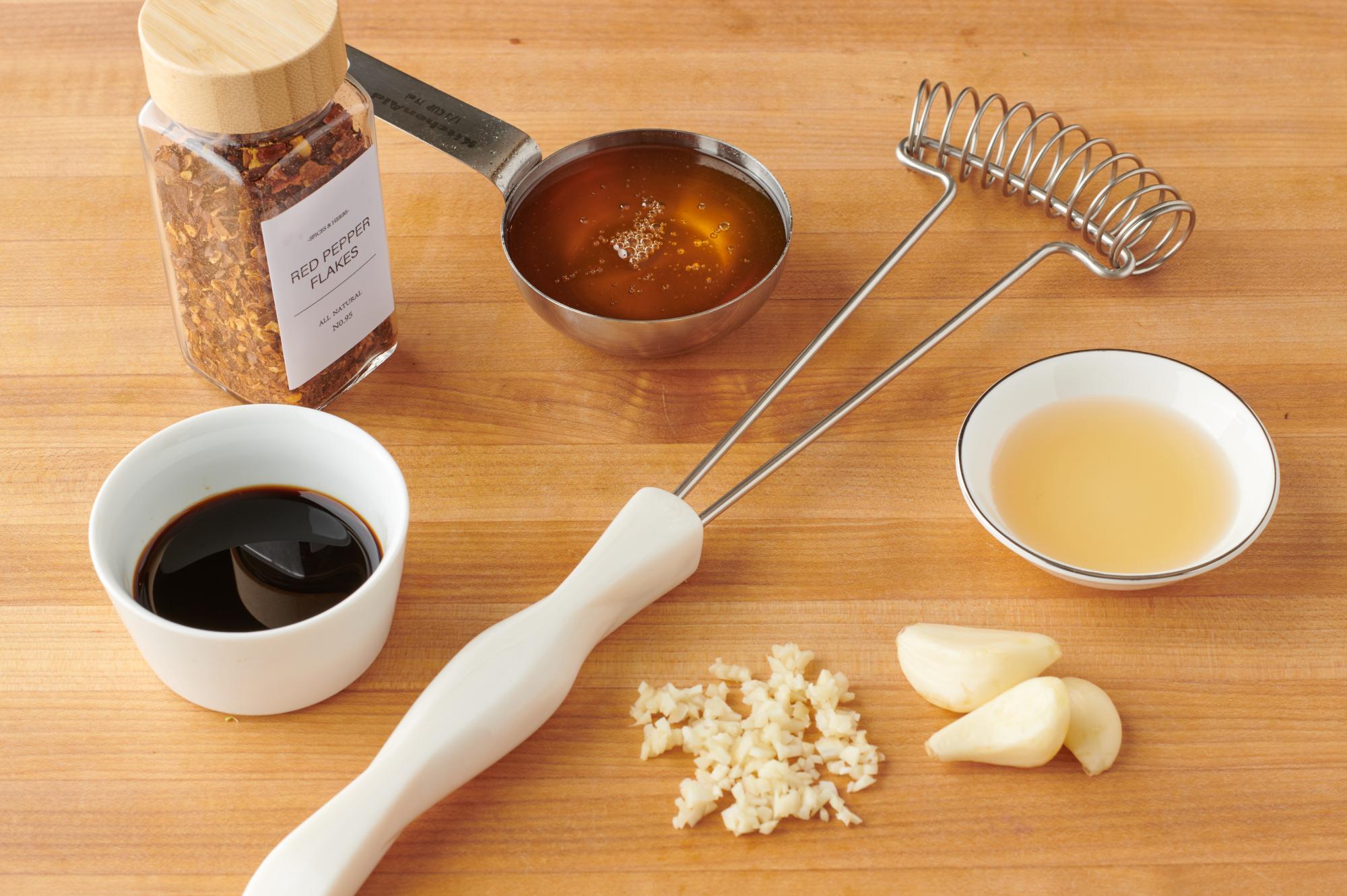 The chicken is marinated in half of the honey garlic mixture, while the other half is saved and used to make a sauce that is drizzled over everything once fully cooked.
Making the Chicken
This recipe uses chicken drumsticks, which have more flavor that chicken breasts and if you ask me, are more fun to eat.
Pat the drumsticks dry before placing them into a re-sealable bag with some of the marinade. They'll hang out in the refrigerator where they'll marinate from 30 minutes up to two hours.
While you're waiting, prepare the carrots and broccoli. I like to quarter the carrots for this recipe so that they and the broccoli florets are similarly sized to cook more evenly.
Use a 7-5/8″ Petite Chef to cut the carrots. For the broccoli florets, give the sharp and hefty Gourmet Prep Knife at try.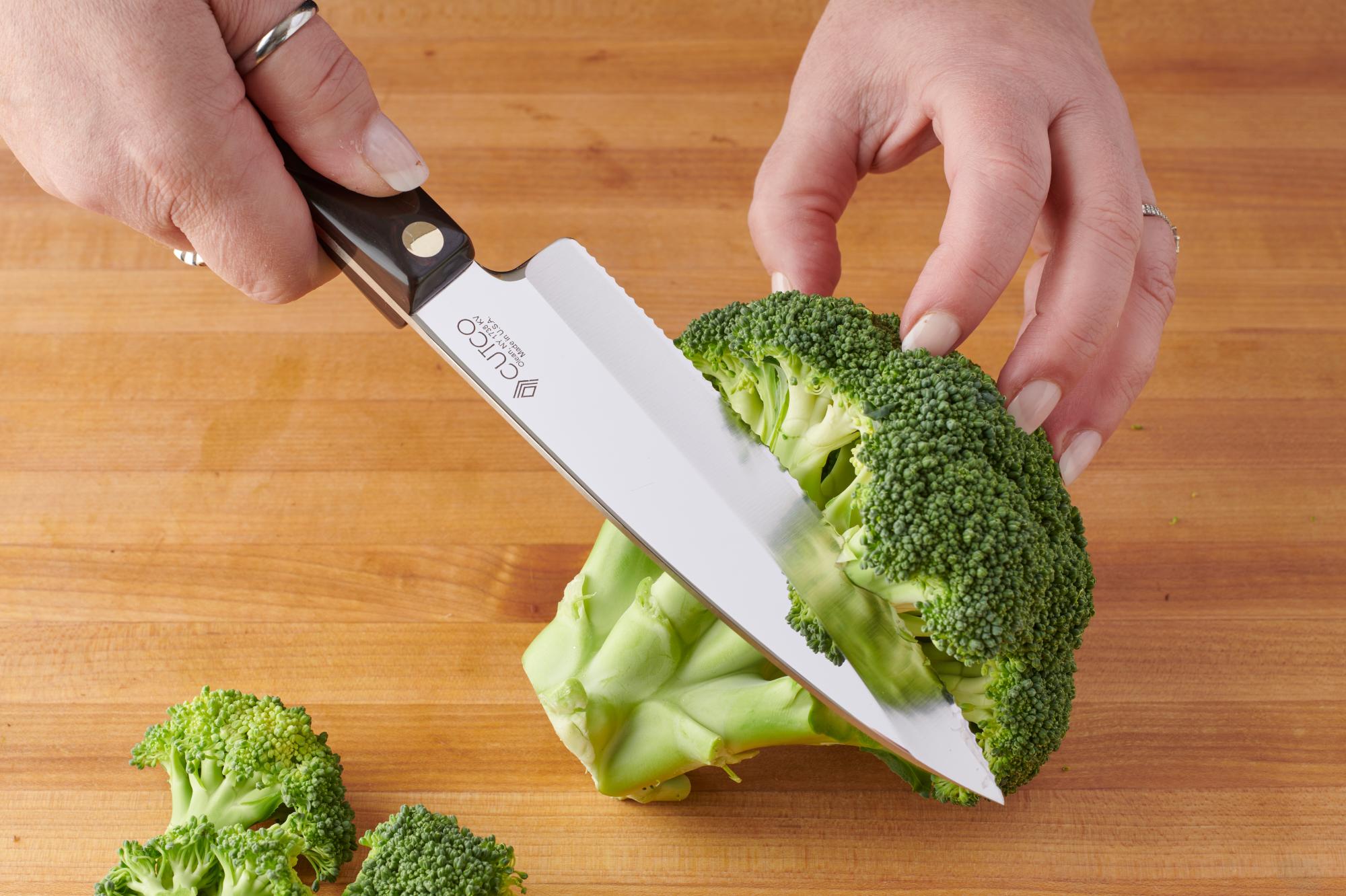 The drumsticks and carrots go into the oven first and after about 15 minutes, the broccoli is added to the same pan. Everything cooks for an additional 15 to 18 minutes or until the chicken reaches an internal temperature of 165 F.
The Finishing Touch
While the sheet pan chicken and vegetables are cooking, mix together cornstarch and cold water. Combine that mixture with the remaining marinade in a small saucepan and heat over low to medium heat until the sauce is clear and thick.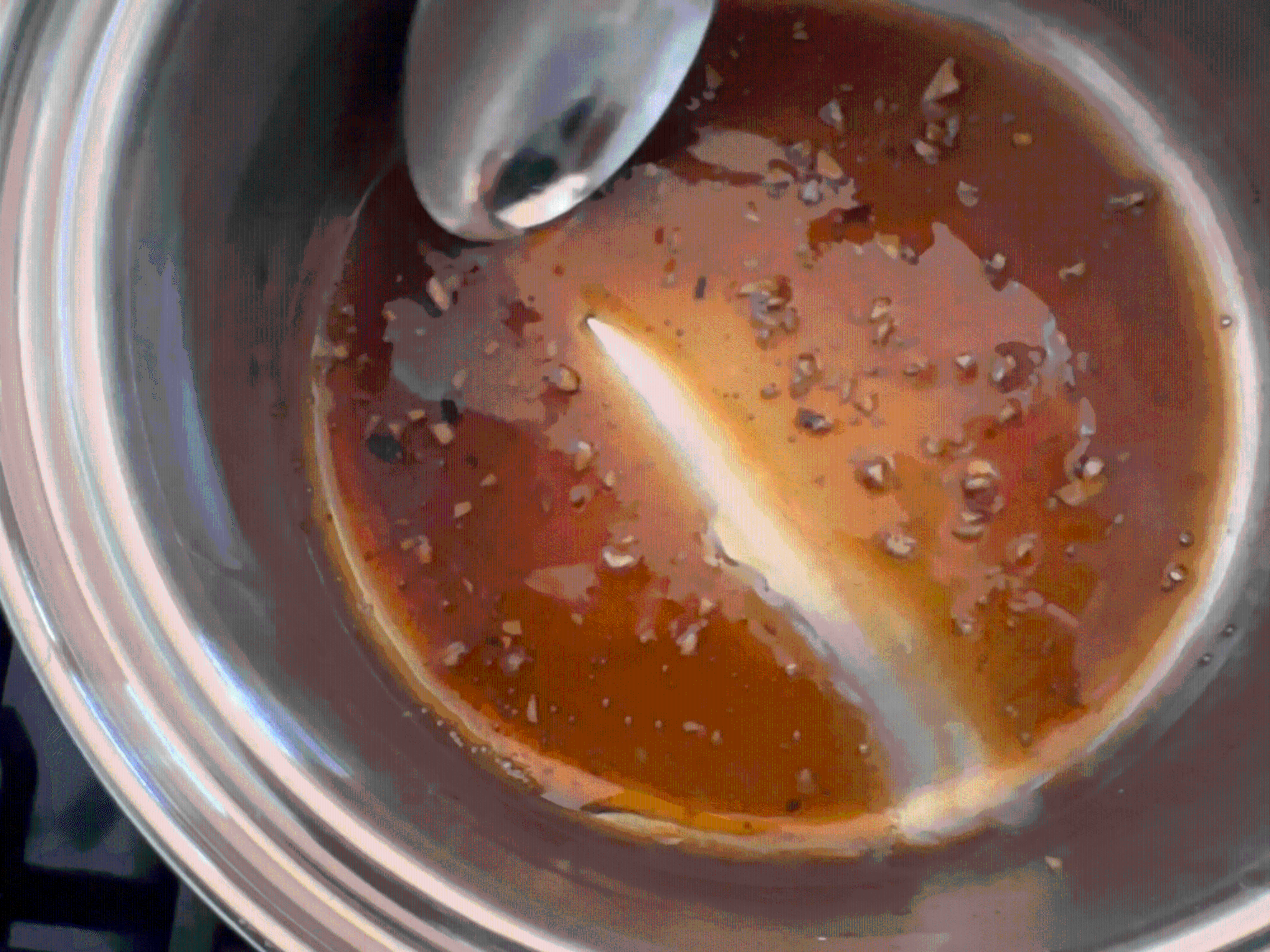 The sauce should be ready in about two minutes.
When the sheet pan chicken and vegetables are finished cooking, drizzle the sauce over everything, sprinkle on some toasted sesame seeds, and dinner is served.
Sheet Pan Honey Garlic Chicken Drumsticks will become a favorite menu item the whole family will enjoy. Better yet, when dinner is done, there's just one pan to clean.
Ingredients
For the marinade/sauce:
2/3 cup honey
3 tablespoons low-sodium soy sauce
8 garlic cloves, minced
2 tablespoons apple cider vinegar
1/2 teaspoon crushed red pepper
For the sheet pan:
8 (5-ounce) skin-on chicken drumsticks
1 pound medium carrots, peeled, cut in half then quartered
2 tablespoons olive oil, divided
4 cups broccoli florets (about 1 pound)
1/2 teaspoon salt
1/2 teaspoon ground pepper
1 teaspoon cornstarch
2 teaspoons cold water
Sesame seeds, toasted
Directions
Mix honey, soy sauce, garlic, vinegar and crushed red pepper in a bowl.
Pat chicken dry with paper towel.
Place chicken and half of the honey marinade (about 1/2 cup) in a re-sealable plastic bag. Remove excess air and seal bag. Toss the chicken in the sealed bag until well coated. Place bag in refrigerator for at least 30 minutes and up to 2 hours.
Reserve the remaining honey mixture.
Heat oven to 400 F.
Combine carrots and 1 tablespoon olive oil in a bowl and toss well to coat.
Line a large-rimmed baking sheet with foil then lightly coat with cooking spray.
Remove the chicken from the marinade bag (discard used marinade) and arrange on 1 side of the prepared pan.
Spread the carrots in an even layer on the other side of the pan. Bake the chicken and carrots for 15 minutes.
While chicken and carrots are cooking, mix broccoli and the remaining 1 tablespoon oil and toss well to coat.
Remove chicken and carrots from the oven. Stir the carrots.
Distribute prepared broccoli evenly over the chicken and carrots on the pan. Season chicken and vegetables with salt and pepper. Return pan to oven and bake 15 to 18 minutes, until the vegetables are tender and a thermometer inserted in the thickest portion of the chicken registers 165 F.
While baking sheet is in the oven, whisk cornstarch and cold water in a small bowl until no clumps remain. Combine the cornstarch mixture and the reserved honey mixture in a small saucepan; bring to a simmer over medium-low heat. Simmer, whisking often, until the sauce is clear and thick, approximately 2 minutes.
Drizzle honey garlic sauce over the chicken and vegetables then sprinkle dish with toasted sesame seeds. Serve hot.
Recommended Tools