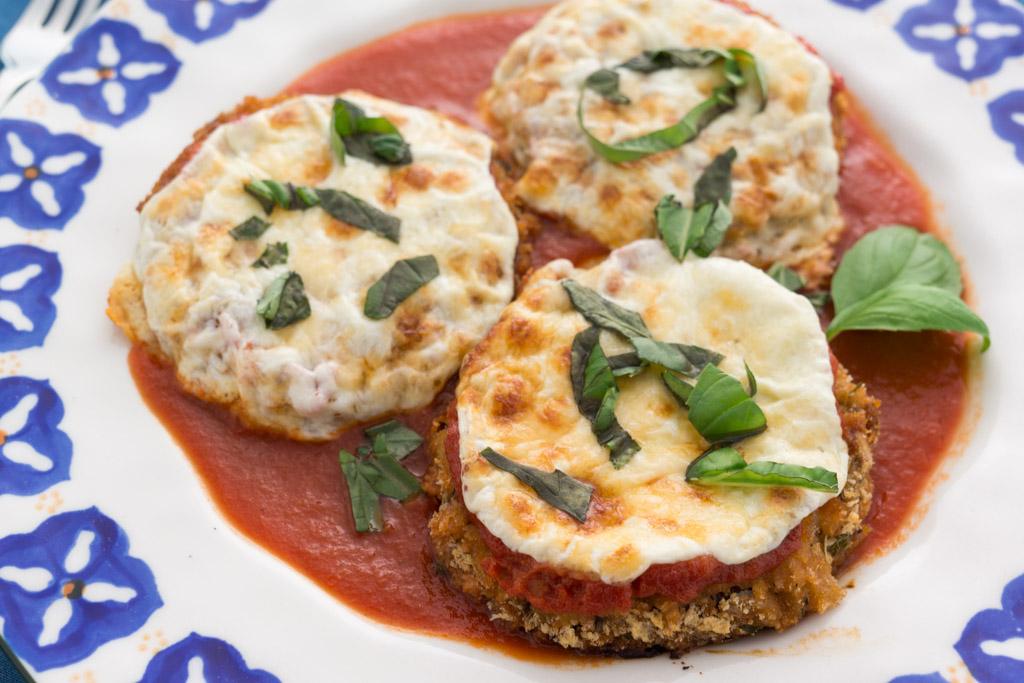 I like eggplant Parmesan. The problem is, I'm the only one in our house who does. I've made it plenty of times layered in a casserole dish only to have it sit in the fridge for days because there is no way I can eat it all. Unfortunately, the leftovers usually end up in the garbage disposal.
Well, no more, thanks to this recipe for Sheet Pan Eggplant Parmesan. The eggplant is baked in a single layer on a sheet pan. It serves 6 to 8 but it can be easily downsized to serve 2 to 4 using a smaller eggplant and reducing the coating ingredients in half.
As far as the sauce is concerned, just freeze what you don't use for another time.
Use the Vegetable Knife to slice perfect 1/2-inch thick rounds of eggplant that bake up evenly and crispy in the oven using much less oil than you would if frying.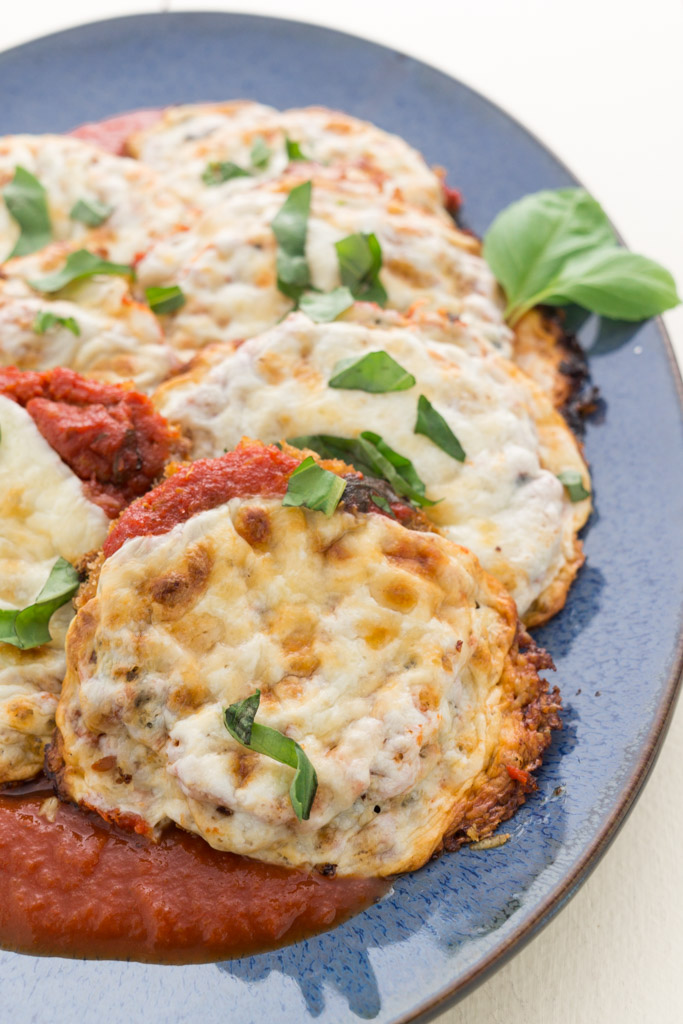 Top with sauce and fresh mozzarella sliced as thin or thick as you prefer with a Cheese Knife. Although you could use a jarred marinara, I recommend you make the sauce. It's really quick and easy and tastes great.
This dish tastes good right out of the oven or at room temperature.
Ingredients
1 medium-large eggplant (about 1 1/2 pounds)
Kosher salt
4 tablespoons olive oil, divided
2 large cloves of garlic, thinly sliced
1 28 ounce can crushed tomatoes (preferably San Marzano)
1/4 teaspoon crushed red pepper flakes
1 teaspoon sugar
1/3 cup chopped fresh basil, plus more for serving
1/3 cup all-purpose flour
2 large eggs, beaten
3/4 cup seasoned bread crumbs or seasoned Panko breadcrumbs
1 teaspoon dried Italian seasoning
1 pound fresh mozzarella, sliced
1/4 cup grated Parmesan cheese
Directions
Preheat oven to 450°F.
Slice the eggplant into 1/2-inch thick rounds with the Vegetable Knife.
Sprinkle both sides of the eggplant with salt and place on a rack over a baking sheet. Allow to stand for about 30 minutes. Salting draws out the liquid and bitter flavor of the eggplant. After 30 minutes, pat them thoroughly dry with a kitchen towel.
Put 2 tablespoons of olive oil and the garlic in a large skillet and place over medium heat. When the garlic starts to brown, add the tomatoes, red pepper flakes, sugar and 3/4 teaspoon of salt. Bring to a simmer and cook about 8 minutes or until sauce thickens. Remove from heat and stir in chopped basil.
Heat a 18 x 13 sheet pan in the oven for about 10 minutes.
Line up 3 shallow dishes. Fill one with flour, one with beaten eggs and one with breadcrumbs. Dredge an eggplant slice in the flour, then dip in the egg and then dredge in the breadcrumbs. Repeat with the remaining slices.
Carefully remove the heated sheet pan from the oven and brush with 2 tablespoons of olive oil. Put the eggplant slices in a single layer on the pan. Bake until crisp and brown, 8-10 minutes; flip the slices and bake 8-10 minutes more.

Top each slice with tomato sauce, mozzarella and Parmesan. Return to the oven and bake until the sauce is bubbly and the cheese melts and browns, 20 to 25 minutes.

Top with additional basil before serving.
Recommended Tools