How to Season and Grill Salmon
Published 1382 days ago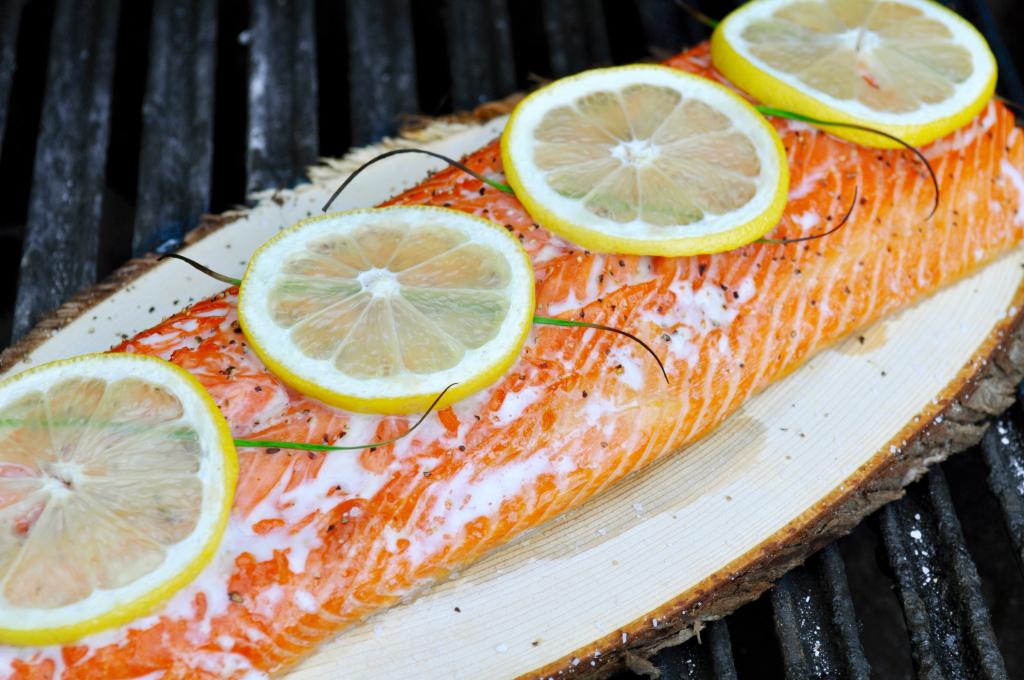 From food blogger Laura Sampson, from Little House Big Alaska
Grilling is one of the easiest ways to cook and enjoy salmon – there is virtually no mess to clean up and no dishes. Does it get any easier? Whatever method you're planning to use make sure to leave the skin on, it kind of serves as its own little pan and the salmon will release from it once it's cooked.
Before cooking, clean and prep the salmon by removing scales and rinsing it to make sure it's clean inside and out.
Once that's done, there are several ways to cook it.
Cook it whole - Leave the fish whole but use a Trimmer to cut deep slits in every inch or so on both sides and stuff the slits on one side with sliced lemons or limes or even fresh dill. The slits ensure the salmon will cook more evenly and it allows flavoring to reach the meat inside. Lay the whole salmon on the grill over medium heat and cook for 20 minutes, then flip and stuff the slits on the other side with lemon slices as well and cook for another 10 minutes or until meat at the very thickest is flaky.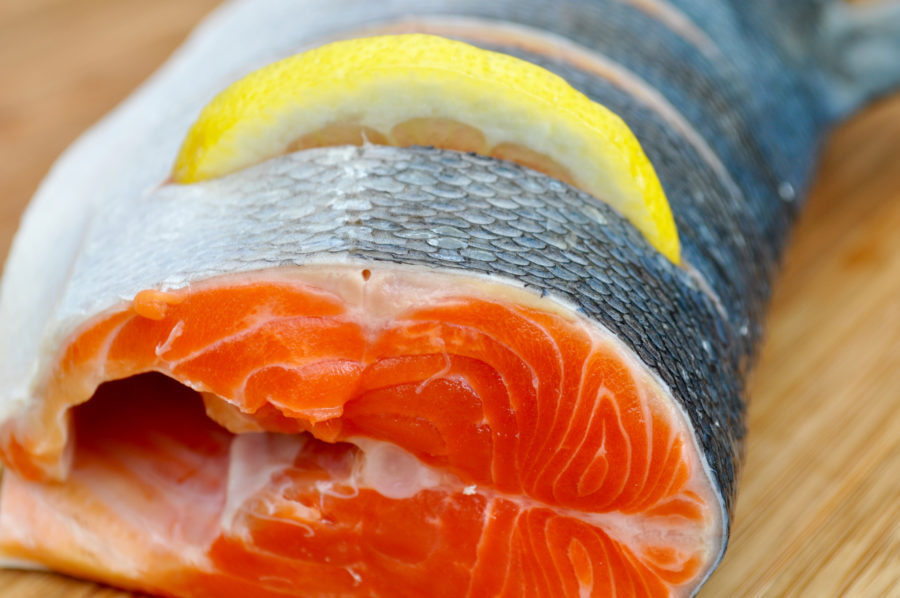 Cut steaks - Cut one inch steaks off the whole salmon from tip to almost the tail. These little horseshoe shaped steaks hold up well to marinating and grill up in about 10-15 minutes, it's easy to tell when they're done and they should all be done in just about the same amount of time.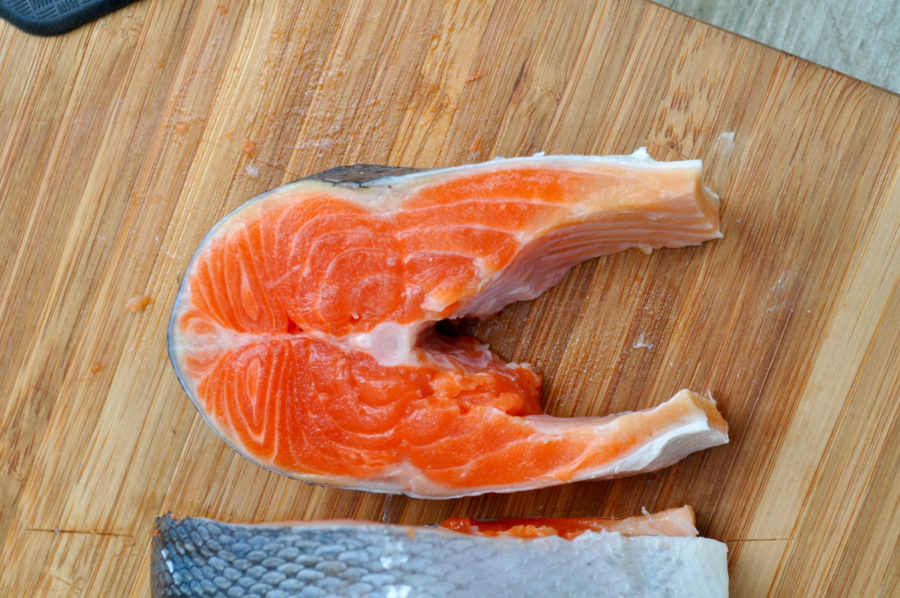 Cut fillets - Slide a Boning Knife down the backbone on top of it so you're leaving the backbone in place as you gently pull the fillet away from it. Go slowly and you feel the bones with your knife and you can work around them to ease the whole fillet away. Once removed flip the leftover fillet and backbone over and cut the second fillet loose with the exact same method. Trim the fillets to make them roughly the same size and pull any pin bones with a pair of needle nose pliers. Lay the fillets skin side down on the grill, season and cook over medium high heat for 10-15 minutes to until the meat is flaky when pulled apart with a fork.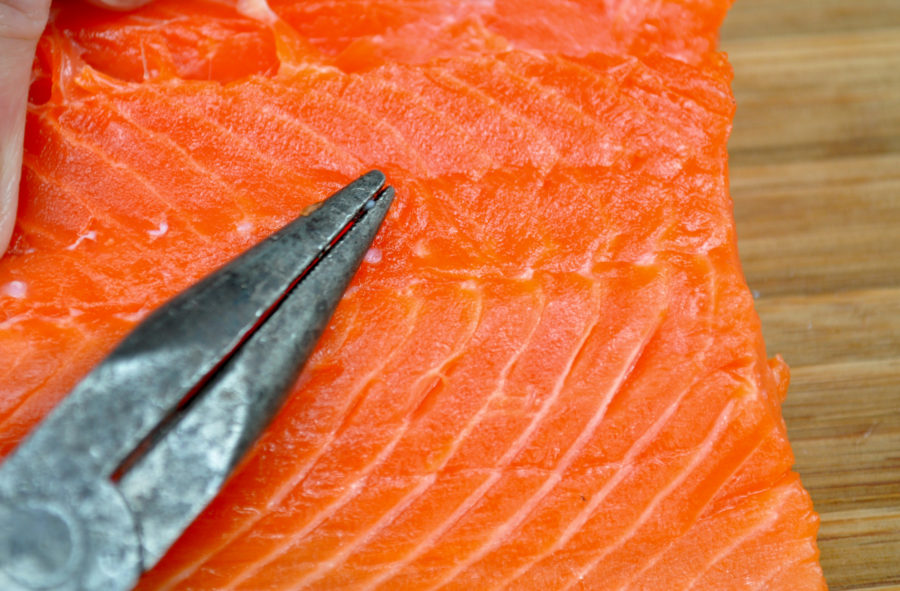 - Cut fillet supreme steaks--These are commonly served in restaurants and are simply slices of salmon fillets. If you plan to cut a fillet in to supreme steaks plan on 4-6 ounces person, but no one ever complained they got too much salmon.
What about seasoning salmon? It's oh so easy. Salmon will shine with just about any herbs, spices or seasoning you desire. In the summer salt, pepper and fresh herbs snipped from the garden are all fresh salmon needs. If you want to take salmon over the top, grill it with fresh herbs on cedar planks meant for cooking, the moist heat and gentle flavor of the cedar is the perfect accompaniment for fresh salmon.
Try these combinations of fresh ingredients:
Chives and lemon slices
Basil and garlic
Chives and parsley
Parsley, shallots and oregano
The herbs can easily be chopped grill-side in a mason jar using Super Shears and sprinkled on as needed.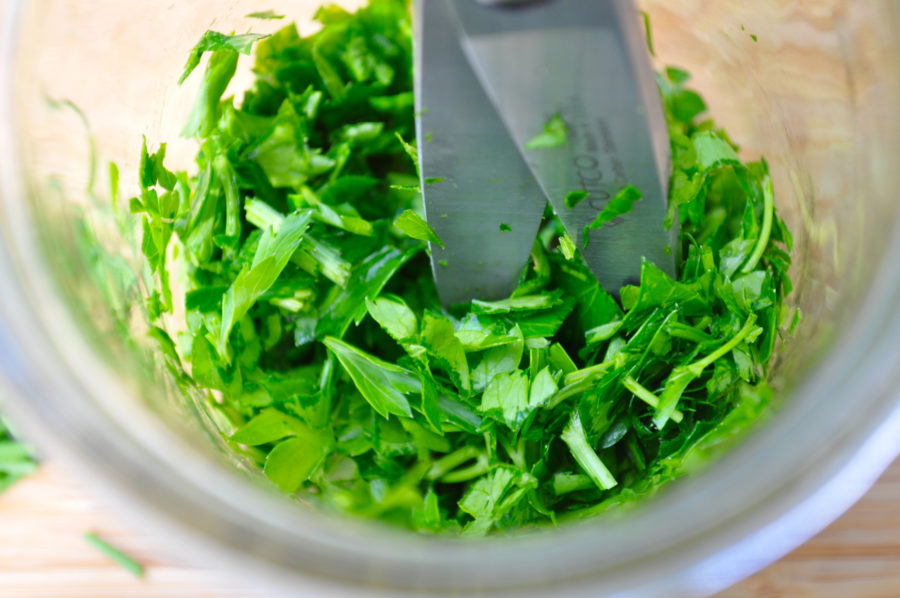 Or try adding a little olive oil to the herbs once they're snipped and spread them on the fish as it cooks.
If you prefer to use dry herbs, brush with a small amount of olive oil and sprinkle with any of the following:
Curry powder
Garam masala
Dill weed and garlic powder
Salt and lemon pepper