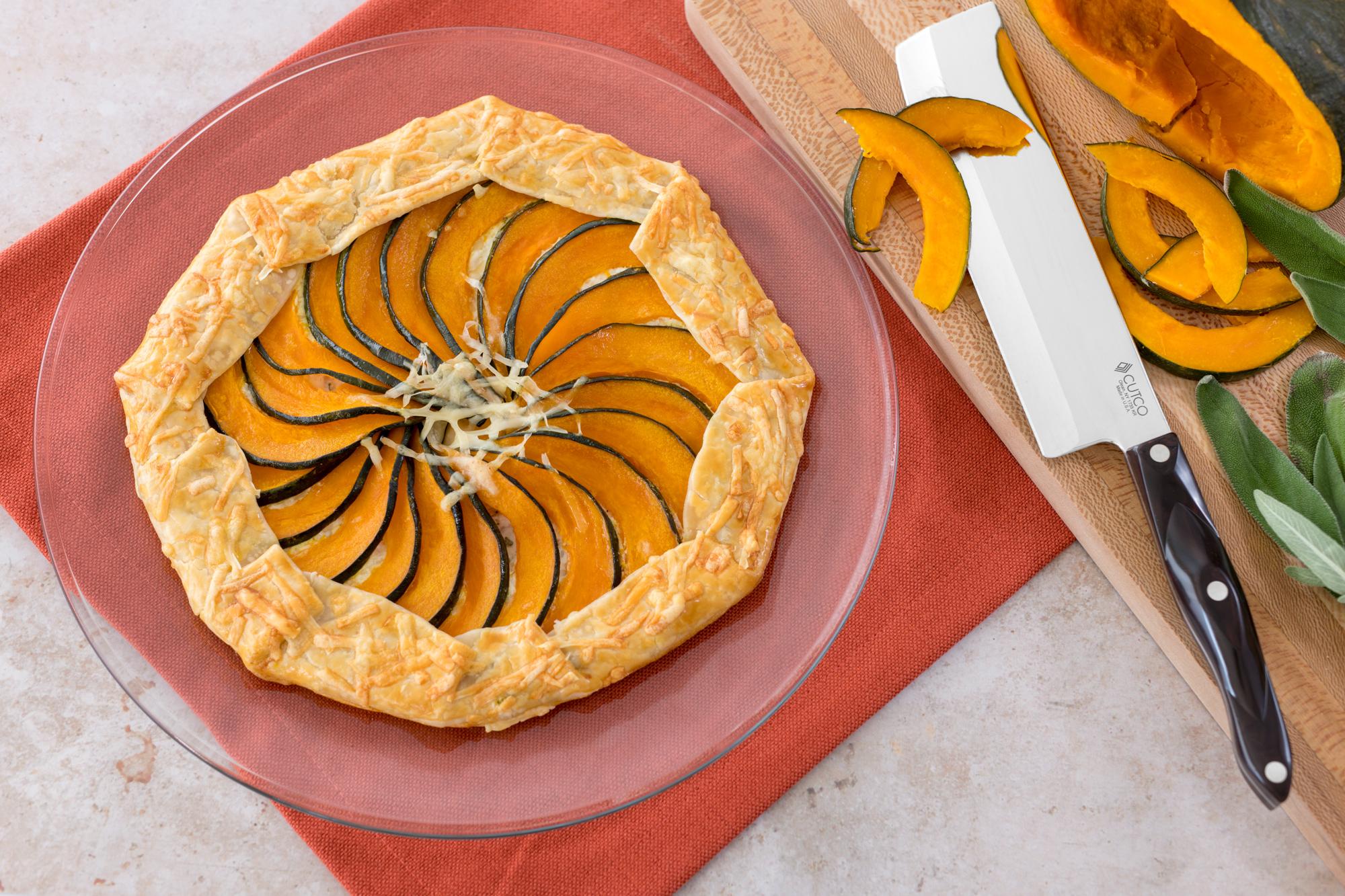 This pretty vegetable galette (or tart) showcases a winter squash that is fun to use because it doesn't need to be peeled. Kabocha (or Japanese pumpkin) has a thin, dark green skin that is completely edible. The flesh is dark orange and has a sweet, almost pumpkin-like flavor.
This recipe calls for roasting the squash whole, which is a great time-saver and makes it much easier to slice into thin wedges. Then, the slices of squash are brushed with olive oil and returned to the oven to cook thoroughly and enhance flavor.
A refrigerated prepared pie crust makes assembling the galette easy. Just mix together the filling ingredients, spread the filling on the crust, and arrange the precooked squash slices in a pretty pattern on top. Then the galette returns to the oven to cook the crust and meld the flavors.
When prepping the squash, roast it for about 30 minutes to soften it a bit to make it easier to cut. Use a knife with some heft, like Cutco's Vegetable Knife to cut it in half and, after the seeds are removed, slice.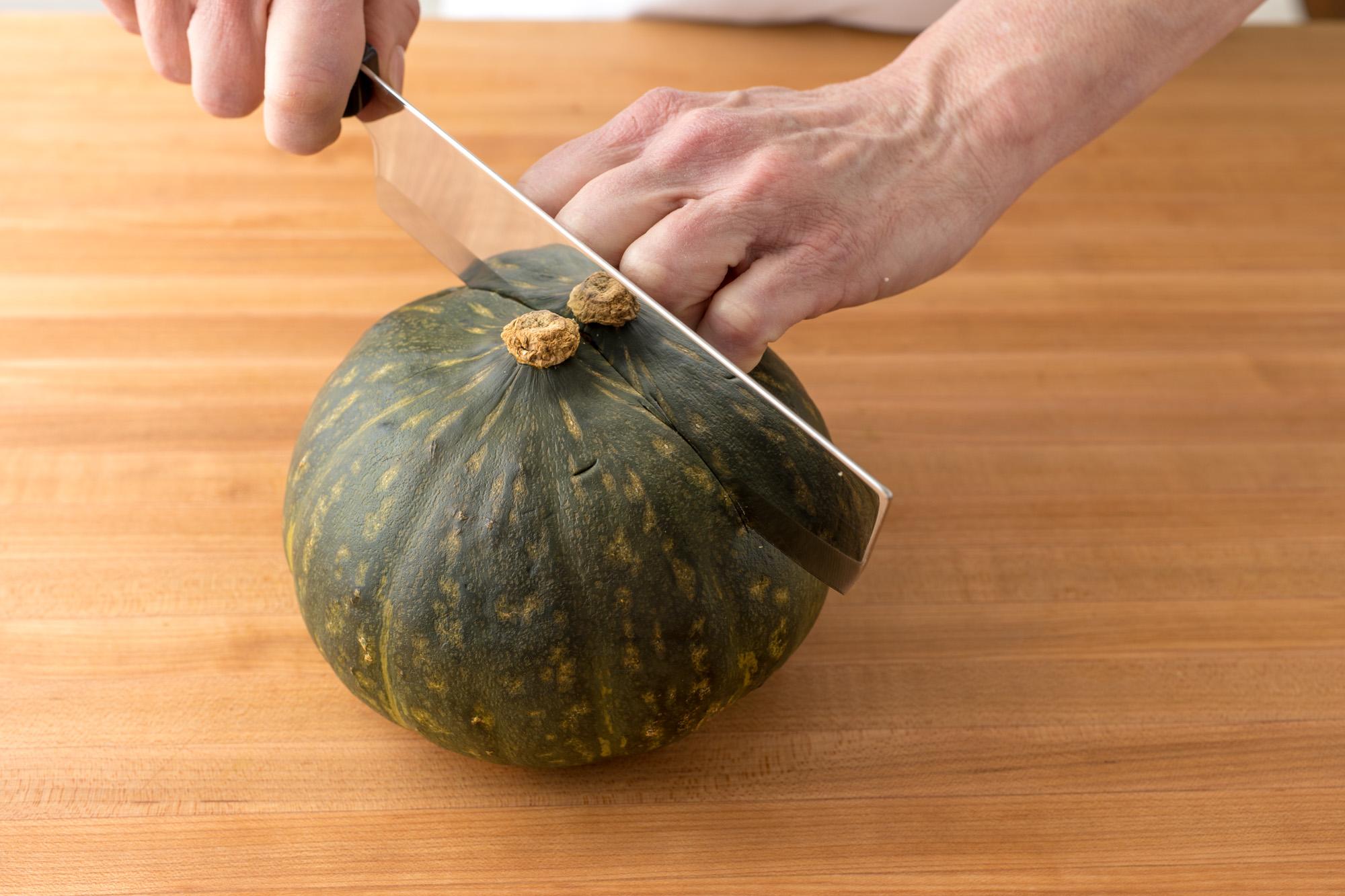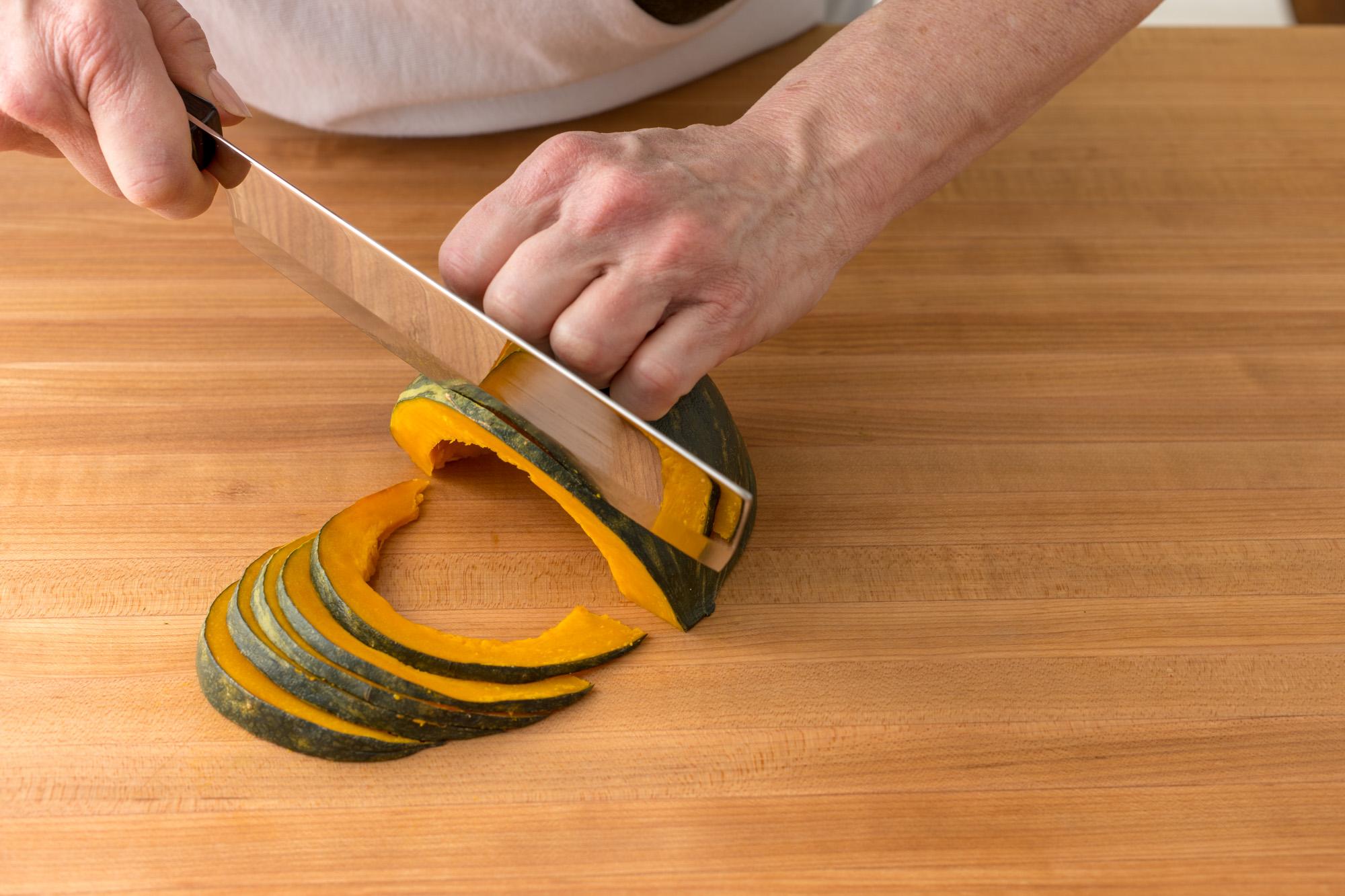 Cutco's Spatula Spreader, which is a spreader, a knife and a serving utensil, can be used to spread on the cheese mixture, slice the finished galette, and serve it.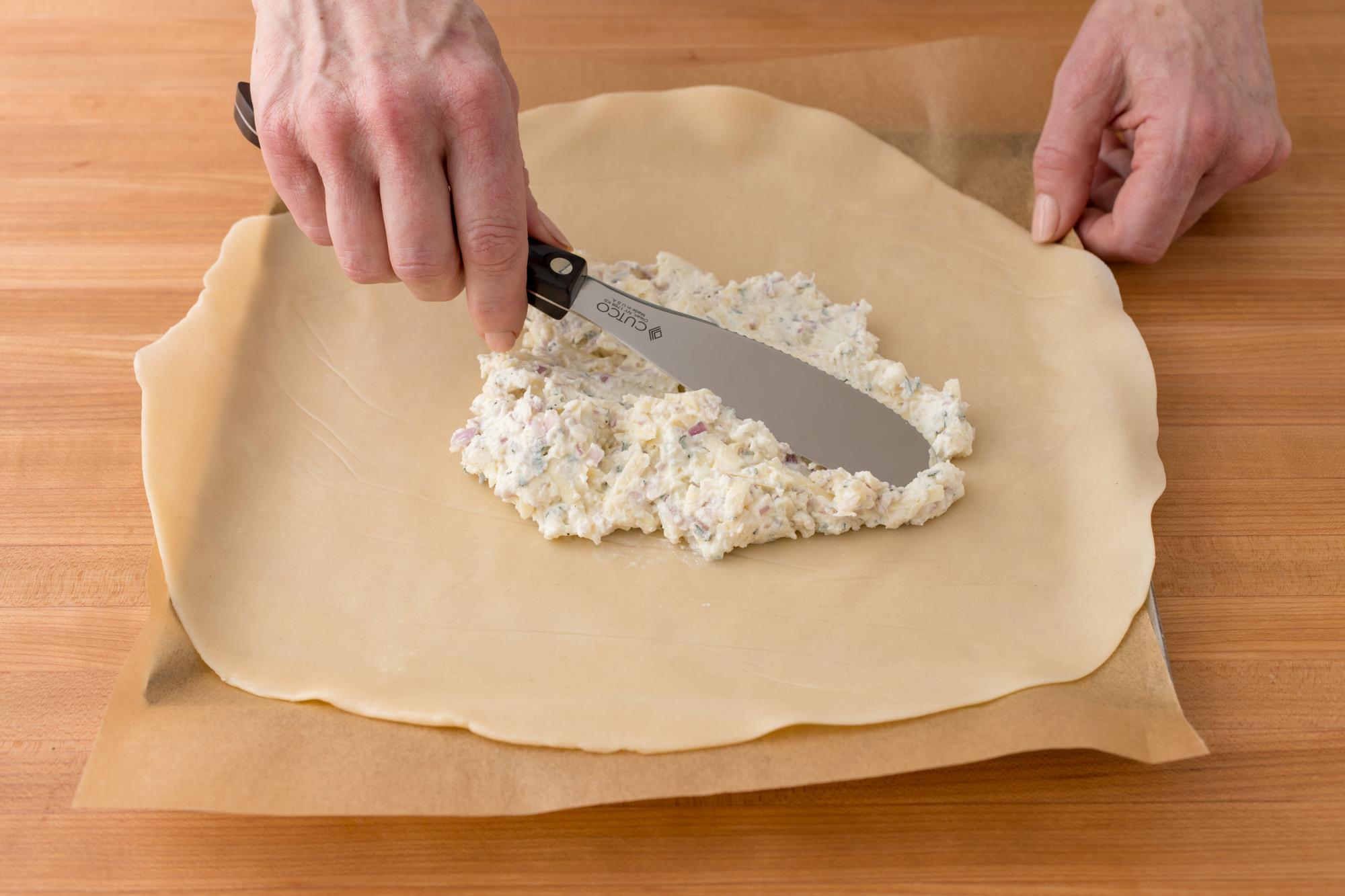 Ingredients
1 medium kabocha squash (about 2 pounds)
Approximately 1/4 cup extra virgin olive oil for brushing
Kosher salt and freshly ground black pepper
1/4 cup chopped shallot
1 tablespoon chopped fresh sage leaves
4 ounces ricotta cheese
3/4 cup grated Parmesan cheese, divided
1 9-inch pie crust (your own or packaged)
1 egg, beaten for egg wash
Directions
Heat oven to 400 degrees F with one rack at upper-middle level and one rack at lower-middle level. Wash the whole squash and place on a parchment-lined baking sheet. Place in oven on upper rack. Roast squash whole until paring knife can be inserted easily into flesh, about 30 minutes. Remove squash from oven and when cool enough to handle, place squash on cutting board and cut in half. Scoop out and discard seeds. Slice squash into thin wedges, about 1/4-inch thick. Place squash slices on baking sheet, brush both sides of slices with olive oil, and sprinkle with salt and pepper. Return pan to oven and bake until squash is fork-tender, about 10 minutes longer. Remove pan from oven and raise oven temperature to 425 degrees F.
Meanwhile, in a small bowl, mix together shallots, sage, ricotta, 1/2 cup Parmesan cheese, 1/2 teaspoon salt and 1/4 teaspoon black pepper.
Roll pie crust into a 12-inch circle. Transfer to a flat cookie sheet or pizza pan. Spread filling on crust, leaving a 1 1/2 -inch border. Arrange roasted squash slices in single layer on top of filling. Fold edges of crust inward over filling and brush pastry edges with beaten egg. Sprinkle galette (including crust) with remaining Parmesan cheese. Bake on lower-middle rack in a 425 degrees F oven until crust is cooked and golden, 20-25 minutes. Remove pan from oven and let cool slightly before slicing to serve.
Recommended Tools