Roasted Pork Loin With Vegetables and Apples
2343 days ago
Skip to recipe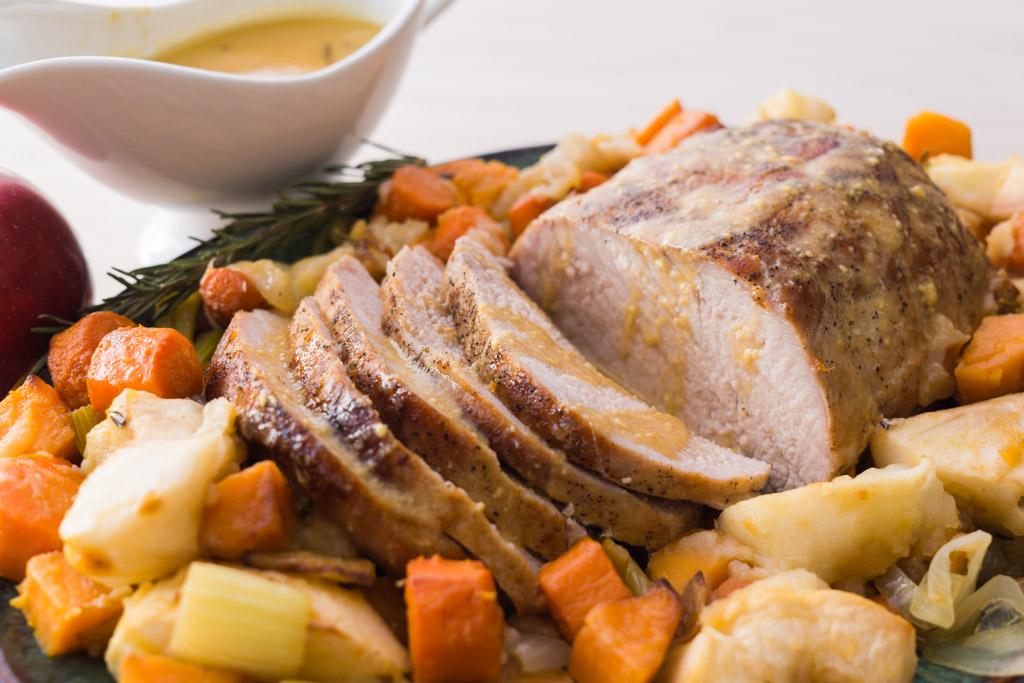 Talk about a delicious fall dinner. The apples and vegetables in this recipe pair perfectly with the juiciness of the roasted pork loin. It's easy enough to prepare for a weeknight family dinner and also impressive enough to serve dinner guests.
Searing the pork on the stovetop creates a nice crust and helps to hold the juices inside resulting in moist, flavorful slices. Browning the vegetables first and then roasting them in the oven along with the apple wedges brings out their flavor.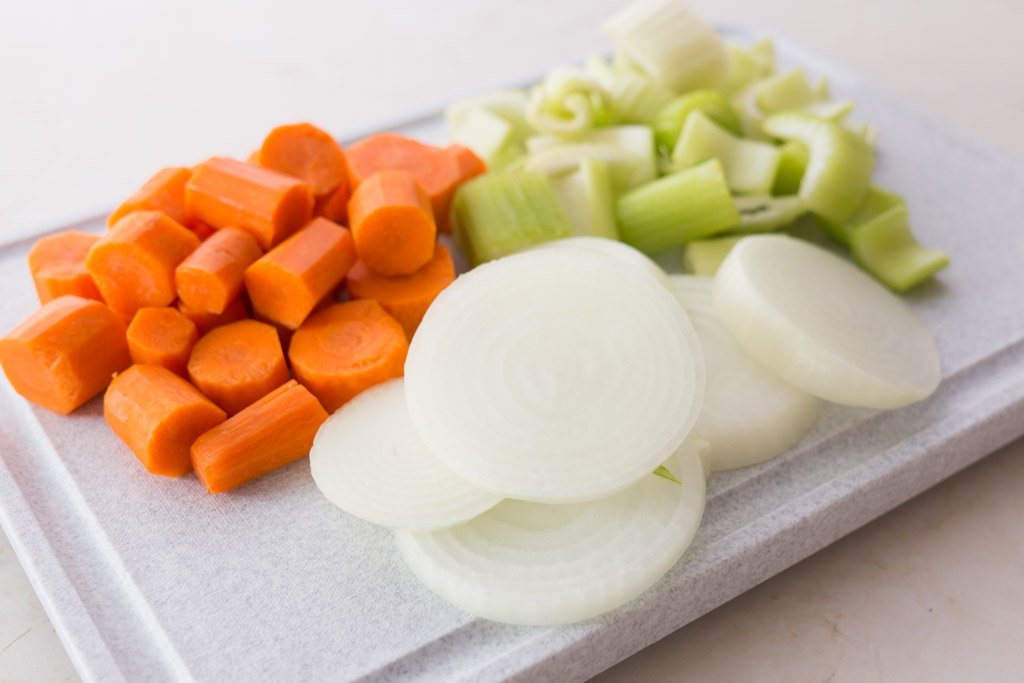 The vegetables are cut in large pieces, making a rustic and colorful presentation when plated. The sauce is both sweet and tangy and the butter makes it a bit creamy. You might be tempted to omit it but please don't. It is just so good served over the slices of roasted pork loin.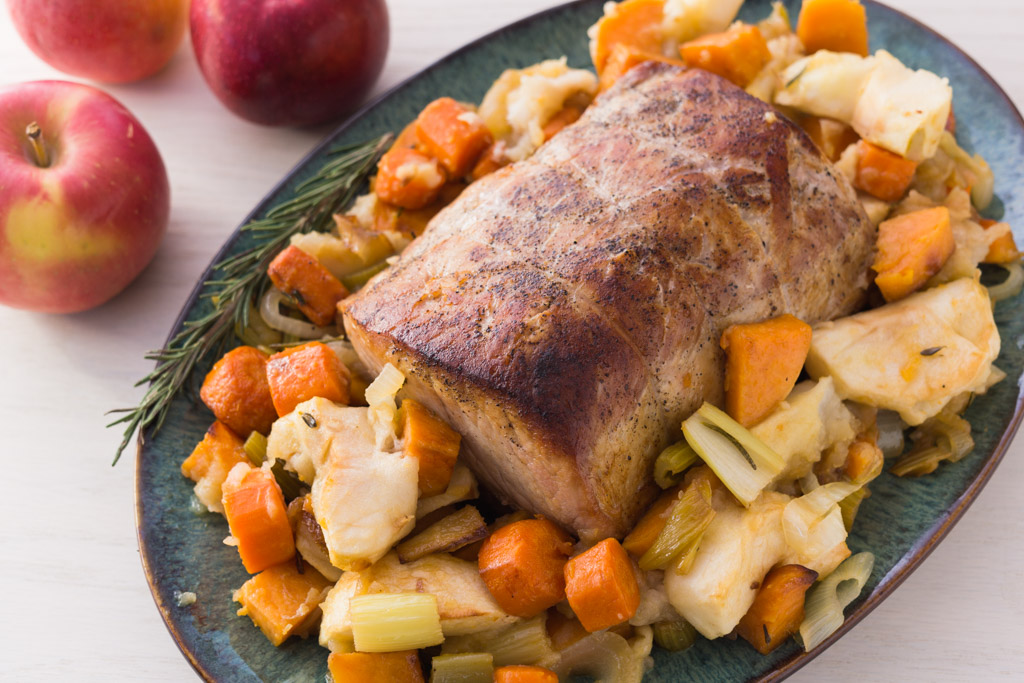 Ingredients
2 tablespoons vegetable oil
1 2-pound boneless center cut pork loin, trimmed and tied
Kosher salt and freshly ground pepper
2 medium onions, thickly sliced
4 carrots, thickly sliced
4 stalks celery, thickly sliced
1 sweet potato, peeled and cut into chunks
3 cloves garlic, minced
4 sprigs fresh thyme
4 sprigs fresh rosemary
1 stick cold, unsalted butter (8 tablespoons), divided
4 Cortland apples, peeled, cored and cut into wedges
4 tablespoons apple cider vinegar
2 cups apple cider
4 tablespoons Dijon mustard
Directions
Preheat oven to 400°F.
Heat the vegetable oil in a large ovenproof skillet over high heat. Season the pork generously with salt and pepper. Sear the meat on all sides until golden brown, about 2 -3 minutes per side. Transfer the meat to a plate and set aside.
Add the onions, carrots, celery, potato, garlic, herbs and 4 tablespoons of butter to the skillet. Cook and stir the vegetables until brown, about 8 minutes. Add the apples and stir.
Push the vegetable-apple mixture to the sides of the pan and set the pork loin in the middle of the skillet along with any juices from the plate. Transfer the skillet to the oven and roast 30 to 35 minutes or until an instant-read thermometer inserted in the center of the meat registers 140° to 150°F.
Transfer the pork to a cutting board and tent with foil. Spoon the vegetable-apple mix on a serving platter and set aside. Remove and discard the herb sprigs.
Return the skillet to a high heat and add the cider vinegar. Scrap the bottom of the pan with a spoon to loosen up any browned bits. Reduce by half, add the apple cider and reduce by about half again. Remove the skillet from the heat and whisk in the mustard and the remaining 4 tablespoons of butter. Add salt and pepper to taste.
Slice the roast into 1/2-inch thick pieces and arrange over vegetable-apple mixture. Drizzle some sauce over the meat. Serve the rest of the sauce on the side.
Recommended Tools