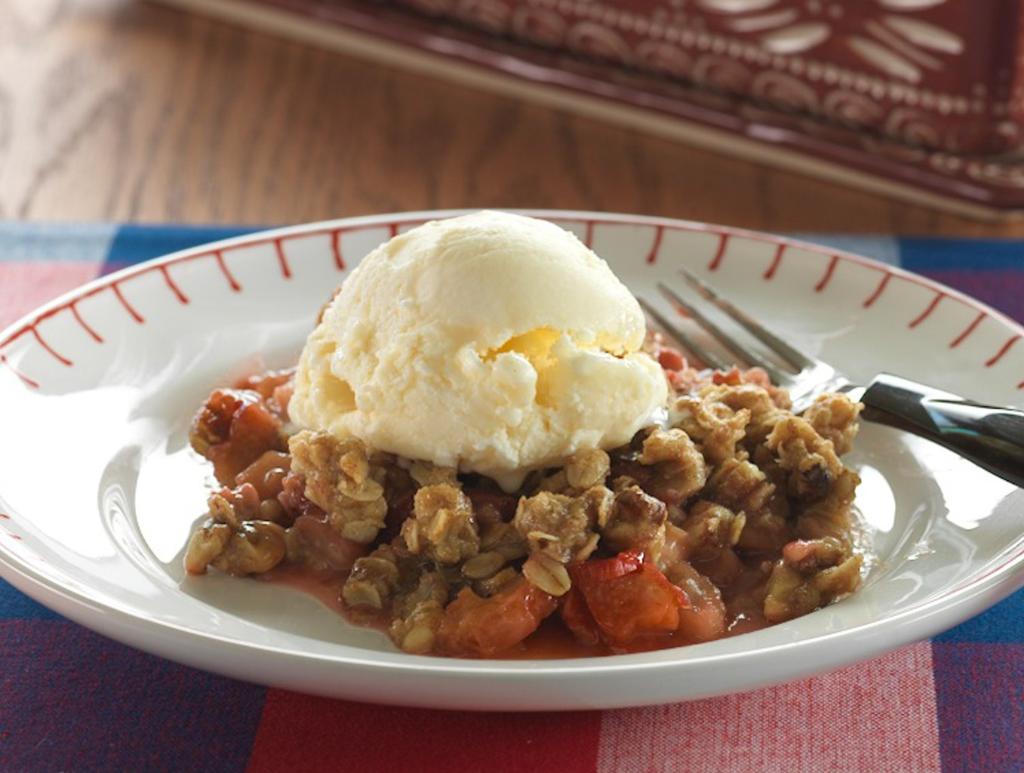 This week we've been cooking with rhubarb in the Cutco Kitchen. Earlier in the week we shared an Orange Rhubarb Bread, which could accompany any meal. Today, we turn to dessert with a recipe for Rhubarb Crisp. The rhubarb offers a touch of tartness to this sweet closing dish.
Ingredients
3/4 cup sugar
3 tablespoons cornstarch
3 cups fresh rhubarb, sliced
2 cups fresh strawberries, sliced
1 cup old-fashioned oats
1/2 cup packed brown sugar
1/2 cup melted butter
1/3 cup all-purpose flour
1 teaspoon ground cinnamon
1/2 cup chopped walnuts
Vanilla ice cream or whipped cream, optional
Directions
Combine sugar and cornstarch in a large bowl. Add rhubarb and strawberries, toss to coat. Spoon into an 8 inch square baking pan.
In a small bowl, combine oats, brown sugar, melted butter, flour, cinnamon and nuts until the mixture resembles coarse crumbs. Sprinkle over fruit. Bake at 350°F for 45 minutes or until bubbly and fruit is tender. Serve warm with ice cream or whipped cream, if desired.