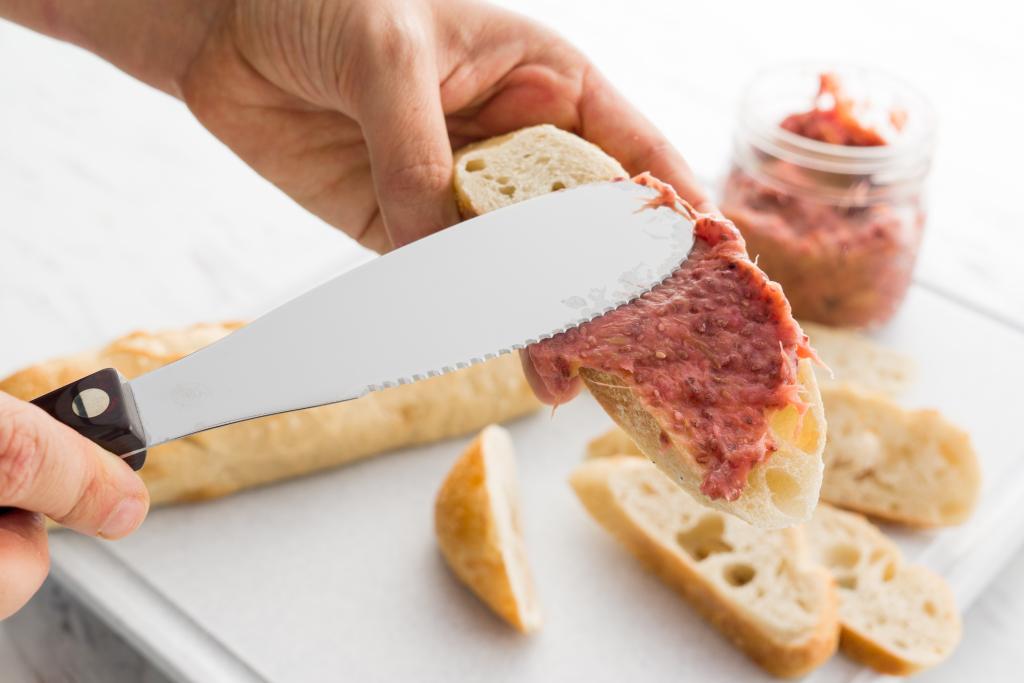 Your store-bought jams and jellies are typically jam-packed with refined sugar. Unfortunately, homemade jam can be somewhat intimidating, to make. Well what if I told you, you could make a delicious, low sugar jam in a flash, using four simple ingredients including the superfood, chia seeds. Though chia seeds are teeny, tiny, they pack a serious nutrient-dense punch. They are full of omega-3s, fiber, protein and antioxidants. They absorb liquid, making them the perfect ingredient to thicken jam. With no refined sugar, this tart Rhubarb Chia Jam makes a great addition to toast, yogurt and pancakes. You won't find anything like it on the shelves of your grocery store. Rhubarb can be easily sliced using a 7-5/8" Petite Chef. It is important to note that after you cut off the leafy ends of fresh rhubarb, you should discard them as they are not edible.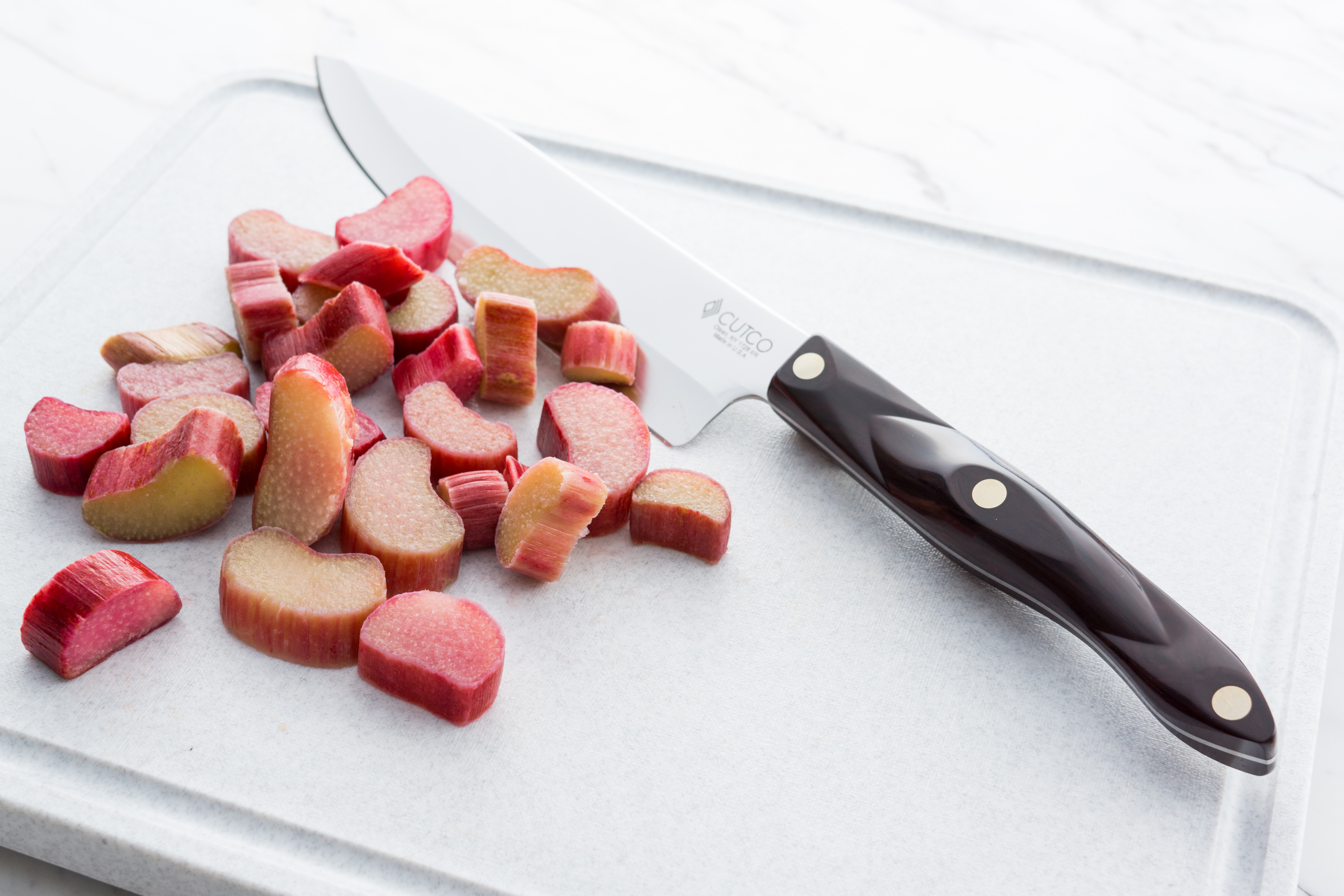 Nutrition info: Serving size (1/4 cup), 63 calories, 1.5g fat (0g sat), 0mg cholesterol, 2.6mg sodium, 12.4g carbohydrates, 2.3g fiber, 1g protein
Ingredients
1 pound fresh rhubarb, leafy ends removed, stalks sliced into 1/4-inch pieces
3 tablespoons pure maple syrup
2 tablespoons chia seeds
1 tablespoon fresh orange juice
Directions
Cook rhubarb and maple syrup over medium heat, stirring often, until the rhubarb is mostly submerged in liquid. Reduce heat to medium-low and stir in chia seeds. Continue cooking for 25-30 minutes, stirring frequently to avoid scorching. Cook until there are no big chunks of rhubarb are left.

Remove the pan from heat, and stir in orange juice. Let the mixture cool, and store in the refrigerator.
Recommended Tools