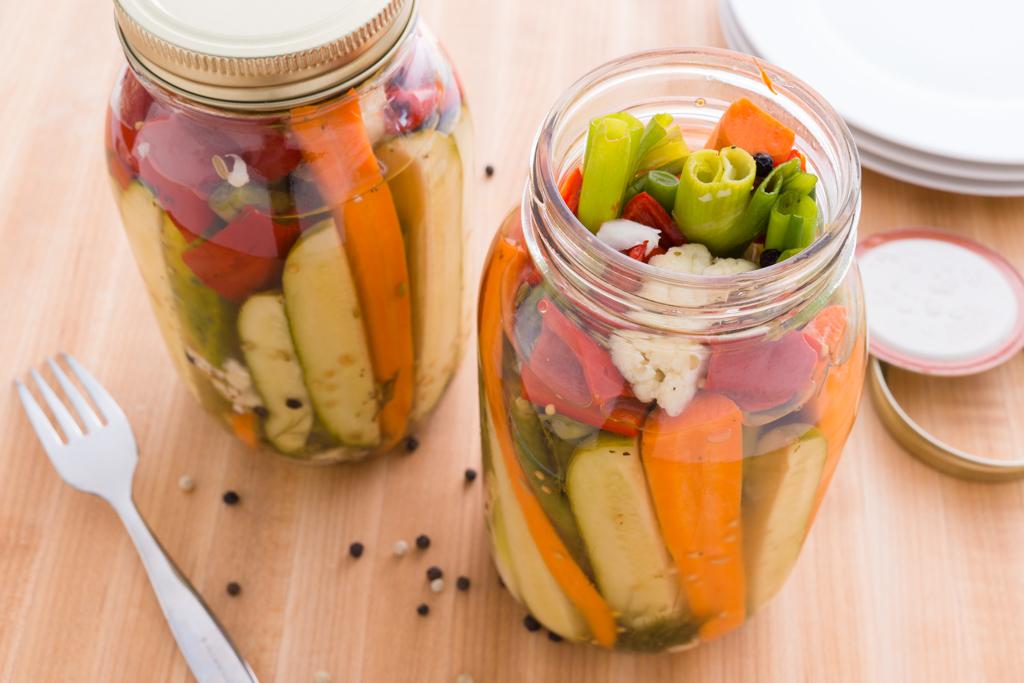 When my children were young, I did a lot of canning and freezing. I had a fairly large garden and, with the help of my parents, we canned many jars of tomatoes, zucchini pickles, green beans and peppers in tomato sauce.
Since the children are grown and the garden is gone, I haven't canned in a while. However, I recently got a renewed interest after finding an easy canning method that allows some vegetables to be preserved in boiled pickle brine and stored in the refrigerator for a couple months.
These can be made in small batches and you can also customize what you pack in the jars.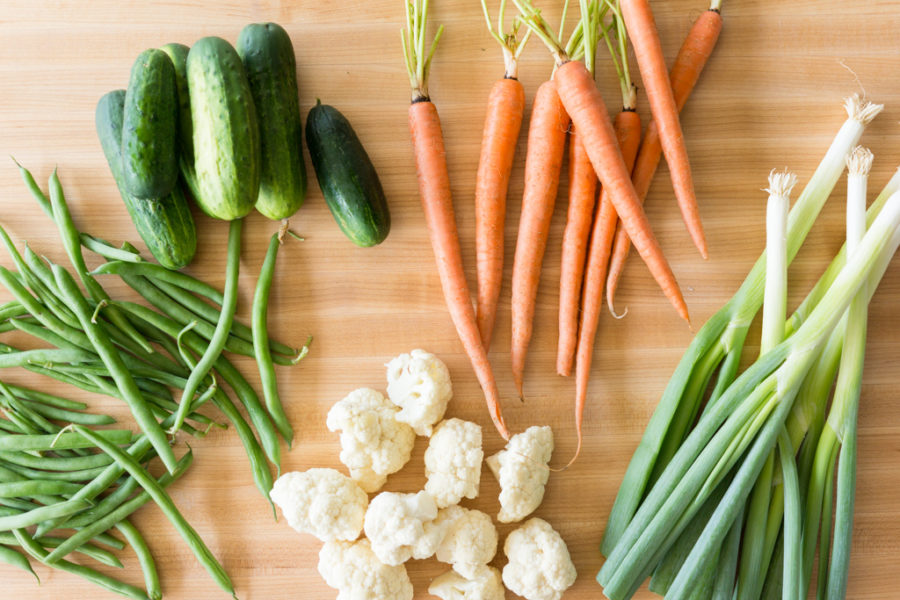 While this Refrigerator Vegetable Pickles recipe is pretty basic, it's one you may find yourself making again and again.
Preparing the Pickled Vegetables
There's not much to preparing the vegetables for these refrigerator pickles. The Trimmer is a great utility knife for cutting almost everything.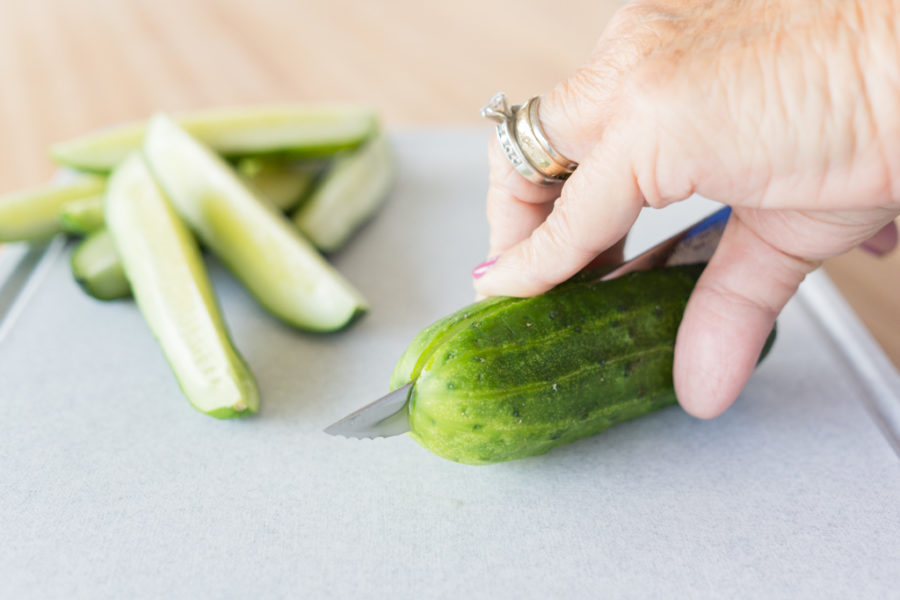 Another knife that you'll find useful for removing the cauliflower florets (or broccoli florets if you're adding them) is the Gourmet Prep Knife. The heftier blade and sharp point make it easy to remove them and cut them to the desired size.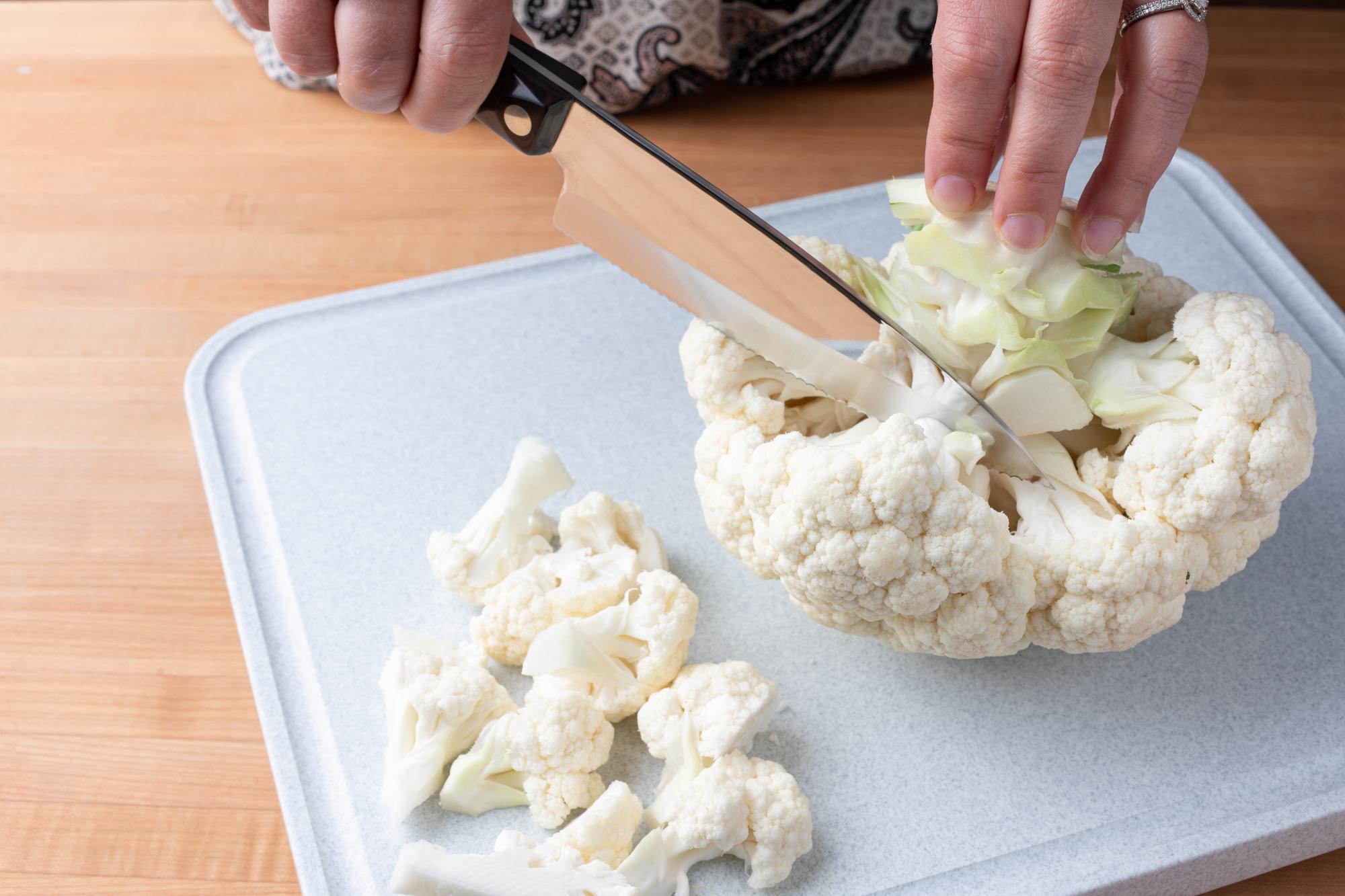 To help with knife selection, take a look at our Best Knives for Cutting Vegetables blog post for some guidance.
Things to Note
Be sure to buy Kirby or pickling cucumbers for this recipe. The waxy skin of regular cucumbers prevents them from absorbing the flavors in the brine. Local farmers markets are a good place to look.
If you can't find small carrots, buy regular-sized ones and cut them to fit the jar.
Feel free to experiment with other vegetables. What I provided below is just a guide. Other vegetables to consider pickling are asparagus, mushrooms, squash and radishes.
This recipe for Refrigerator Vegetable Pickles is quick and easy. The vegetables taste fresh and have just the right amount of garlic and dill. Serve them as an accompaniment at a backyard picnic or enjoy them as a snack.
Ingredients
Brine:
4 cups of water
10 cloves garlic, peeled
2 cups white vinegar
6 teaspoons kosher salt
Several sprigs of fresh dill
1 teaspoon dill seed
1 teaspoon celery seed
1 teaspoon mustard seed
1 teaspoon coriander seed
1 teaspoon black peppercorns
6 Kirby cucumbers or pickling cucumbers, quartered lengthwise
6 young spring carrots, peeled and cut in half lengthwise
1 handful large scallion pieces or green beans
A few pieces of cauliflower florets to tuck wherever they'll fit
4 small hot red chili peppers or 2 jalapeño peppers, seeded and thinly sliced
2 1-quart glass canning jars
Directions
Bring 4 cups water to a boil in a medium saucepan. Reduce the heat so the water simmers and add the garlic. Cook for 5 minutes. Add the vinegar and salt and then raise the heat and bring to a boil, stirring until the salt dissolves. Remove from the heat.
In two clear 1-quart jars, place a few sprigs of dill. Divide the seeds and peppercorns between the jars.
Using a Slotted Spoon, remove the garlic from the brine and place 5 cloves in each jar. Then pack the jars full of cucumbers, carrots, scallions or green beans, cauliflower and chilies. You want them to be tightly packed.
Bring the brine back to a boil, pour it over the vegetables to cover completely, let cool, then cover and refrigerate.
The pickles will taste good in just a few hours and even better after a couple of days. They'll also keep in the refrigerator for about three months.
Recommended Tools