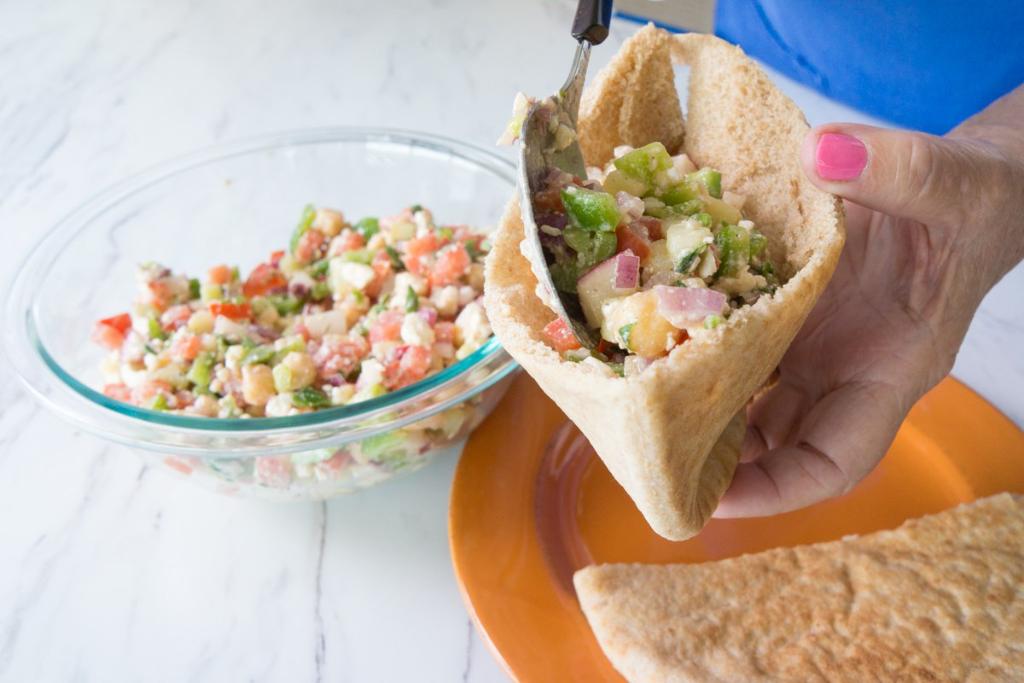 When we talked about upcoming recipes for the blog, it was suggested that we do something with radishes. What can you do with radishes besides eat them raw with a little salt? I learned that one from my husband who loves them. I, on the other hand, pick them out of salads and run the other way when I see them on or in any dish. Time for some research to find out what can be done with these little red orbs.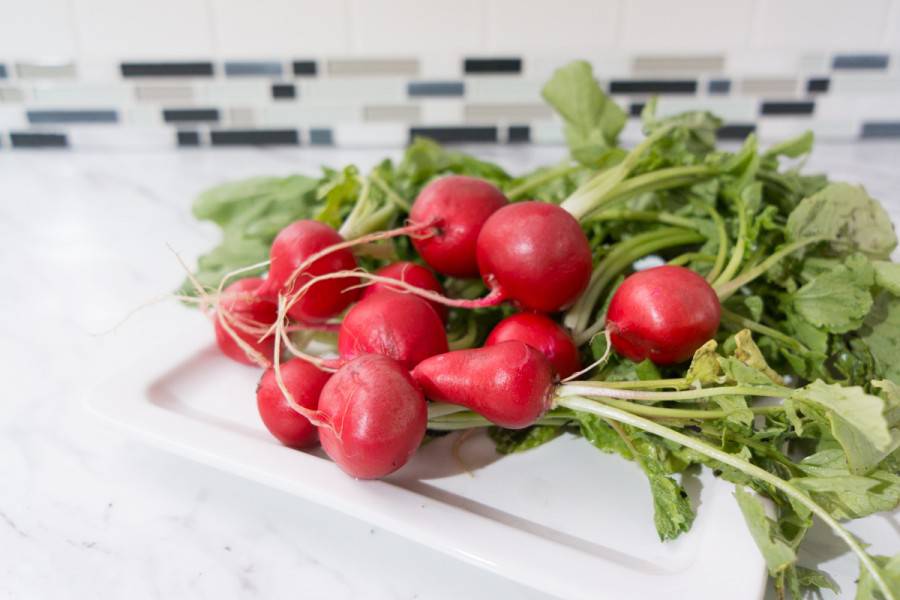 The first thing I discovered is they come in different colors; purple, white, yellow and, of course, red. Different varieties are grown at different times of the year. Those grown in the spring are milder than varieties grown in summer and fall and not all of them are round. They can also be elongated, sort of like a parsnip.
When buying, look for radishes that are plump and smooth with bright greens and few blemishes. Wash the radishes and dry, then store in the refrigerator for up to a week. They can be served raw in salads or sliced thin and used as a topping on buttered slices of a French baguette. They can be roasted, pan-seared, grilled or boiled. Cooking changes their flavor, making them milder.
Cutting radishes is pretty straightforward. Use a prep knife, like Cutco's 7" Santoku knife, to trim off the root and stem ends, and then just slice or dice, depending on what you're making.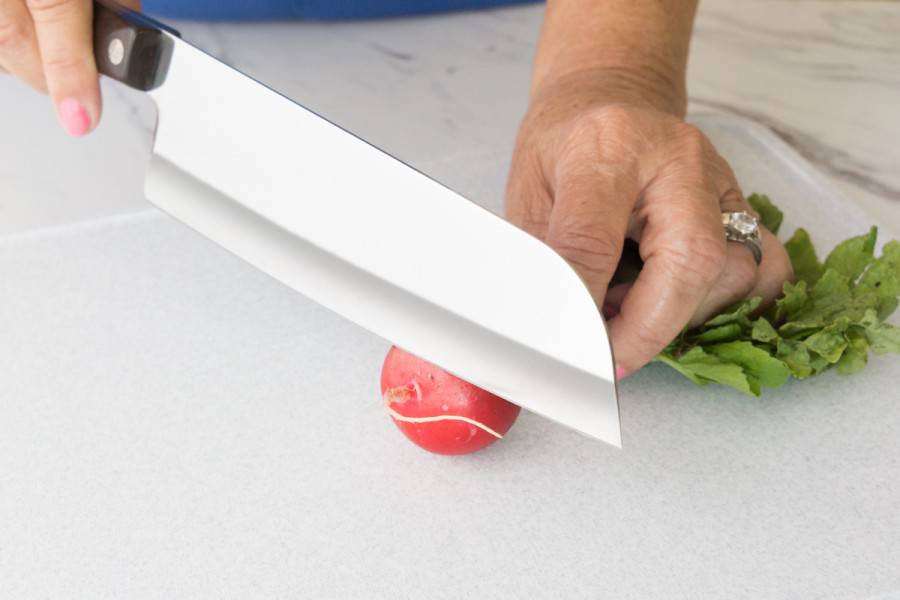 Radishes are also good for you. They can help sooth a sore throat, aid in digestion, relieve indigestion, aid in hydration, are low in calories and high in nutrients. There are less than 20 calories in a cup so they are a great way to add nutrients, fiber and flavor to your meals.
In an attempt to turn my dislike of radishes into a like, we prepared them a couple of ways. The first was in a Greek salad that combined the radishes with several other vegetables, a red wine dressing and feta cheese. The salad was stuffed into wheat pita bread and I actually liked it. This salad would also be good served on a lettuce leaf or used in a lettuce wrap.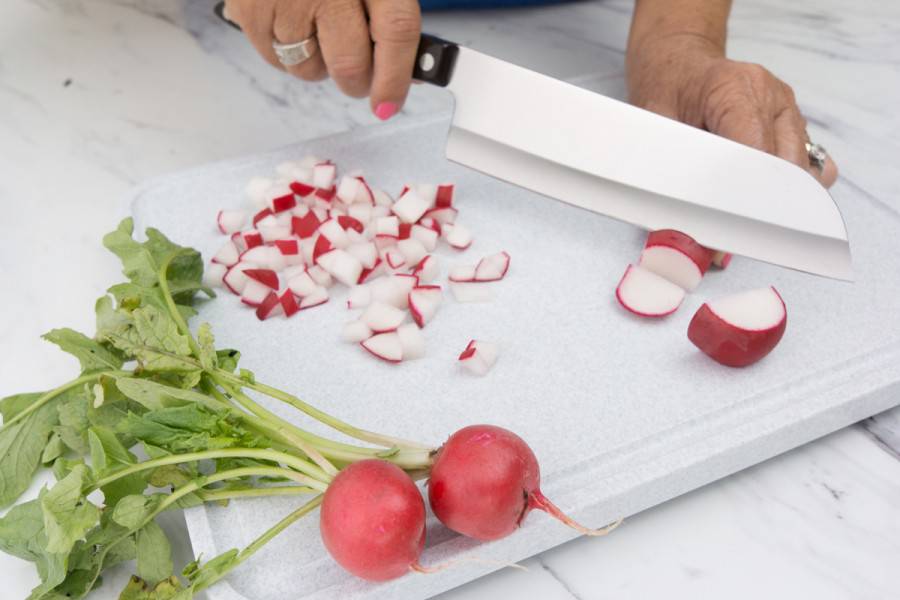 We also tried grilling sliced radishes in a foil pack with minced garlic and butter. Grilling completely changed the flavor. They lost their peppery taste and became very mild. Although tasty, we found them to be a little too soft. We think they would be better if they were sliced thicker or left whole and grilled for a shorter time so they still had a little crunch.
Although I'm not completely sold yet, I have to admit both dishes were much better than I thought they would be. So if you're a "disliker" (is that a word?) like me, give them a try. You might be pleasantly surprised.
Originally published June 25, 2015.
Ingredients
3 tablespoons extra-virgin olive oil
1 tablespoon red wine vinegar
Salt and pepper to taste
1 1/4 cups chopped, seeded plum or cherry tomatoes
1 cup diced seeded peeled cucumber
1 cup chopped green bell pepper
2/3 cup chopped red onion
1/2 cup chopped radishes
1/2 cup chickpeas
1/2 cup chopped fresh Italian parsley
1 cup crumbled feta cheese (about 4 1/2 ounces)
4 8-inch-diameter whole wheat pita breads halved
Directions
Whisk olive oil and red wine vinegar in large bowl. Season with salt and pepper. Mix tomatoes, cucumber, bell pepper, red onion, radishes, chickpeas and parsley into dressing. Stir in feta cheese. Cover and chill. Salad can be made 2 days ahead.
To serve, fill pita halves with the salad.
Recommended Tools