How to Make a Radish Rose Garnish
1290 days ago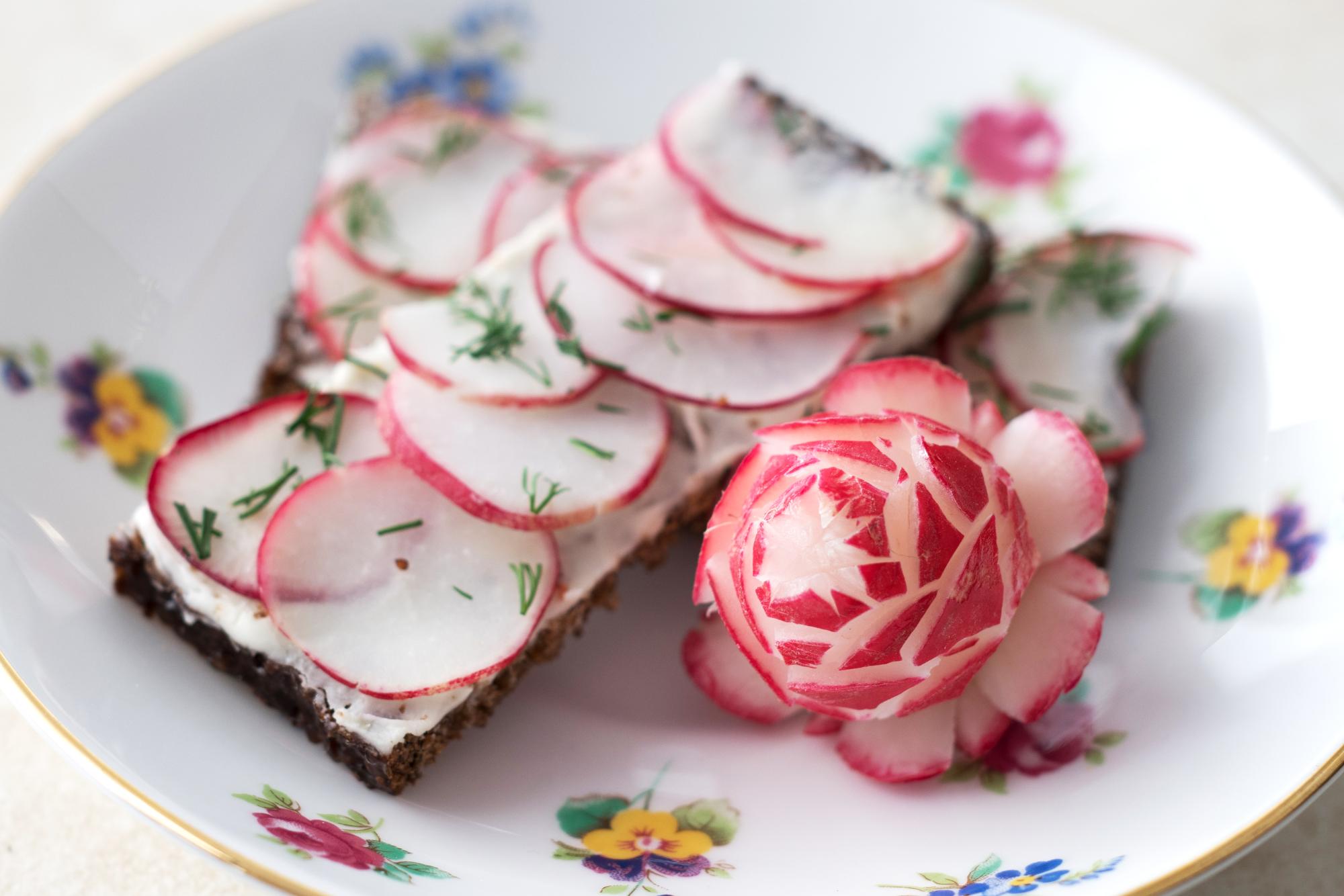 It's time to play with your food! Try your hand at making this easy radish garnish. It is simple to make, but everyone will think it took hours. Learn how to make a radish rose and you'll be sure to impress everyone with your edible art.
There's something fun about taking a common food item and making a few well-placed cuts to create food art. The key to success is using a sharp paring knife, like the 2-3/4" Bird's Beak Paring Knife. The knife's curved blade is easy to maneuver and helps with the intricate cutting.
Be sure to have a big bowl of ice water on hand. After making the cuts, the radishes are tossed into the water to allow the "petals" to open up a bit.
Use these cute garnishes as a decoration or as food art on a crudité platter. Either way, you're sure to raise some eyebrows for your creativity.
I'm a no fuss kind of girl, so if I can learn How to Make a Radish Rose Garnish, so can you.

---
How to Make a Radish Rose Garnish
Before you start: Wash and dry the radishes.
Using a 2-3/4" Bird's Beak Paring Knife, remove just the root of the radish by making a small slice at its base.
Use the knife to notch out a small slice on the opposite end of the radish (the stem end); rotate the radish and make another notch perpendicular to the first.
At the base of the radish, starting about 2/3 of the way up, make a thin slice down, but not through the root. Rotate the radish and repeat until you've made slices all the way around.
Move up the radish and make similar slices in an offset pattern from the base slices. Repeat.
Place the cut rose into ice water to allow the radish "petals" to open up.