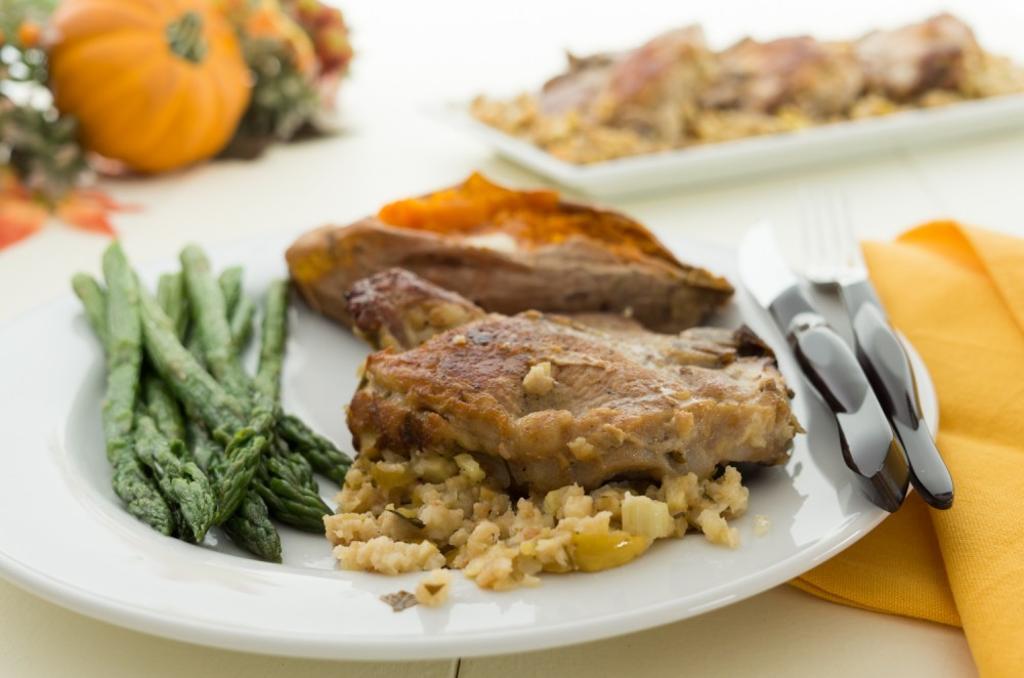 It's time to say goodbye to summer and hello to fall. I am so glad I live in a part of the country where we have all four seasons. Fall is probably my favorite. I spent last weekend decorating my home in fall colors and decor. I so enjoy the vibrant colors of the trees, fall mums, the crisp, cool air, the wonderful harvest of fall fruits and vegetables and the return of comfort foods.
This is a great time of year to cook and bake and I love doing both although I particularly enjoy baking. Especially breads, muffins, pies and cookies using pumpkins and apples. However as I was deciding what I would prepare this week, I came across several recipes using apples and other ingredients to stuff pork chops and chicken breasts. So instead of baking, I decided to stuff some pork chops. The result is a sweet and savory main dish. You can also add raisins or cranberries to the stuffing and use apples that are more tart than sweet.
Enjoy!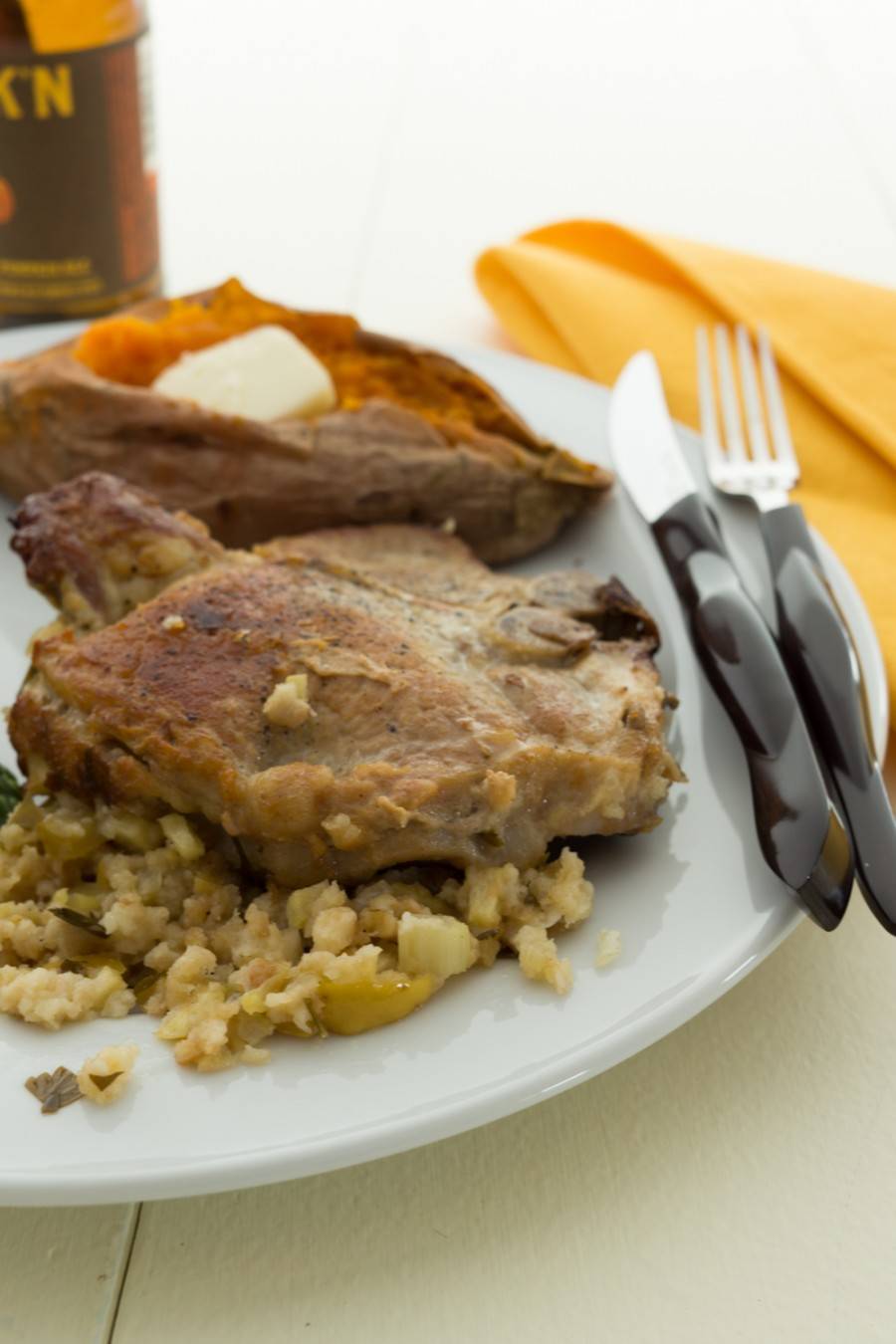 Ingredients
1 tablespoon chopped onion
1/2 cup butter, melted
3 cups fresh bread crumbs
2 cups chopped apples (suggestions: Golden Delicious, Empire, Jonagold)
1/4 cup chopped celery
2 teaspoons chopped fresh parsley
1/4 teaspoon salt
6 1 1/4-inch thick pork chops (can be bone-in or boneless)
Salt and pepper
1 tablespoon vegetable oil
Directions
Preheat oven to 350°
Mix onion, butter, bread crumbs, apples, celery, parsley and salt together in a bowl. With a Boning Knife, cut a large pocket in each pork chop.
Season chops inside and out with salt and pepper. Spoon stuffing mix loosely into each pocket.
Heat the oil in a skillet and brown the chops on both sides. Once browned, place them in a 13 x 9 ungreased baking dish and cover with aluminum foil. Bake for 30 minutes, remove the foil and bake for an additional 30 minutes or until juices run clear. Any juices in the pan can be spooned over the chops when serving.
Recommended Tools