Pomegranate, Black Bean and Avocado Salsa Fresca
2006 days ago
Skip to recipe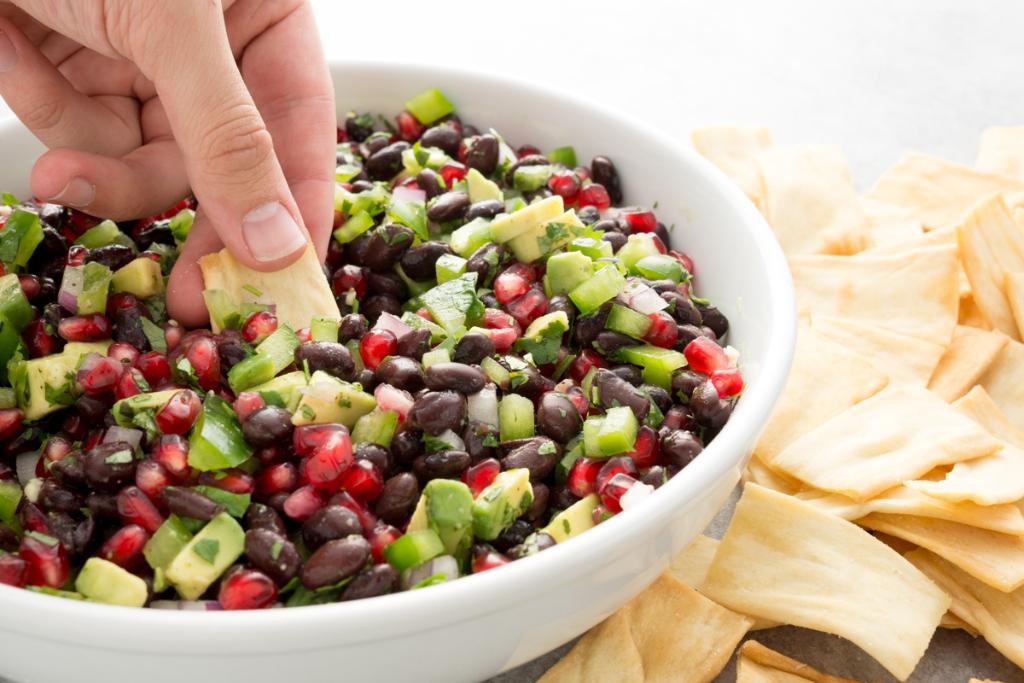 With all of the heavy eating during the holidays, I sometimes just crave something fresh, light and flavorful. I tend to prepare a lot of appetizers and if I can find one that is moderately healthy to bring to a party, I know I have a good option to snack on throughout the evening. This is an easy appetizer that's healthy and a home run.
The pomegranate has always been a favorite fruit of mine, a super fruit that is full of antioxidants and has a slightly tart taste. This Pomegranate, Black Bean and Avocado Salsa Fresca really packs a punch, and is so flavorful. It also looks quite festive when served in a white bowl with all the red and green colors just waiting to be scooped.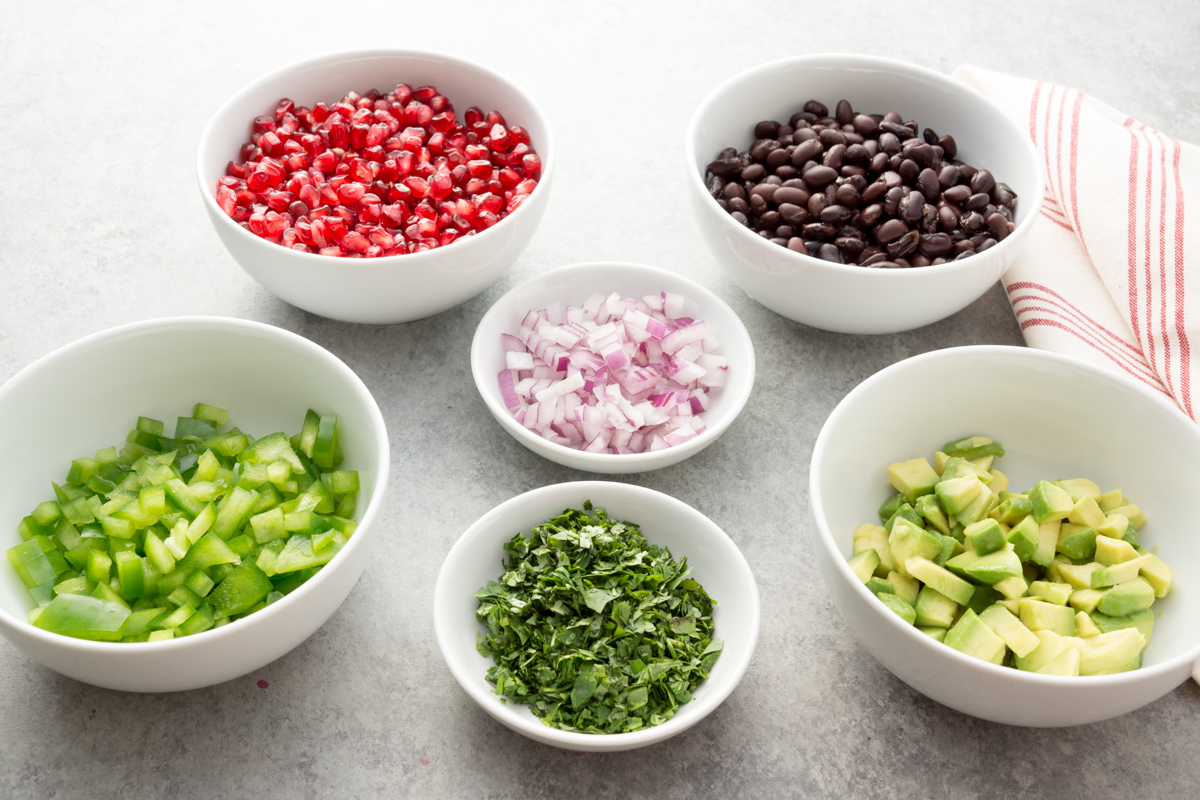 How To Cut A Pomegranate
The key to cutting a pomegranate is making sure that you don't cut into the arils (seeds), which hold all of the juice. I used our new 4" Gourmet Paring Knife, which was the perfect tool for the job. I started by cutting the flower stem off of the pomegranate.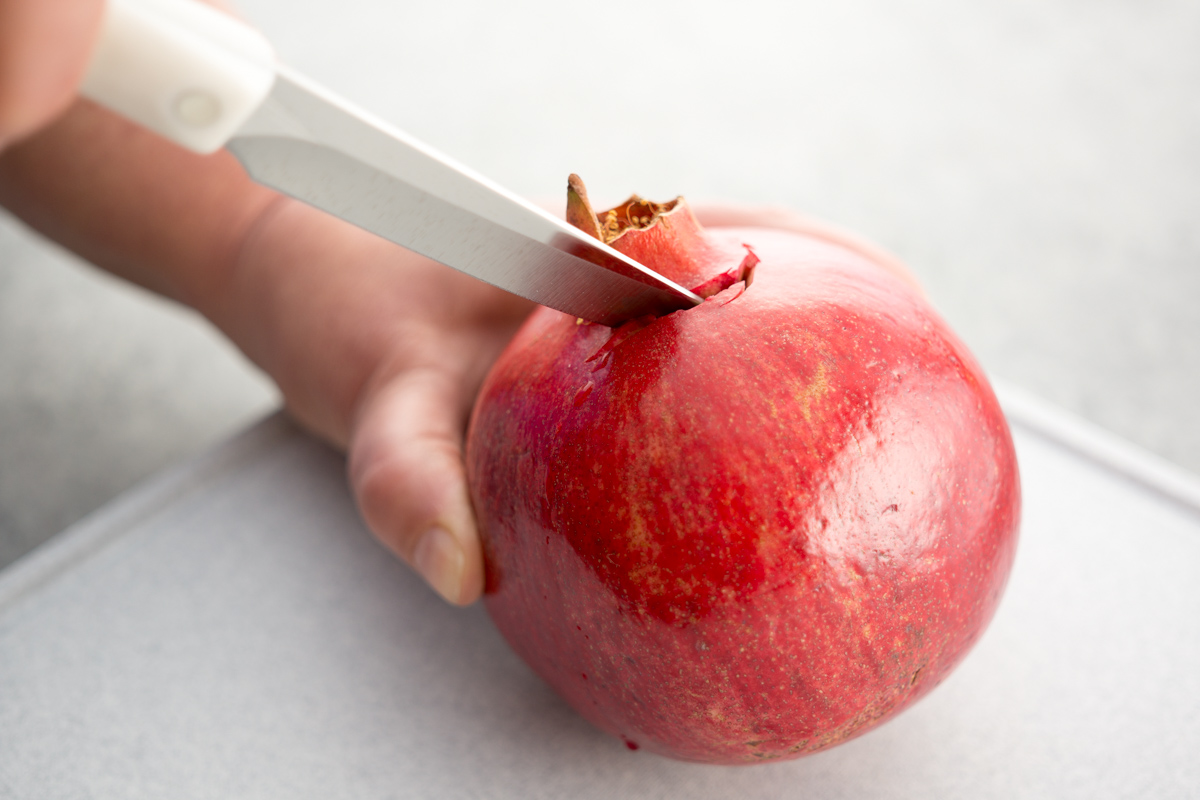 I then scored the fruit along the ridges/ribs (the wider part of the fruit). You'll want to cut through the red rind and most of the white pith, starting from the top of the flower area to the bottom of the stem.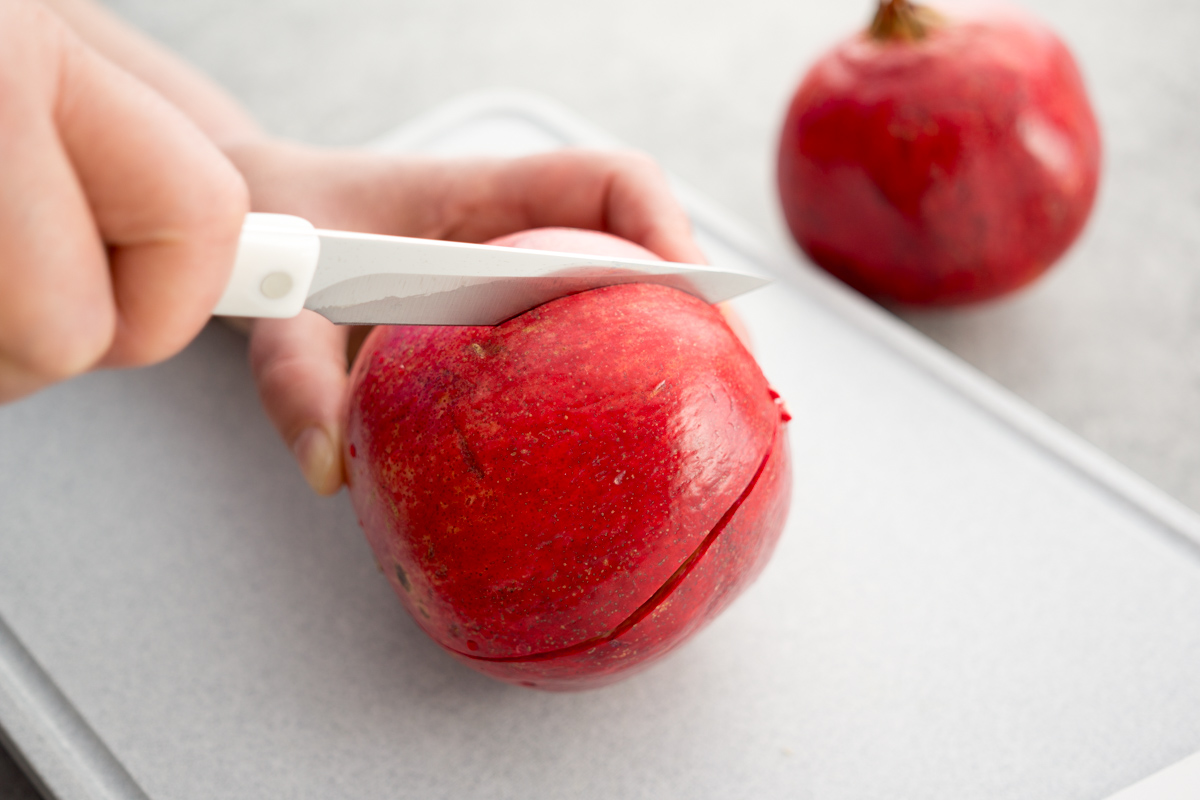 Then you just pull the pieces apart using your fingers.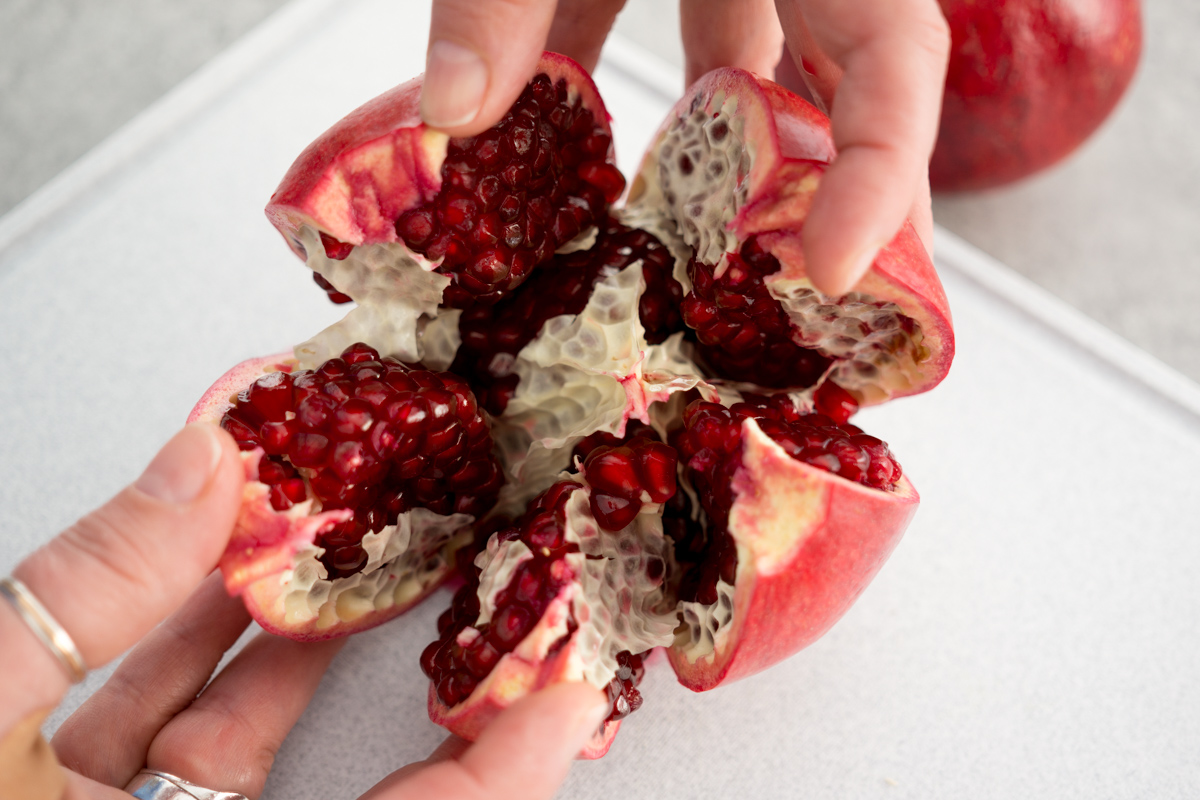 Prepare a bowl of water, hold each section of pomegranate over or in the water and gently push out the seeds with your fingers. The seeds will sink to the bottom of the bowl, while the pith will float to the top.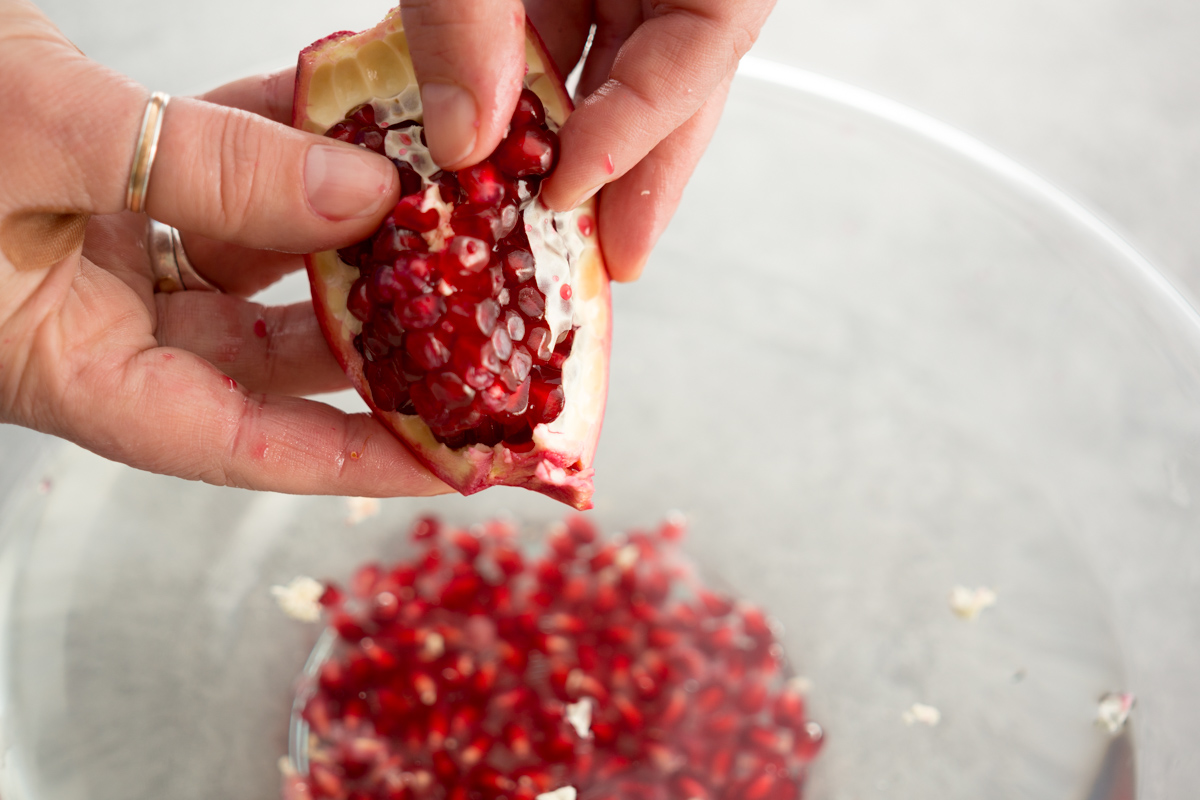 Scoop out the pith, drain the water and you have whole pomegranate arils ready to be mixed into your salsa fresca.
Learn another way to easily remove pomegranate seeds

using Cutco's Ice Cream Scoop
Ingredients
2 cups pomegranate arils (seeds)
1 (15-ounce) can black beans, rinsed and drained
1 small green pepper, chopped
1/4 cup red onion, chopped
1/8 cup cilantro, chopped
1 large avocado, chopped
2 tablespoons fresh lime juice
Salt and freshly ground black pepper, to taste
Pita Chips, for serving
Directions
In a large bowl, combine the pomegranate arils, black beans, green pepper, red onion, cilantro, avocado, lime juice, salt and pepper. Mix together gently. Place in a serving bowl and serve with pita chips. Best served on the day it is made.
Recommended Tools