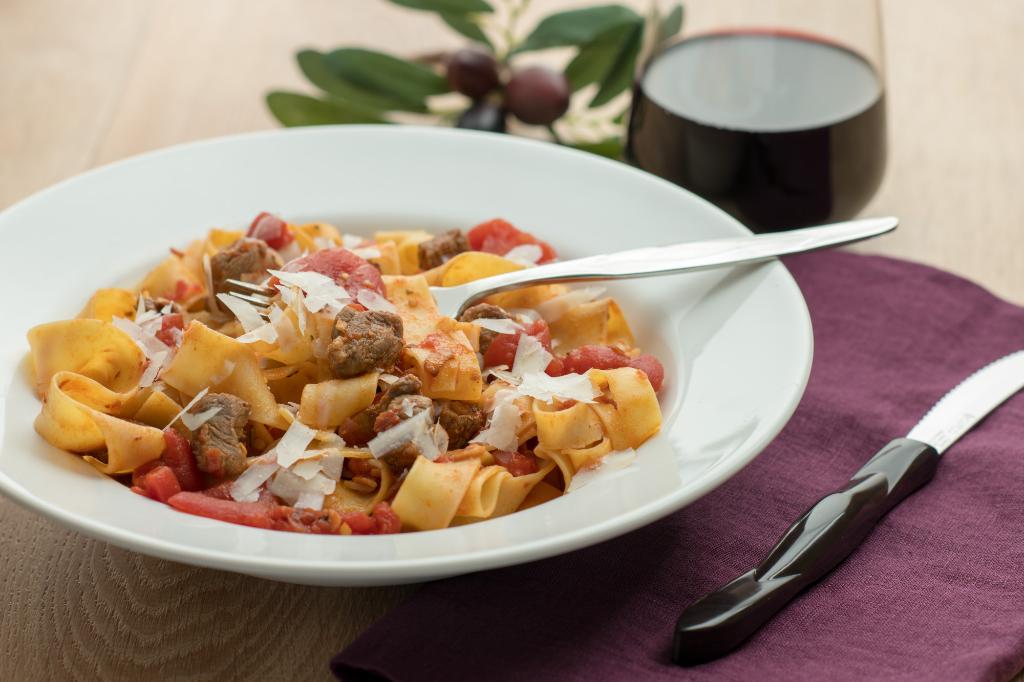 Think you don't like anything but Italian sausage in your pasta dishes? Yeah, me too – until I found this recipe.
This Pasta with Lamb is so easy to make. It only requires two pans and is Tuesday-night-hurry-up dinner fast. If lamb is not available, this recipe can be made with chicken or pork, just make sure to cook the meat until it is no longer pink. Yum!
Pancetta adds a nice savory flavor to this dish. To chop it, use a 5" Petite Santoku knife. You can also use that knife to chop the rosemary and tomatoes.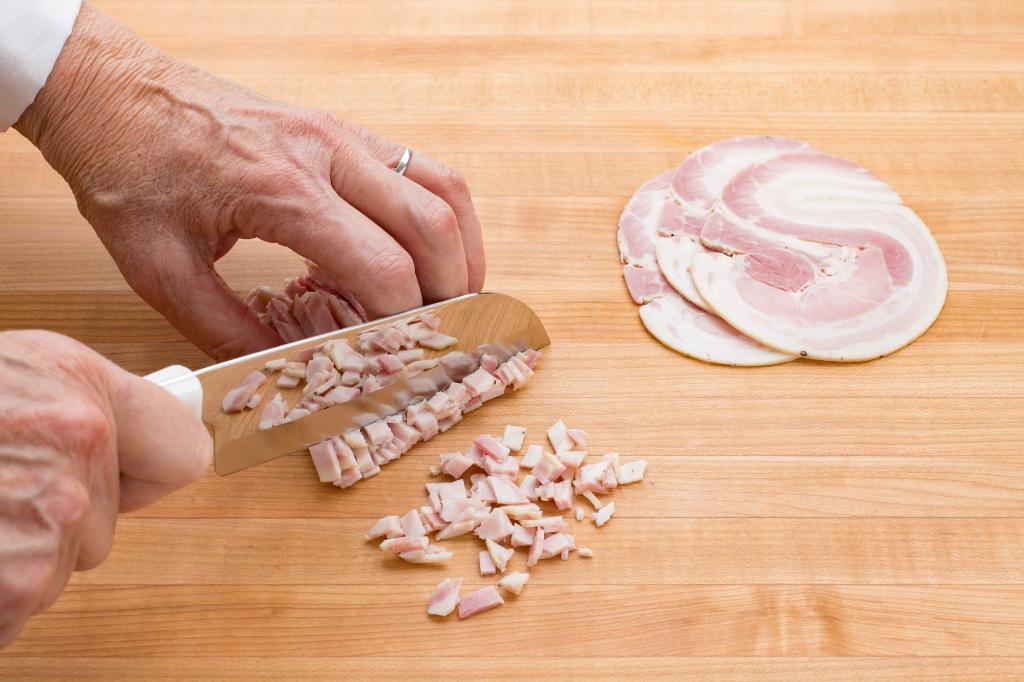 For slicing the lamb, a sharp 6-3/4" Petite Carver will make smooth cuts.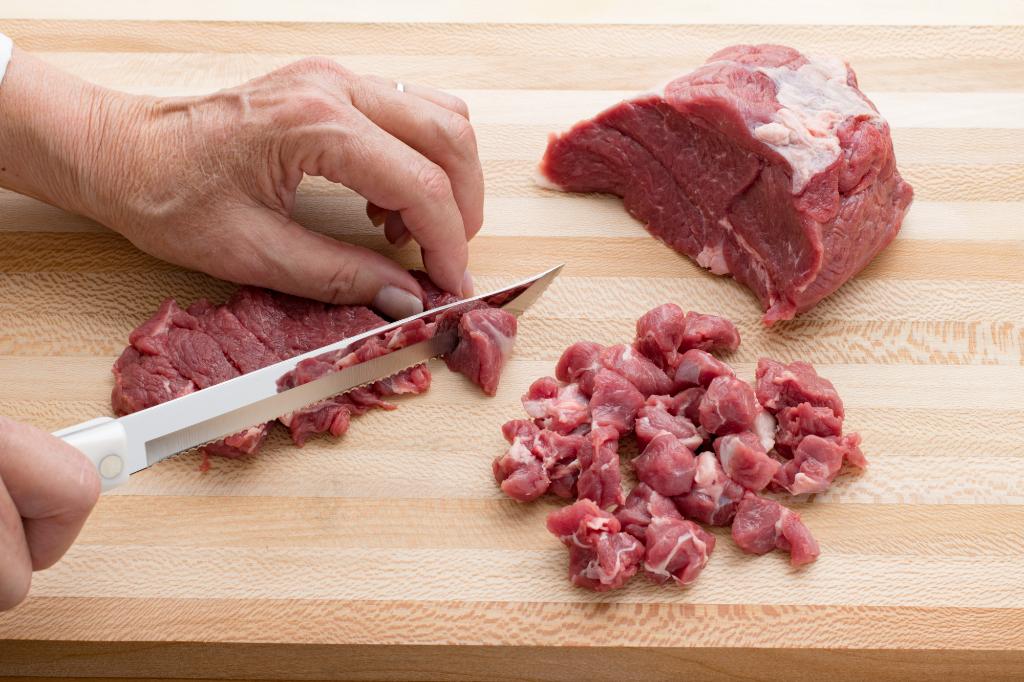 Ingredients
1 tablespoon extra-virgin olive oil
1/4 cup chopped onion
2 ounces thinly sliced pancetta, finely chopped
1 tablespoon chopped rosemary
1/2 pound boneless lamb, cut into 1/2-inch dice
Coarse salt
Freshly ground pepper
1/2 cup dry white wine
One 28-ounce can Italian plum tomatoes, coarsely chopped, with their juices
1 pound pappardelle or tagliatelle
1/3 cup freshly grated Pecorino Romano cheese, plus more for serving
Directions
Put the oil and onion in a large skillet and cook over moderately high heat, stirring frequently, until the onion is pale gold. Add the pancetta and rosemary and cook, stirring occasionally, until the pancetta fat is rendered; the pancetta should remain soft. Season the diced lamb with salt and pepper, add to the pan and cook until browned, about 5 minutes, stirring occasionally. Add the wine to deglaze pan and simmer until evaporated, up to 10 minutes. Add the tomatoes and simmer, occasionally stirring , until sauce reduces by 3/4, about 15 minutes.
Meanwhile, fill a large pot with 4 quarts of water and bring to a boil. Add 1 1/2 tablespoons of coarse salt, cover and return to a boil.
Prepare pasta according to package directions.
Drain the pasta and transfer it to a bowl. Add lamb mixture, toss and top with grated cheese. Pass additional cheese at the table.
Recommended Tools