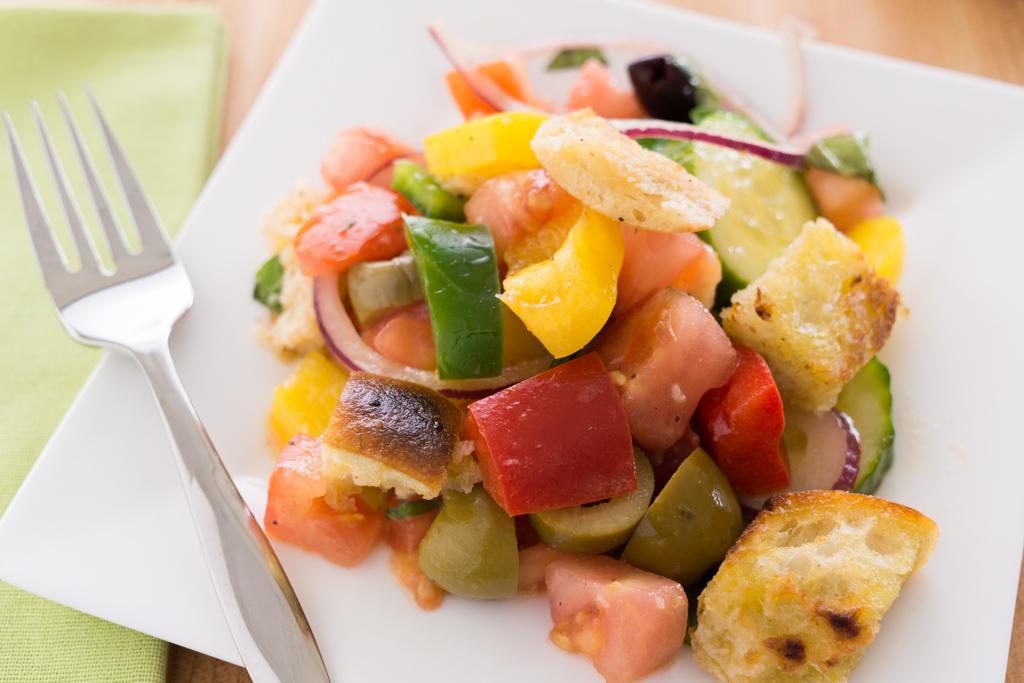 Want to have something light, tasty and satisfying on a hot summer day? Try panzanella. This bread-based Tuscan salad combines crusty, toasted bread cubes, lots of fresh veggies and a white vinegar dressing. The recipe we made is a true panzanella and contains no meat or fish. However, you could add some grilled chicken or albacore tuna if you're so inclined.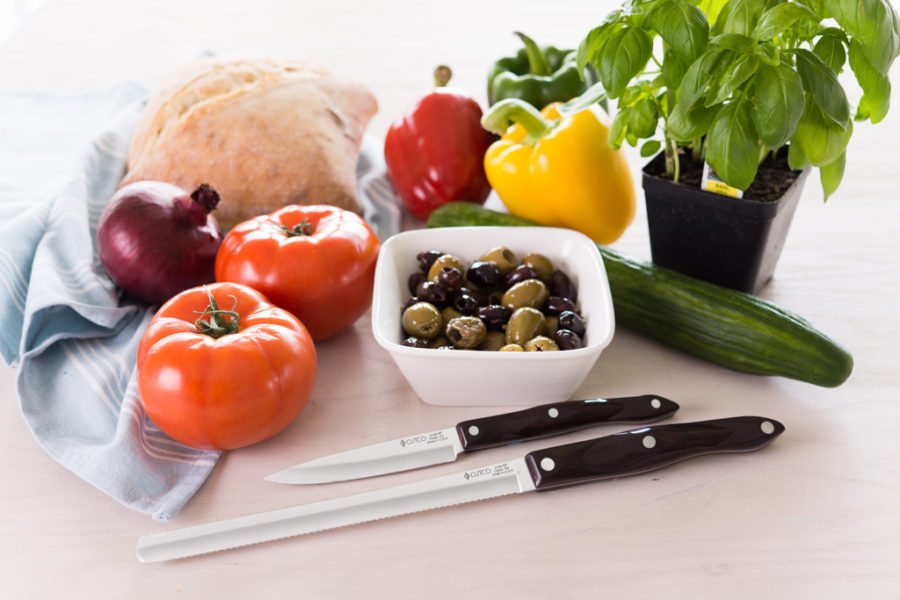 This is a great recipe for prepping ahead. Using a 7-3/4" Petite Slicer, cut the bread into cubes and store in a plastic bag. Chop the peppers; slice the cucumber and onion and store each in individual containers or bags in the fridge. Make the dressing and refrigerate. Before serving, toast the bread cubes; chop the tomatoes and fresh basil. Toss everything together in a large bowl and you'll be ready to enjoy this refreshing salad in no time.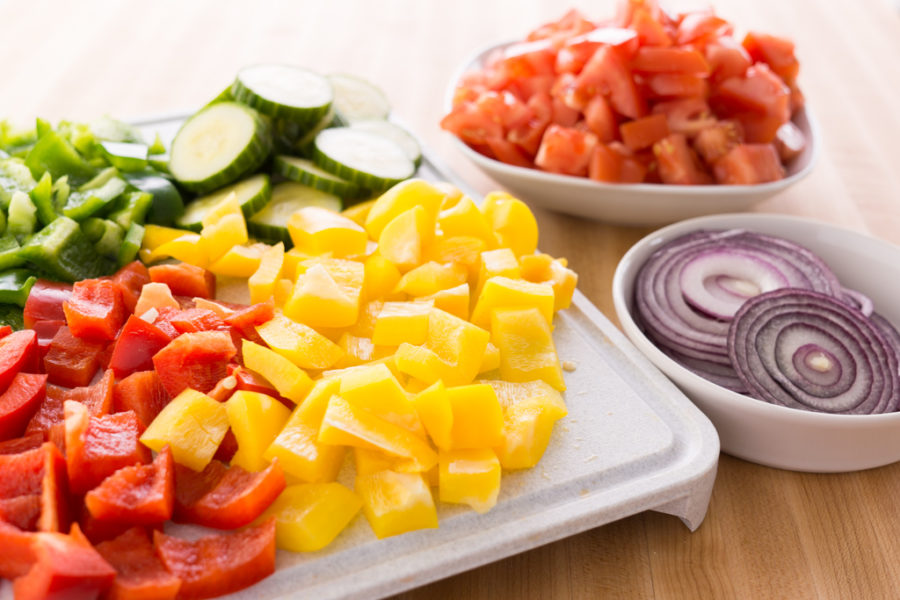 Ingredients
Salad
3 tablespoons olive oil
1 small French bread or ciabatta bread, cut into 1-inch cubes (about 6 cups)
1 teaspoon kosher salt
2 large tomatoes, coarsely chopped
1 seedless cucumber, unpeeled, cut into 1/2-inch thick slices
1 red bell pepper, seeded and cut into 1-inch cubes
1 yellow bell pepper, seeded and cut into 1-inch cubes
1 green bell pepper, seeded and cut into 1-inch cubes
1/2 medium red onion, thinly sliced
1/2 cup chopped fresh basil
3 tablespoons capers, rinsed and drained
1/4 cup grated Parmesan cheese
1 cup mixed pitted olives (suggest Kalamata, green, black, stuffed green)
Dressing
1 teaspoon minced garlic
1/2 teaspoon Dijon mustard
3 tablespoons Champagne or white wine vinegar
1/2 cup olive oil
1/2 teaspoon kosher salt
1/4 teaspoon freshly ground black pepper
Directions
Whisk ingredients for the dressing together in a small bowl. Can be made ahead and refrigerated until ready to use.
To begin the salad. Heat the olive oil in a large sauté pan or skillet. Add the bread cubes and salt and cook over low heat, stirring frequently, for 8 – 10 minutes or until nicely browned. Add more oil if needed.
Mix the salad ingredients in a large bowl, add the toasted bread cubes and toss with the vinaigrette. Season with salt and pepper. Allow to sit for about 30 minutes before serving for flavors to blend.
Recommended Tools