Overnight Cranberry and Orange French Toast Bake
2280 days ago
Skip to recipe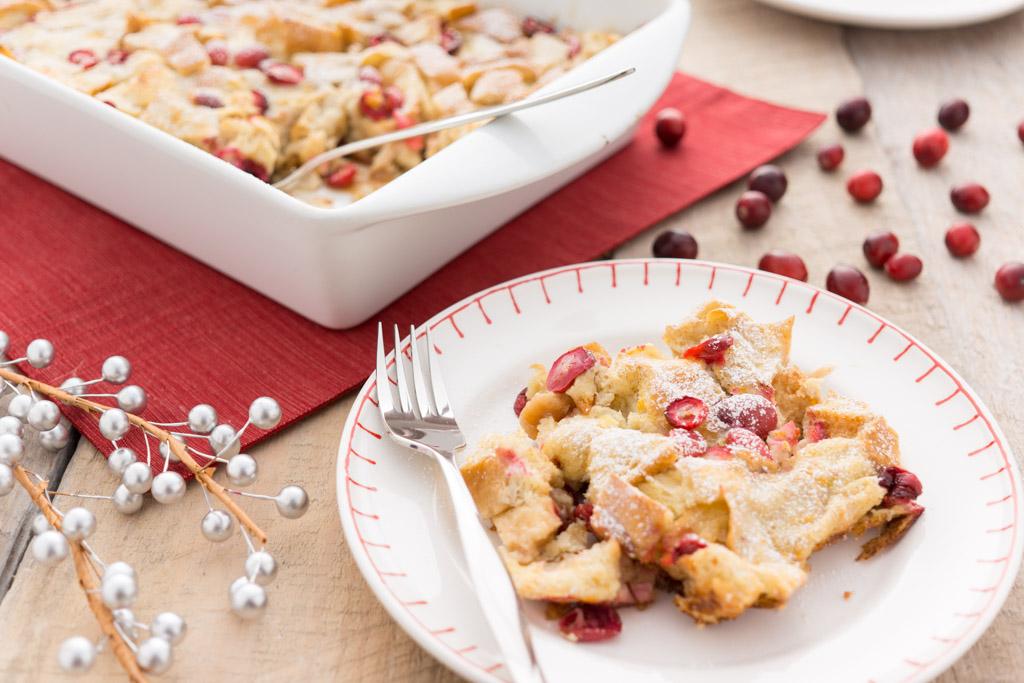 The holidays are coming and many of us will be opening our homes to family and friends. There will be those who will stay for just a few hours and others who will stay over for a night or two or maybe more.
In my family, we enjoy eating a leisurely breakfast a little later in the morning (more like brunch) and sitting around the table talking and catching up. I like to serve a breakfast that everyone can sit down and eat at the same time.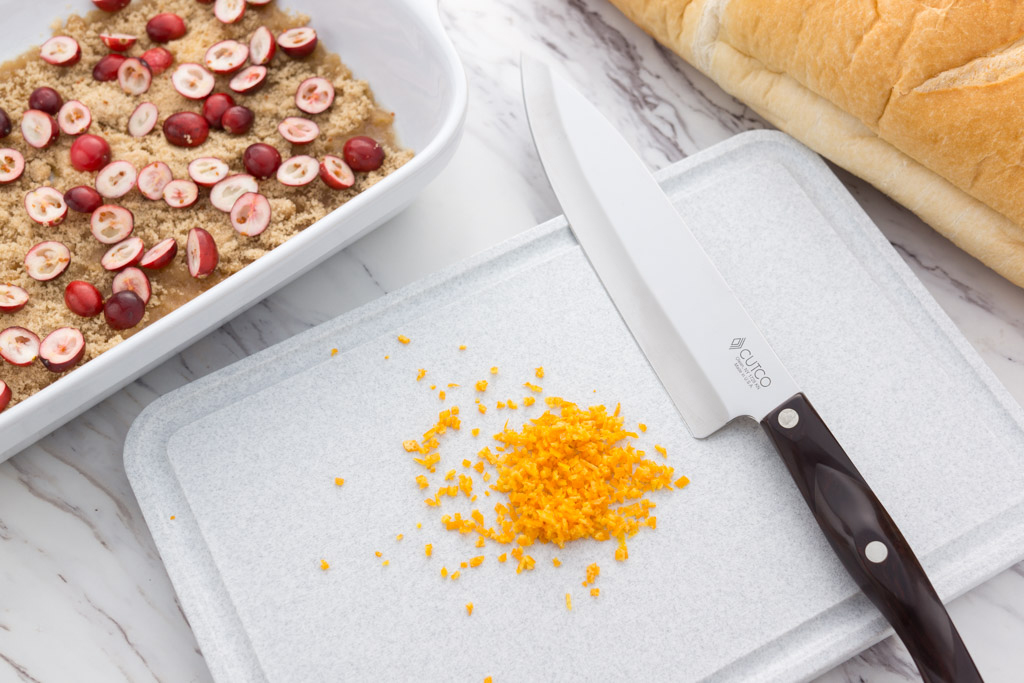 You can put this French toast bake together in minutes, pop it in the refrigerator overnight and bake it in the morning. While it's baking, you can cook some breakfast sausage or bacon to serve with it. Add some juices and coffee and you have a lovely breakfast that everyone can enjoy.
Knife Tip: This recipe calls for orange zest. Learn how to zest without a zester, using a Vegetable Peeler and Chef Knife.
Overnight Cranberry and Orange French Toast Bake
Print Recipe
Ingredients
1/4 cup butter, melted
1 cup light brown sugar
1 cup fresh cranberries, halved and divided.
1 (1 pound) loaf French or Italian bread, cut in 1-inch cubes
2 cups milk (whole or 2%)
6 eggs, lightly beaten
1 tablespoon orange zest
1 teaspoon vanilla extract
1/2 teaspoon cinnamon
1/2 teaspoon orange extract
Powdered sugar
Directions
Pour the melted butter in the bottom of a 9 x 13 baking pan. Sprinkle the brown sugar evenly over the butter. Sprinkle 1/2 cup of the cranberries over the brown sugar. Add the cubed bread. Sprinkle the remaining 1/2 cup cranberries over the top.
Combine the milk, eggs, orange zest, vanilla and orange extracts and cinnamon in a large bowl. Beat lightly to combine. Pour the mixture over the top of the bread and press the bread down into the liquid to make sure all the bread is soaked. Cover the dish with foil and refrigerate at least 8 hours.
Remove the dish from the refrigerator 30 minutes before baking. Preheat the oven to 375°F. Bake the casserole with foil on for 30 minutes. Remove the foil and bake until top is browned and a tester inserted in the center comes out clean, approximately another 15 – 20 minutes.
Let the casserole rest for 10 minutes before serving. Serve dusted with powdered sugar.
Recommended Tools