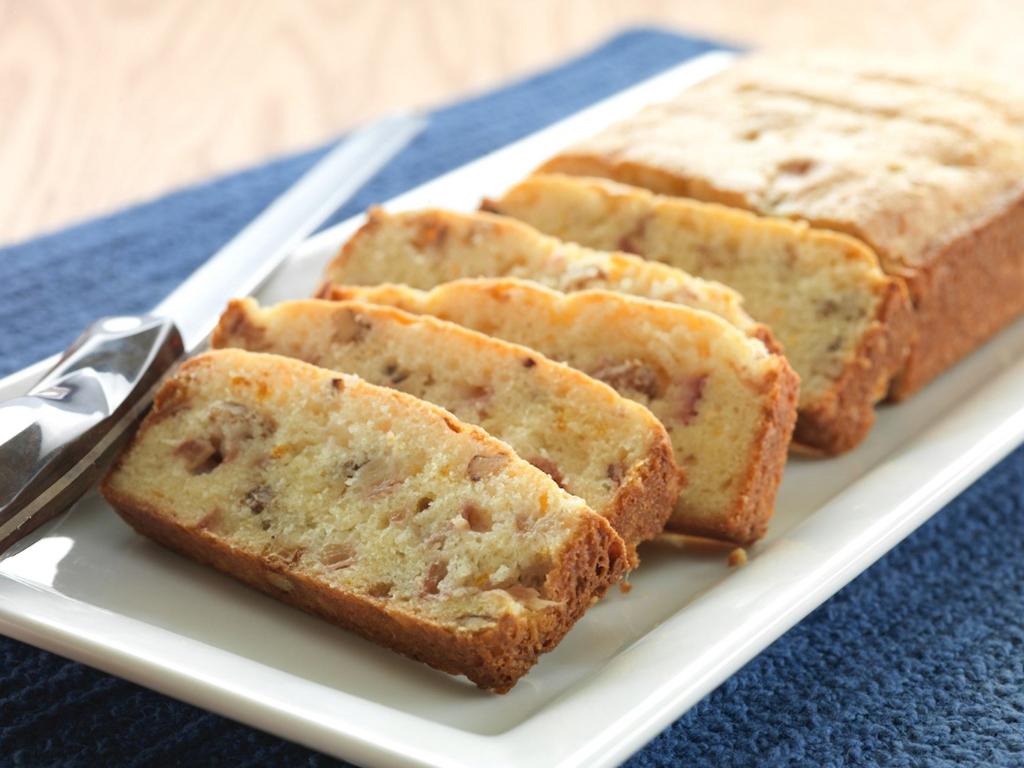 Believe it or not, after many years of cooking, this is my first experience cooking with rhubarb. I vaguely remember biting into these tart stalks as a child (probably on a dare) and puckering my face into what had to be a very unattractive look.
Rhubarb is the base in many delicious recipes including sauces, breads, crisps, cobblers, jams and pies. Check out your local farmers market or grocery store, buy some stalks and try one or two recipes.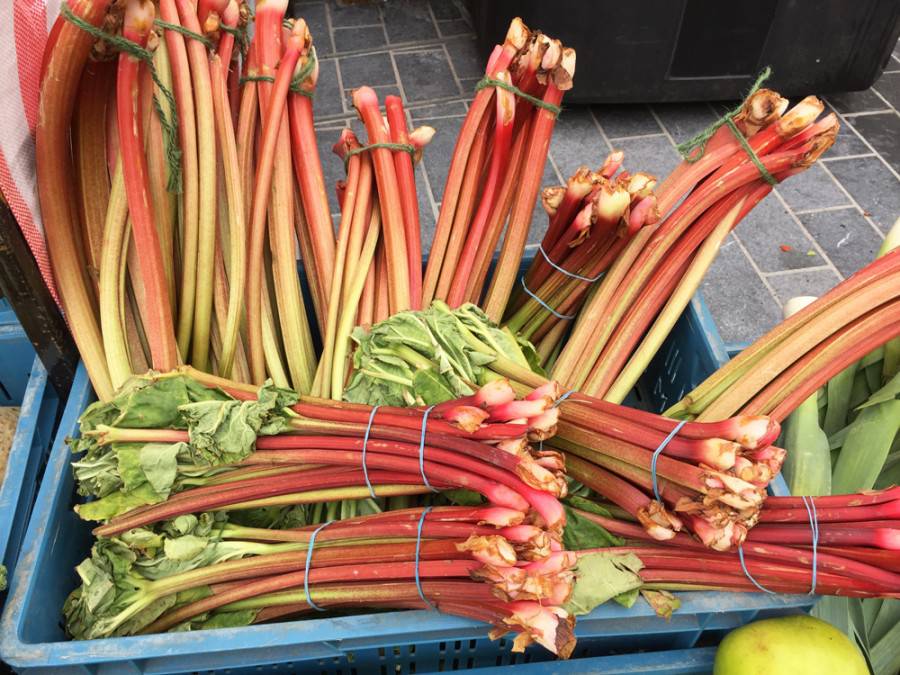 If you haven't tried rhubarb in the past, I think you'll be pleasantly surprised how good it is.
Prep Time: 15 minutes

Bake Time: 40 minutes

Makes 1 loaf
Ingredients
Bread:
1/4 cup butter, softened
1/3 cup sugar
1 egg
1 teaspoon grated orange peel
1/2 teaspoon vanilla extract
3/4 cup all-purpose flour
1/4 teaspoon baking powder
1/4 teaspoon cream of tartar
1/8 teaspoon baking soda
1/8 teaspoon salt
1/4 cup sour cream
1 cup diced fresh rhubarb
1/4 cup chopped walnuts
Orange Glaze (optional):
1 cup confectioner's sugar
1/4 teaspoon grated orange zest
1 tablespoon fresh squeezed orange juice, or as needed
Directions
Cream butter and sugar in a large bowl until light and fluffy. Beat in egg, orange peel and vanilla. In a separate bowl, combine the flour, baking powder, cream of tartar, baking soda and salt. Add to the cream mixture, alternating with the sour cream. Fold in the rhubarb and walnuts.
Pour into an 8" loaf pan coated with cooking spray. Bake at 350°F 40-45 minutes or until a toothpick inserted in the middle of the bread comes out clean. Cool for 10 minutes in the pan, remove and place on a wire rack to cool completely.
Drizzle glaze over the top (optional).