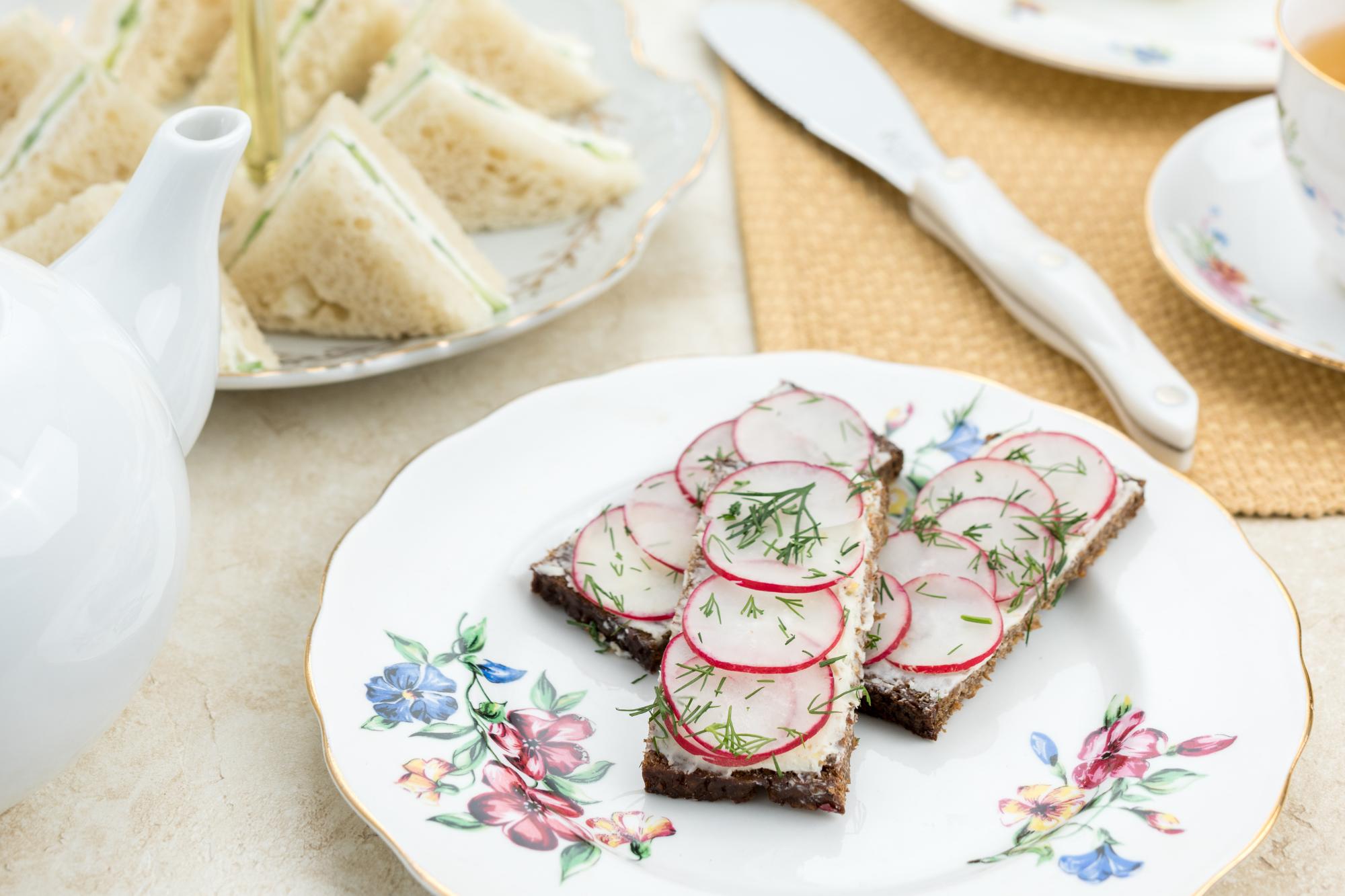 Little tea sandwiches are perfect for a formal tea party, but they are also great for lunch or as appetizers.
Butter, lemon and salt make a wonderful accompaniment to radishes for these Open-Faced Radish Sandwiches.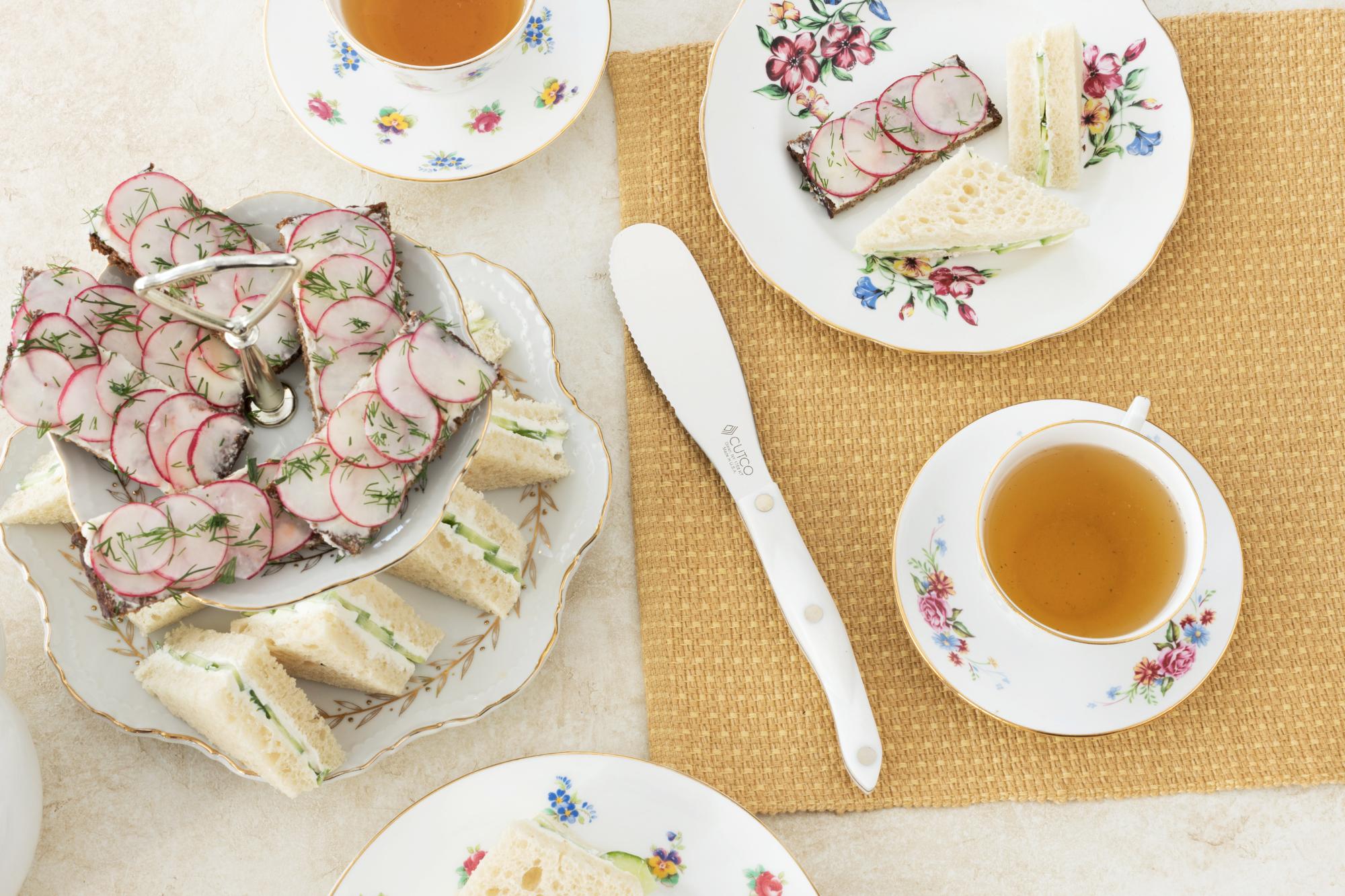 As an alternative to the regular-sized bread the recipe specifies, you can use party rye or pumpernickel. The small squares don't need any cutting to be the perfect size for a tea sandwich. However, if you are slicing your own bread, the 7-3/4" Petite Slicer is ideal for making smooth, uniform slices.
A sharp knife like the Santoku-Style 3" Paring Knife is critical to slicing the thin, even slices of radish that top these sandwiches.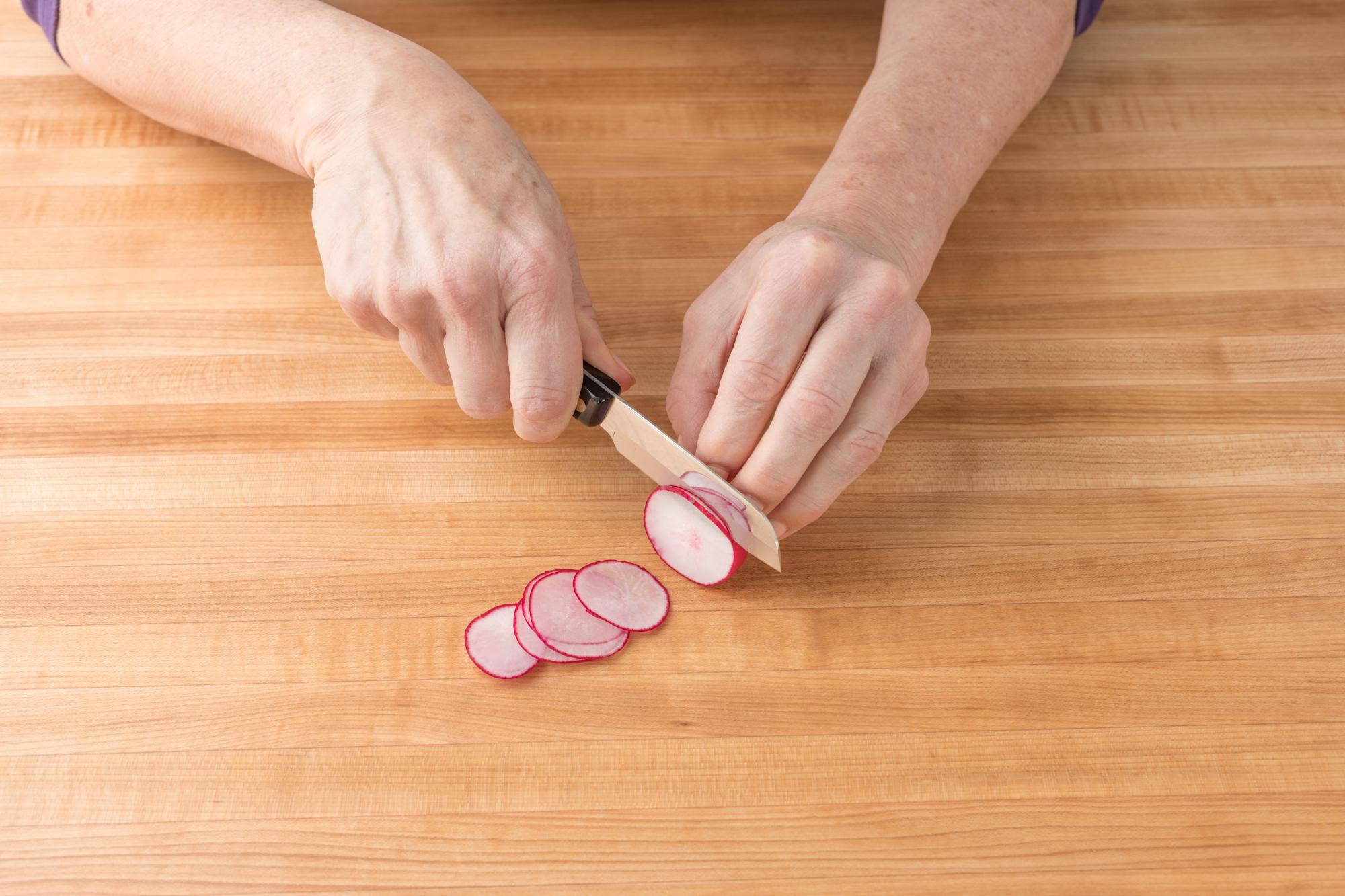 For spreading a thin, even layer of the butter mixture on the bread and then cutting it, there's nothing better than the wide, flexible and sharp blade of Cutco's Spatula Spreader.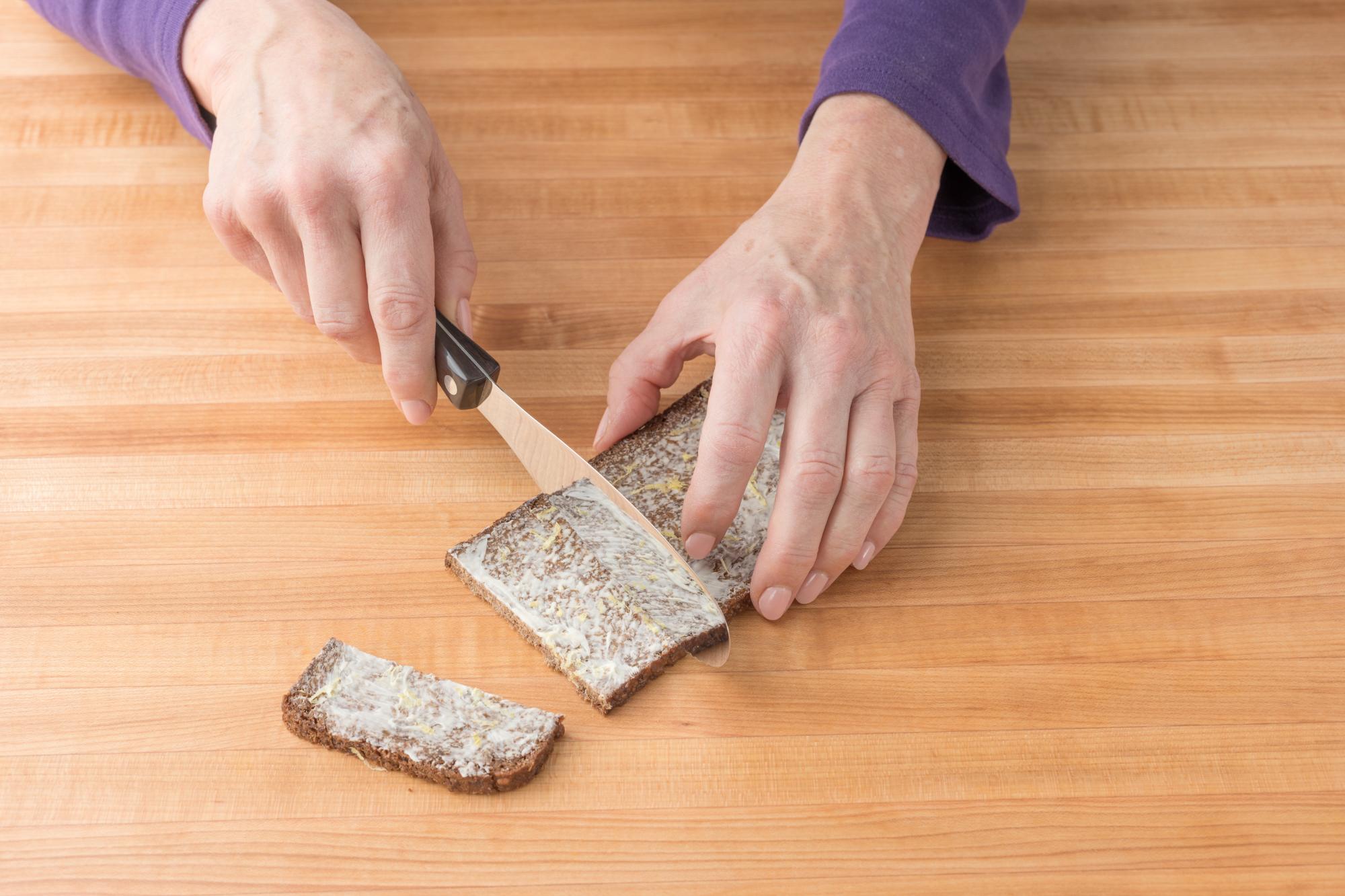 Ingredients
4 tablespoons unsalted butter, softened
1/2 teaspoon finely grated lemon zest
1 teaspoon fresh lemon juice
6 slices of dark German-style bread or pumpernickel, crusts removed
6 ounces red radishes, very thinly sliced
Flaky sea salt or coarse kosher salt
Flat leaf parsley or dill, finely chopped
Directions
Mix the butter, lemon zest and lemon juice. Spread the butter mixture on the bread slices, then cut the bread into 2 1/2 -inch by 1-inch pieces. Layer radish slices on the buttered bread, and sprinkle with salt. Garnish with chopped parsley or dill if desired.
Recommended Tools