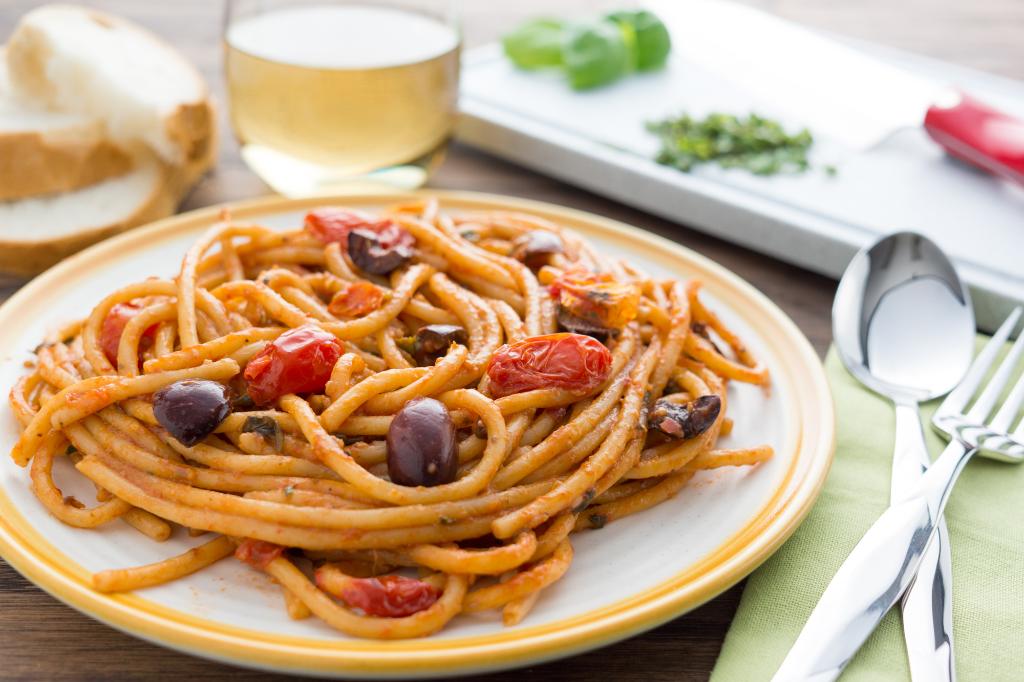 It doesn't get any easier than this recipe for One Pan Bucatini Puttanesca. This simple and delicious pasta dish is prepared start to finish in just one pan.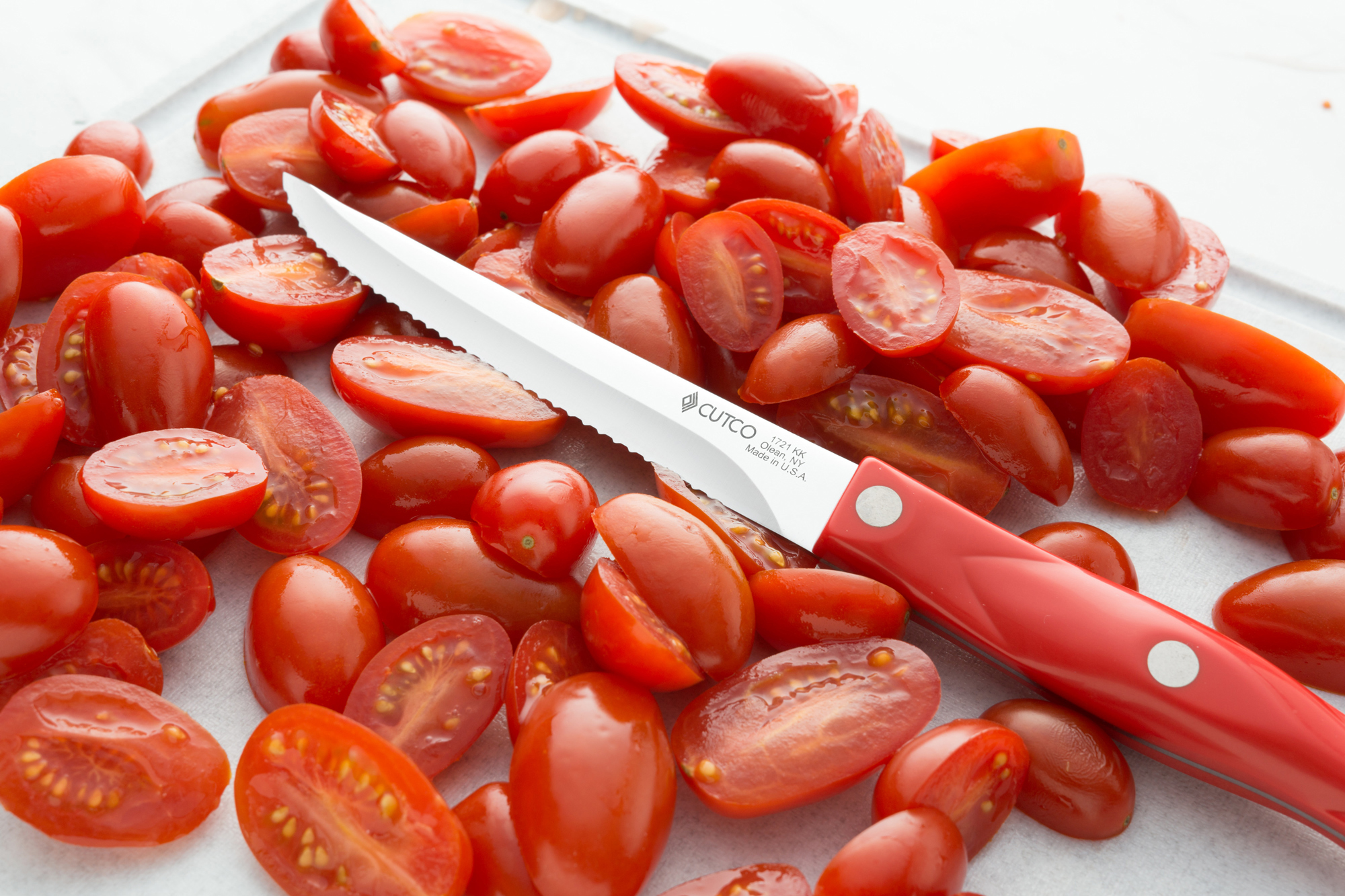 Grab a Cutco Cutting Board, a 5" Petite Santoku and a Trimmer and in less than 30 minutes you'll be eating a rustic, Italian dinner.
I minced, sliced and chopped everything before I began cooking. The practice of prepping ahead like that is called mise en place, which translates to "everything in its place" and it makes it easy to move from one step to the next with ease.
Don't let the use of anchovies deter you from trying this recipe. I'm not a huge fan of anchovies but in this case their briny flavor adds a savory touch to the dish. Those, along with the Kalamata olives and capers, provide all the salt needed so be sure to use unsalted chicken stock.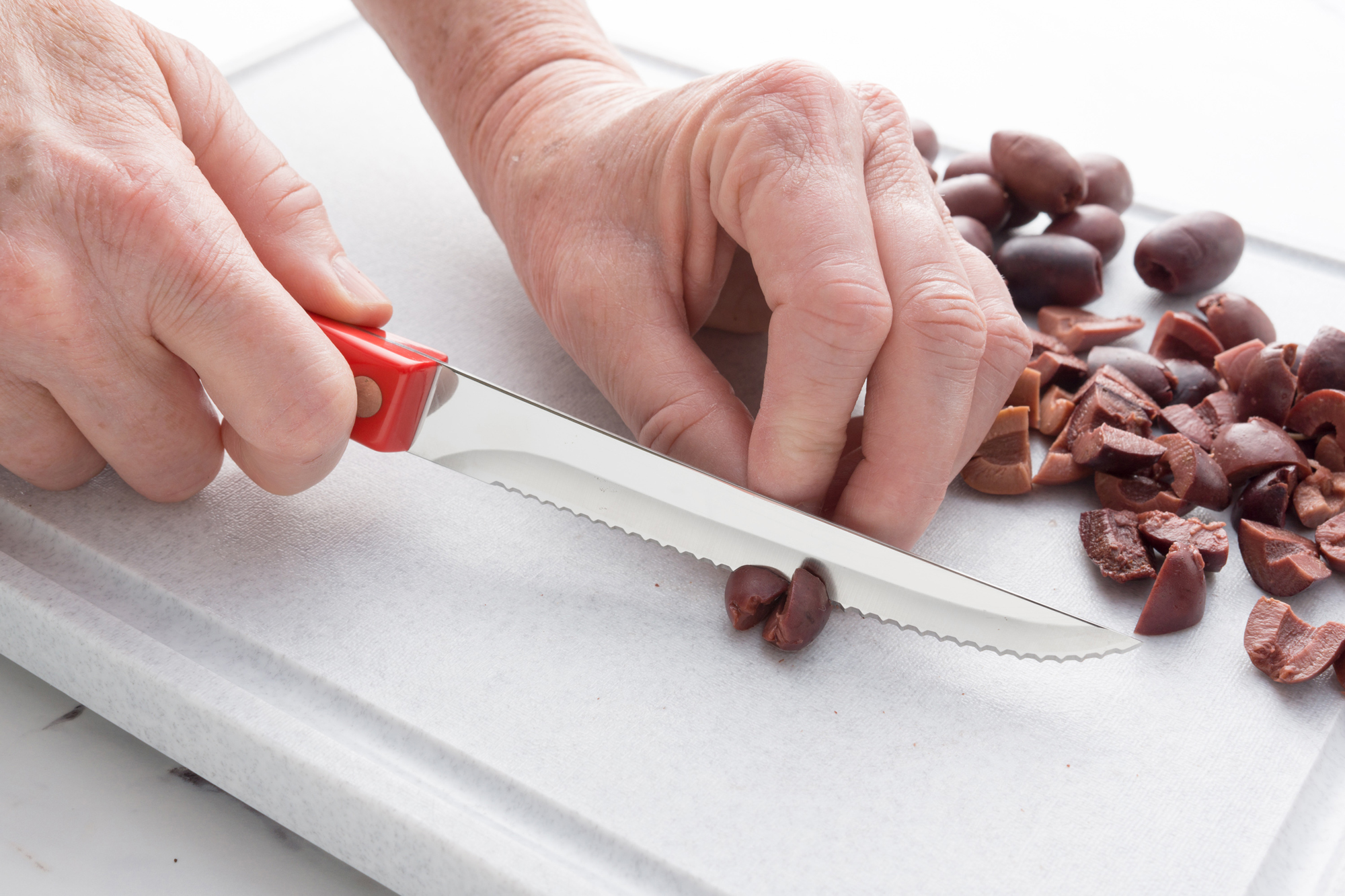 The bucatini pasta soaks up some of the sauce as it cooks and actually has a hole through its center that captures even more of the sauce.
The recipe got two thumbs up from everyone here. Of course, most of us have not met a pasta dish we didn't like.
Ingredients
1/4 cup olive oil
5 garlic cloves, minced
4 anchovy fillets
1 1/2 teaspoons dried oregano
3/4 teaspoons crushed red pepper
4 cups unsalted chicken stock
12 ounces bucatini or thick spaghetti
2 pints multicolored cherry or grape tomatoes, halved
2 tablespoons no salt added tomato paste
1/4 cup chopped fresh basil
1/4 cup chopped fresh parsley
24 pitted Kalamata olives, chopped
3 tablespoons capers
Directions
Heat a large, high-sided sauce pan over medium heat. Add olive oil to the pan, swirling to coat.
Add the garlic, anchovies, oregano and red pepper; cook 2 minutes, stirring constantly to break up the anchovies.
Add the stock and pasta to the pan; bring to a boil. Cook 10 minutes, stirring occasionally.
Add the tomatoes and tomato paste. Cook 2-3 minutes or until pasta is done al dente.
Remove the pan from the heat, add the basil, parsley, olives and capers and toss to combine.
Recommended Tools