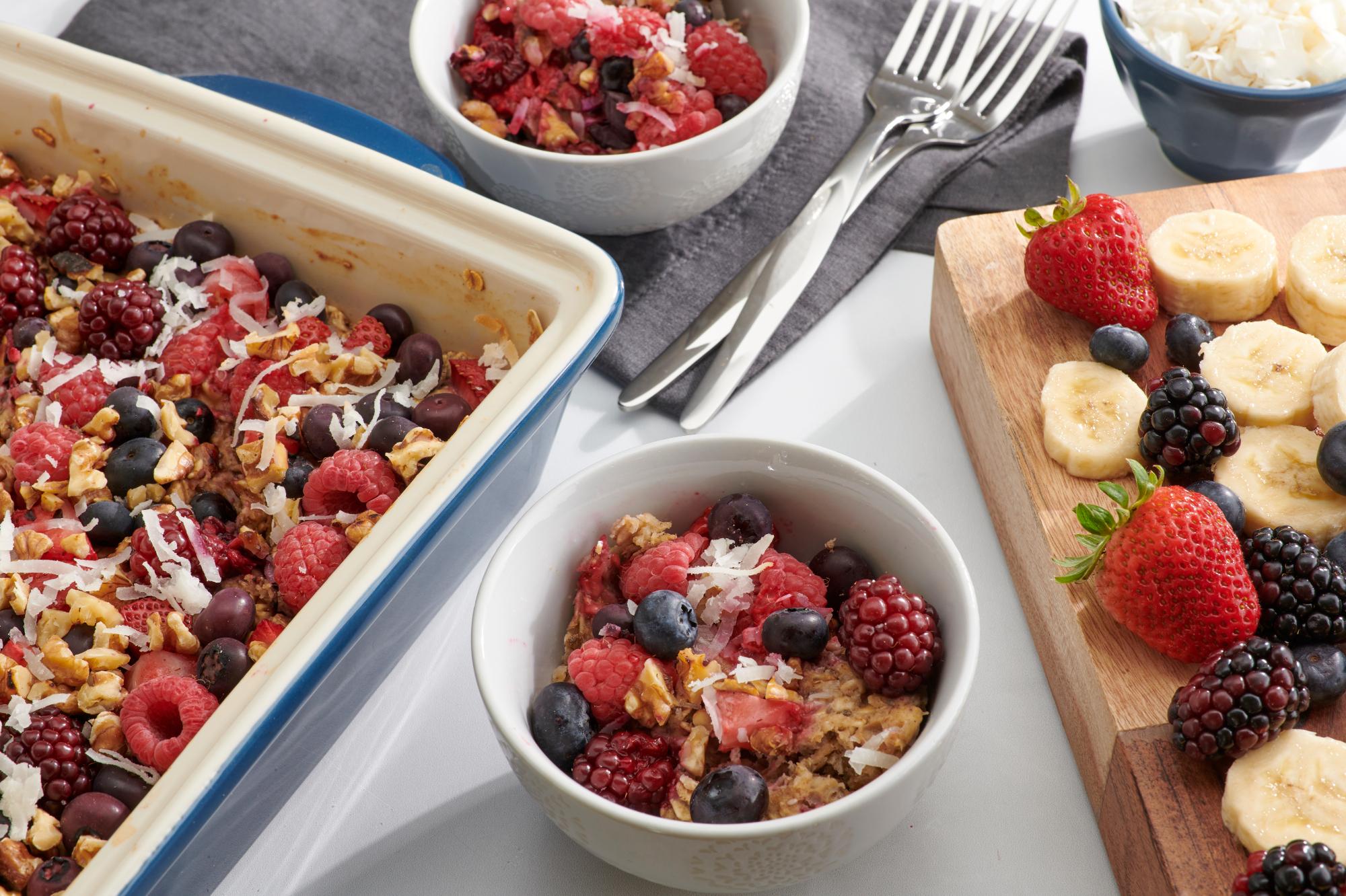 A heartwarming bowl of oatmeal is a perfect way to start the day. This recipe for One Dish Baked Fruity Oatmeal offers a filling, nutritious and no-fuss breakfast that serves a crowd. I love the versatility of the recipe and the ways you can change it up to please anyone's taste buds.
Making the Baked Oatmeal
This baked oatmeal is simple enough to get the kids involved in making it. The first step is to mash medium-ripe bananas into the bottom of the baking dish. Kids could easily do the mashing with a dinner fork.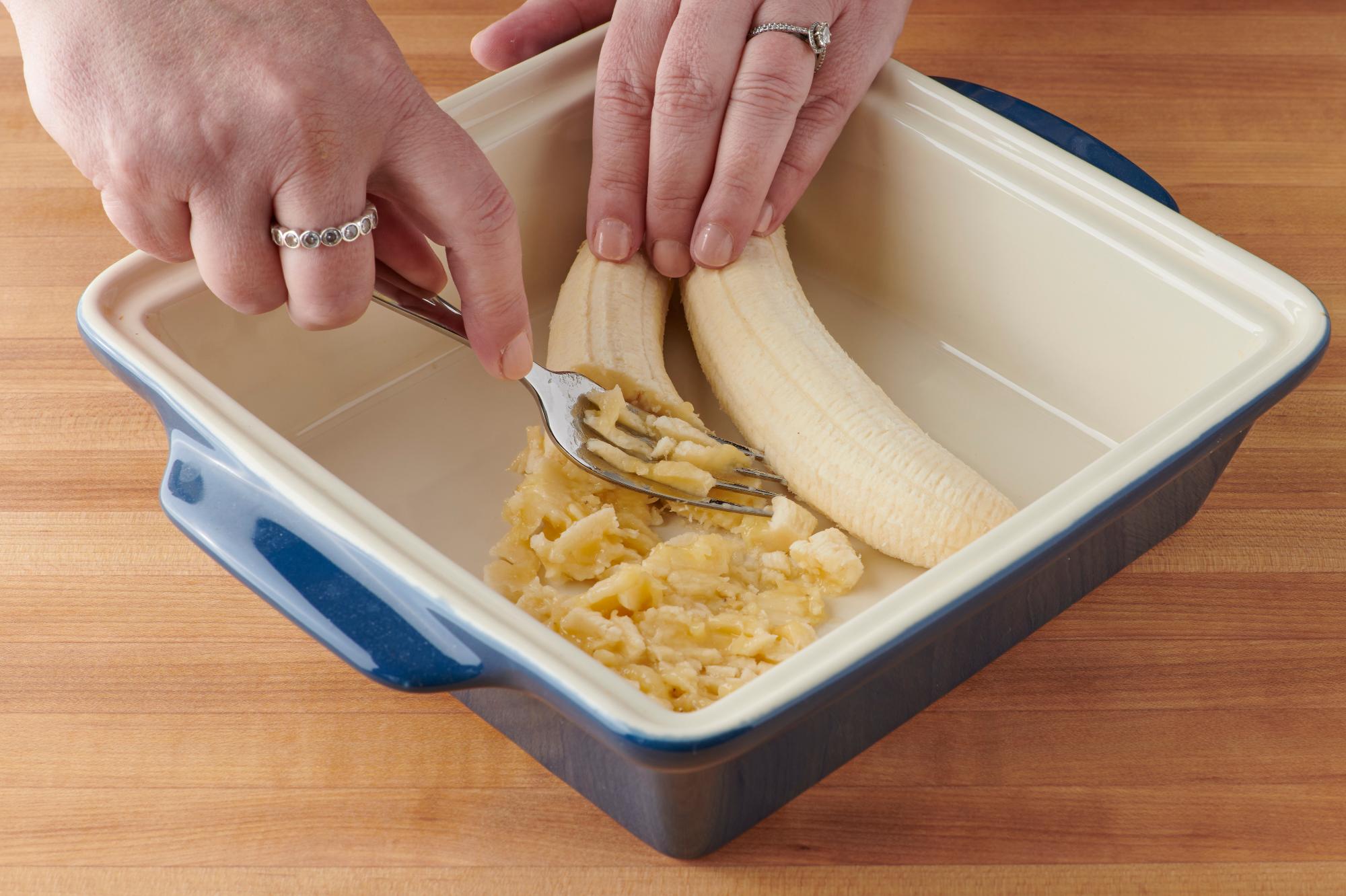 After that it's just a matter of layering in the oats, chia seeds, milk, berries, coconut and walnuts. You could also top this with different types of fruits, seeds or nuts, yogurt, syrup or a drizzle of nut butter. It can be customized in so many ways.
The great thing about letting the kids help is they're more likely to try the oatmeal when it's done. You can also let them pick what type of berries or nuts they want to add to entice them ever further.
Chopping the walnuts is best left for an adult. Use a 7-5/8" Petite Chef to chop them on a Large Cutting Board. Draw them into a pile and use a rocking motion over them to chop. You may have to keep gathering the nuts into the center of the board as you chop until you reach the desired size.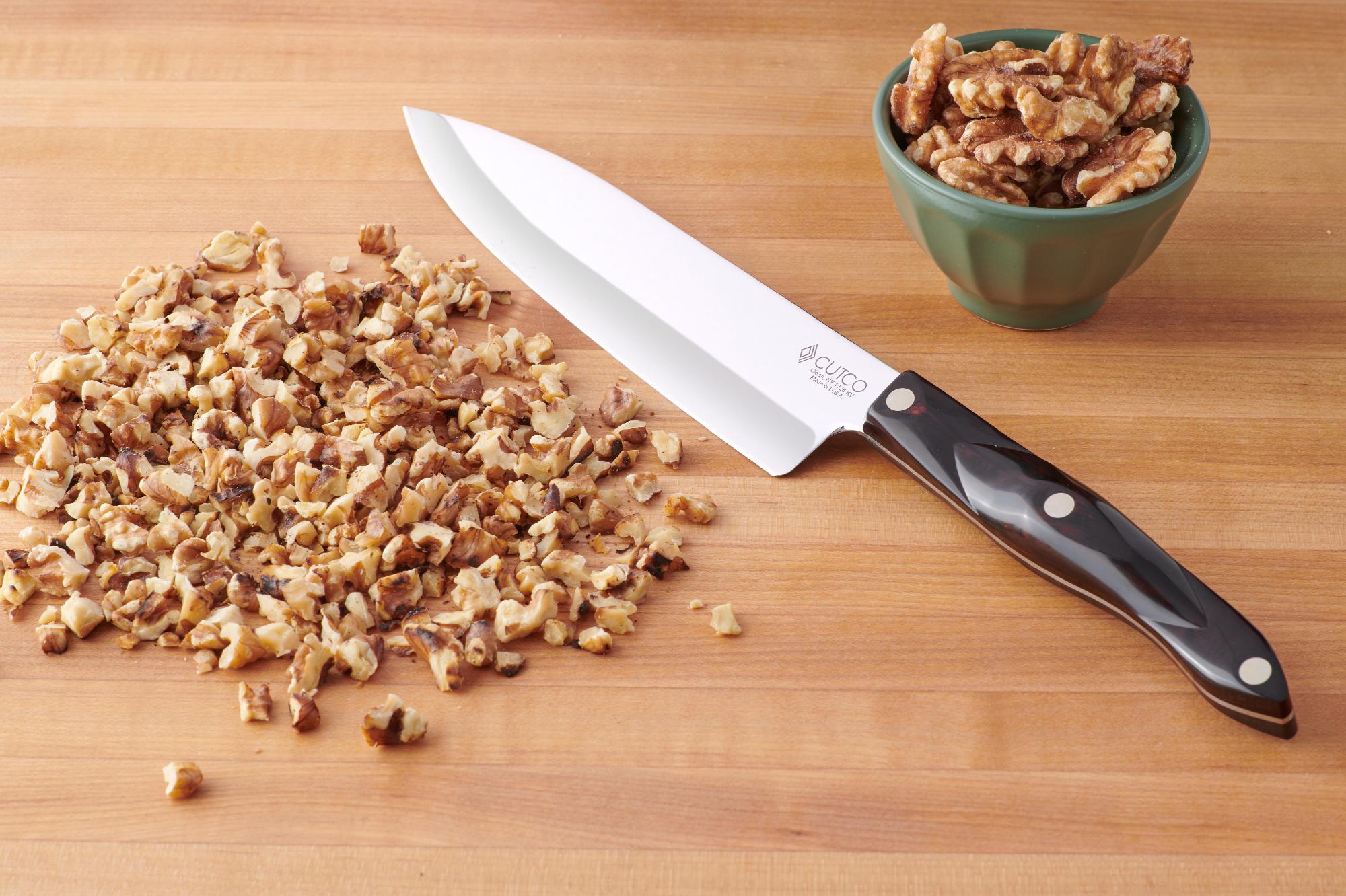 The Perfect Way to Start the Day
One Dish Baked Fruity Oatmeal makes the morning rush a little easier. The baked oats with naturally sweetened fruit offer a high fiber, nutritious breakfast that will keep you full and satisfied until lunch.
Bake it up ahead of time, heat and serve, or portion it out in a travel container for a quick option to take on-the-go.
In addition to getting a quick, nutritious breakfast, this recipe is made all in one pan, so there's no mess! A win-win.
Nutrition (per serving): 225 calories, 11.1 g total fat, 3.1 g saturated fat, 2 mg cholesterol, 21 mg sodium, 27.3 g total carbohydrates, 5.8 g fiber, 7.2 g protein
Ingredients
2 medium-ripe bananas
2 cups old fashioned rolled oats
1 tablespoon chia seeds
1/2 teaspoon cinnamon
1 cup milk of choice
2 cups mixed berries - strawberries, blueberries, blackberries and raspberries
2 tablespoons unsweetened shredded coconut
1/2 cup toasted walnuts, chopped

Optional toppings: drizzle of maple syrup, drizzle of nut butter, whipped cream cheese
Directions
Heat oven to 350 F and spray an 8-by-8-inch baking dish with cooking spray.
Mash bananas in the baking dish.
Add oats, chia seeds and cinnamon.
Add milk and stir to combine.
Top with chopped berries, shredded coconut and toasted walnuts.
Bake for 25 to 30 minutes until brown.
Remove from oven and let cool for a few minutes.
Serve with optional toppings.
Recommended Tools