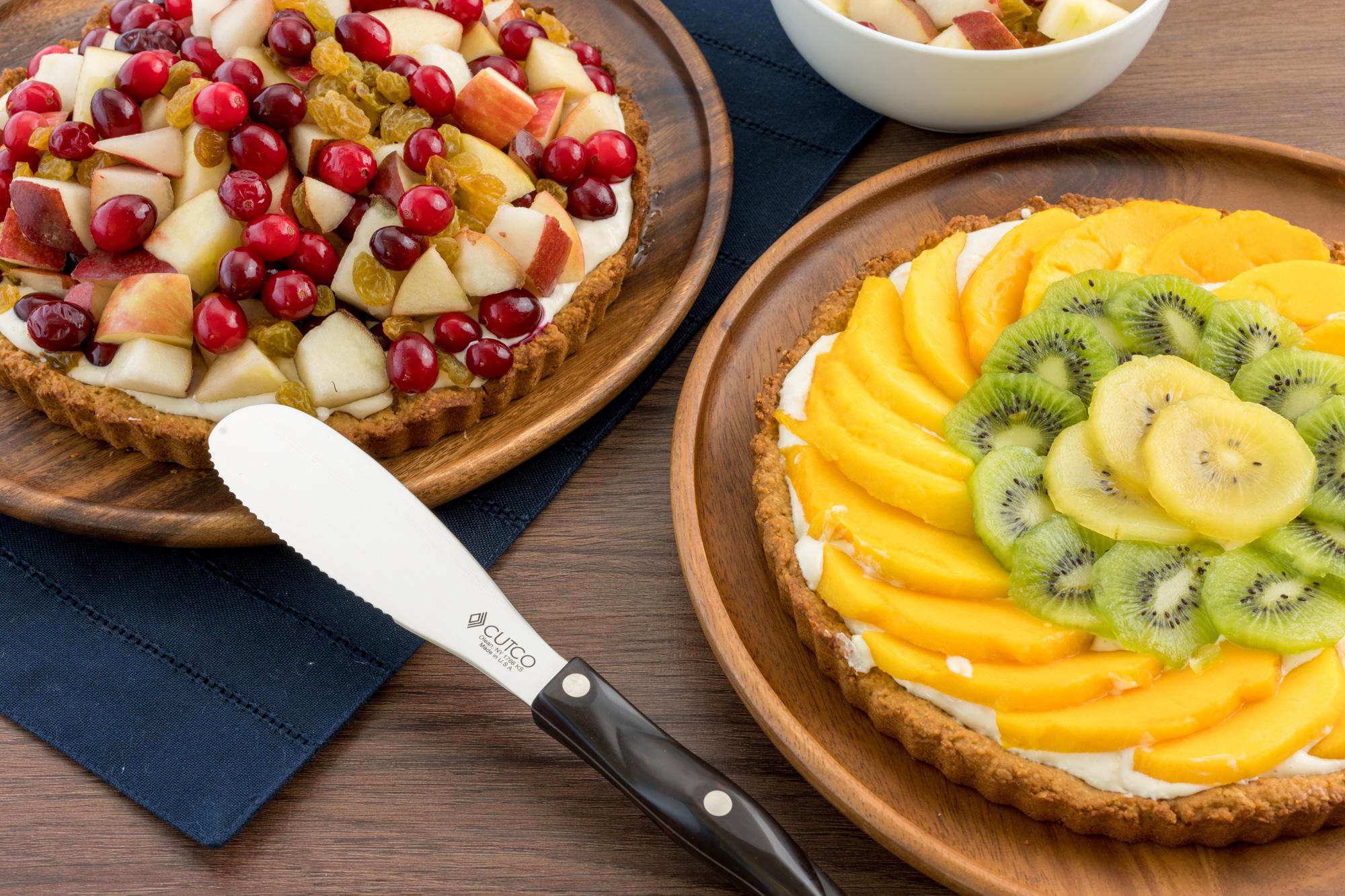 Starting with a basic nut crust, you can go anywhere, anytime. I use fresh berries in the summer but when it's fall and my favorite holiday, Thanksgiving, I change it by topping the tart with apples, pears, cranberries and golden raisins. Another wonderful and refreshing option is mango and kiwi. Just use whatever fruit you see in the grocery store that makes your mouth water.
A paring knife is invaluable when preparing fruit. I found the 3" Gourmet Paring Knife to be ideal for peeling and slicing the kiwi.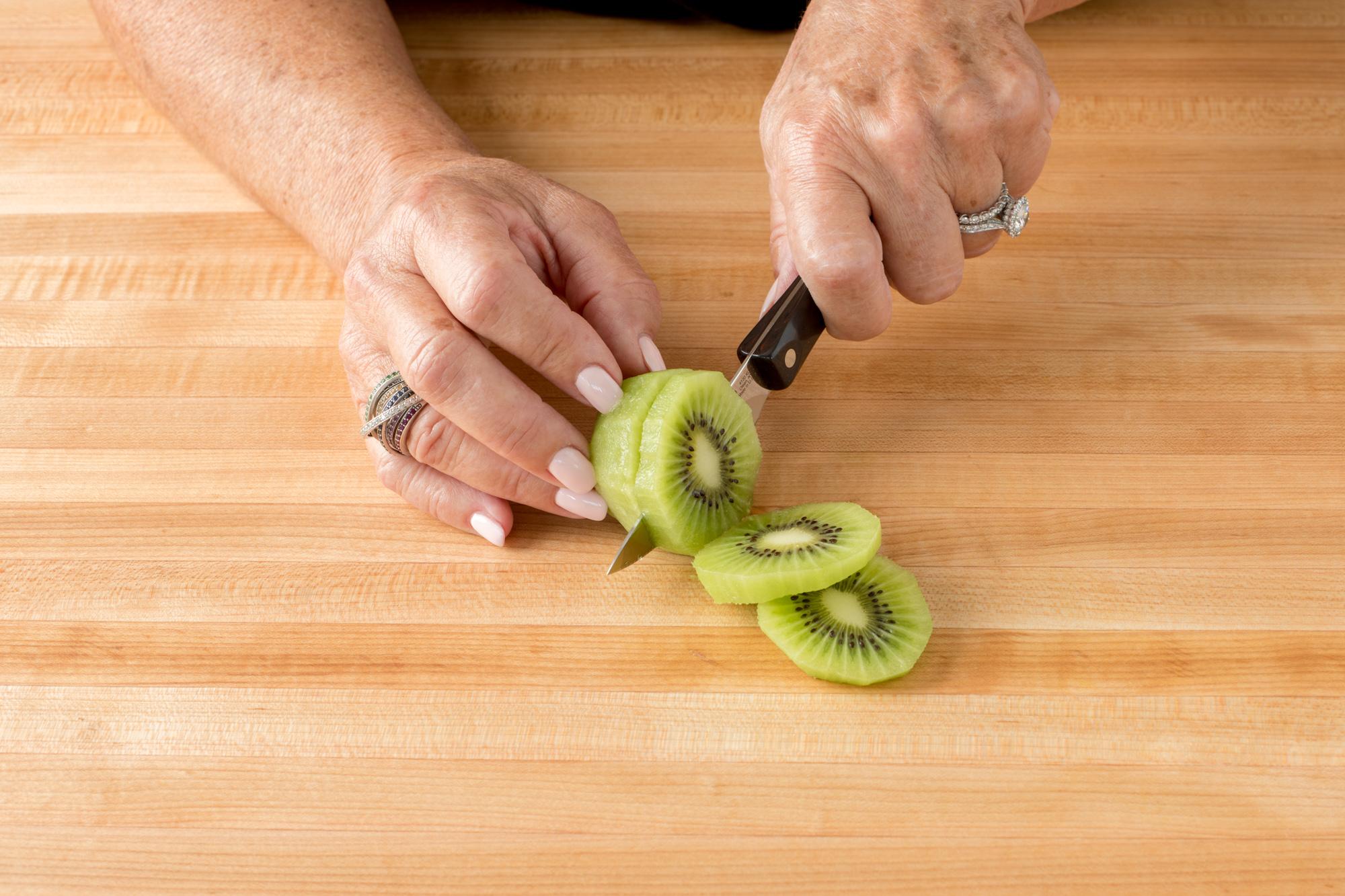 A good prep knife, like a 4" Paring Knife, works well for slicing the mango and dicing the apples and pears. And, of course, a Spatula Spreader is the perfect knife for spreading on the filling and then slicing and serving the tarts.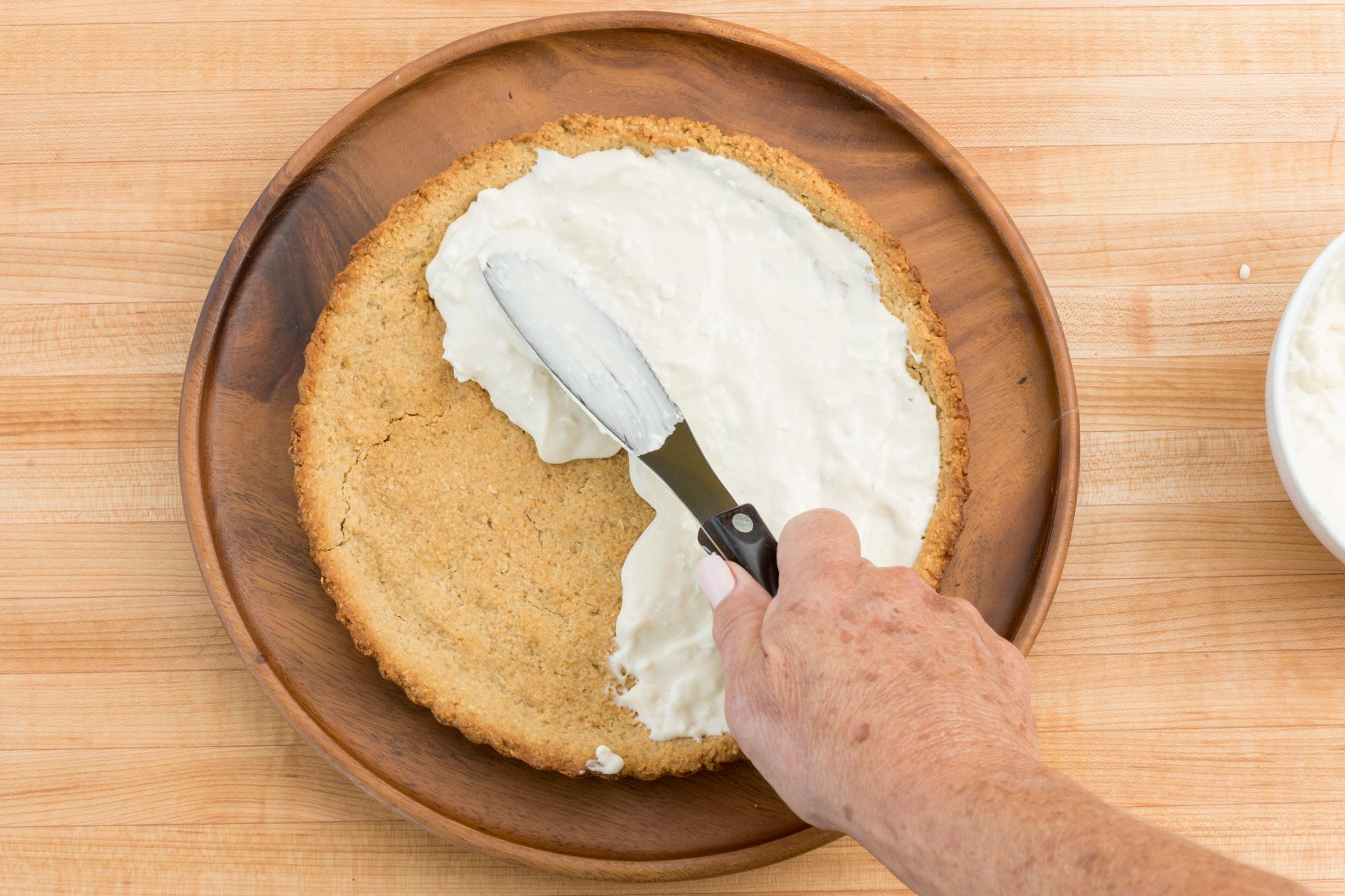 For this recipe, you'll have to make the crunchy crust first and allow it to cool before adding the fruit.
These tarts are a beautiful addition to a holiday brunch or dinner menu.
Cooks Tips:
Apples and pears need to be dipped in acidulated water to maintain freshness and prevent browning. Acidulated water is water that has had a squeeze of fresh lemon or lime juice, or a tablespoon of vinegar added to it.
Spray your measuring cup with nonstick cooking spray when measuring honey or peanut butter.
---
Calories: 225, calories from fat: 65, total fat: 7.0 g, saturated fat: 1.5 g, trans fat: 0.0 g, cholesterol: 5 mg, sodium: 230 mg, potassium: 215 mg, total carbohydrate: 36 g, dietary fiber: 4 g, sugars: 21 g, protein: 6 g, phosphorus: 215 mg
Reprinted with permission from the American Diabetes Association. Copyright 2013 by the American Diabetes Association
Nut-Crusted Fresh Fruit Tart
Serving Size 1 slice, 8 Servings
Print Recipe
Ingredients
Crust
1 cup old-fashioned rolled oats
1/4 cup all-purpose flour
1/4 cup ground walnuts
4 tablespoons trans-fat-free tub margarine (Smart Balance)
3 tablespoons honey
Water (as needed)
Filling
8 ounces fat-free cream cheese
1/4 cup honey
Topping
Chopped apples and pears, fresh cranberries and golden raisins
Sliced mango and sliced kiwi
Directions
Heat oven to 350 F.
Place oats, flour and nuts in food processor. Pulse to mix. Add margarine and pulse until you have coarse crumbs. Add honey and pulse until mixture holds together. (If the mixture seems too stiff to press into a tart pan, add a few drops of water.)
Very gently, press the mixture into the bottom and up the sides of a 9-inch pie or tart pan. Bake 12-15 minutes, or until golden. Cool.
To prepare filling, mix cream cheese and honey together in food processor. Spread over cooled crust. Top with mounds of your favorite fresh fruit.
Exchanges 2 ½ carbohydrates, 1 fat
Variations:
Mixed berries
Canned pineapple and mandarin oranges
Can also be made in individual tart pans
Try grating some dark chocolate over the top before serving
Recommended Tools