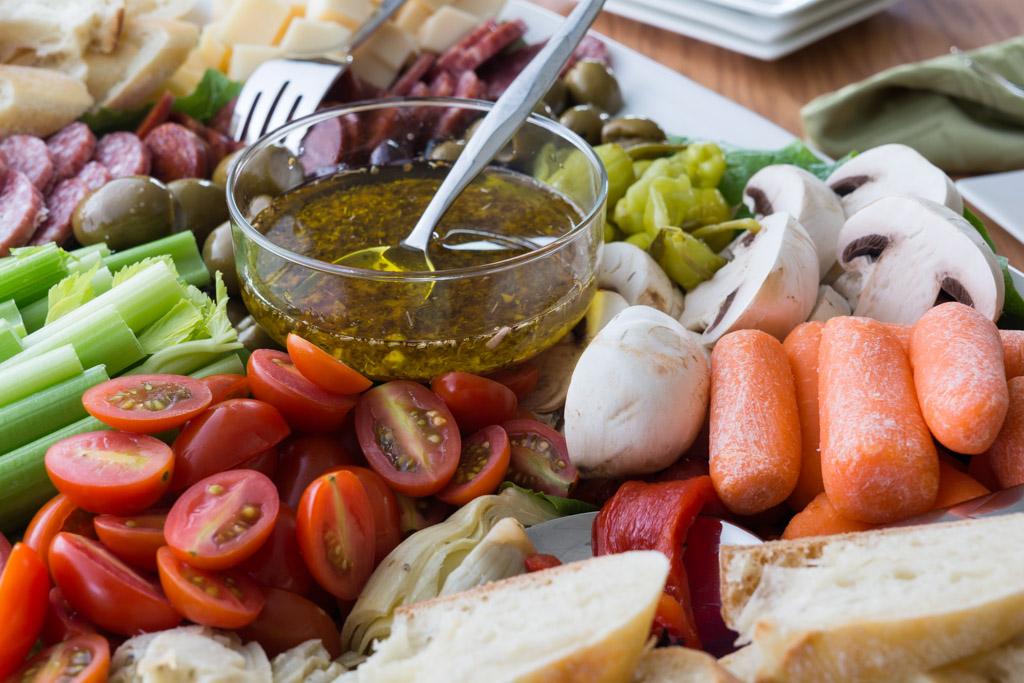 It's hard to believe a new year is just around the corner. To me, New Year's Day is the last holiday of the old year, not the first holiday of the new year. But, no matter how you look at it, it is definitely the last hurrah for the season, so why not finish on a high note with an Antipasto Platter piled high with savory goodies.
Platters like this are great for nibbling at a New Year's Eve party or while watching the game the next day. There is no right or wrong way to make an antipasto platter. You can change it up to suit the preferences of your family and friends. If it were the only thing on the appetizer table, there would be something for everyone.
Assembling the platter is pretty straightforward, but this recipe offers good suggestions on what to include. It also offers up a simple vinaigrette that can be drizzled over the vegetables or used for dipping bread.
So, uncork the champagne, grab a plate and savor all the great memories made this past year.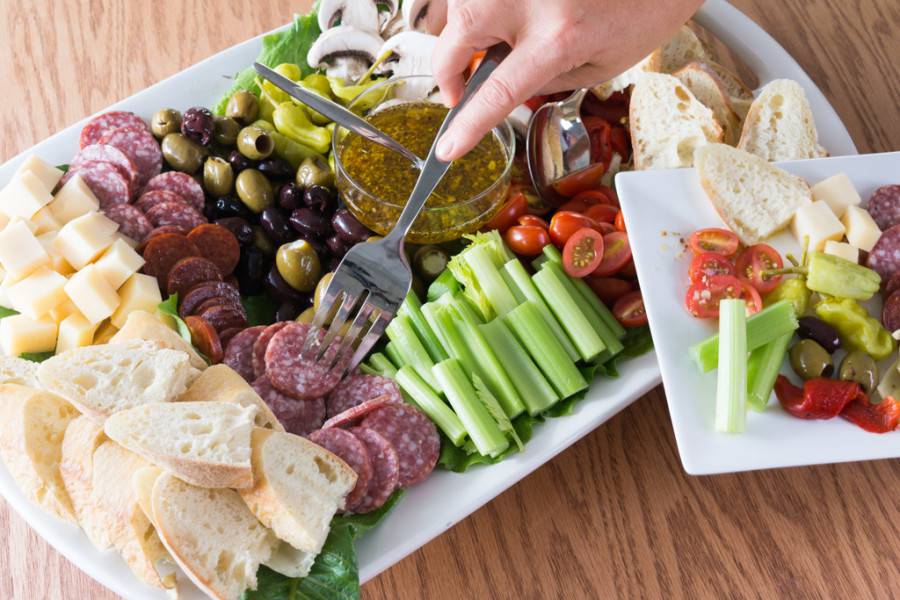 Ingredients
1 package romaine lettuce
1/2 pound Parmigiano-Reggiano cheese, cut into chunks
1/2 pound sharp Provolone cheese, cut into chunks
2 small jars of marinated artichokes hearts
1 jar roasted red peppers
1/2 jar small whole pepperoncini
1 stick pepperoni, sliced
1 stick dried salami, sliced
1 stick dried soppressata salami, sliced
Variety of marinated olives:
1 1/2 cups Sicilian green olives
1 1/2 cups Kalamata olives
1 1/2 cups feta stuffed green olives
1 container of cherry tomatoes, halved
1 small package baby carrots
1 package celery hearts, sliced in thirds
1 package fresh mushrooms, sliced in half
1 loaf ciabatta bread, sliced
Directions
The platter can be prepared a couple of hours before serving. Line a large platter with the lettuce leaves. Place the bowl of vinaigrette in the middle. Arrange the rest of the ingredients on the platter.
Additional suggestions: prosciutto, regular salami, capicola, fresh mozzarella, asiago cheese, fontina cheese, anchovy fillets, eggplant spread (caponata)
Vinaigrette: In a small bowl, whisk together 1/3 cup olive oil, 3 tablespoons red wine vinegar, 2 cloves of garlic, minced and 1 teaspoon dried oregano leaves. Use to drizzle over vegetables or as dipping oil for the bread.
Recommended Tools