New Storage Option for Cutco On-the-Go
Published 385 days ago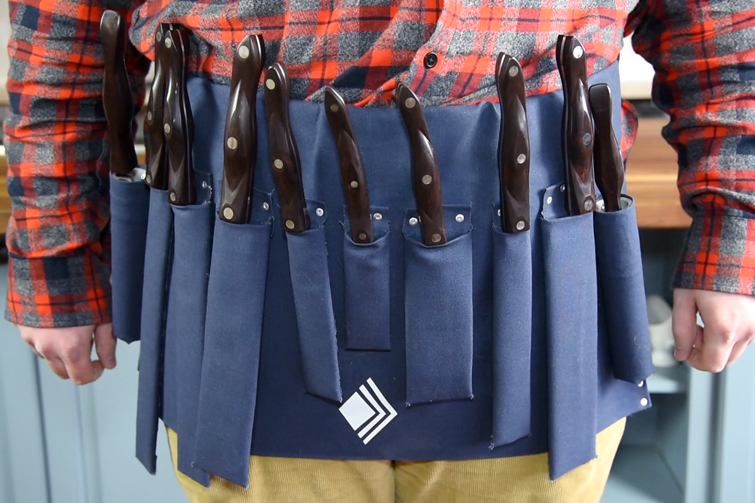 Cutco strives to be part of our customers' most precious moments, and we understand that your cutlery can be an essential element during these times. We've heard you, and we know that you never want to be without your Cutco.
Our engineers have labored long and hard to invent the safest and most efficient way to make your Cutco easily accessible – even on-the-go. After its long awaited arrival, we are happy to announce our newest product: the Cutco Utility Belt.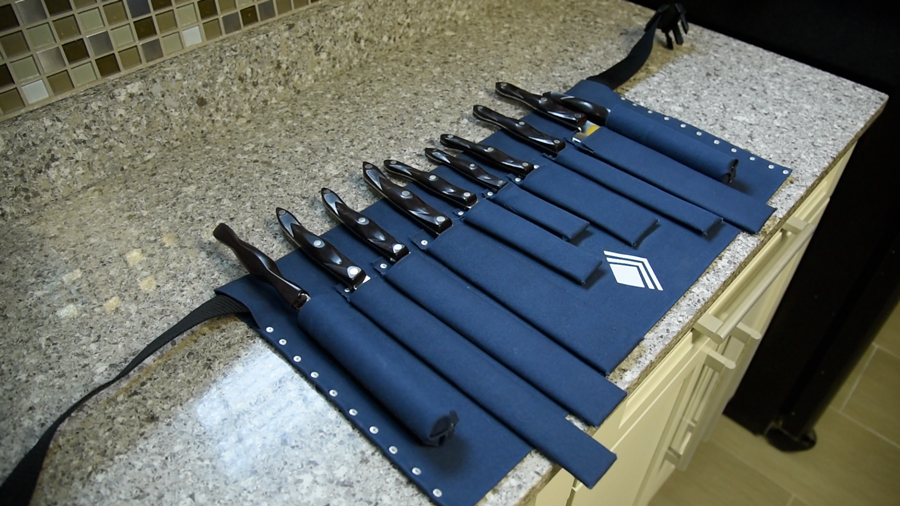 The Cutco Utility Belt, otherwise known as the CUB, is a convenient and stylish way to bring your precious cutlery wherever you go! The CUB is versatile, comfortable and gives you easy access to your kitchen tools.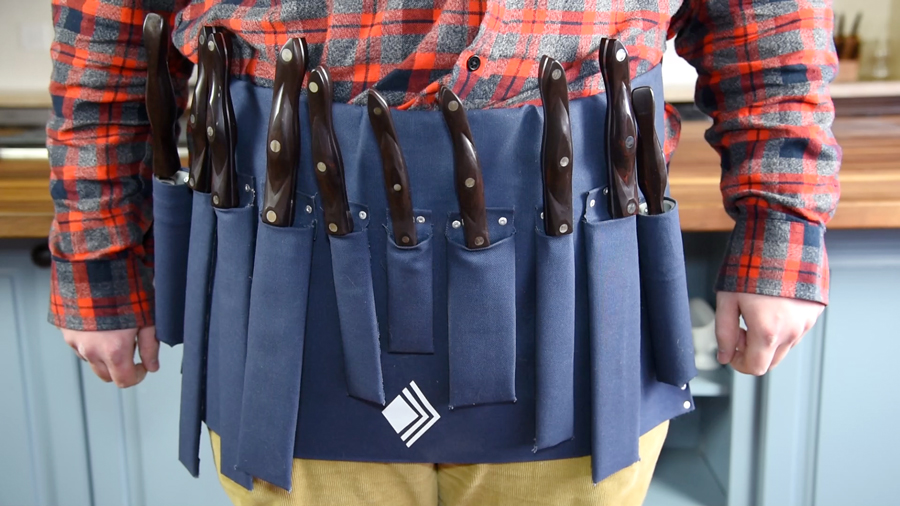 The CUB, complete with ten pockets to carry your most essential tools, wraps around the waist like an apron and clips into place. The adjustable strap adds additional comfort and support to hold your entire Homemaker Set!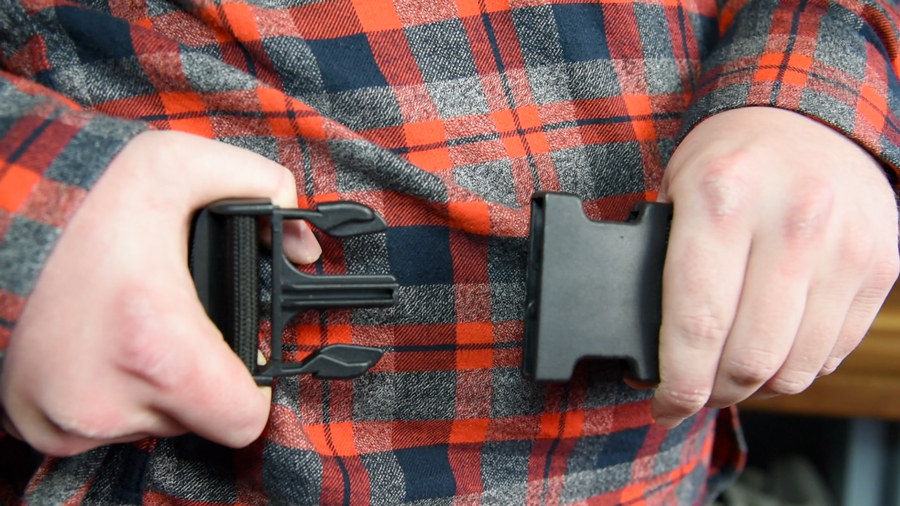 In addition to the CUB, we are introducing two additional accessories to the product: the Utility Sash and the Cutco Block-Pack.
The Utility Sash, much like the CUB, clips into place with an adjustable strap for added comfort. Complete with eight grips to hold your knives in place, the Utility Sash makes it possible to carry your small, most essential tools like your Super Shears, Paring Knife or your favorite Cheese Knife.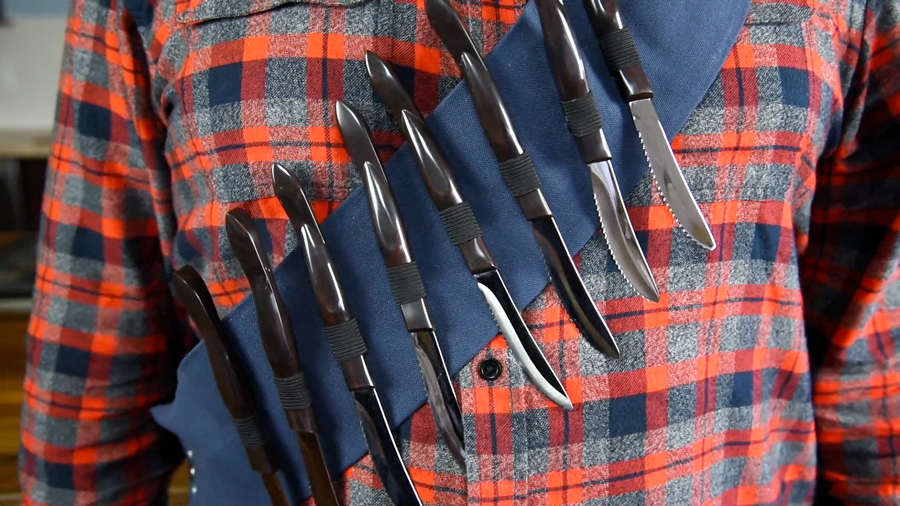 The Block-Pack, a limited time offer, will feature a 14-slot knife Signature block with adjustable straps making it a traditional way to bring your Cutco on-the-go.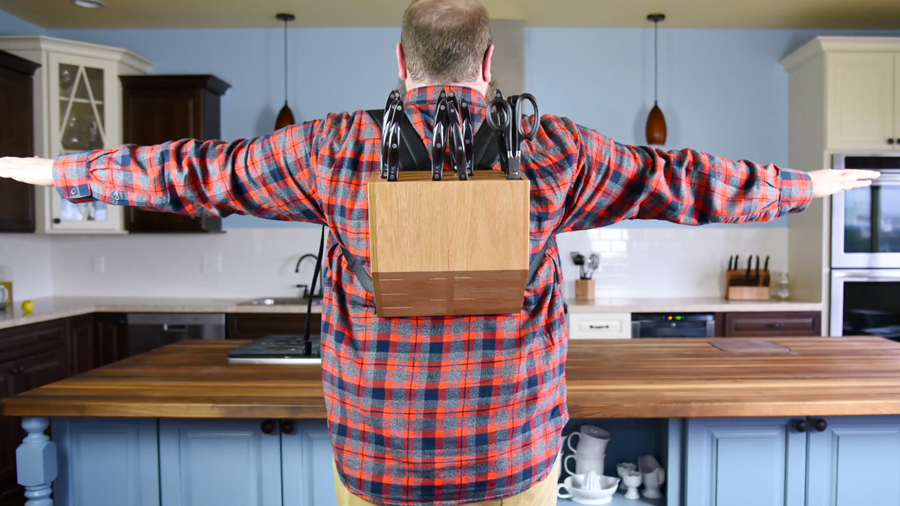 Life can be unpredictable, and in a world where anything can happen, you need to be prepared for whatever challenges come your way. When these moments come about, be ready to rise to the occasion. Be prepared with Cutco.