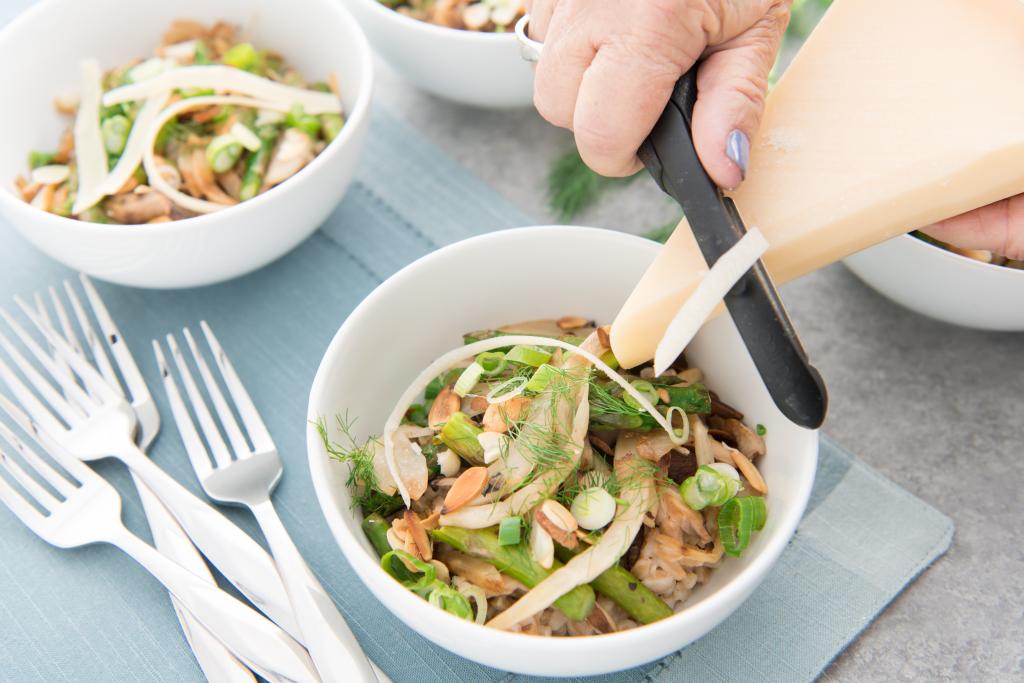 Grain bowls are popular for a number of reasons. They are easy to make, contain a lot of good-for-you ingredients, can be vegetarian or not, are a great weeknight meal and many of them can be eaten warm or cold. All good reasons to give them a try.
The stars of this Mushroom and Asparagus Grain Bowl are tender-crisp asparagus, fennel and chewy farro, combined with the tang of lemon zest and juice. As a fan of mushrooms, I liked the flavor they added to the dish after browning them and adding some minced garlic.
My current favorite knife, the 5" Petite Santoku, can be used to slice, mince and chop most of the ingredients.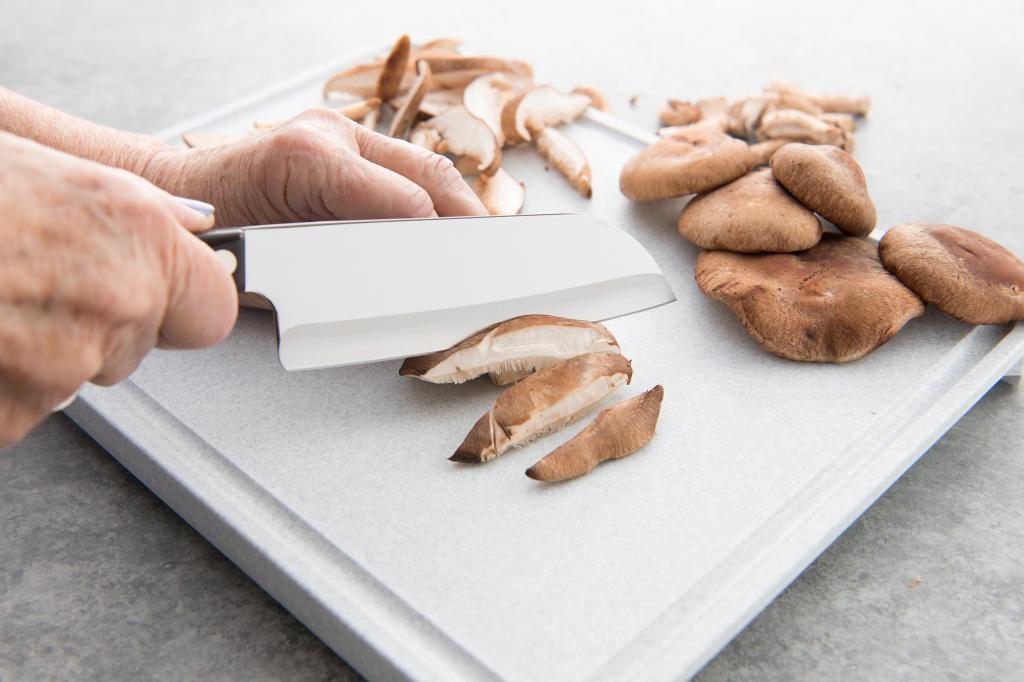 For the fennel, the newest member of our product line, the Gourmet Prep Knife, works wonders for cutting the large bulb into thin slices with little effort.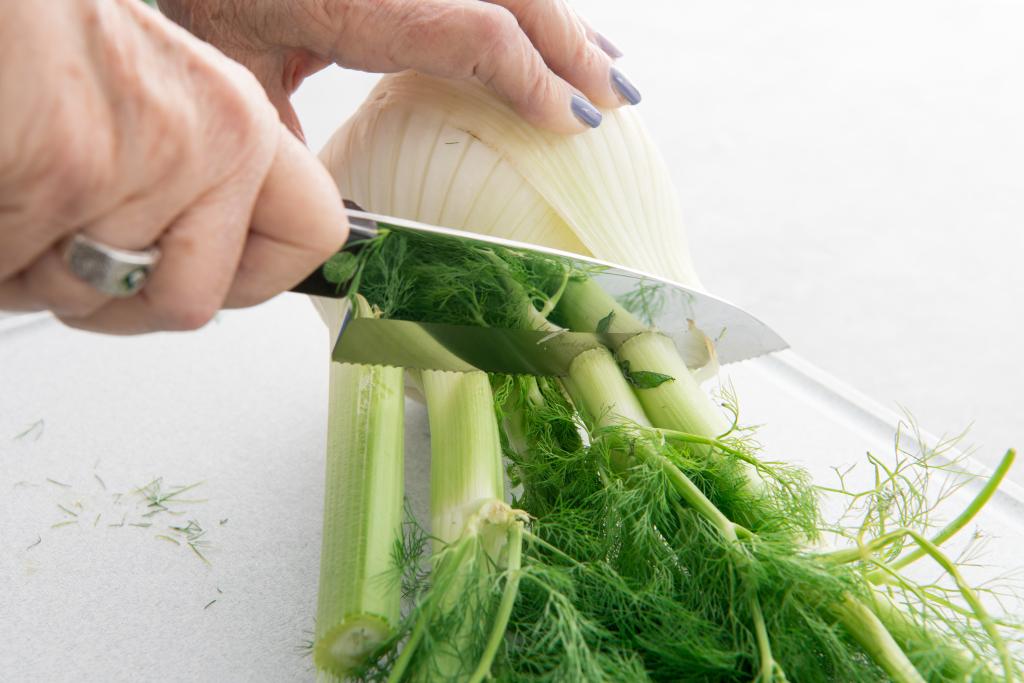 For mincing the fennel fronds use the 7-3/4" Petite Chef. Its rounded belly and sharp blade can be rocked over the fronds to easy mince them into small pieces for sprinkling on top of the bowl.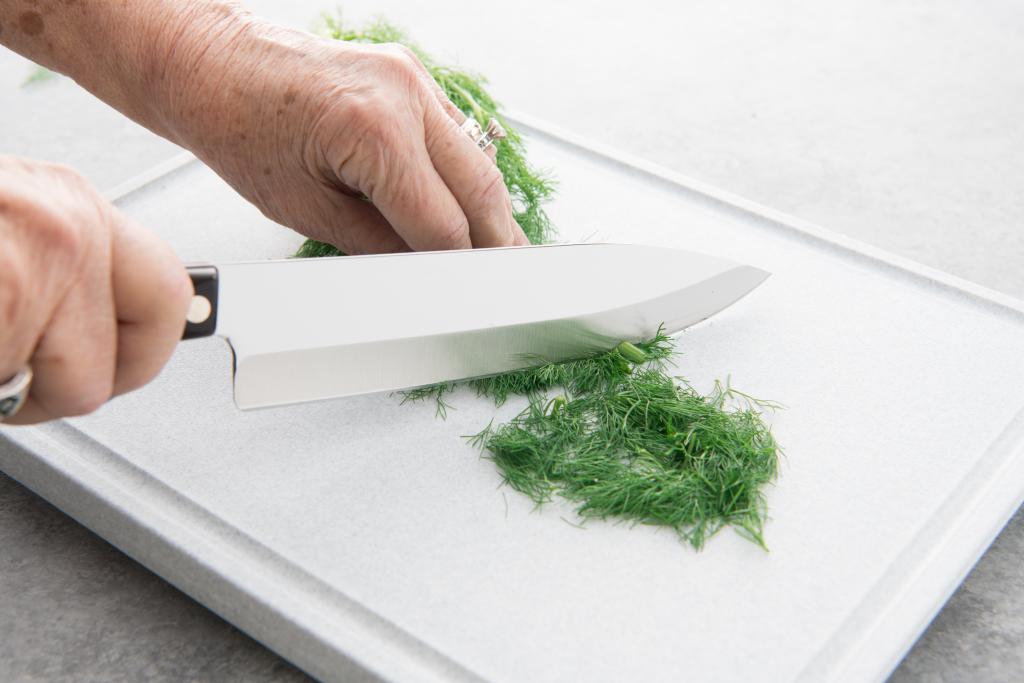 With farro as the base, the bowl is topped with a mushroom mixture, fennel and asparagus, all flavors that come together nicely. The toasted almonds and scallion topping provide a nice crunch and finally, who doesn't like the sharp, nutty flavor of Parmesan cheese.
All-in-all this is definitely worth making.
Ingredients
1 tablespoon olive oil, divided
6 ounces shitake mushrooms, stemmed and sliced (about 3 cups)
1 teaspoon minced fresh garlic
1 large bulb of fennel, thinly sliced (about 3 cups). Save the fronds
8 ounces fresh asparagus, trimmed and cut into 2-inch pieces (about 1 1/2 cups)
4 cups cooked farro
1 tablespoon unsalted butter
1 teaspoon lemon zest
2 tablespoons fresh lemon juice
1 teaspoon kosher salt
1/3 cup thinly sliced scallions
1/4 cup toasted sliced almonds
1/4 cup shaved Parmesan cheese
2 tablespoons chopped fennel fronds
Directions
Heat 1 ½ teaspoons oil in a large skillet over medium-high heat. Add the mushrooms and cook until browned and liquid has evaporated, stirring occasionally. Add the garlic and cook about 1 minute. Transfer to a plate.
Reduce heat to medium; add remaining oil to the skillet. Add the sliced fennel and asparagus, cook, stirring occasionally until just tender, about 6 minutes. Transfer to a plate.
Place cooked farro in a large bowl. Stir in butter, lemon zest and lemon juice until butter is melted. Divide among 4 bowls. Top with mushroom mixture, fennel and asparagus, scallions, almonds and salt. Sprinkle each bowl with Parmesan cheese and fennel fronds and serve.
Recommended Tools