Mother and Son Lazy Pierogi
Published 1494 days ago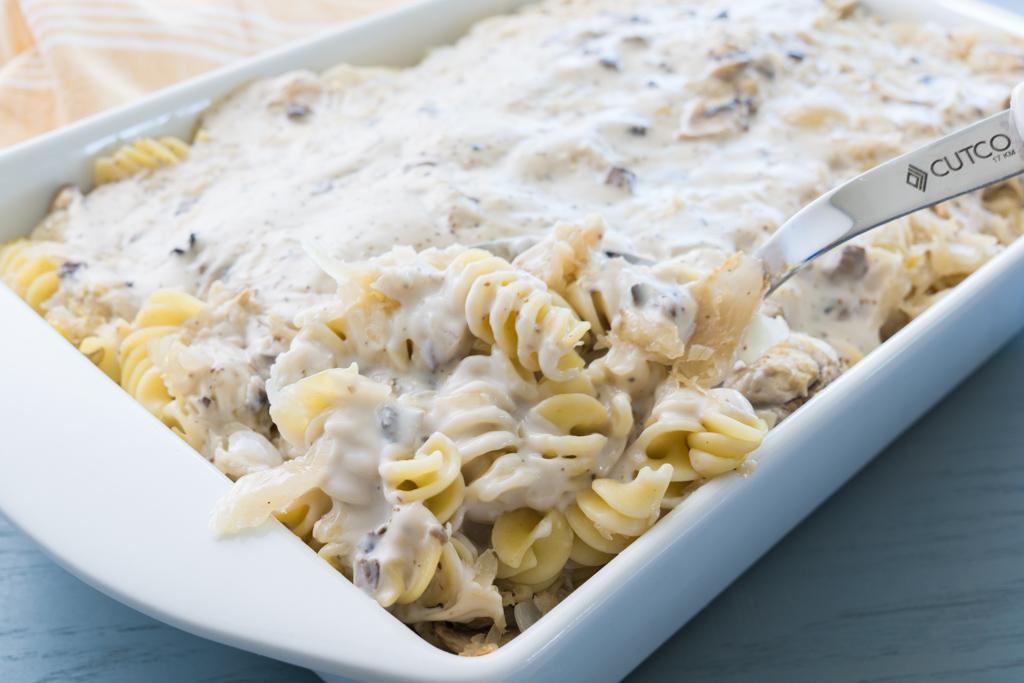 We wanted to do something special for Mother's Day. After all, who is a bigger influence in our lives than our mothers? Not to knock dads who are equally important, but moms seem to have an edge.
The Cutco family has many employees, both past and present, who are members of the same family. We asked Gail Chizewick, Catalog Group Leader, and her son, Ryan, a Server Technician, if they would like to represent the mothers, sons and daughters who work here by cooking together in the Cutco kitchen. Gail was willing but it took a little convincing to get Ryan to join her as he doesn't cook much. They turned out to be quite a team, with Gail giving instructions and Ryan doing quite well with the slicing and dicing.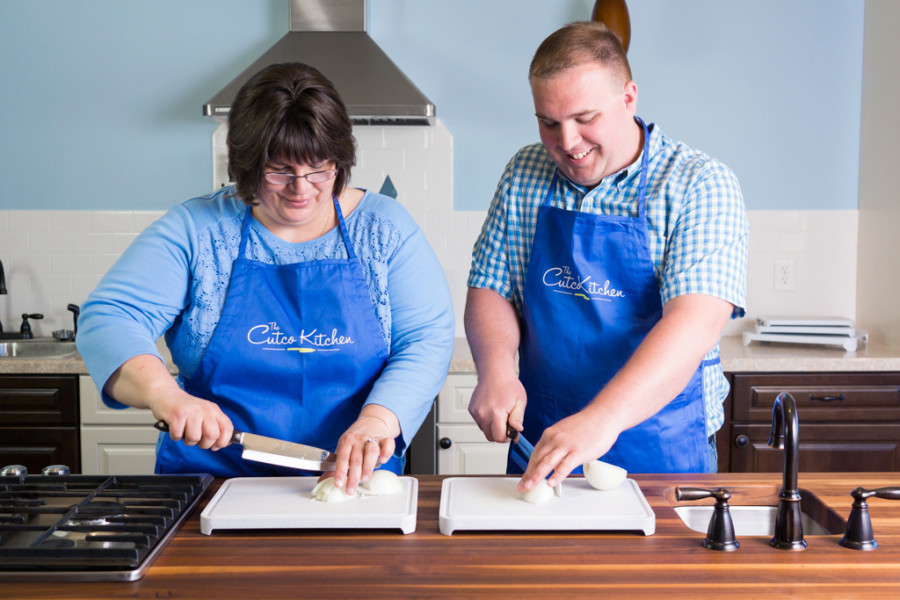 In honor of her dad, John Lesinski, Gail shared a recipe for Lazy Pierogi that was among several recipes passed on from John's mother, Jessie.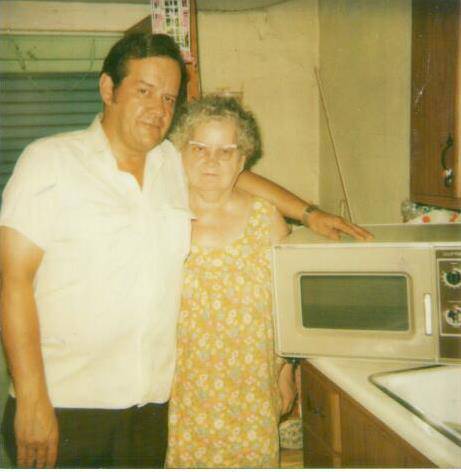 Gail remembers her mother, Audrey, who loved cooking any kind of Polish dish, making this as a special treat because it was fast, easy and delicious. As a busy, divorced mother of two who held down two jobs, she didn't have a lot of time to spend in the kitchen.
Gail also recalls helping her mom make regular pierogi which are made with homemade dough cut into circles, filled with sauerkraut or mashed potatoes then cooked in boiling water or browned in melted butter. She says her mom always let her pinch the edges of each pierogi with a fork. She also let Gail and her brother eat their mistakes which were the ones that weren't quite perfect.
The family lost both Audrey and John in the past couple of years with John passing just three months ago. But, they left Gail, her husband Mike, Ryan and another son, Nick, with lots of great memories.
Gail's hope is that her sons will cook more once they have their own families. Right now, they can count on Gail to share her wonderful dishes with them.
The following recipe is adapted from original recipe belonging to Jessie Lesinski, paternal grandmother of Gail Chizewick, Cutco Catalog Group Leader
Ingredients
1 pound pasta noodles (we used Rotelle which is a corkscrew or spiral shaped pasta)
1 stick of butter or margarine
2 medium onions, coarsely chopped
1 pound sliced fresh mushrooms
2 cans (14 ounces each) sauerkraut, drained and rinsed well
2 cans (10 3/4 ounces each) cream of mushroom soup, undiluted
3/4 cup milk
3/4 teaspoon celery seed
Salt and pepper to taste
Directions
Preheat oven to 350°F. Cook noodles al dente according to package directions. Be careful not to overcook.
In a large skillet, melt stick of butter, add the onions and mushrooms and fry until tender; add sauerkraut.
In a saucepan, whisk mushroom soup, milk, celery seed, salt and pepper together. Heat on stove for a few minutes, whisking until the mixture is smooth.
Place about half of the pasta in the bottom of a 9 x 13 pan (sprayed with cooking spray) or a large casserole.
Top with a layer of sauerkraut mixture. Ladle a layer of soup mixture on top. Repeat layers ending with the soup mixture.
Bake about 30 minutes or until heated through.
Recommended Tools