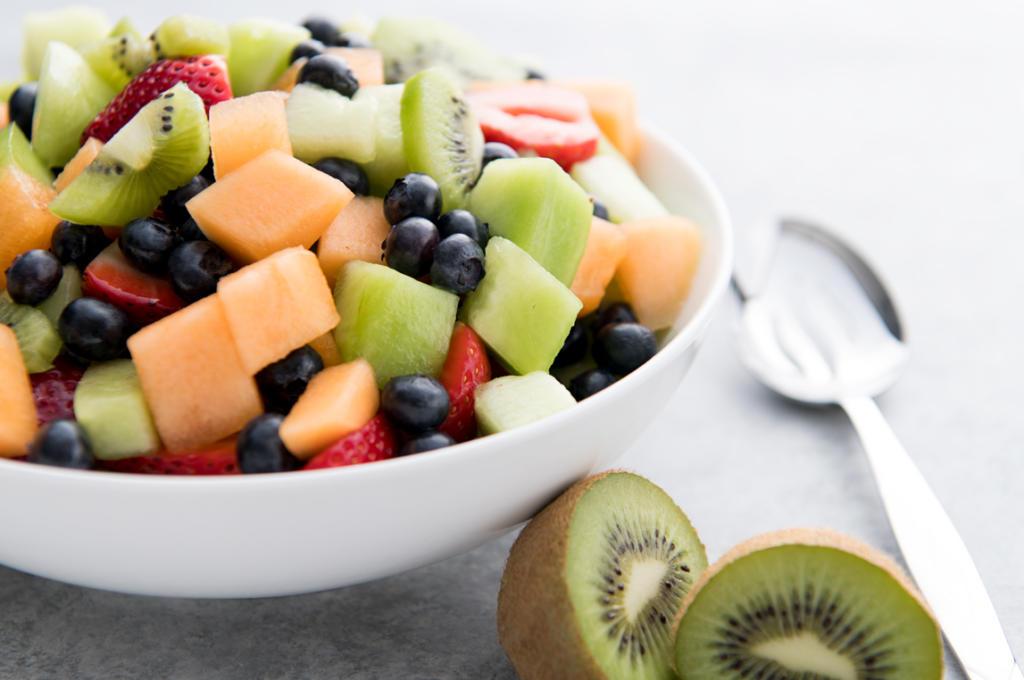 Are you looking for a refreshing end to a springtime breakfast, lunch or dinner? Fresh fruit is always a good choice. This Marinated Fruit Salad recipe offers a combination of fruits mixed with orange, peach, mango or orange pineapple concentrate creating a sweet, light dessert.
Cutting the Fruit
The hardest part of making this fruit salad is cutting up the fruit. Of course, Cutco has you covered with all the tools you need to prep and serve.
Use the Hardy Slicer to easily cut through the thick skin of the cantaloupe and honeydew. Remove the skin from the flesh and then cut the flesh into cubes.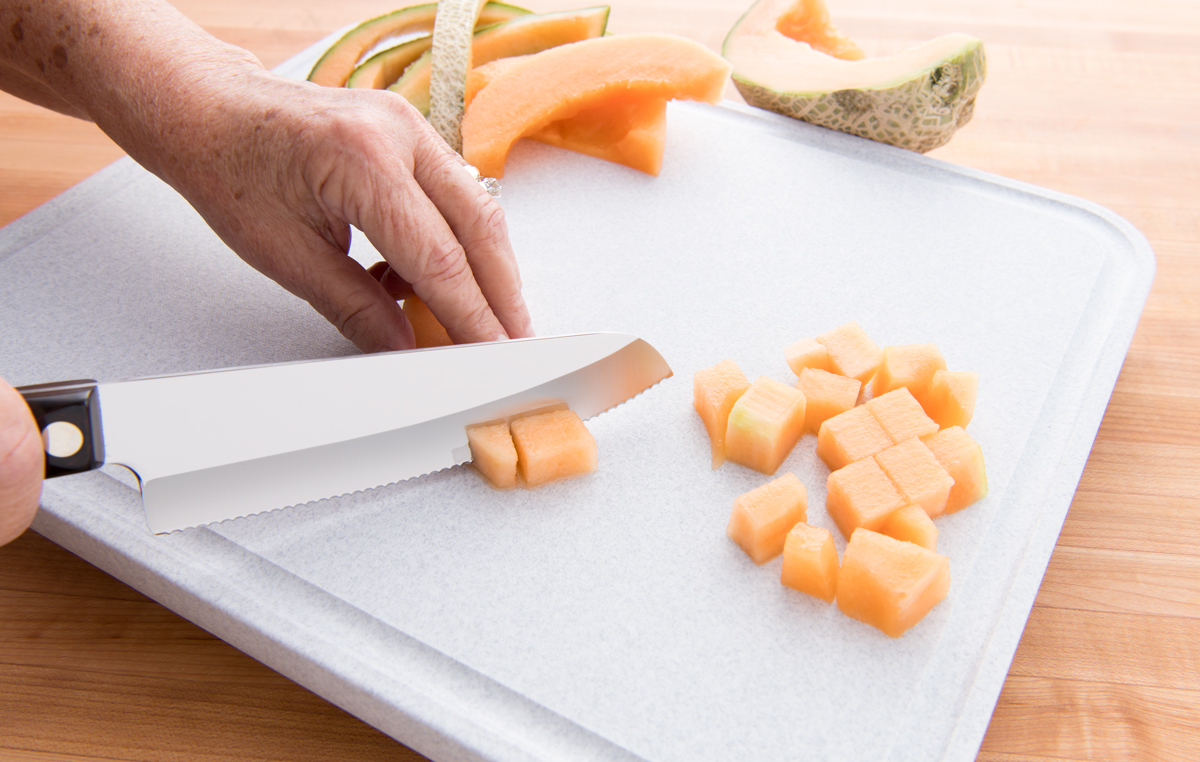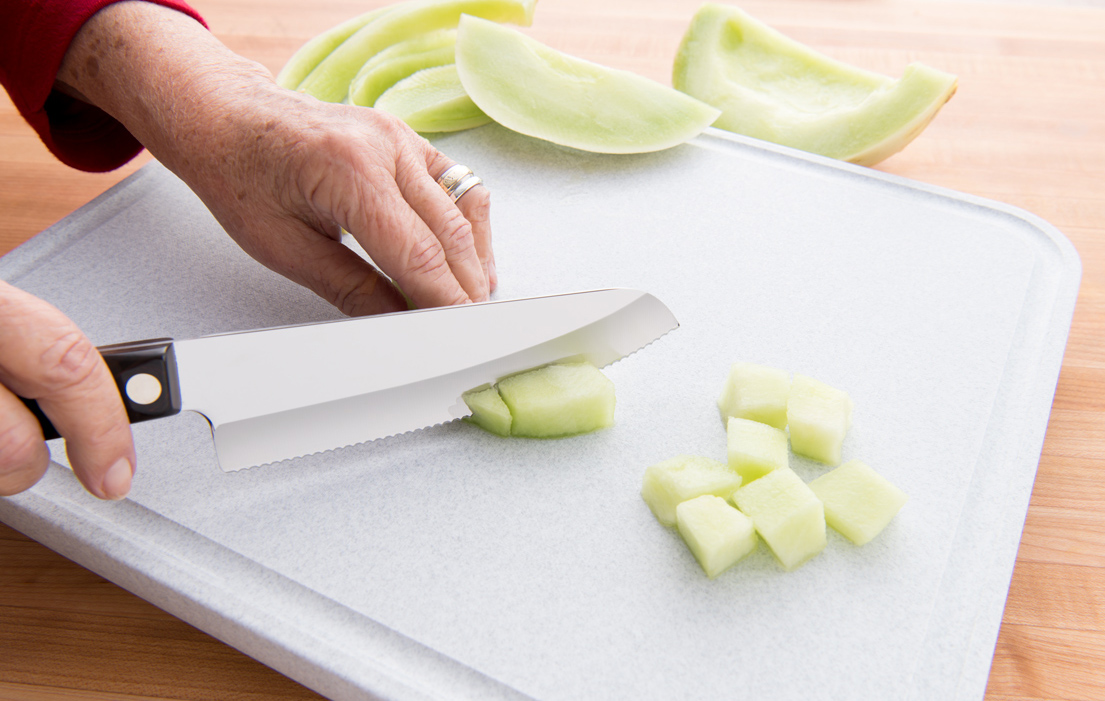 The strawberries and kiwi fruit can both be prepped with the Trimmer.
Bring this fruit salad to the table in a clear glass bowl to show off the colors. Serve up individual servings using the Slotted Spoon. It doesn't get any easier than this.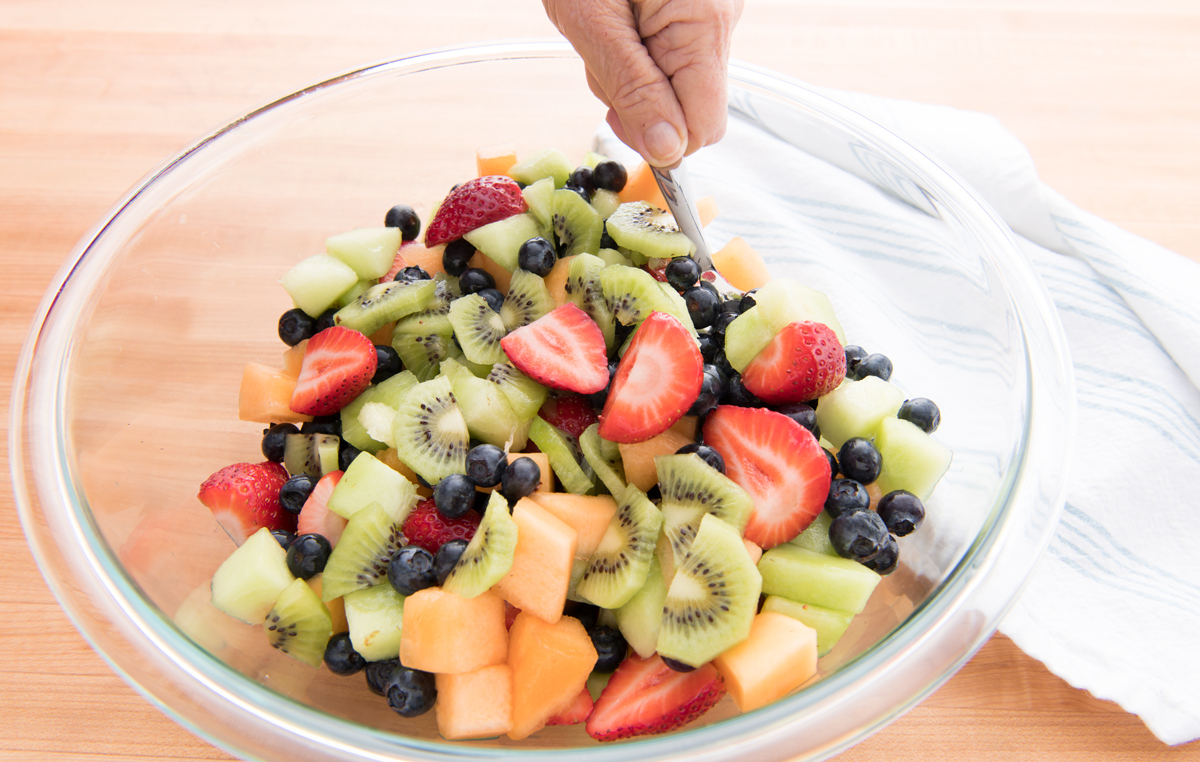 Ingredients
2 cups cubed cantalope
2 cups cubed honeydew
2 cups blueberries
1 cup halved strawberries
2 medium kiwifruit, peeled, halved and sliced
1/2 cup orange peach mango juice concentrate or orange pineapple juice concentrate, undiluted
Directions
Combine the cantalope, honeydew, blueberries, strawberries and kiwi in a large bowl. Add the juice concentrate; toss to coat. Chill for at least 2 hours stirring occasionally.
Recommended Tools