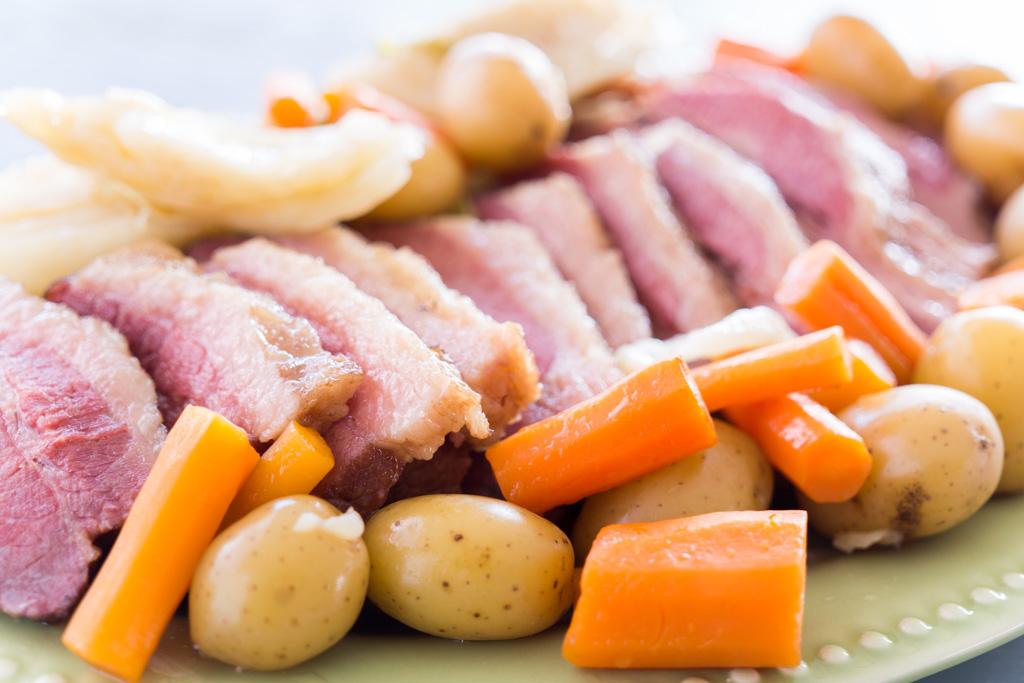 This week we invited Cutco retiree, DB Busan, into the Cutco kitchen to share her recipe for corned beef and cabbage. DB retired from her position as Mail/Distribution Center Supervisor in January 2008 after 19 years of service. These days, she keeps busy as the volunteer co-manager at the Olean Food Pantry where she also teaches families how to cook budget friendly, nutritious meals.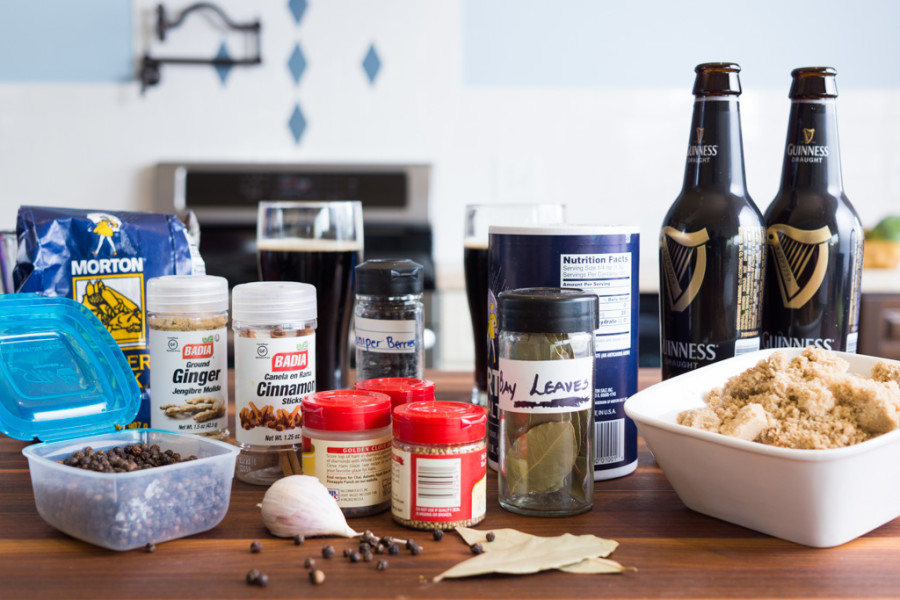 DB has been cooking corned beef and cabbage for St. Patrick's Day for 49 years and brining her own brisket for 23 years. She's used the same basic recipe with some variations over the years and even tried a few new ones but comes back to this one because, in her words, "it's the best."
She started brining corned beef herself because she wants to know what's in the food she's eating. Although it may appear to be intimidating, DB says preparing the brining mix takes just a few minutes and then it's just a matter of allowing the meat to brine for 10 days. Once the brining process is complete, the meat is cooked low and slow.
DB and her husband host a St. Patty's Day party for family and friends who love this corned beef, which she serves with loaves of homemade Irish soda bread. And if that isn't enough, she also prepares and serves a corned beef and cabbage lunch for a group from the local chapter of the Ancient Order of Hibernians, an Irish fraternal organization whose members unload food trucks at the Olean Food Pantry.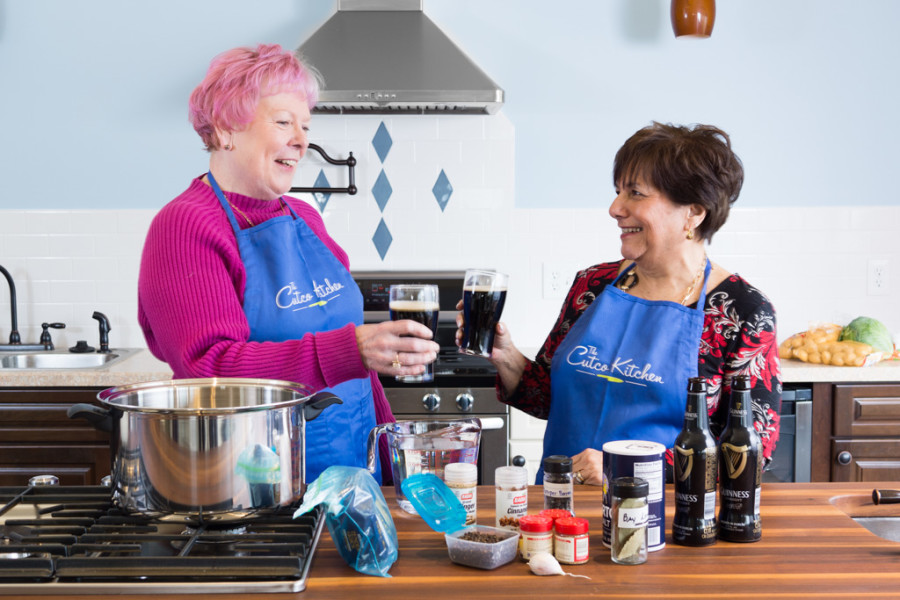 As for the taste testers, they were tripping over each other getting to the kitchen to taste this hearty dish. The meat was tender and seasoned perfectly. They all appreciated that it was not too salty as sometimes happens with commercially prepared seasoning packets that usually come with the briskets.
Ingredients
Meat
2 to 2 1/2 pound beef brisket
Brine mix:
2 quarts water
1 cup kosher salt
1/2 cup brown sugar
2 tablespoons saltpeter
1 cinnamon stick, broken into several pieces
1 teaspoon mustard seeds
1 teaspoon black peppercorns
8 whole cloves
12 whole juniper berries
2 bay leaves, crumbles
1/2 teaspoon ground ginger
2 pounds ice
1 small onion, quartered
1 large carrot, coarsely chopped
1 stalk celery, coarsely chopped
Directions
Place water in a large 6 to 8 quart stockpot along with the first 10 ingredients. Cook over high heat until the salt and sugar have dissolved. Remove from heat and add the ice. Stir until the ice melts. If necessary, place brine in refrigerator until it reaches 45 degrees. Once cooled, place the brisket in a 2-gallon zip top bag and add the brine. Seal, lay flat inside a container and refrigerate for 10 days. Check daily to make sure the brisket is completely submerged and stir the brine.
After 10 days, remove the brisket from the brine and rinse well under cool water. Place it in a pot just large enough to hold the meat, and add the following: 2 bottles of stout beer (we used Guinness) 3 quarts of water Place the following in a square of cheesecloth: a few peppercorns, juniper berries, mustard seeds, cloves, allspice berries and 1 bay leaf. Tie with kitchen twine and add to pot.
Cover and bring to a boil over high heat. Meanwhile, preheat the oven to 275°F.Transfer the pot from the stove to the preheated oven and cook for 2 1/2 to 3 hours or until meat is tender. Remove from oven and turn the oven off. Remove the brisket from the pot and place on an oven-proof platter with one cup of liquid. Return to the oven to keep warm.
Place the pot on the stove and add: 1 pound of carrots cut into 2- inch pieces 1 pound of potatoes, peeled or unpeeled, chopped
Bring to a simmer over high heat. Reduce heat to low, cover and simmer 7 to 10 minutes. Add 1 small head cabbage, chopped. Simmer an additional 12 to 15 minutes or until vegetables are tender. Remove spice bag.
To serve, slice corned beef and spoon the vegetables and some of the liquid around the brisket.
Recommended Tools