Loaded Veggie Nachos for the Win
Published 443 days ago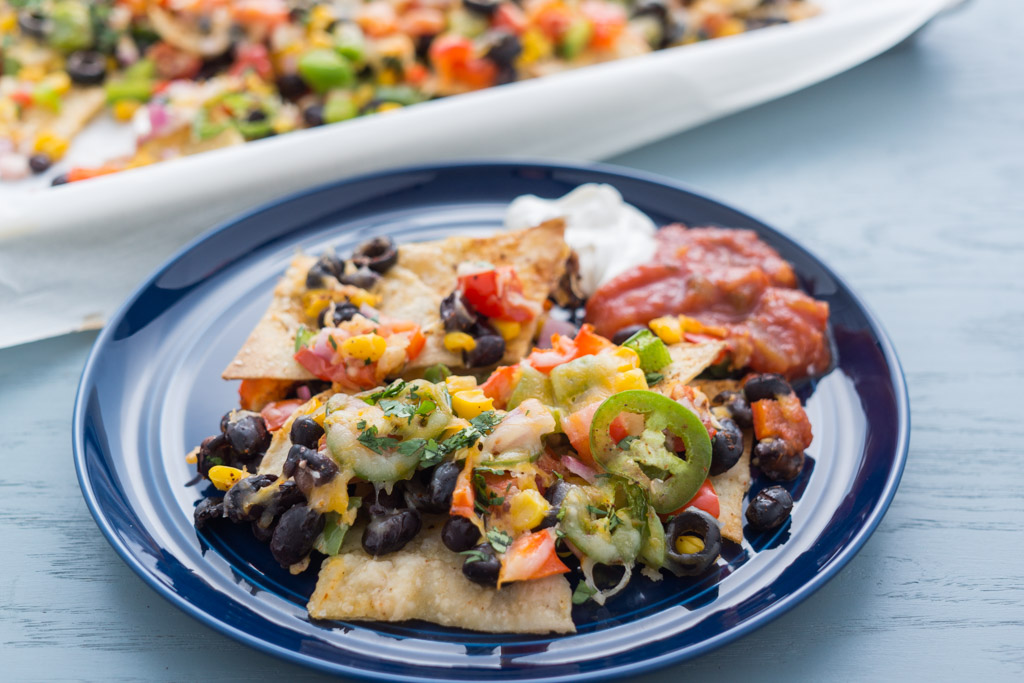 It's time for the biggest professional football game of the year. Whether your favorite team made it to the finale or not, you'll probably be watching. Sometimes the game is great and sometimes not so much but it does create a great opportunity to get together with family and friends and indulge in some wonderful food and drinks. After over a month or trying to stick with those New Year's resolutions we've made, we're ready for a cheat day.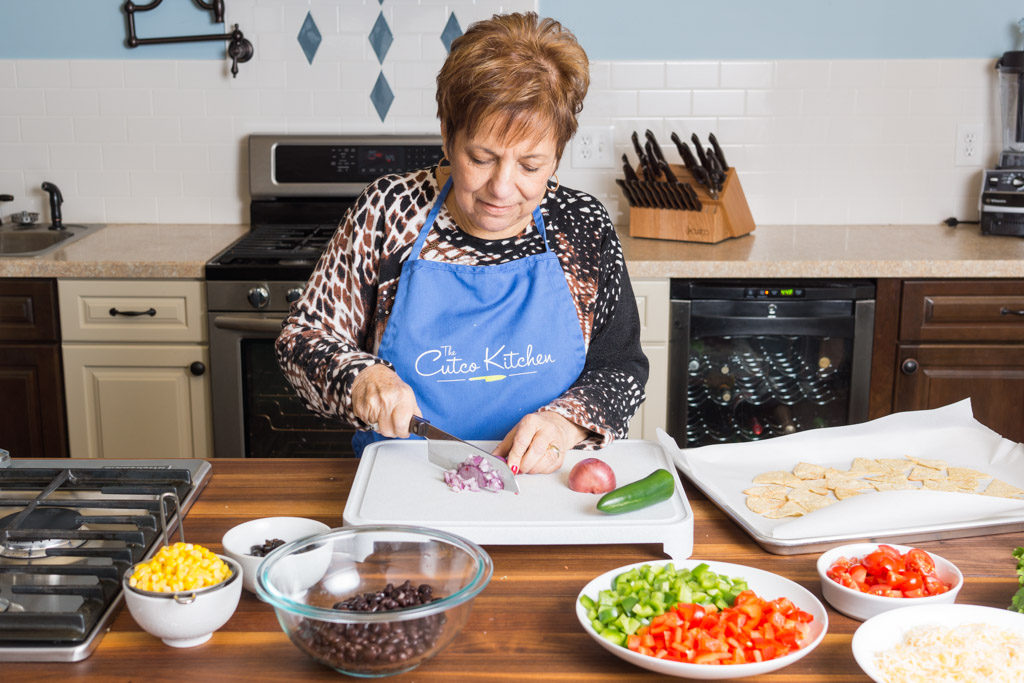 Here's a recipe to kick-off the day that will please people trying to incorporate more vegetables into their diets. There is no meat in this delicious nacho platter but it's very satisfying. You can kick it up by topping it with a spoonful of salsa or cool it down with a dollop of sour cream. This is also a dish you can play with by adding more of what you like or taking away ingredients you can do without.
The homemade tortilla chips add a nice touch but you could certainly use store bought if you prefer.
Visit our Nacho Bar for more inspiration. Watch videos on how to cut ingredients for nachos, download our nacho shopping list and tell us what your favorite nacho toppings are.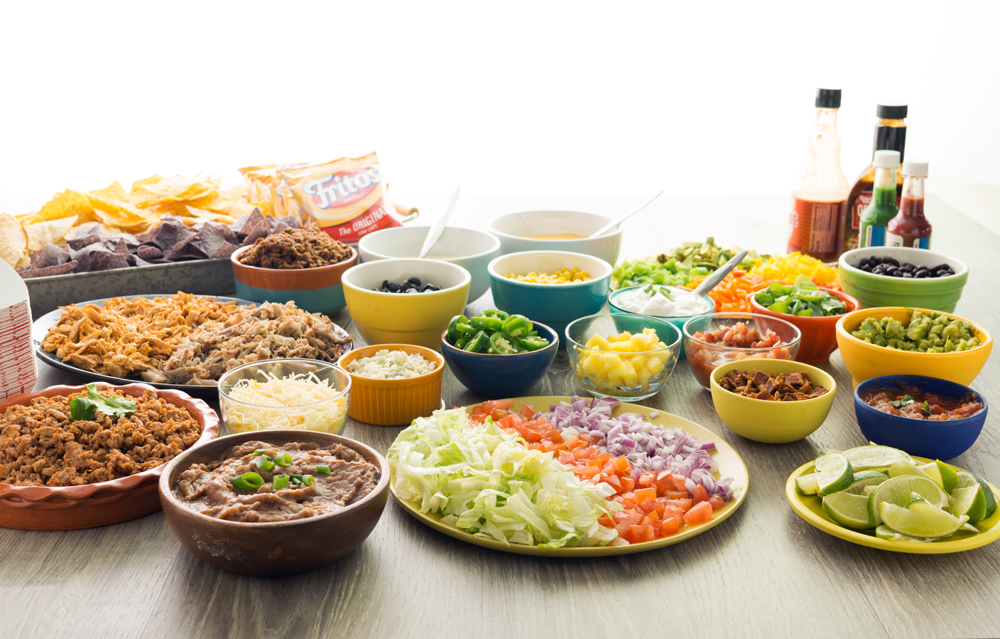 Ingredients
8 corn tortillas
Cooking spray
Salt to taste
1 15-ounce can black beans, drained and rinsed
1 cup sweet corn kernels (fresh, canned or frozen)
1 cup diced green bell pepper
1 cup diced red bell pepper
1 small jalapeno pepper, thinly sliced
1/4 cup diced red onion
1 2.25-ounce can sliced black olives
1 cup chopped fresh tomato
2 cups shredded Mexican-blend cheese
1 teaspoon chili powder, divided
1/4 cup chopped fresh cilantro
Salsa, sour cream, guacamole (optional)
Directions
Preheat oven to 400°F.
Spray a cooking sheet with non-stick cooking spray.
Stack corn tortillas and use a pizza cutter to cut into triangles. Separate and place on the baking sheet in a single layer. Depending on the size of the tortillas, you may need to use two pans. Spray the triangles with cooking spray and sprinkle with salt.
Bake for about 8 minutes or until lightly browned and crisped.
Place half of the tortilla chips on a parchment lined baking sheet. Layer with half of the beans, corn, red and green peppers, jalapeno, red onion, black olives, tomatoes and cheese. Sprinkle with 1/2 teaspoon chili powder. Repeat the layers.
Bake 10 to 15 minutes or until cheese is melted and bubbly. Top with chopped cilantro. Serve immediately with salsa, sour cream or guacamole.
Recommended Tools