A Light Summer Side: Greek Cucumber and Tomato Salad
Published 1142 days ago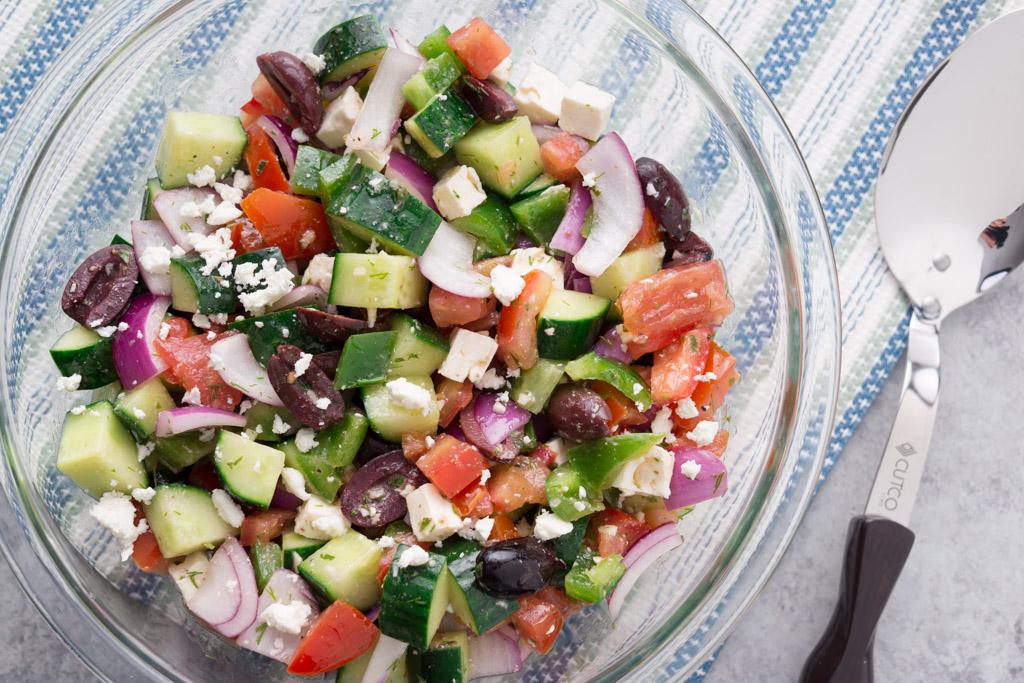 Whether you're looking for a cool summer side dish, potluck recipe or a refreshing lunch idea, here is a healthy Greek salad recipe that covers it all.
This Greek Cucumber and Tomato Salad includes some of the best vegetables that summer has to offer – tomatoes, cucumbers, red onions and bell peppers. Tossed with Kalamata olives and feta cheese in a light, flavorful dressing, it offers up delicious Greek flavors.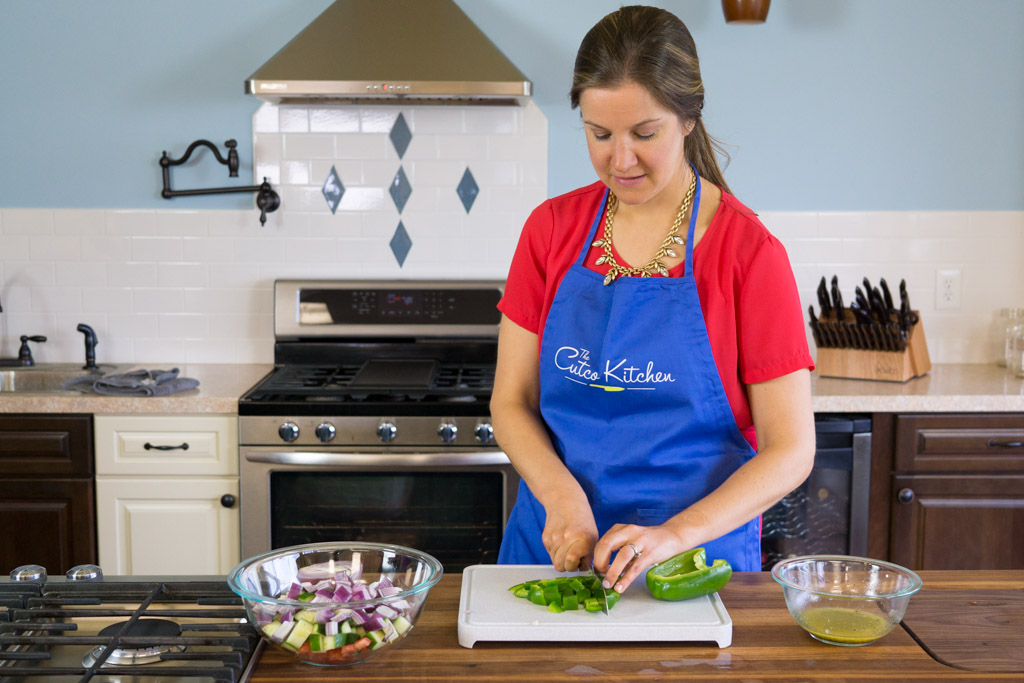 A chef knife or santoku knife will be called into action for chopping the garlic, and again for the vegetables.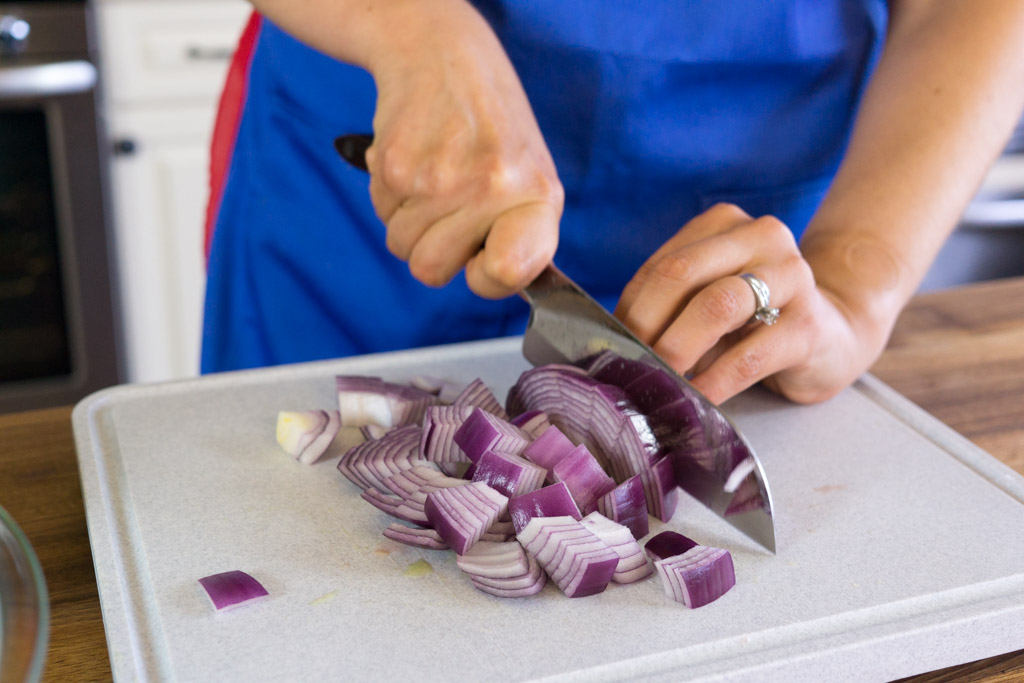 This Greek salad is easy to throw together and tastes even better when it marinates for a couple of hours. It's filled with veggies, healthy fats and tons of flavor. Adding some tuna fish or chicken would make a great one-dish meal.

Make sure to add it to your easy summer sides repertoire.

Nutrition info (per serving): 196 calories, 17g fat (3g sat), 7mg cholesterol, 165mg sodium, 9g carbohydrates, 1.1g fiber, 2.5g protein
Ingredients
6 tablespoons olive oil
2 tablespoons fresh lemon juice
1/2 teaspoon fresh chopped garlic
1 teaspoon red wine vinegar
1/2 teaspoon dried oregano or 1 teaspoon chopped fresh oregano
1/2 teaspoon dill weed or 1 teaspoon chopped fresh dill
Salt and freshly ground black pepper
3 large plum tomatoes, seeded, coarsely chopped
1 English cucumber, chopped
1/2 red onion, chopped
1 bell pepper, chopped
1/2 cup pitted Kalamata olives
A heaping half cup crumbled feta cheese
Directions
With a Mix-Stir, whisk the olive oil, lemon juice, garlic, vinegar, oregano and dill weed together until blended. Season to taste with salt and freshly ground black pepper.
Combine the tomatoes, cucumber, onion, bell pepper and olives in a bowl. Toss with dressing. Gently fold in feta cheese and serve chilled.
Recommended Tools