Leftover Pot Roast Meat Pies
Published 125 days ago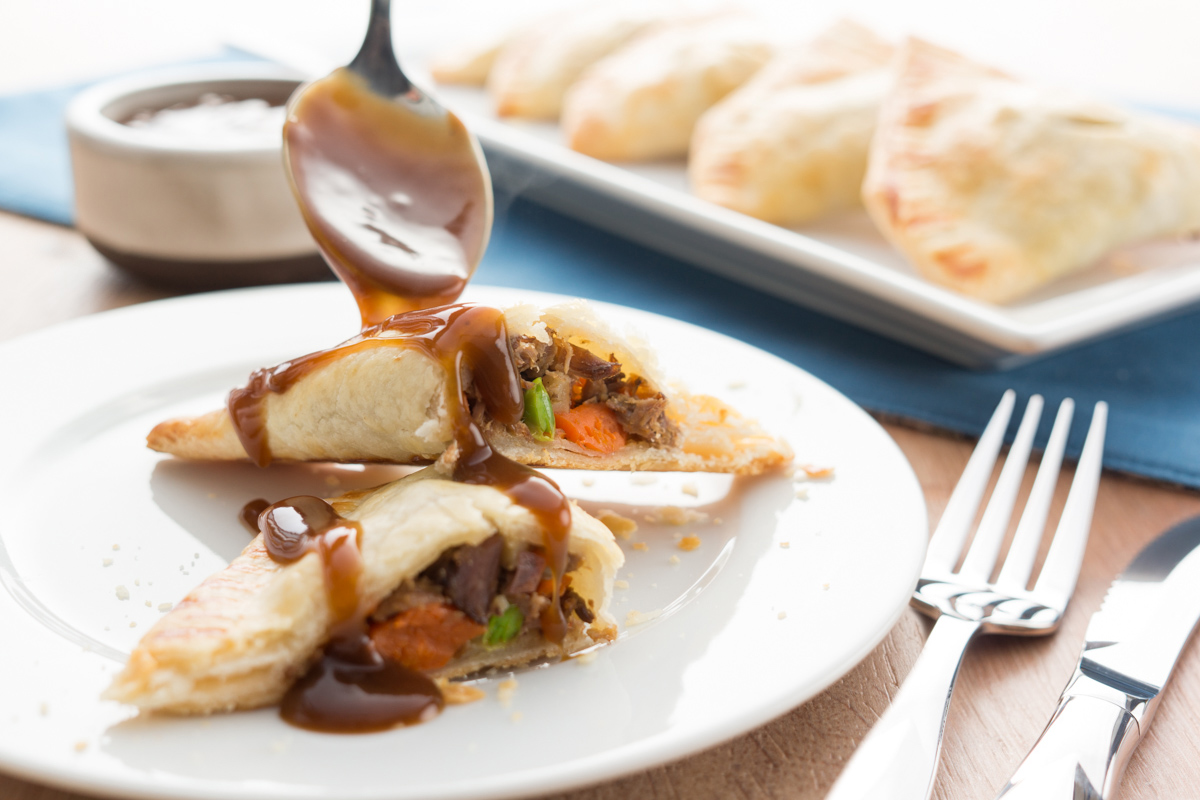 Growing up I thought my mother was the best cook in the world. She would tell you she wasn't, but I have to disagree. In fact, there was one dish in particular that I loved that my brothers, sister and I would request all the time. We called it "meat in the little doughs."
As it turns out, "meat in the little doughs" was pot roast, potatoes and carrots from the night before, chopped up, pressed into pie dough, baked and topped with gravy. It was leftovers! Go figure. But to us it was the best meal ever.
When I found out we would be making Slow-Cooker Pot Roast in the Cutco Kitchen, I had to make these Leftover Pot Roast Meat Pies (aka meat in the little doughs). I asked my sister Karen to help. She also works at Cutco in the IT department.
Making Meat Pies
Growing up our mother used a meat grinder to prep the leftovers, but Karen and I, of course, used Cutco knives. For dicing the leftover roast beef, Karen used a Trimmer while I reached for a 7-5/8" Petite Chef to dice the potatoes and carrots. The benefit to using kitchen knives as opposed to a grinder or food processor is you can chop the ingredients to the size you like and you can leave out the gristly bits (as my sister called them) from the beef.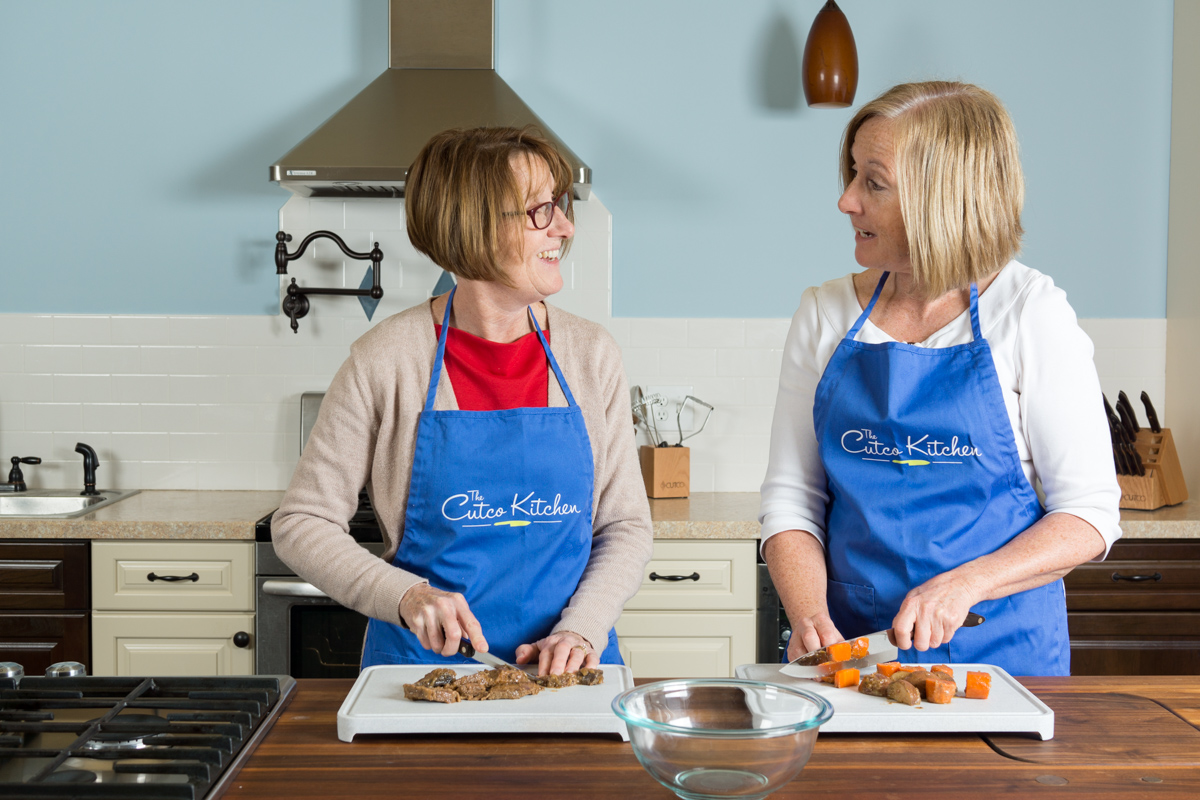 Adding in Flavor
We took the liberty of choosing a few add-ins for variety. Along with using the leftover meat, potatoes and carrots, we experimented with adding baby peas, chopped roasted red peppers and diced mushrooms to the meat pies.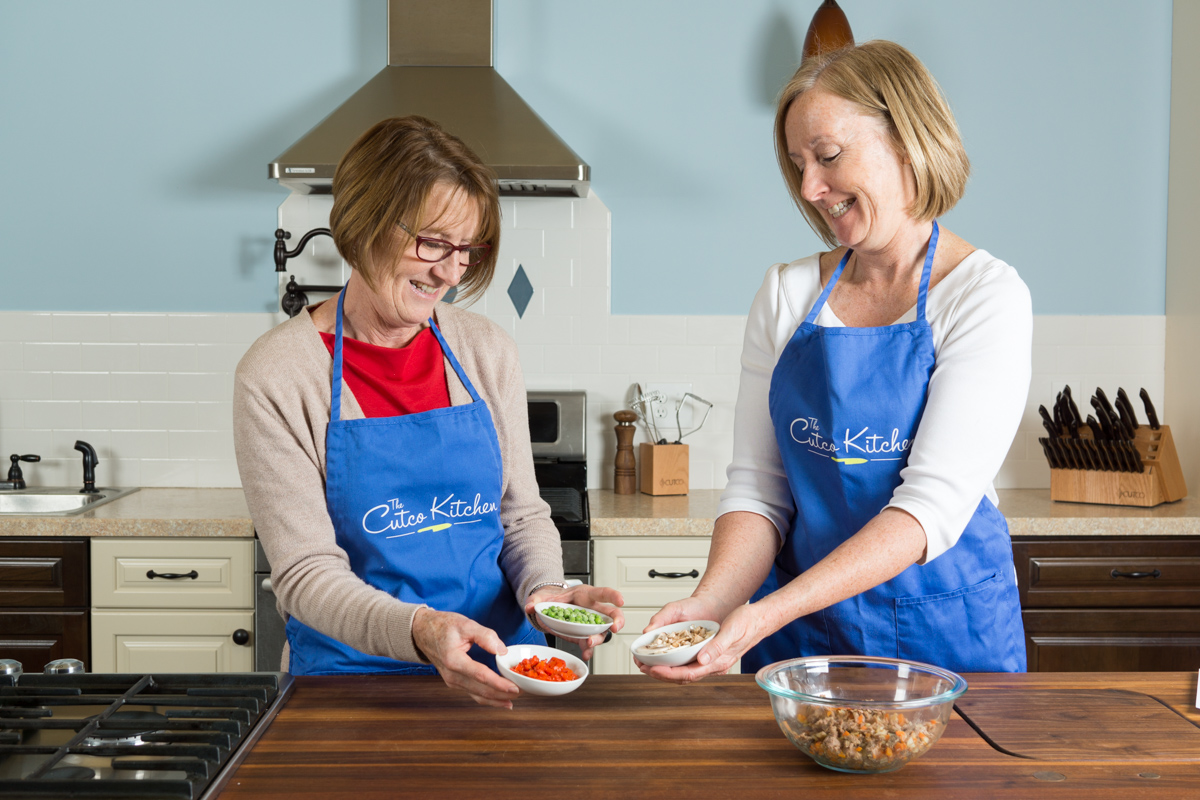 Once we started to experiment we started thinking about what other flavors would go well with the meat mixture. Karen suggested hoisin, steak or soy sauce. Or, how about hot sauce or even salsa. Other options could include sprouts, water chestnuts or other Chinese veggies. If you want to make the meat stretch, maybe add some cooked rice.
The beauty of using leftovers is you can reinvent them in any way you want.
Memories of "Meat in the Little Doughs"
Ironically, just a few days ago at a family dinner my mother remarked that when we were little she would have made "meat in the little doughs" from the leftover pork roast we were eating. That for me is what cooking is all about. It's not about how good you cook, it's about the memories you make.
Ingredients
2 cups chopped leftover pot roast, potatoes and carrots
2 refrigerated pie crusts
1 egg
2 tablespoons water
1 12-ounce jar of beef gravy (optional)
Directions
Preheat oven to 400°F.
Chop leftover pot roast, potatoes and carrots to the desired size and mix together.
Use a Pizza Cutter or 2-3/4" Paring Knife to cut the sheets of pie dough into 8 equal squares.
Spoon meat mixture into center of each pie dough square.
Brush edges of pie dough with water. Seal each pie square into a triangle and crimp closed with a fork.
Place meat pies onto a sheet pan lined with parchment paper.
Mix egg and water together. Brush egg mixture onto each meat pie. Use a sharp knife to pierce the top of each one to vent.
Bake 20 minutes or until golden brown.
Serve with gravy.
Recommended Tools