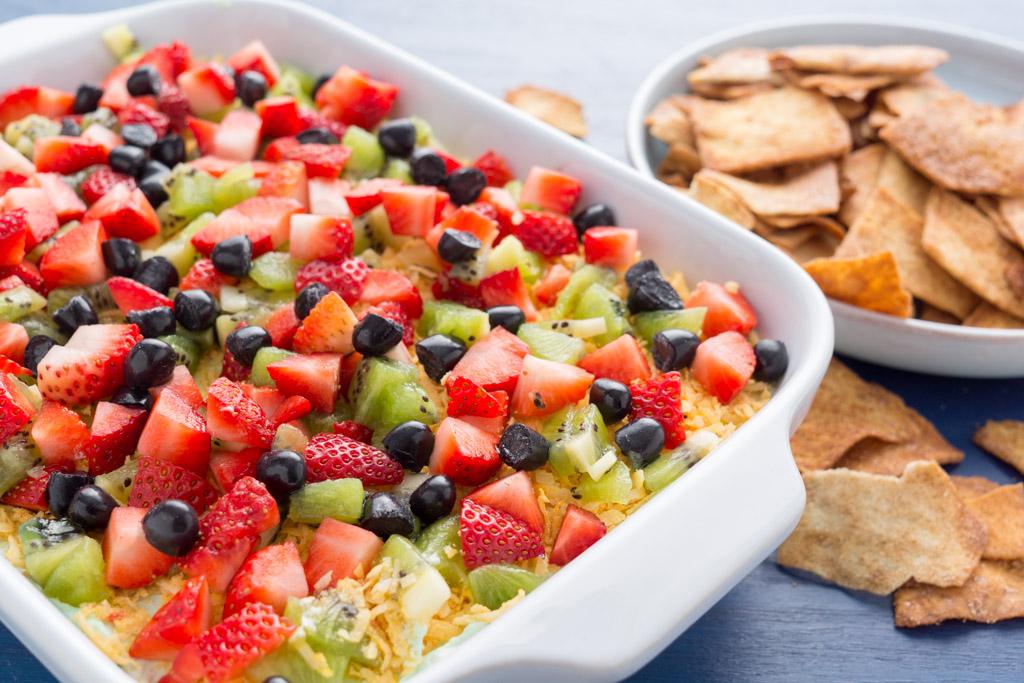 I actually came across this recipe for Layered Dessert "Taco" Dip a couple of years ago and honestly, I don't remember where I saw it. With my love of chocolate and desserts in general, I scribbled it down on a piece of paper which makes me think I was probably at the hairdresser's or doctor's office leafing through a magazine.
This is a sweet take on the popular 7-layer taco dip with each layer a sugary swap for the ingredients in the savory dip.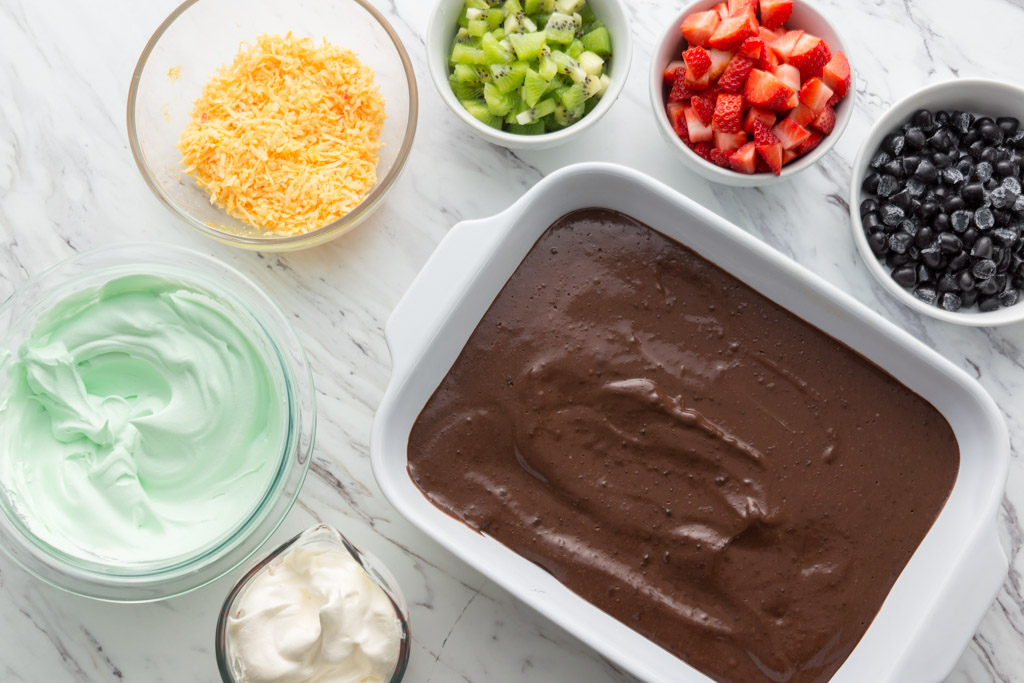 I increased the amounts of strawberries and kiwis in the original recipe but you can use less if you prefer. The focus of the dish is all the layers. This is an easy, colorful, no-bake dessert you can make with kids.
Young ones can whip up the pudding using the Mix-Stir while you dice the strawberries and kiwi with the Trimmer. The kids can also snip the jelly beans in half using the Super Shears. When it comes time to put the dip together, the wide, flexible blade of the Spatula Spreader will allow you to smoothly and evenly layer the ingredients into the pan.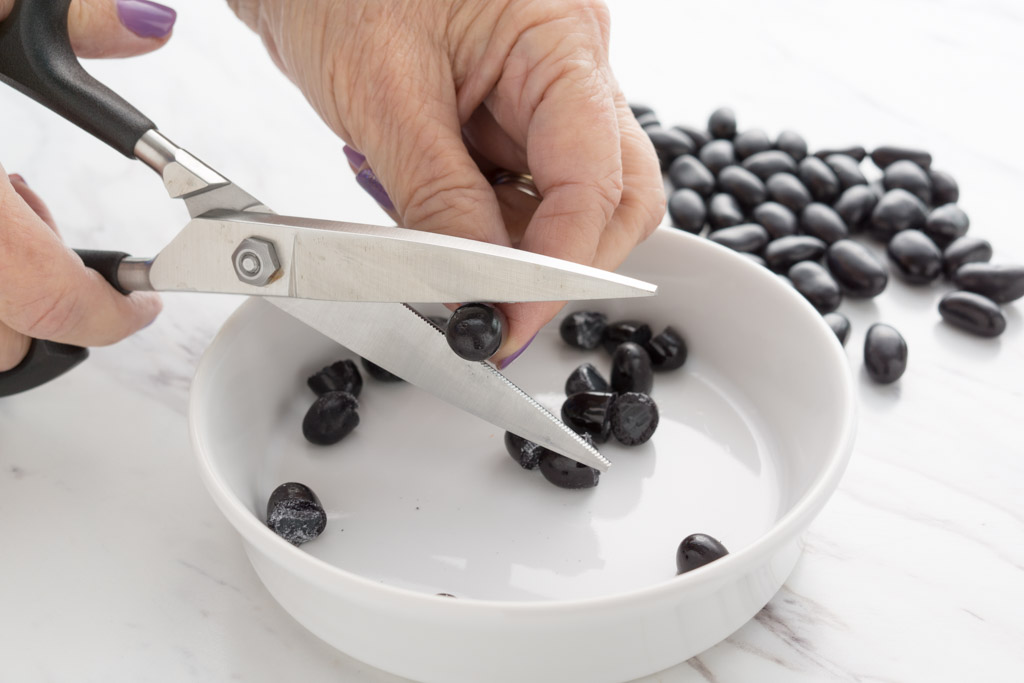 The hardest part of this recipe is waiting for it to firm up a bit before digging in with the cinnamon-sugar pita chips.
Ingredients
2 3.9-ounce boxes dark chocolate or chocolate fudge instant pudding
Milk
Food coloring - green, red and yellow
2 1/2 cups of non-dairy whipped topping, divided
1/2 cup shredded coconut
2 cups chopped fresh strawberries
3 kiwis, peeled and chopped
Black jelly beans, cut in half
Cinnamon sugar pita chips
Directions
Layer 1 – Prepare pudding according to package directions and spoon into a 13 x 9 pan (beans). Chill in refrigerator until set.
Layer 2 – Spread 1 cup of whipped topping over pudding (sour cream).
Layer 3 – Add a couple of drops of green food coloring to 1 1/2 cups of whipped topping and stir until color is uniform (guacamole). Spread over white layer.
Layer 4 – Add a tiny drop of red food coloring and 3 drops of yellow food coloring to the shredded coconut (cheese). Mix thoroughly and sprinkle over green layer.
Layer 5 – Layer chopped strawberries and kiwi (salsa) over coconut.
Layer 6 – Cut black jelly beans in half with Super Shears and sprinkle them on top (olives). Cover and refrigerate for about an hour to allow the whipped topping to firm up a bit.
Layer 7 – Serve with cinnamon sugar pita chips for dipping.
Recommended Tools