Kid-Friendly Fruit Wands for Mother's Day
2877 days ago
Skip to recipe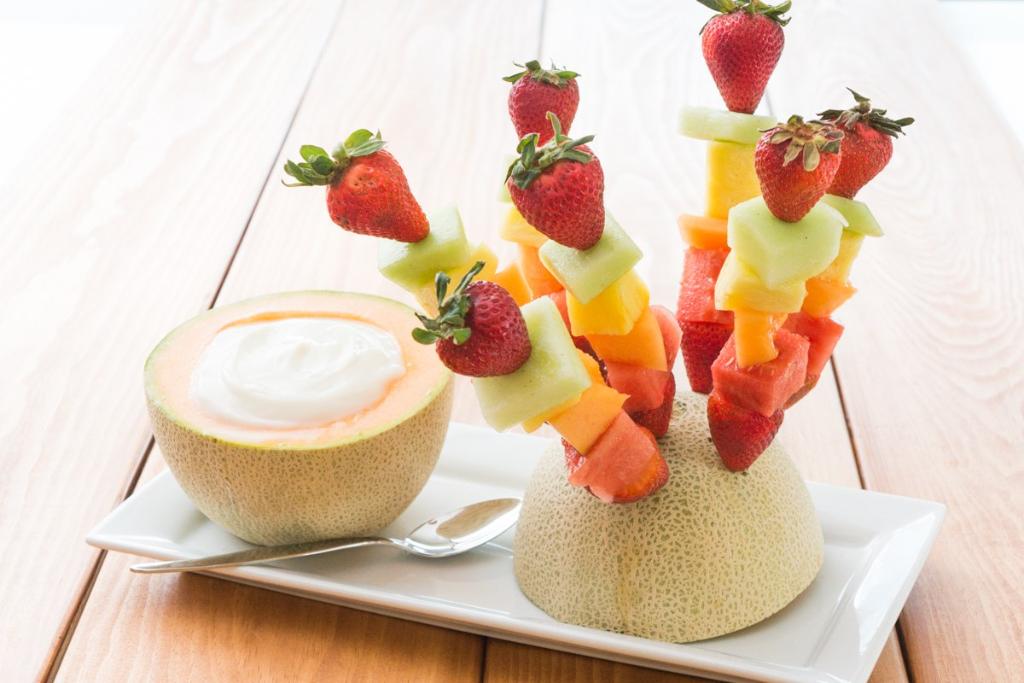 The spring and summer celebration season is gearing up with Mother's and Father's Day, Memorial Day, the Fourth of July, graduations and weddings all on the calendar. In between, there will be plenty of summer picnics, family get-togethers, vacations and lazy days at the beach.
For our first significant holiday, Mother's Day, show mom how much she means to you with a breakfast of fruit wands with a yogurt dip. This is a simple and easy treat that dad and the kids can prepare. Younger children can make the dip and slide the fruit on the skewers. Older children, with supervision, can cut the fruit.
Fruit Wands
For the dip:


2 cups vanilla yogurt


2 tablespoons honey


1 cantaloupe, cut in half


Whisk the yogurt and honey together in a bowl.

Take one half of the cantaloupe, remove all the seeds and a little of the flesh with a spoon or ice cream scoop.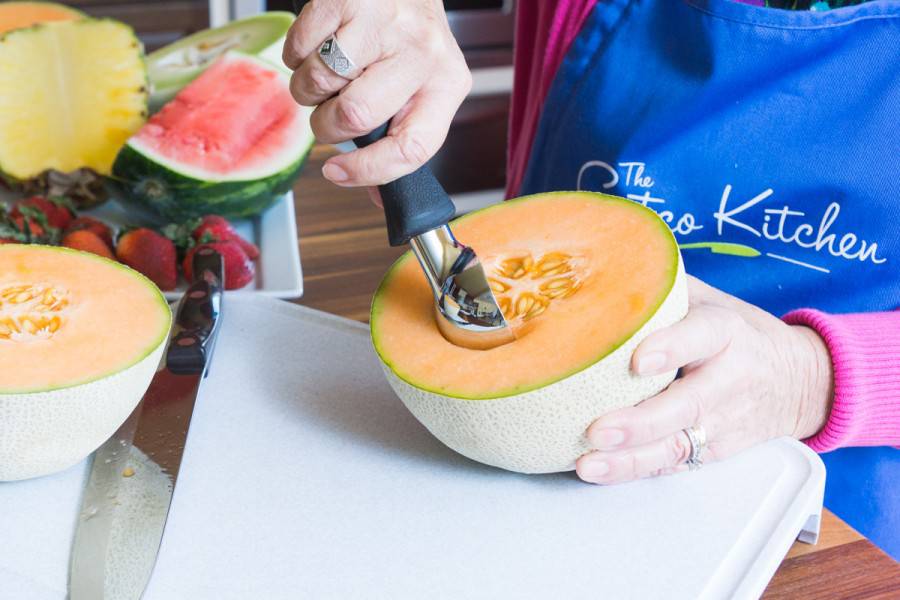 Slice a bit off the bottom so it sits flat like a bowl and place on a plate.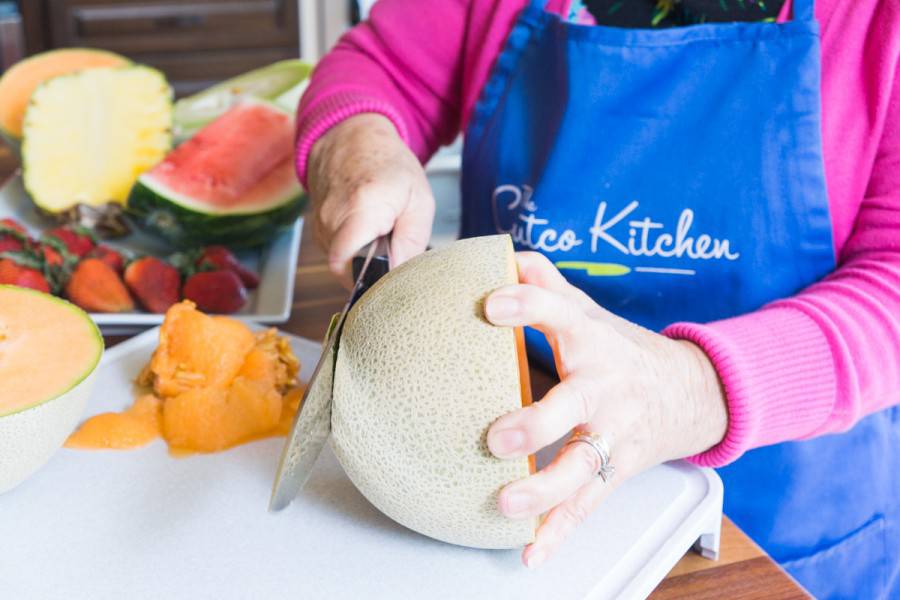 Pour the dip into the cantaloupe.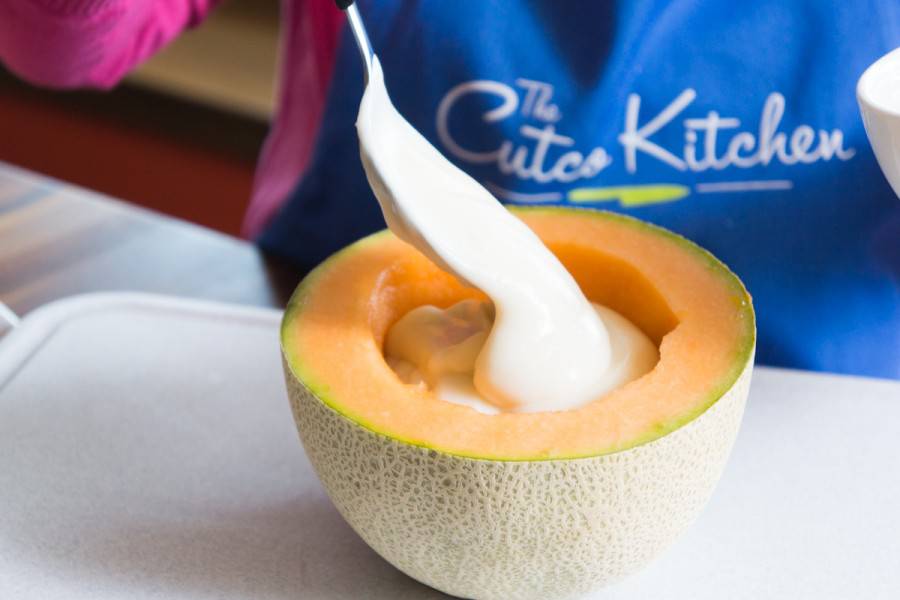 Place the other half of the cantaloupe seed side down on a plate. This will be the holder for the wands.
For the wands:

2 pounds of cubed fruit, such as fresh pineapple, cantaloupe, honeydew, and watermelon

Whole strawberries

Bamboo skewers
Alternating fruit, slide cubes onto skewers, leaving 1 inch at both ends.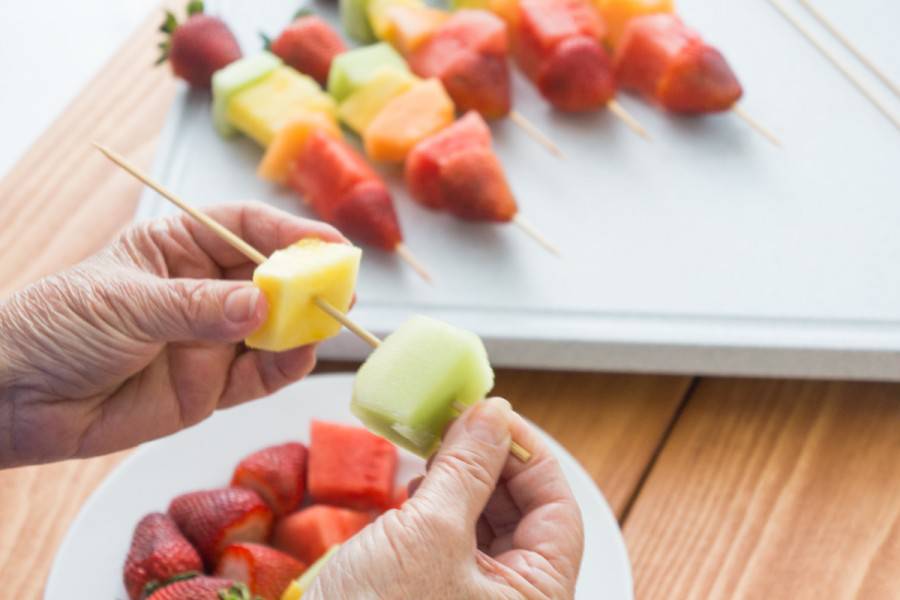 Stick the pointed end of the skewer into the cantaloupe half and top with a strawberry.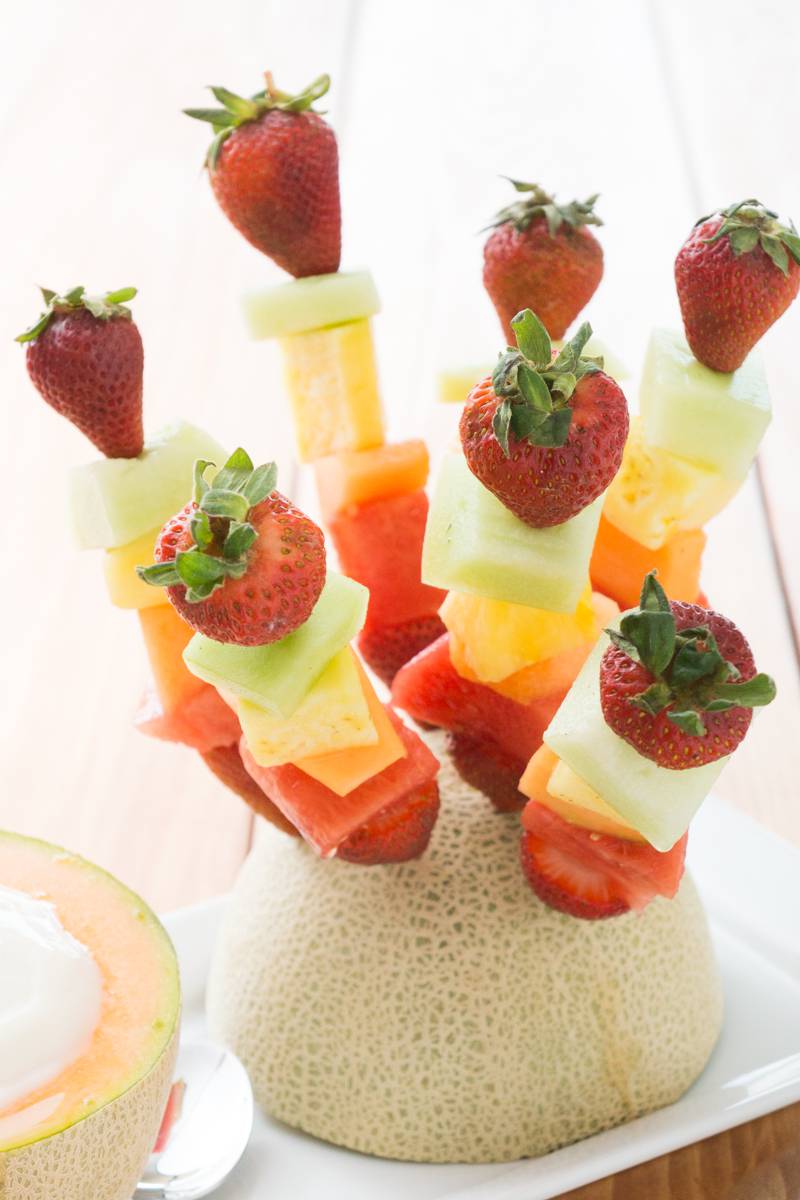 Tip: We found if we made small holes in the cantaloupe first, the skewers were much easier to push in.