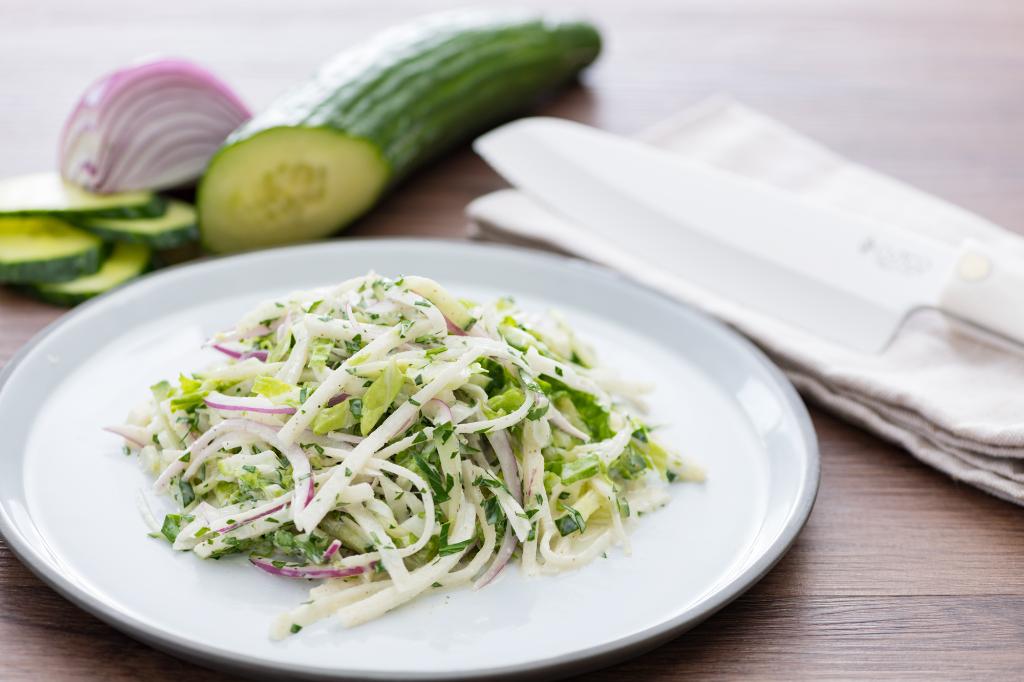 Don't tell people what's in this Jicama Slaw and you'll inevitably be asked, "What is this I'm eating?"
Jicama is a crunchy root vegetable that tastes like a combination of celery and tart apple. It is high in Vitamin C and fiber and works perfectly in this slaw with its creamy and tart dressing.
Feel free to add or change ingredients: grated carrot, celery, red cabbage, red bell pepper, apple, even avocado can be added.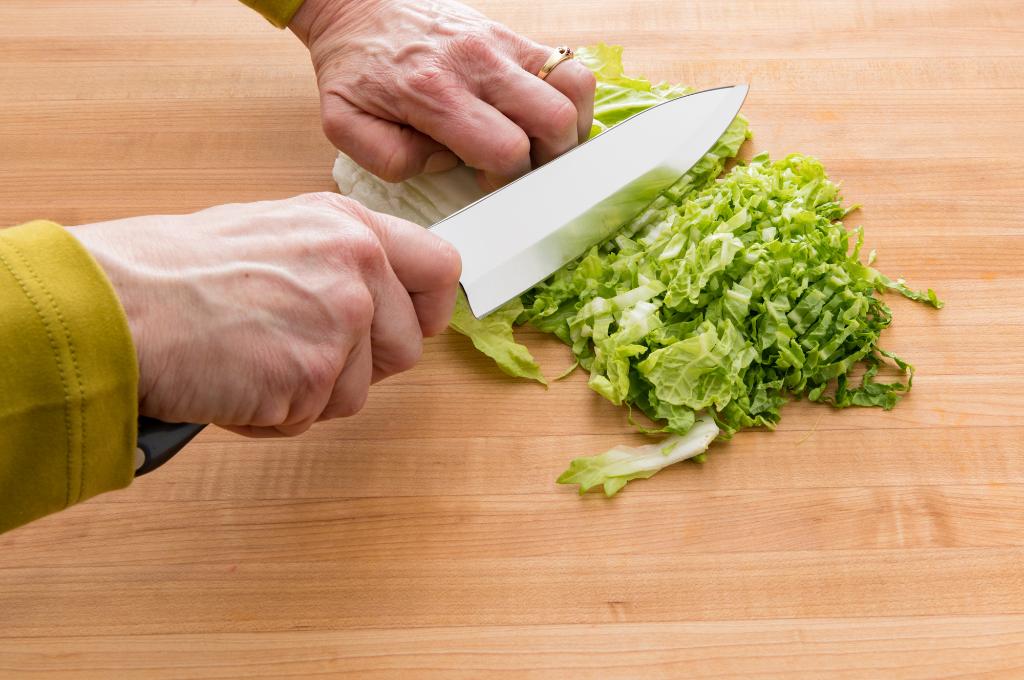 If you make the salad ahead of time, don't worry if some liquid accumulates in your bowl; just pour it off before serving and enjoy!
Preparing the jicama is easy. I liked using the Hardy Slicer to cut it into a julienne. Its sharp, Double-D® edge and heavier weight powered through the dense flesh without wavering. To learn how to cut it, check out my step-by-step instructions for julienning jicama.
Ingredients
1 6-ounce jicama, peeled and julienned (about 1 1/2 cups)
2 cups finely chopped Napa cabbage
1/2 of an English cucumber, julienned (about 1 cup)
1/2 cup red onion, thinly sliced
1/2 cup finely chopped parsley or cilantro leaves
Dressing
2/3 cup mayonnaise
1 tablespoon fresh lemon juice
1 tablespoon apple cider vinegar
1 teaspoon celery seed
1/2 teaspoon Kosher salt
1/4 teaspoon freshly ground black pepper
Directions
Combine jicama, cabbage, cucumber, red onion, and parsley or cilantro in a large bowl.
In a medium bowl, whisk together dressing ingredients.
Add dressing to the jicama mixture and toss to combine. Season to taste with additional salt and pepper, if needed.
Recommended Tools