Saturdays With Barb: Italian Chocolate Spice Cookies
1558 days ago
Skip to recipe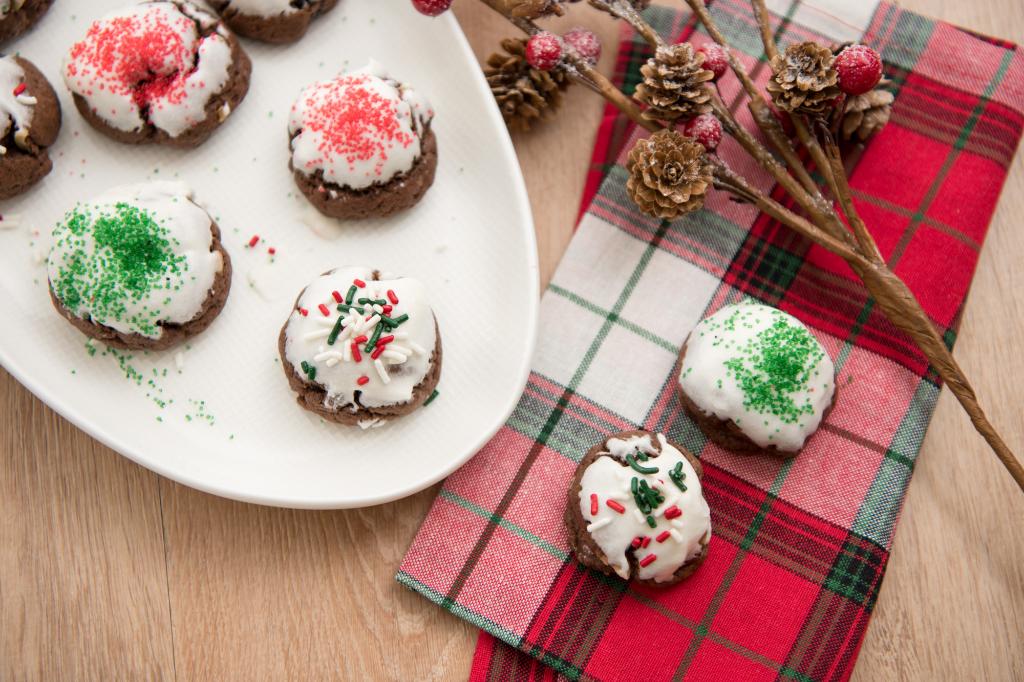 Okay, I know this is not the authentic, from scratch recipe for Italian spice cookies that you might pull from your recipe box for holidays and special occasions. I have that recipe and have made it many, many times. Growing up, I made it with my mother for more Christmases than I can count. The list of ingredients for those cookies was as long as my arm and it made enough to feed an army.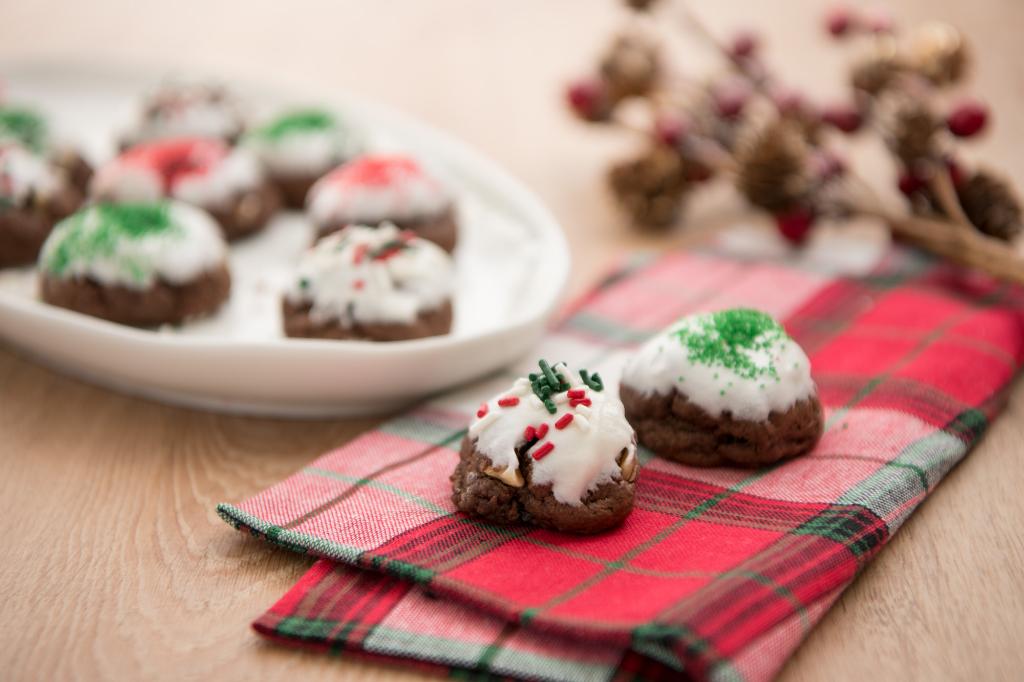 This Italian Chocolate Spice Cookies recipe, using a boxed cake as the base, was given to my mother by her cousin. Her cousin made her spice cookies this way for years. As it turns out, adding a few simple ingredients to the cake mix turns it into a flavorful cookie dough in just minutes. It's so much easier to make than the original.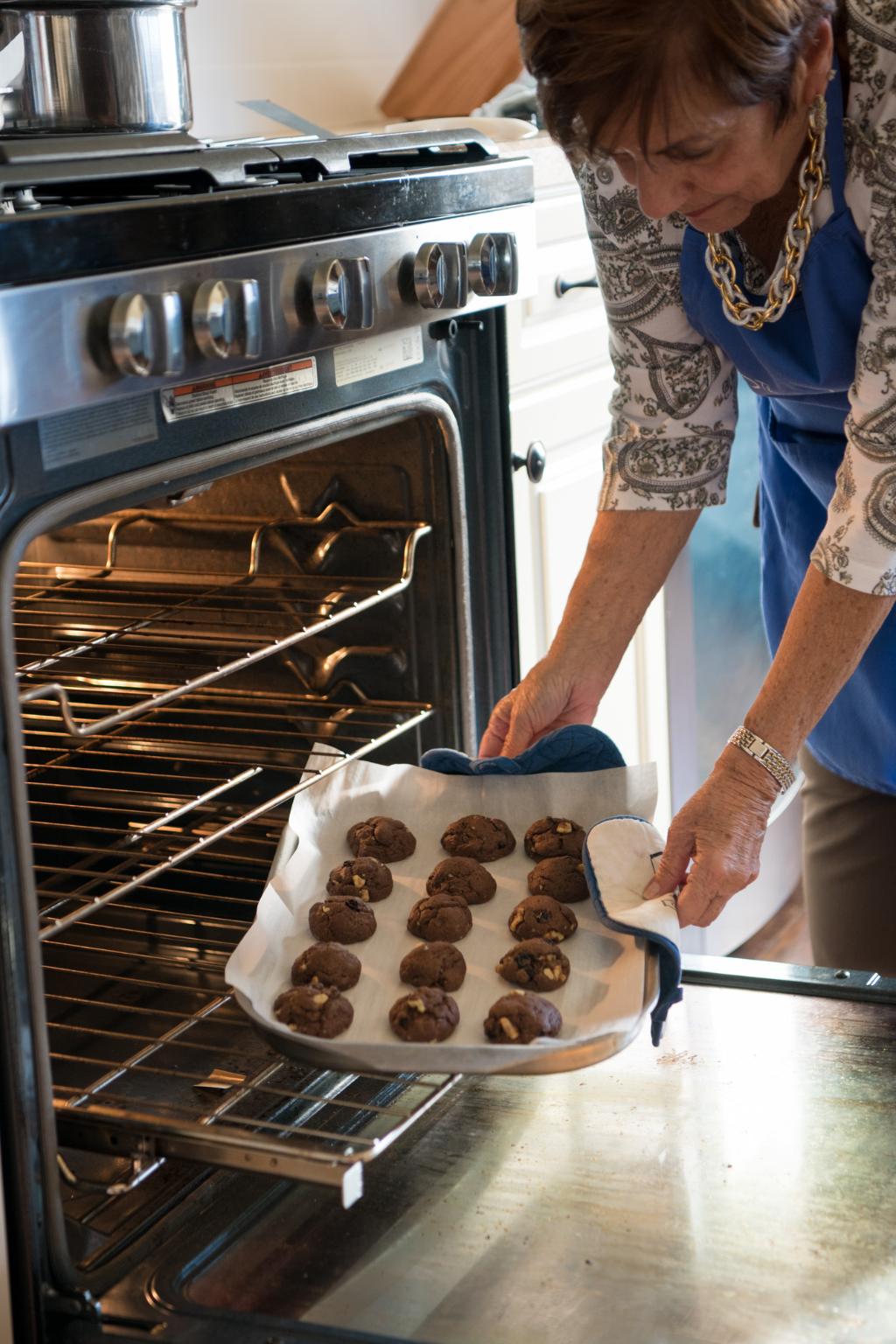 When both of my sons were married, I made batches of these for their wedding receptions. I baked them about a month before the weddings, frosted and decorated them and then froze them in single layers between sheets of wax paper. They freeze well and when thawed, taste like they were just baked.
After baking these here, I enlisted the assistance of Liam, our marketing intern, to help frost and decorate these chocolate gems. Instead of decorating he chose to call it "bedazzling." So he and I bedazzeled the cookies and he is now the official bedazzler of the Cutco Kitchen.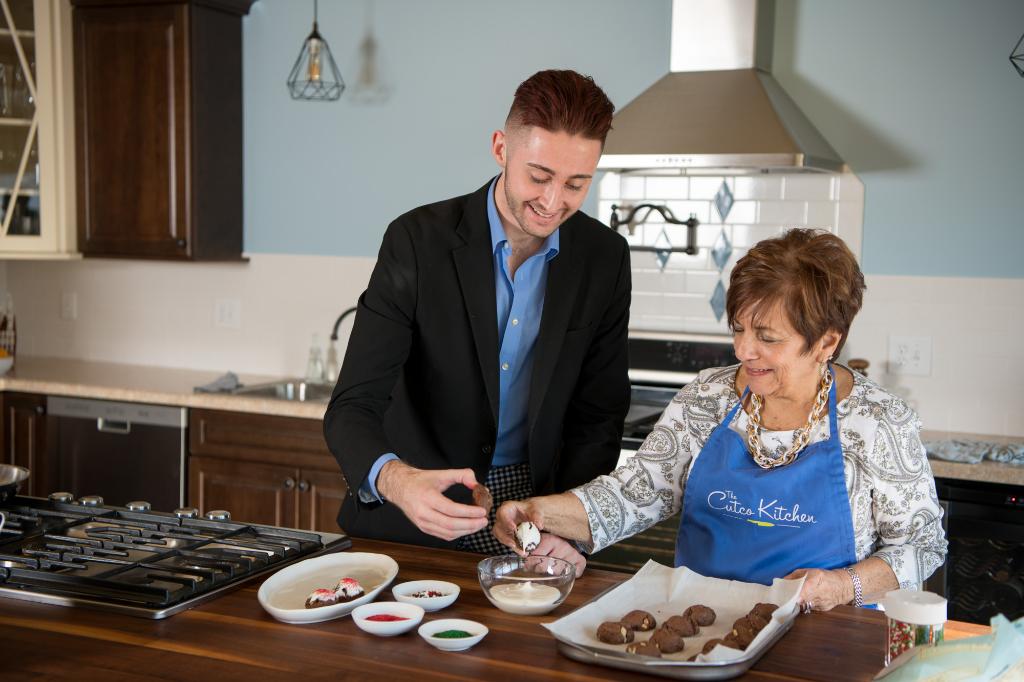 Ingredients
Cookies
1 package devil's food cake mix
2 cups flour
1 teaspoon cinnamon
1 teaspoon ground cloves
2 eggs
1/2 cup vegetable oil
1 teaspoon vanilla
1/2 cup water
1/2 cup chopped nuts
1/2 cup raisins
Powdered Sugar Icing
3 cups powdered sugar
1/3 cup butter, softened
1 teaspoon vanilla
Milk
Food coloring, if desired
Colored sprinkles
Directions
Cookies:
Preheat oven to 375 degrees F.
In large bowl, combine cake mix, flour, cinnamon and cloves.
Add eggs, vegetable oil, vanilla and water and mix with an electric mixer, until just combined.
Fold in chopped nuts and raisins.
Roll into balls, place on ungreased or parchment-lined cookie sheets and bake 8-10 minutes. Cool completely before frosting.
Powdered Sugar Icing:
In a medium bowl, using an electric mixer, mix the sugar, butter, vanilla and 1 to 2 tablespoons of milk together. Continue adding milk, a little at a time, until the icing is the consistency you prefer. Tint with food coloring if desired.
Recommended Tools