Hurry Curry Spiced Pineapple Sauce for Ham
Published 1797 days ago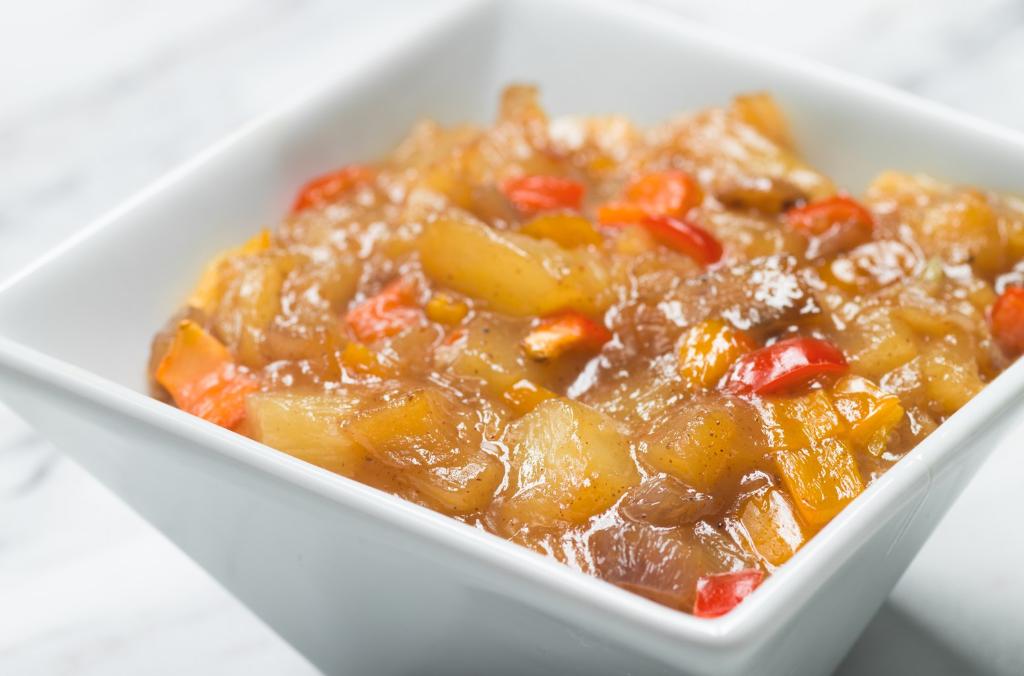 From Dorothy Reinhold of www.Shockinglydelicious.com
Made quickly in a skillet, this fast sauce goes equally well with a holiday ham, roast chicken or pork chops. Warm spices complement the sweet apple and pineapple, perfumed by vanilla and lightly sweetened with brown sugar.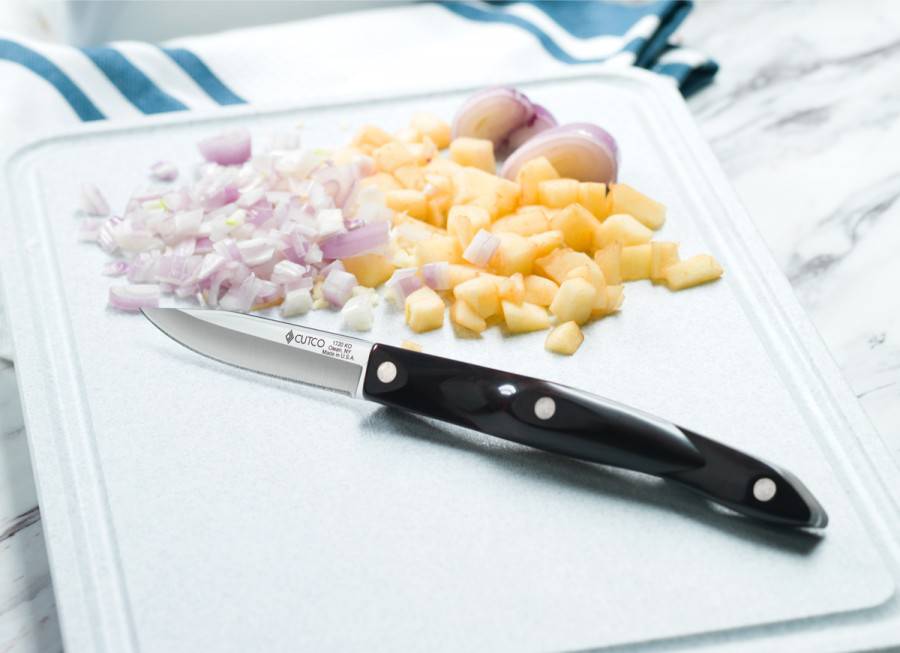 Ingredients
1 tablespoon light-tasting olive oil
1/2 Fuji apple, cored, peeled and finely chopped
1 shallot, peeled and finely chopped
3 colored mini peppers, stemmed, seeded and finely chopped
2 garlic cloves, pressed or minced
1/4 teaspoon curry powder
1/4 teaspoon ground cinnamon
1/8 teaspoon ground allspice
1/8 teaspoon ground cloves
Pinch of crushed red pepper
1 (20-ounce) can crushed pineapple in juice
3 tablespoons brown sugar
1 teaspoon vanilla extract
1 tablespoon cornstarch, dissolved in 6 tablespoons water
Directions
Heat oil in a large skillet. Add apple, shallot and peppers and cook over medium heat until softened, about 5 minutes, stirring frequently.
Add garlic and spices (curry, cinnamon, allspice, cloves, crushed pepper) and stir and cook for another minute. Spices will smell toasty.
Add pineapple and its juice, brown sugar and vanilla and simmer for 2-3 minutes, stirring frequently. Add cornstarch-water mixture to the skillet and stir to combine. Bring back up to a simmer and boil 1 minute, stirring frequently, as mixture thickens, and then remove from heat.
Spoon warm sauce into a serving bowl and serve over and alongside ham slices.
Make ahead: This sauce tastes even better if you make it a day ahead and keep it refrigerated. Remove and rewarm, or serve at room temperature if you like. Loosen with a bit of water if it has thickened too much.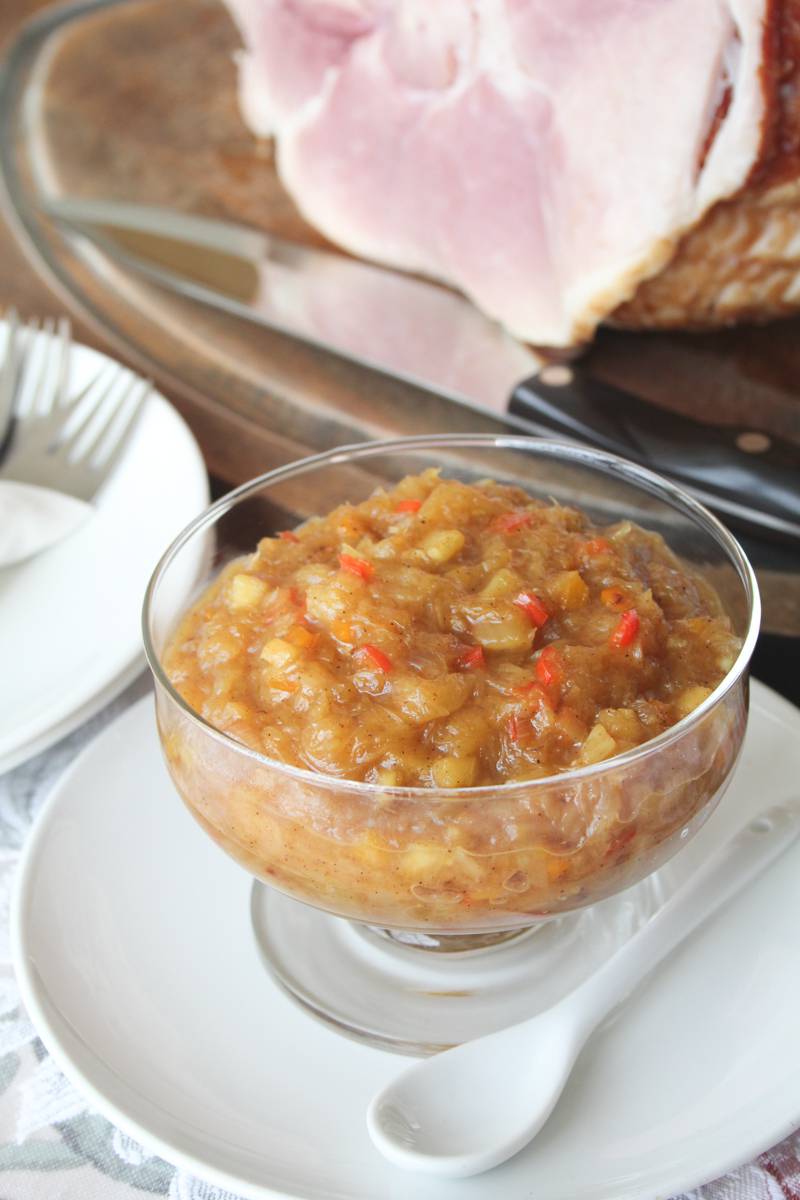 Photographed by Dorothy Reinhold