How to Use Up Food Scraps
1289 days ago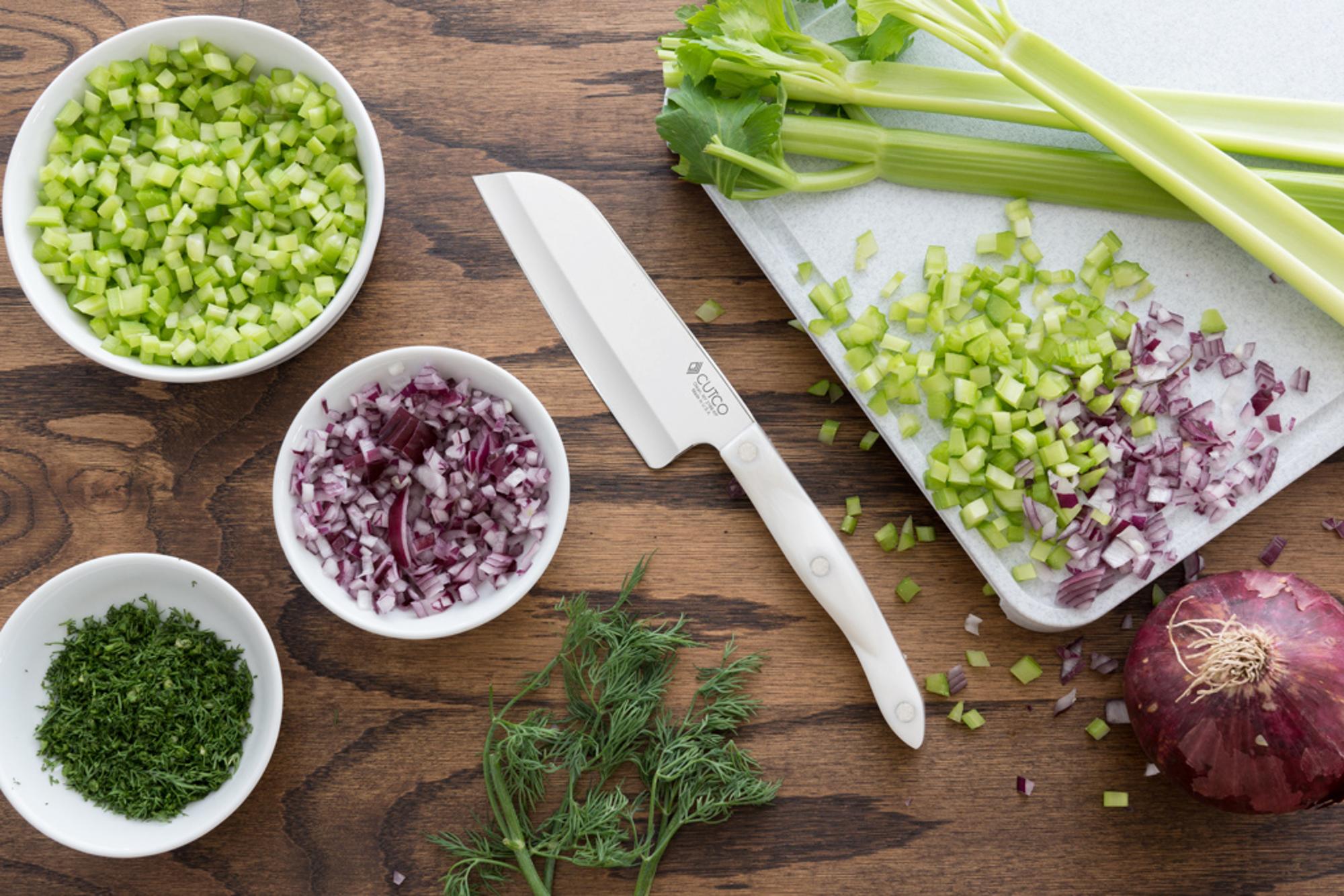 There's a sort of Zen feeling when you grab your kitchen knives and start chopping, slicing and dicing. It's even a little empowering. But, once the cutting work is done, don't throw away what's left on the cutting board.
There are many delicious ways to use up your fruit and vegetable scraps. Repurpose them to add flavor to soups and sauces or use them to create recipes of their own.
Orange, lemon and grapefruit peels are great for many things, including a Quick Orange Peel-Shallot Pickle. It's easy to make, uses up leftover citrus peels and makes a great garnish or accompaniment to roasted pork.
And, whatever you do, don't throw out those delicious celery leaves. They're a big source of vitamin C, and have many uses. Chop them up with a 5" Petite Santoku knife to make a quick herb salad for a cheese plate, or mince along with some lime zest to rim a glass for a Bloody Mary.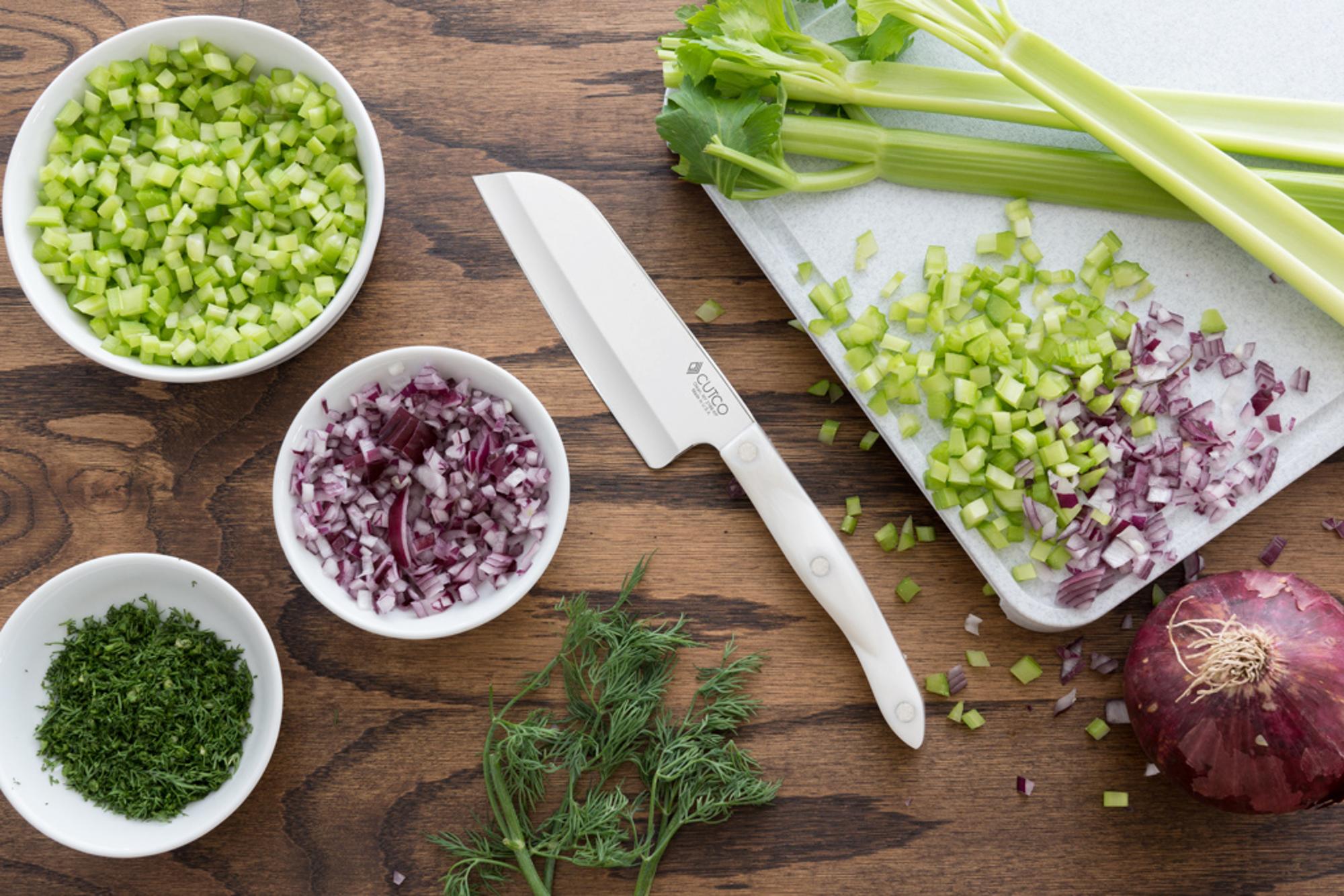 Finally, who would have thought that cheese rind would be useful? Save the rinds of Parmesan, Gruyere and other firm cheeses to simmer in soups. It adds a subtle cheesy flavor.
Need more?
Never peel onion skins when making stock. Skins add color to the stock. Use red for beef stock, and yellow or white for chicken.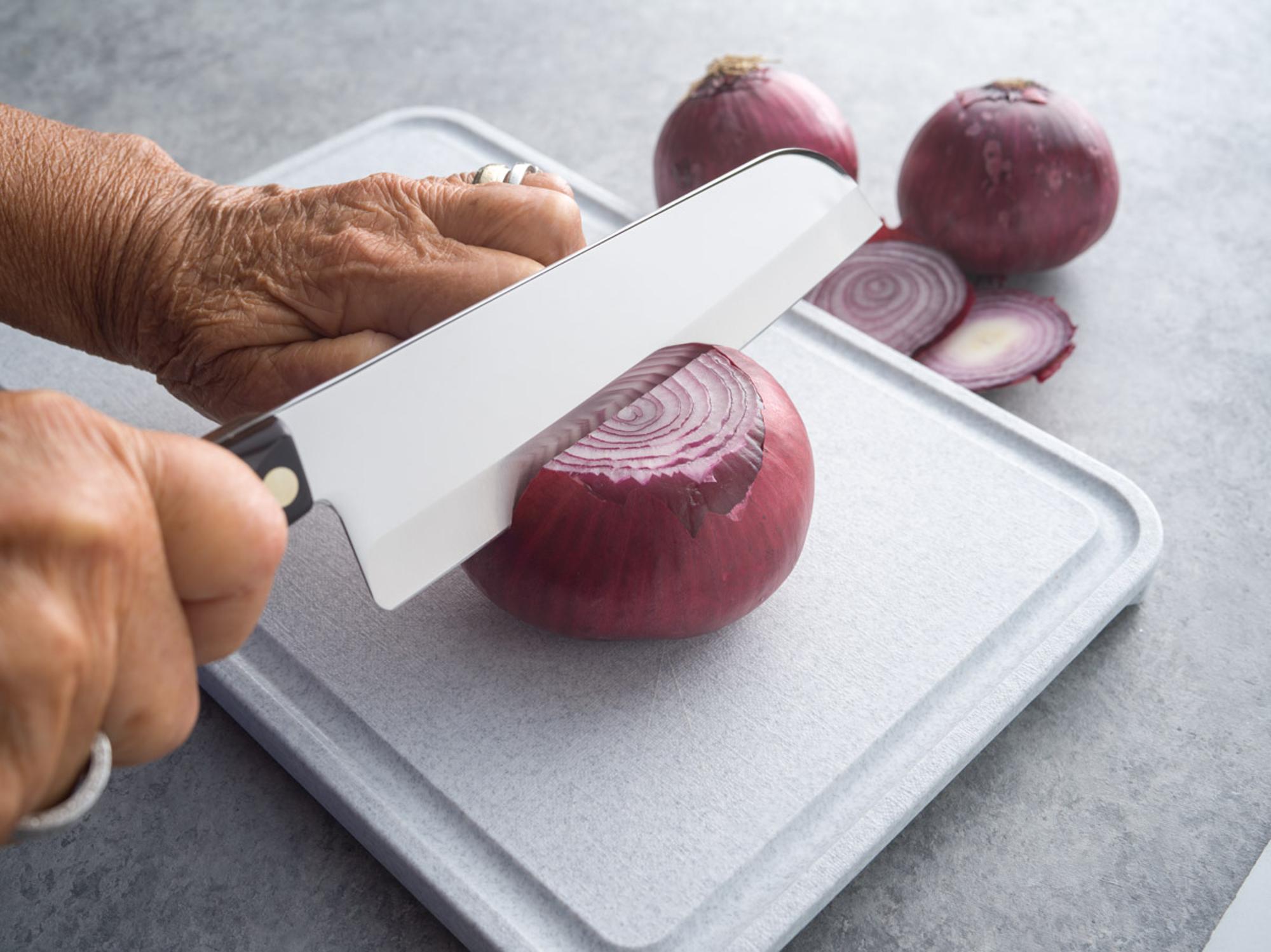 Don't toss onion skins. Add them to rice pilaf, soups and stews, and remove before serving for a light onion flavor. The skins contain loads of antioxidants.
Freeze leftover coffee and tea in ice cube trays for iced versions later in the day, or add to barbecue sauce, chocolate cake recipes or smoothies.
Quick Orange Peel-Shallot Pickle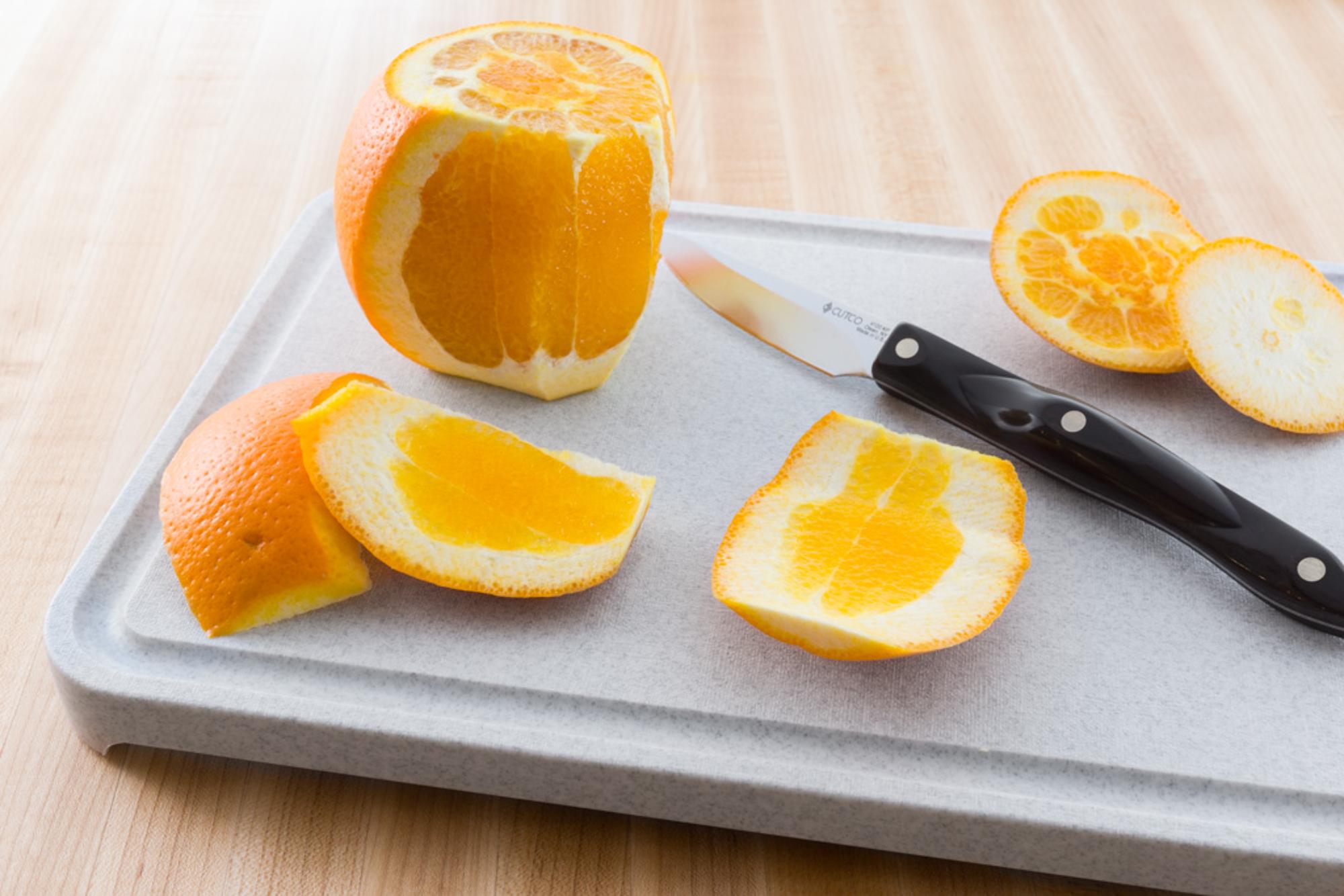 Makes about 1 cup
1 1/2 cups julienne orange rind with pith (2.5 ounces) (1 medium orange)
1/4 cup thinly sliced peeled shallot (1 large)
2 tablespoons granulated sugar
1 tablespoon kosher salt
Toss all ingredients together in a small bowl. Refrigerate, covered at least overnight or up to 2 weeks. Rind will continue to soften and pickle as it stands. Recipe may also be made with lemon rind.
---
Celery-Lime Rim for Bloody Mary
1/2 cup finely chopped celery leaves
2 teaspoons grated lime zest
1 teaspoon kosher salt
1/8 teaspoon ground black pepper
Toss all ingredients together and scrape into a small plate. Wet the rim of a high ball with a lime wedge and roll the edge of the glass in the celery-lime spice mix. Fill the glass with ice, and add vodka and Bloody Mary mix. Garnish with a leafy celery stalk and a lime wedge.