How To Use a Cleaver
100 days ago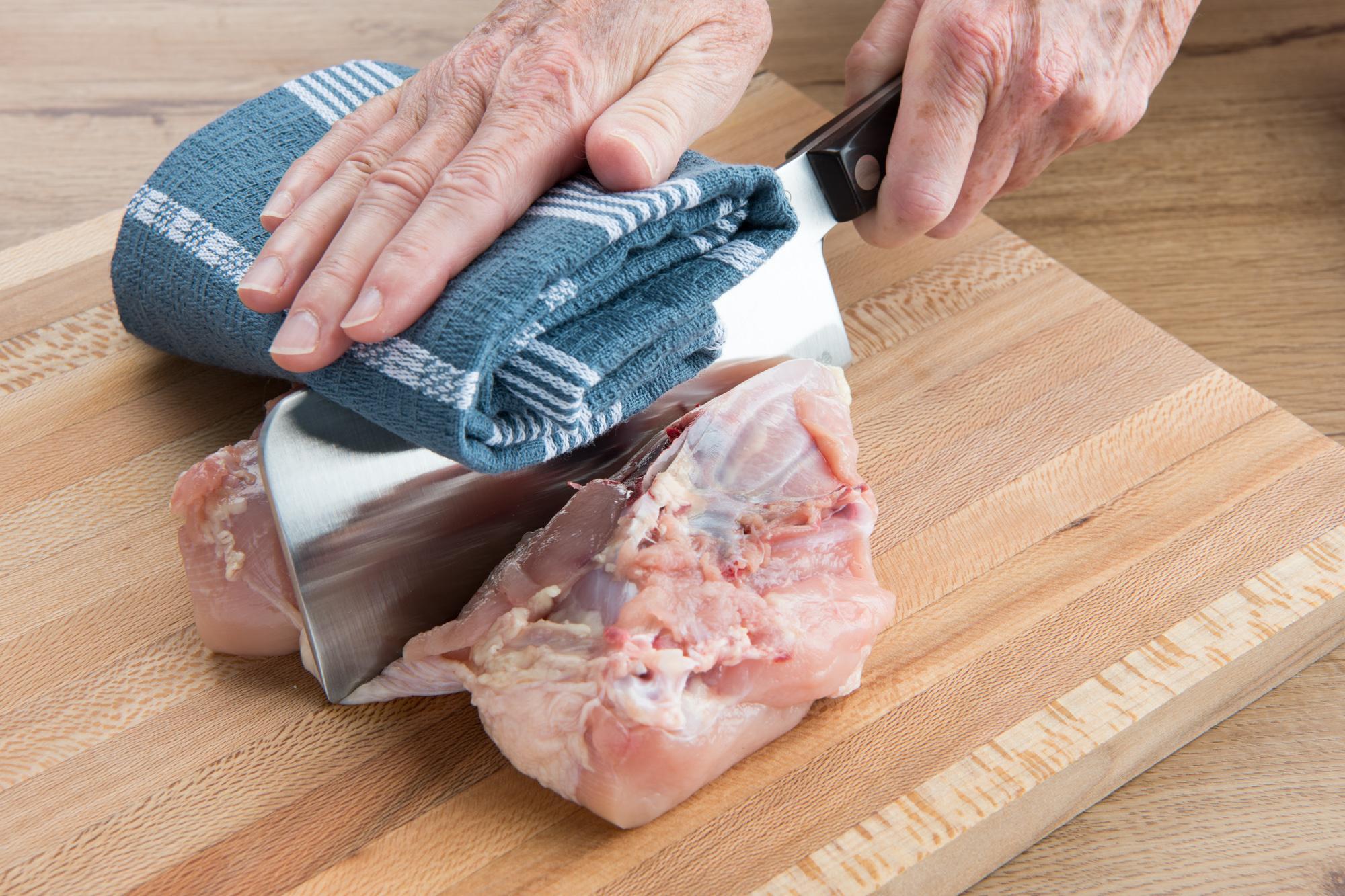 The Cleaver is quite possibly the most perplexing knife in my knife block. Its unwieldy size and heft is a bit intimidating, but after learning how to use a Cleaver, I've discovered how valuable it really is.
If you like to butcher your own meat, this is the knife to use. It's powerful enough to chop through bones and tendons with one whack. However, Cutco recommends a subtler, safer approach for doing that. For example, to split a chicken breast, rest the blade of the knife on the center of the breast, place a folded towel on the back of the Cleaver blade and push down to cut through. It's safer and allows for a more accurate cut.
Due to the size and heft of the Cleaver, always use caution when working with it. It sounds impressive to whack at what you're cutting, but in most instances you don't have to.
Outside of butchering, there are some other uses for a Cleaver.
Smashing Garlic or Ginger
The knife is great for smashing multiple cloves of garlic all at once. Lay the blade flat over a bunch of garlic cloves and use the heel of your hand to press down on the blade. It also works well for smashing fresh ginger.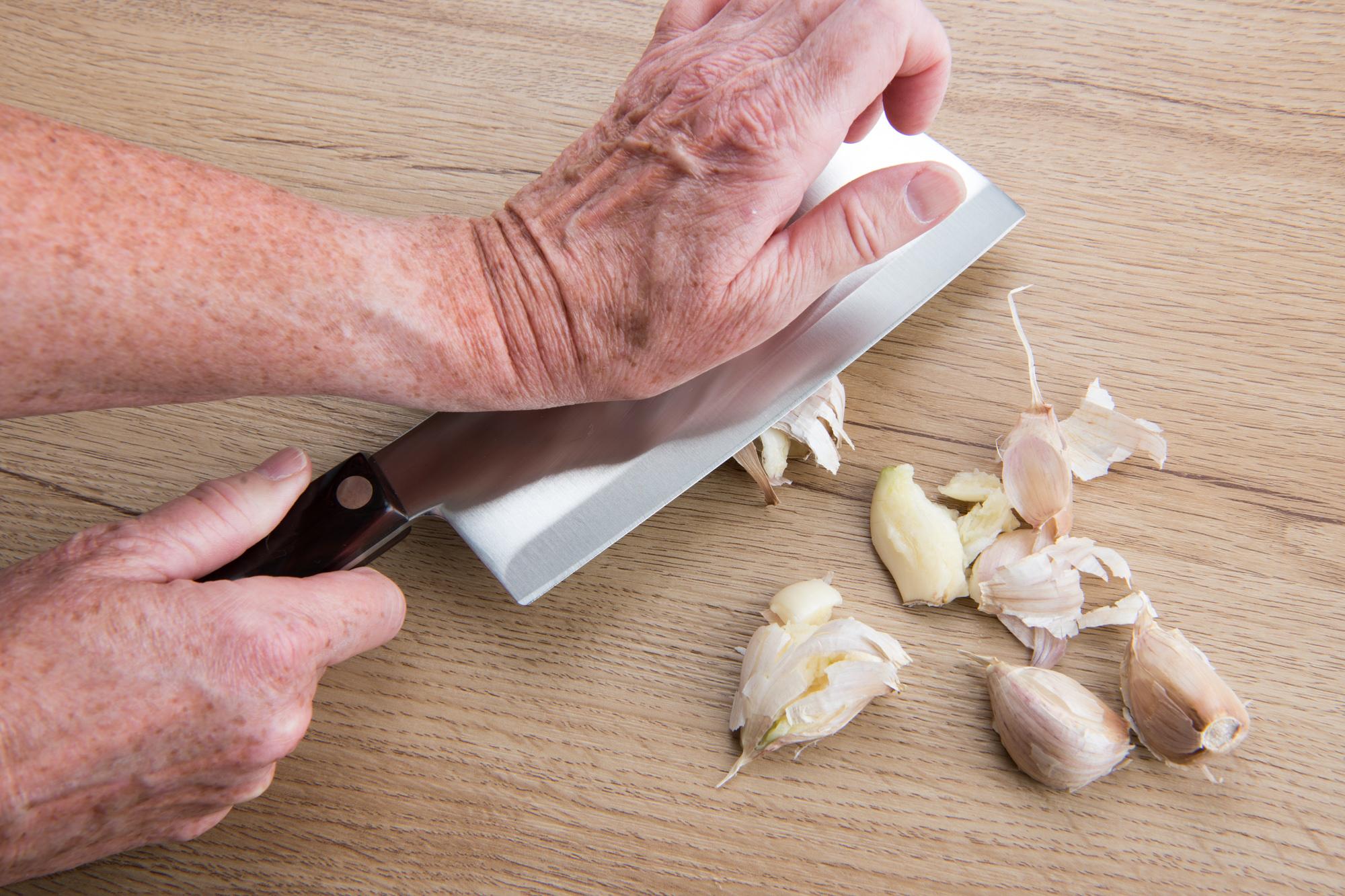 Tenderizing Meat
When you want to tenderize a tough cut of meat like flank steak, lay plastic wrap on top of it and pound the backside of the Cleaver on the meat to break down the muscle fibers.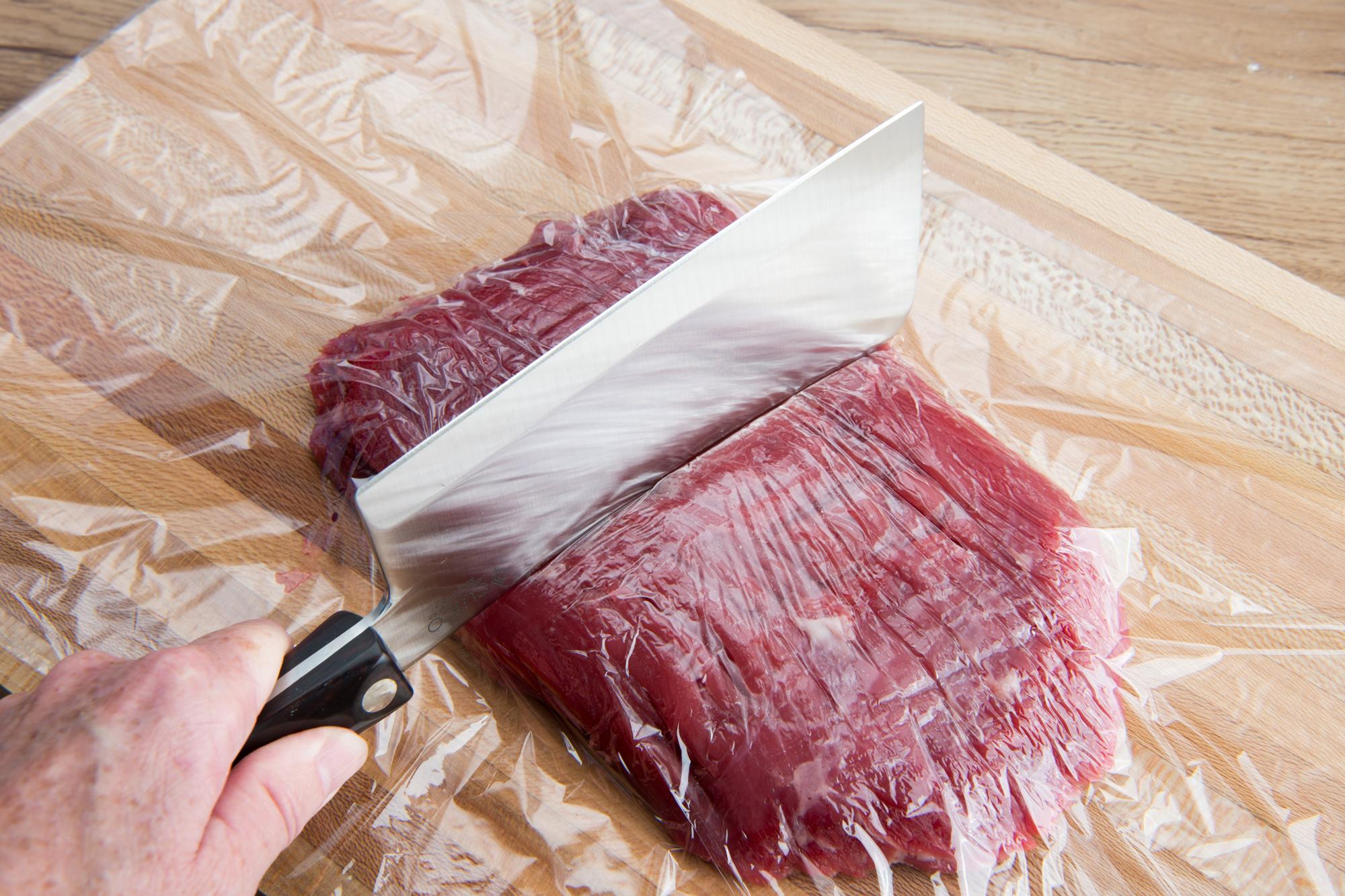 Bench Scraper
No bench scraper? No problem. Use the wide blade of the Cleaver as a bench scraper to transfer ingredients from the cutting board to a pot or bowl.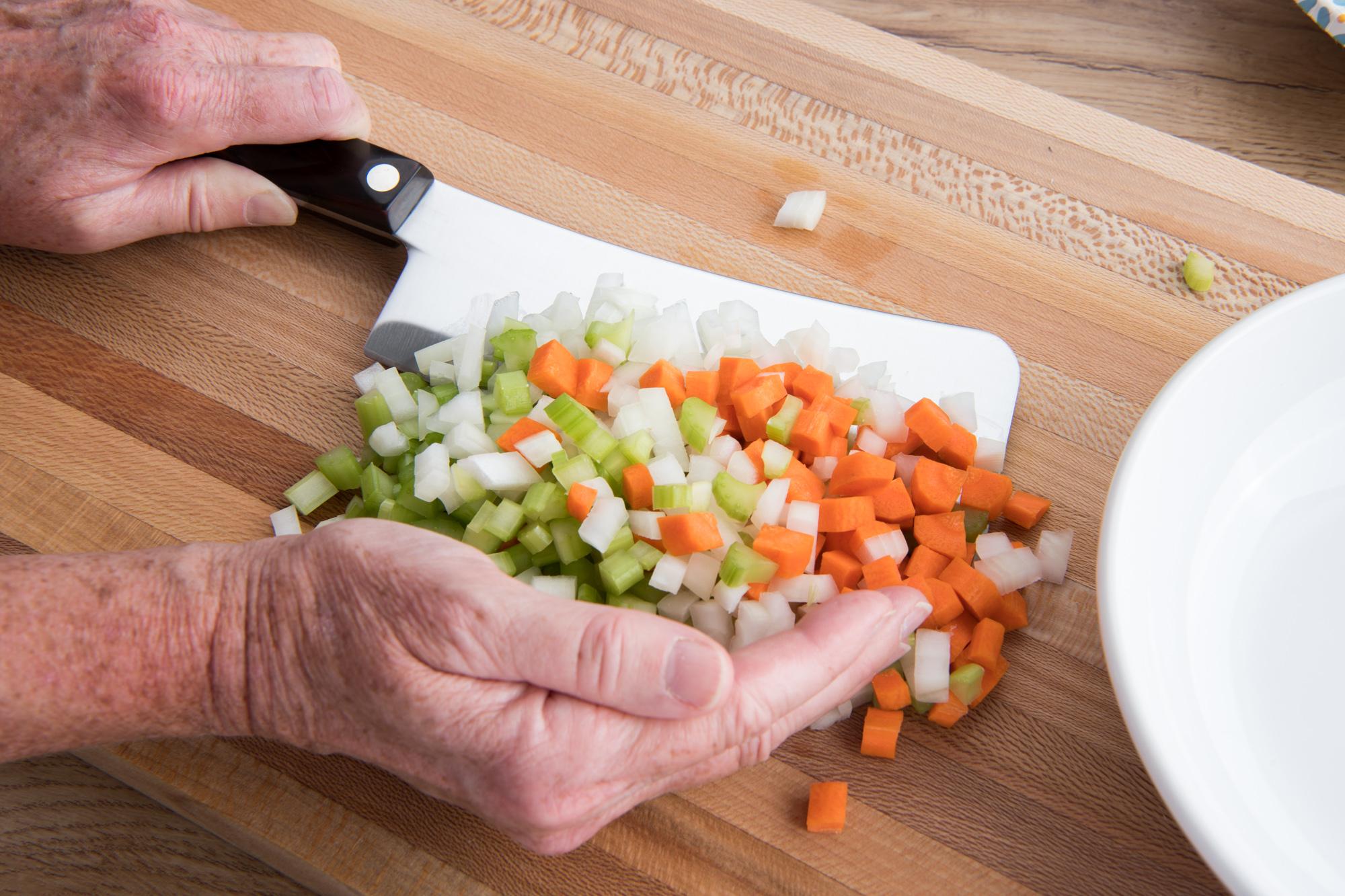 Cutting Hardy Squash
The Cleaver can also be used to power through tough vegetables like a hardy squash. To do it safely, microwave the squash to soften it a bit and then make sure the squash is sitting firmly on the cutting board. Set the knife blade on the squash, rest a folded towel on the back of the knife and push down to cut through.
Common knife safety suggests that you should always use the right size knife for what you're cutting. For example, the Cleaver is good for cutting a spaghetti squash crosswise, but it might not be good for trying to cut it lengthwise.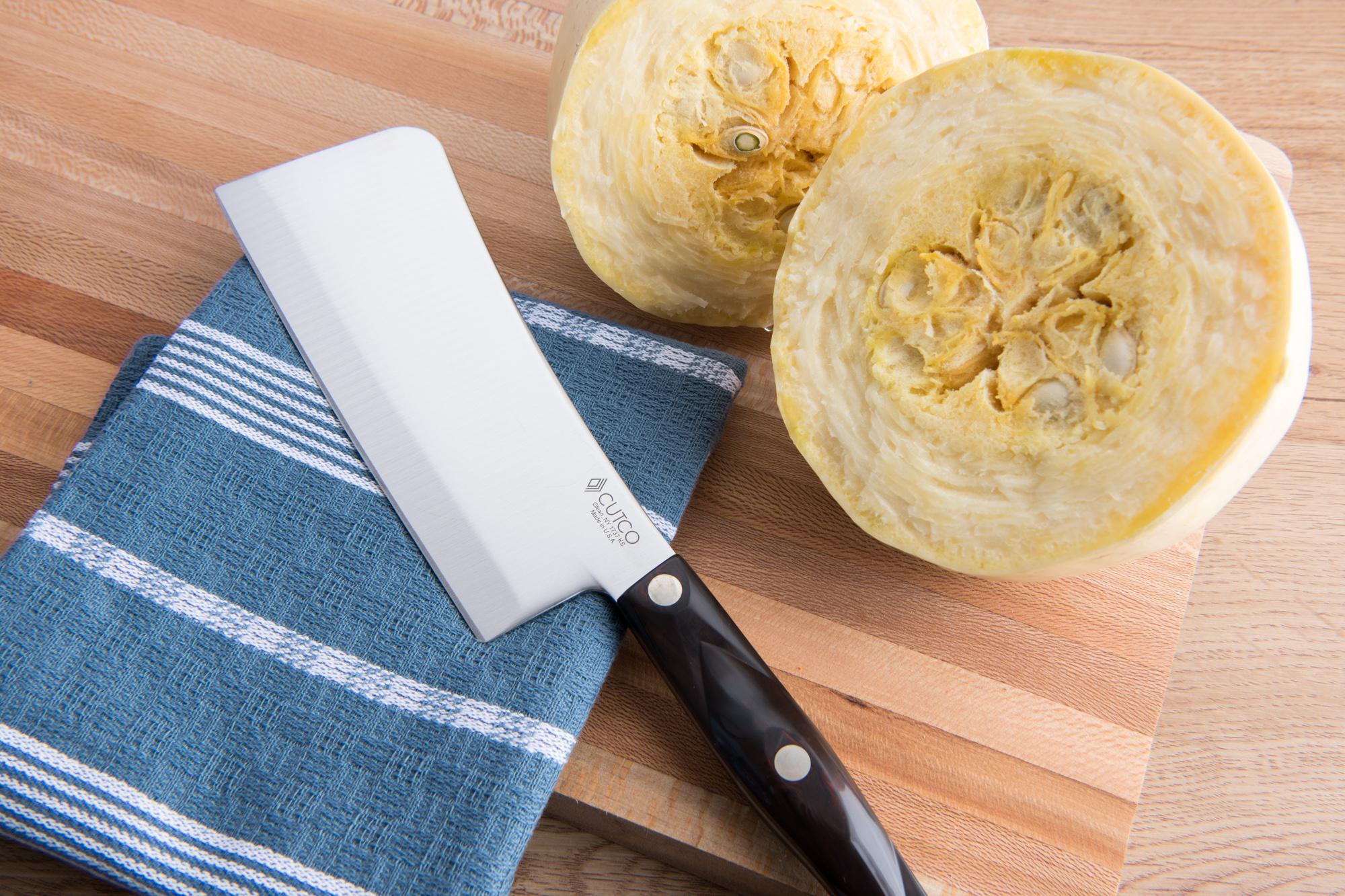 Section Pizza Dough
When a recipe calls for dividing bread or pizza dough, the Cleaver can be used to easily section it. Spray a little cooking spray on the blade to prevent sticking and wash the knife immediately afterward to remove the oily residue.