How to Slice Kabocha Squash
1449 days ago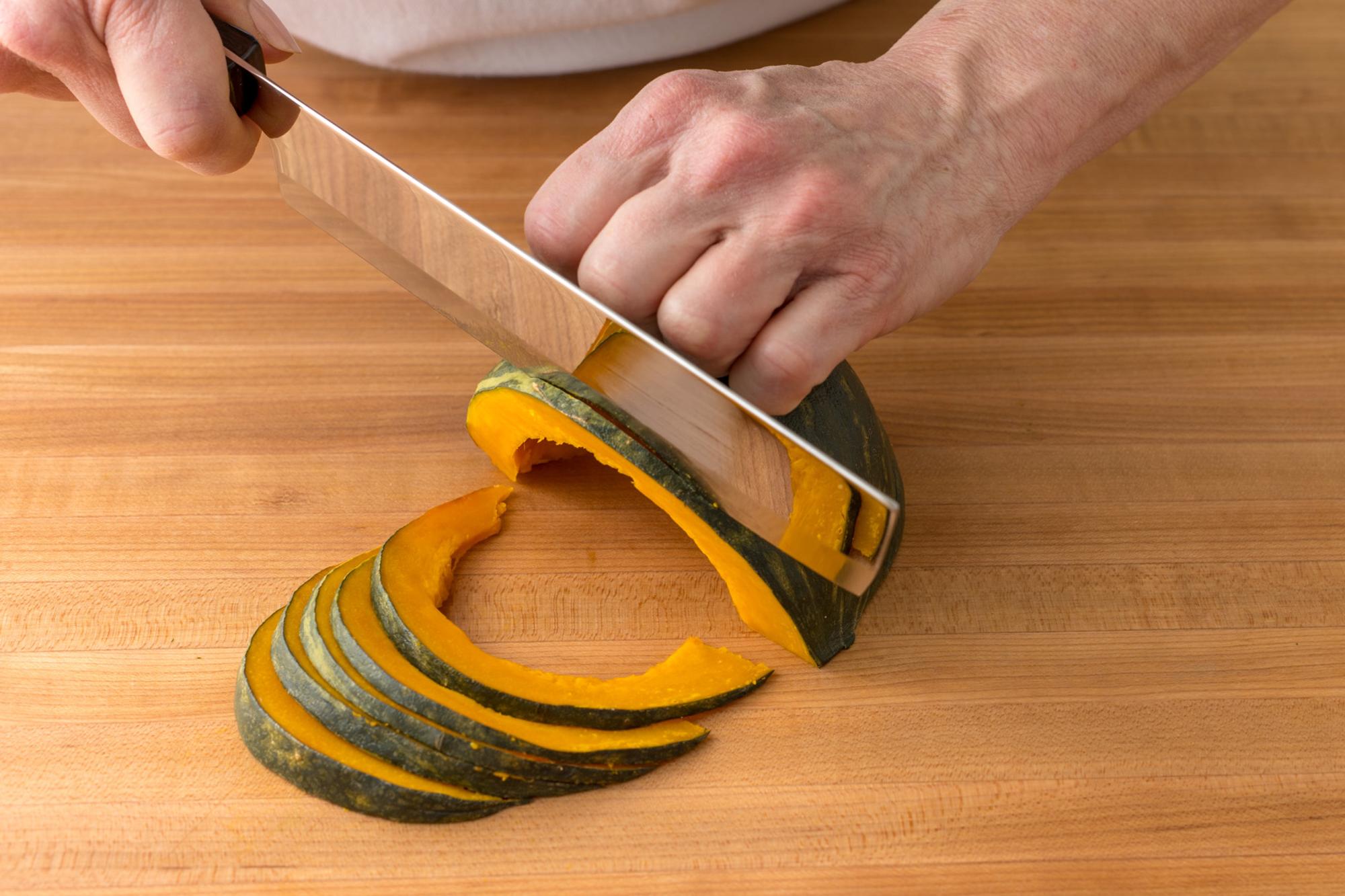 Hearty winter squashes, like kabocha squash, are amazingly delicious, but the thought of cutting them can cause anxiety.
To put your mind at ease, we've put together these easy steps for slicing kabocha squash for roasting, pureeing or whatever you're using it for. It's velvety, nutty flavor is so delicious that once you know how to cut one, you'll be using it in more and more recipes.
To make cutting easier, either microwave the squash for 3 to 4 minutes or place in a 400 F oven for 15 to 20 minutes to soften it a bit and then let it cool before slicing. Trust me, it made my life much easier when I learned to do this.
For cutting kabocha squash, Cutco recommends using a hefty knife, like its Vegetable Knife, which can power through the thick rind without wavering.
Kabocha squash is also known as a Japanese pumpkin and can be used as you would pumpkin, butternut squash or acorn squash. The entire thing is edible so – bonus – there is no need to peel it.

How to Slice a Kabocha Squash
Before you begin: For easier cutting, place the kabocha squash in a 400 F oven for 15 to 20 minutes to soften up a bit (or microwave 3 to 4 minutes). Let it cool.
Rest the kabocha squash on the cutting board, stem-side up and cut along stem.
Use a spoon to scrape out the seeds.
Rest the kabocha squash slice flat on the cutting board and slice to desired thickness. Repeat the process with the remaining piece of squash.