How to Make a Dessert Board
248 days ago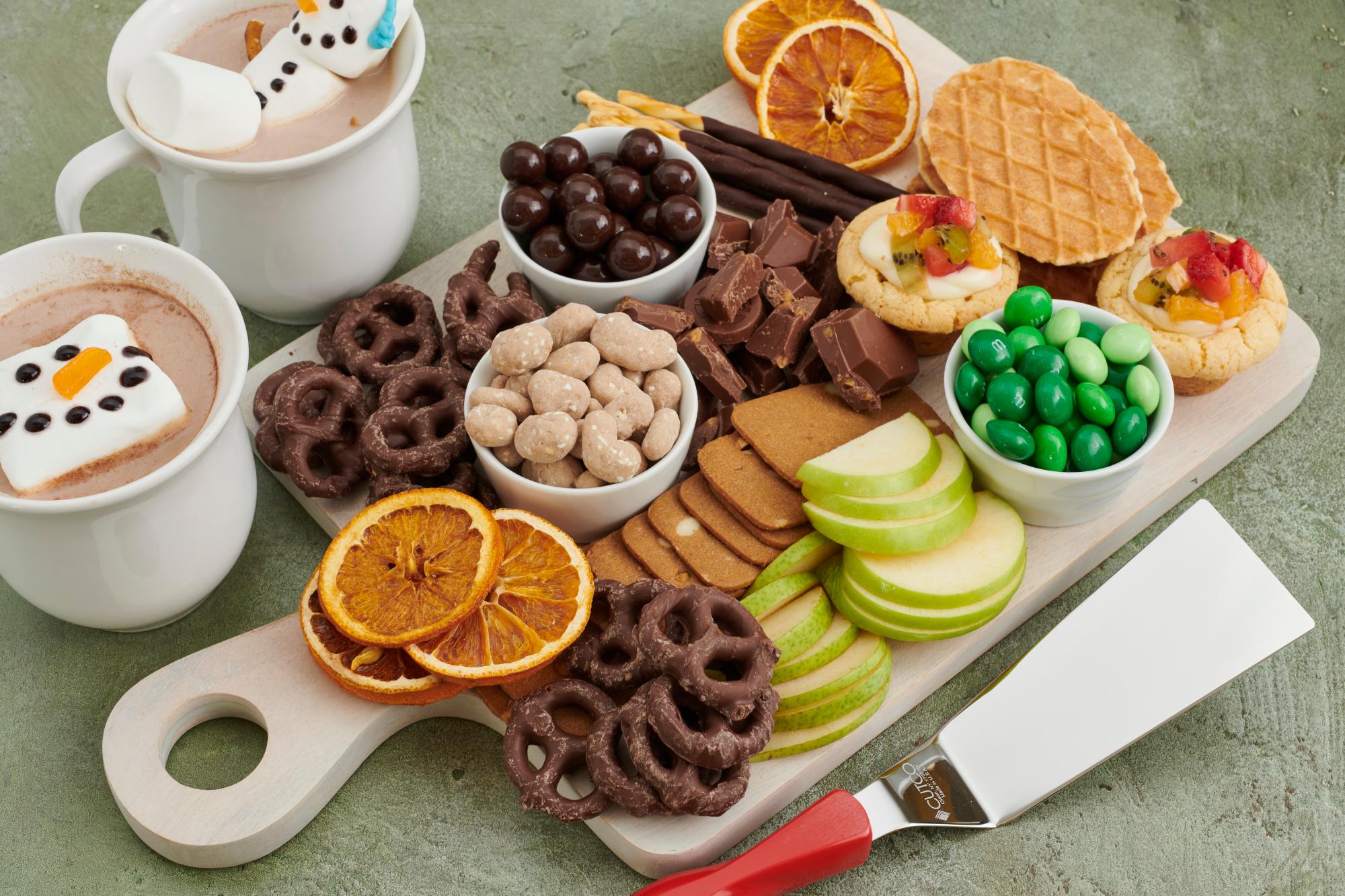 With so many dessert options out there, it's tough to please everyone. One solution is to offer a little bit of everything and serve it all together so people can pick what they want.
Need inspiration on how to do it? Here is how to make a dessert board that everyone will love.
Before you start, think about who you're serving dessert to. For kids, you may want to serve up sweets that they would like. Include some chocolate of course, but don't get too fancy, keep it simple for the kids. Also consider adding on some gummy candies, caramel corn, fresh fruit and cookies.
The dessert board we created would satisfy both kids and adults. It would be a nice spread to serve after a day of skiing, for a movie night or just because.
Here's what we included.
Chocolate covered pretzels
Chunks of milk chocolate
Chocolate candies
Chocolate dipped bread sticks
Slices of fresh apple and pear
Candied nuts
Dried oranges
Various cookies
Our dessert board also includes delicious Sugar Cookie Tarts With Strawberries, Kiwi and Clementine, a recipe you can find on our blog.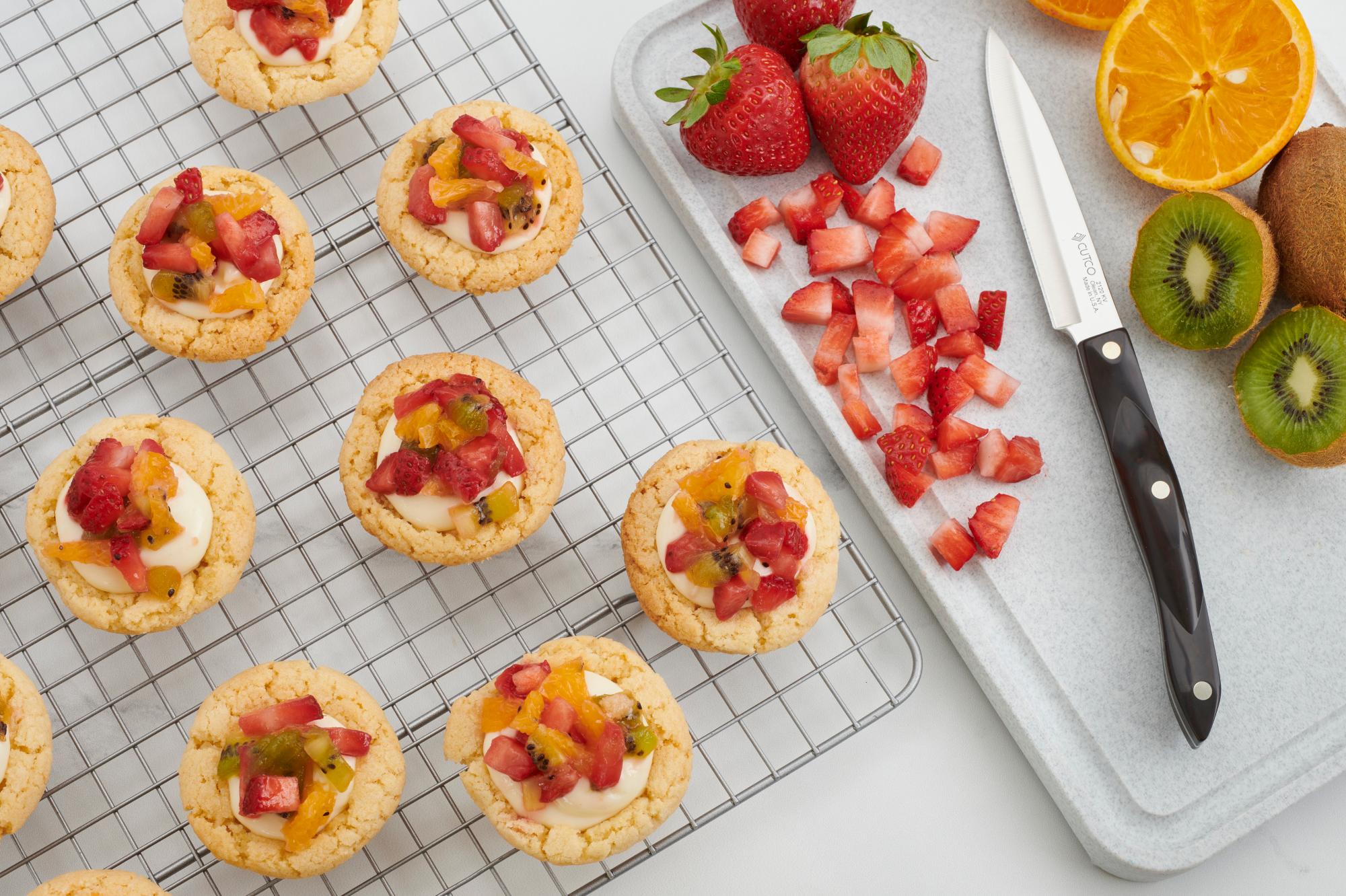 These little tarts work perfectly on a dessert board because they're bite-sized and easy to just pop in your mouth. They're also the perfect balance of sweet and fruity.
Tools for Making a Dessert Board
When creating your dessert board, have these tools on hand for breaking up chocolate, slicing fruit and serving all the treats.
7-5/8″ Petite Chef for cutting chunks of chocolate.

4″ Paring Knife for slicing apples and pears.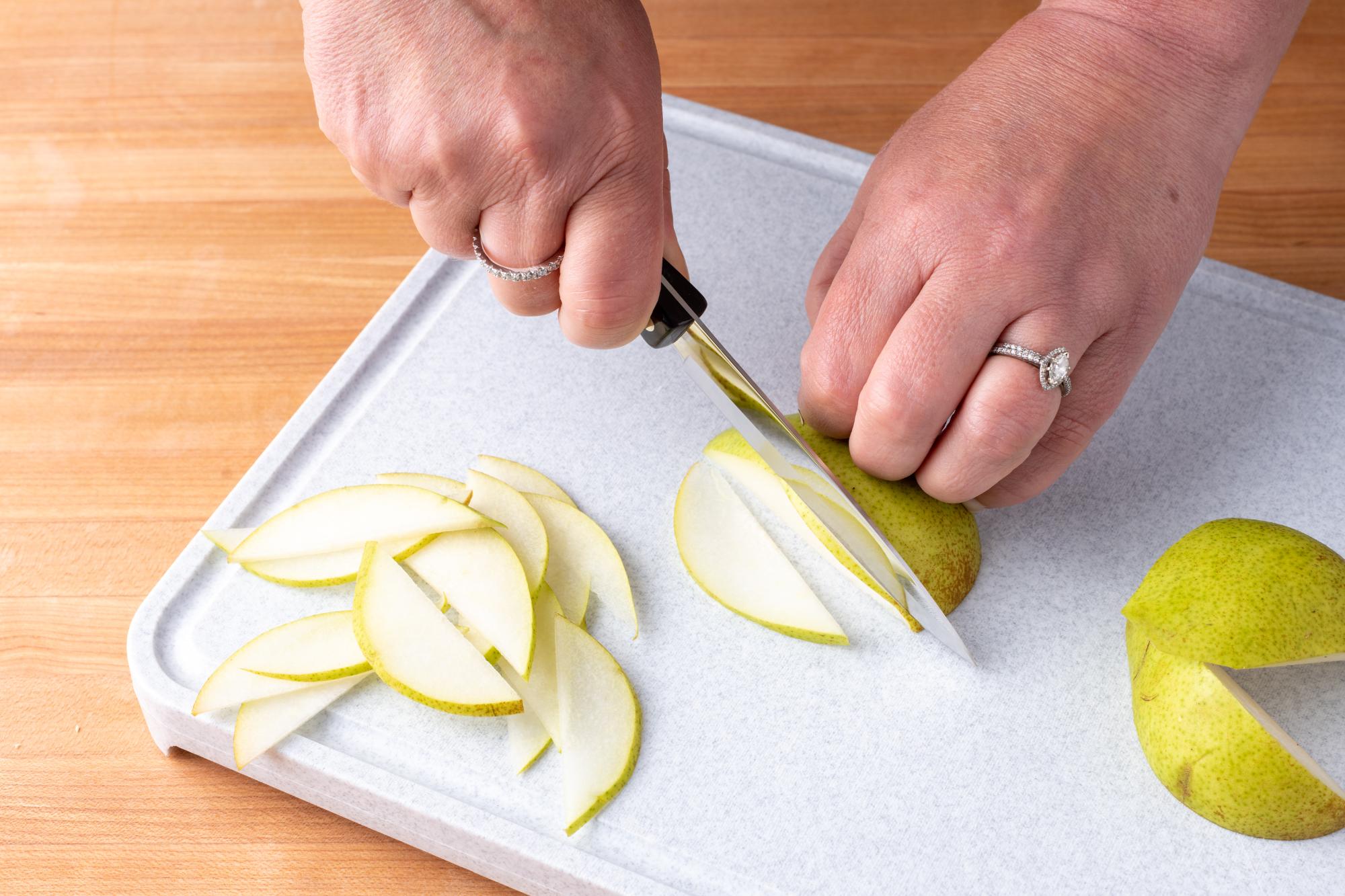 Mini Cheese Knife for cutting small fruits like kiwi and strawberries.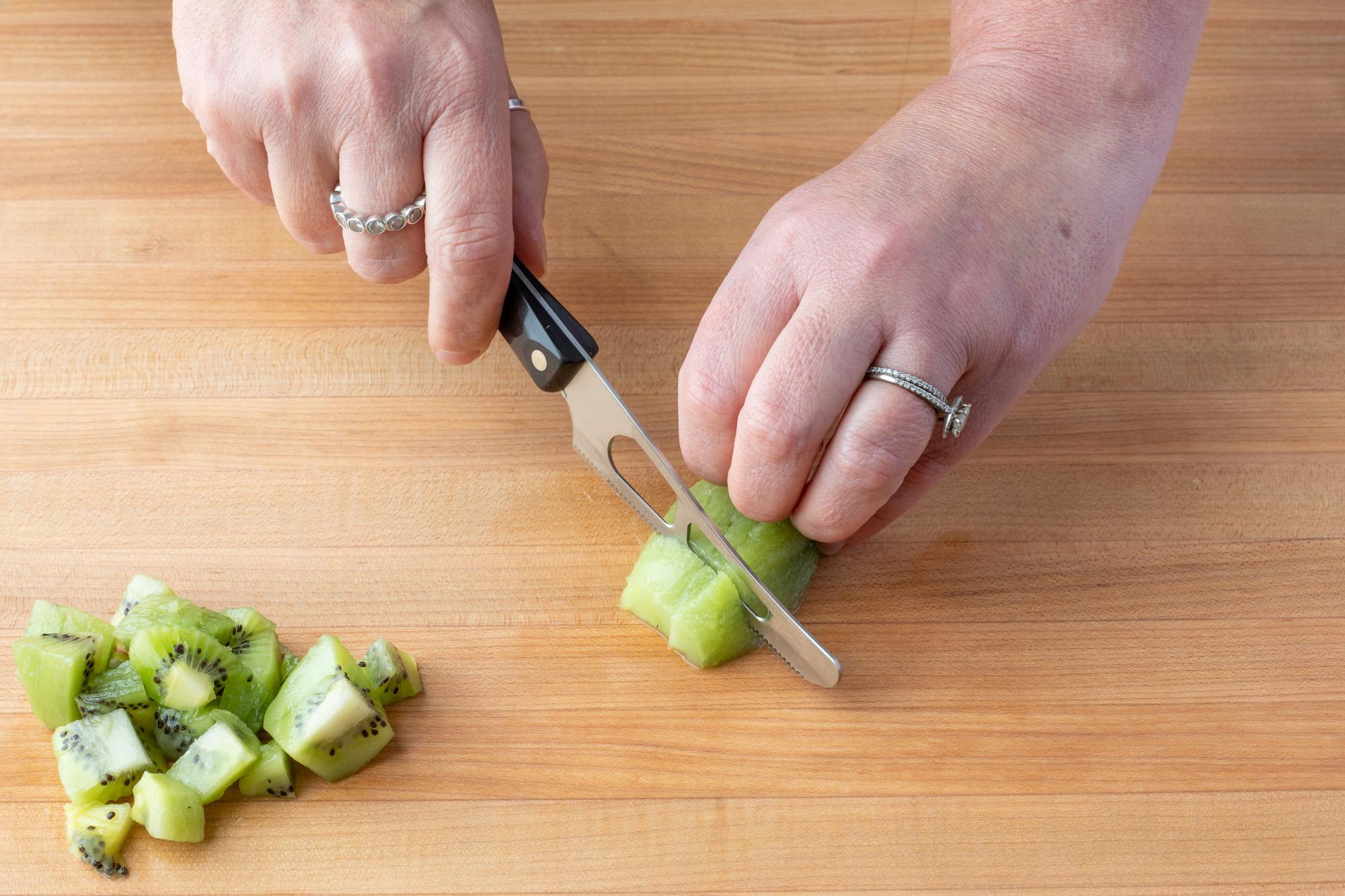 Turn n′ Serve for serving desserts.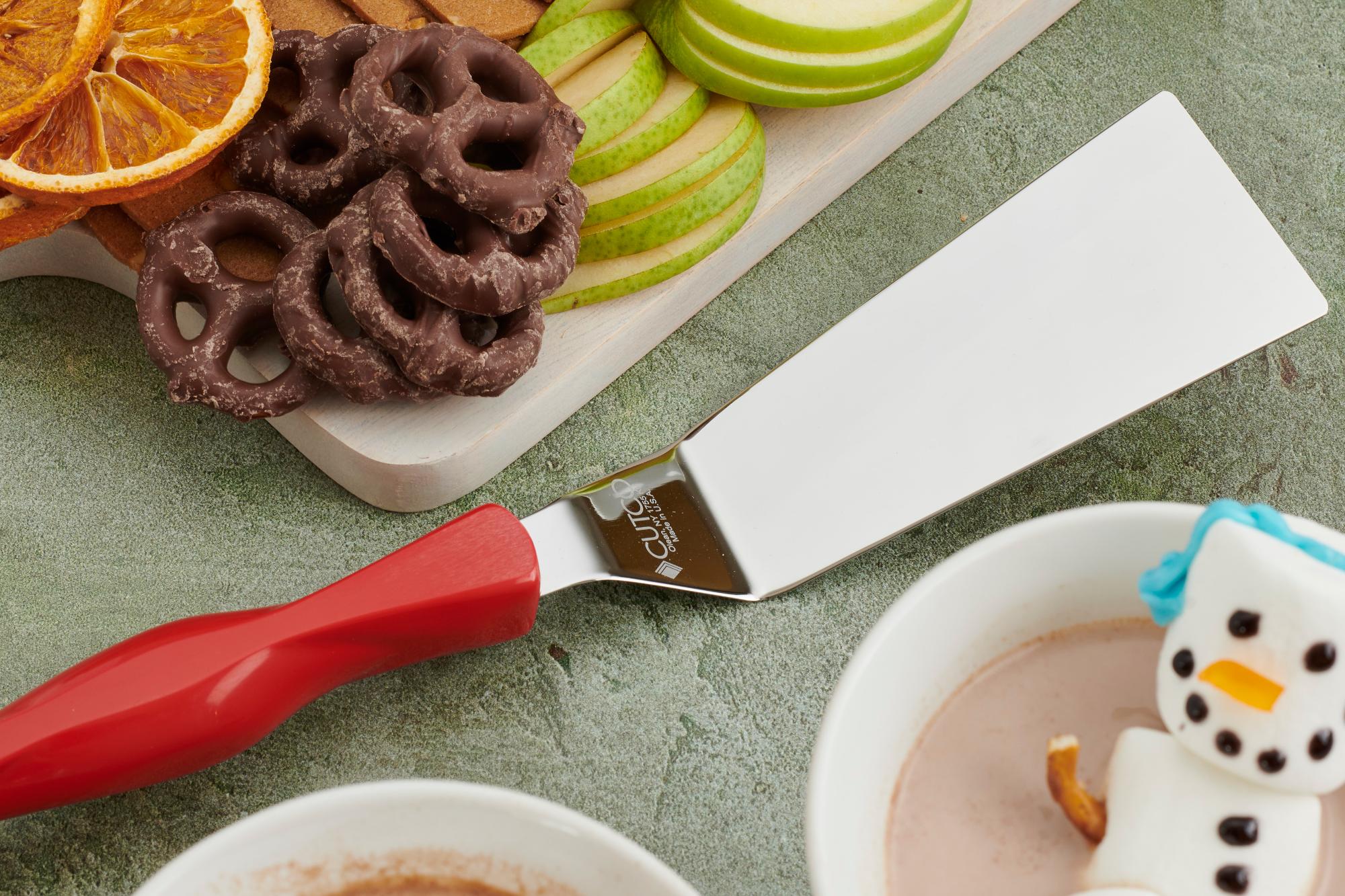 There is no right or wrong way to make a dessert board. Variety is important but so is ease of eating. Finger food or one-bite treats work best. You can make your own treats or just load the board up with some of your favorite store-bought confections.