How to Cut Spaghetti Squash
1408 days ago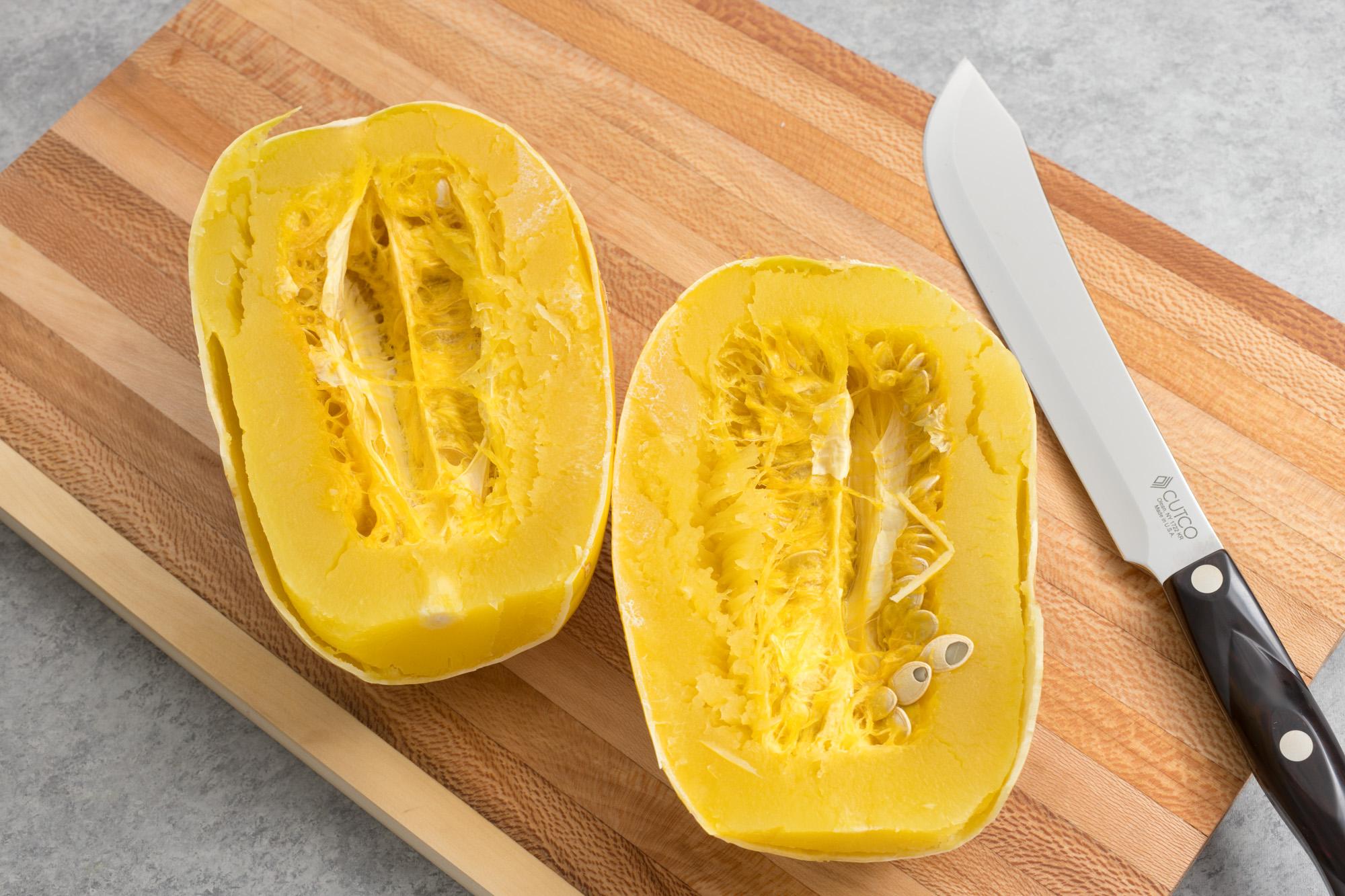 Squash by its nature is a tough vegetable to cut. A sharp knife of the right size is a must for easily and safely cutting any variety.
For cutting a spaghetti squash, a Butcher Knife is a good choice since it can power through the thick skin. But, before you start cutting, we recommend microwaving the squash for a couple of minutes to soften it a bit. It allows the knife to cut through the skin with less effort, making it safer.
A neat trick for prepping the squash is to use a 4" Paring Knife to cut several slits down the length of it before it goes in the microwave. The slits not only serve as a way to vent the squash while it's softening, it also creates a pattern for when you're ready to cut it in half.
Spaghetti squash, with its stringy spaghetti-like strands, is very versatile, plus it's gluten-free, fat-free and cholesterol-free. With all that goodness, it's time to learn how to cut one.

How to Cut Spaghetti Squash
Use a 4" Paring Knife to cut a few small slits in the squash's skin lengthwise, creating a dotted line to use as a guide for cutting it. Microwave the squash for 3 or 4 minutes to soften it a bit and then let it cool.
Use a Butcher Knife to slice off the ends of the spaghetti squash.
Rotate and, using the dotted line as a guide, cut the squash in half lengthwise.